If you are trying to design your home, particularly if you only have a small one, it can't be helped if sometimes you feel like your choices are limited to certain ideas.
Designing your house doesn't really need to be time consuming or expensive. And there are actually a lot of approaches to make your house feel impressively put together. The secret is to use that huge open space that you have – your walls.  
Rather than designing the walls, just simply beautify the walls itself. Try some bold and bright hues to make a modern-like wall. On the other hand, you can still use some decorative methods like wallpapers and stencilling. They also present some modern-feel ambiance.
Now if you're prepared to bring your walls to the modern-wall level, we want to share with you some ideas to get you started.
13 Modern Wall Décor Ideas 
Modern wall décor ideas come in all sizes and shapes. There are metal wall sculptures, object collages, lightweight and unframed canvases, conventional framed art, and many more.
Check out our impressive examples of modern wall décor ideas right below:
Photo Prints and Wallpaper Designs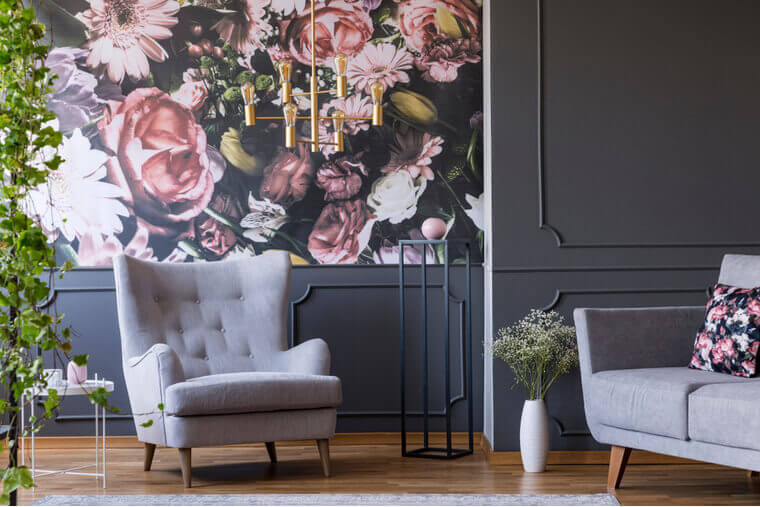 Wallpaper designs and photo prints made with digital printing methods are sophisticated wall design trends.
These modern wall design ideas provide a vast range of ideas and show how to customize interior designing while concealing bits of imperfections on your walls.
Laminate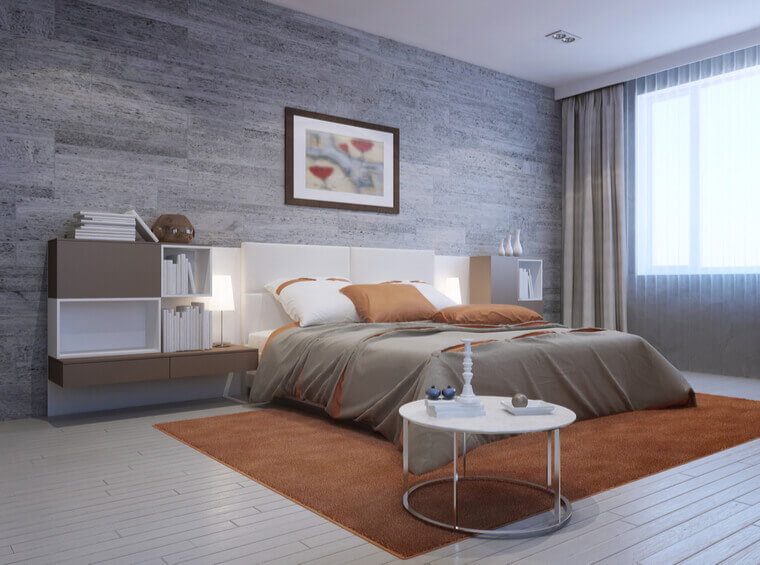 This seems like a simple idea, but laminate flooring ideas are actually one of the most favorite interior design ideas nowadays. You see, laminate wood materials can be utilized for modern wall designs which ultimately deliver an unusual Scandinavian style feel to certain interiors.
Perfect scratches and imperfections surely add captivating details to vintage modern wall designs. 
Chic wood textures and light colors brighten up home interiors and generates stylish and exciting spaces in the home. 
Decorative Rock Wall Design Materials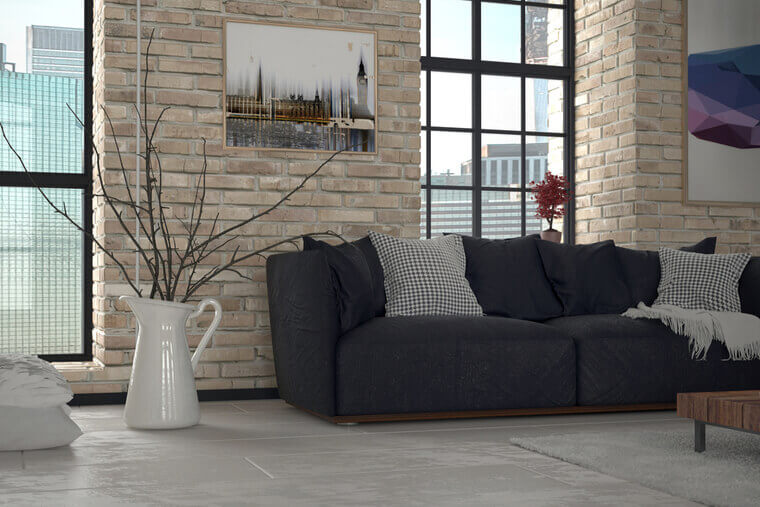 Ceramic tiles and wallpapers can aid to make trendy looks of brick wall designs in any kind of space in your home.
Exposed Brick Wall Design and Wooden Walls
Brick wall design ideas can emphasize loft living spaces and add unique accents to country home decorating. Wood walls are universally appealing, warm and charming, defining the most traditional wall design trends.
Leather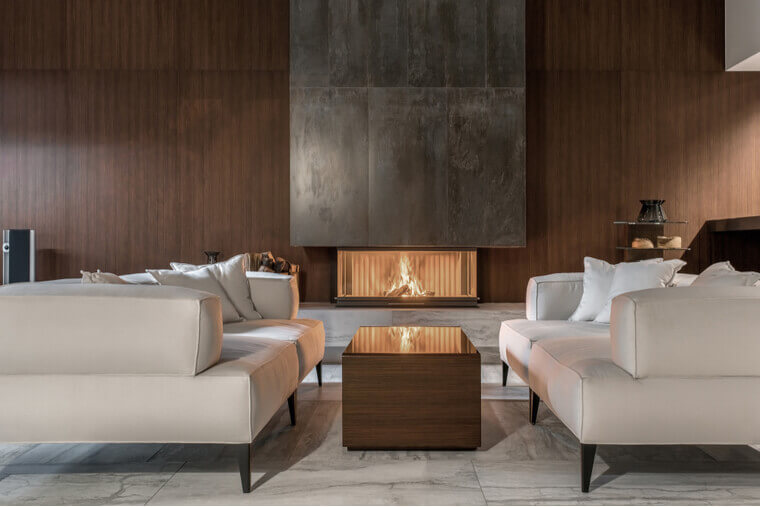 Leather wall panel ideas are actually one of the bravest wall design trends today. 
Warm and soft, leather wall panels and tiles give Bohemian chic to modern interior designs and make genuinely beautiful, cozy, and unique home interiors. 
Ceramic Tiles and Mosaic Tile Designs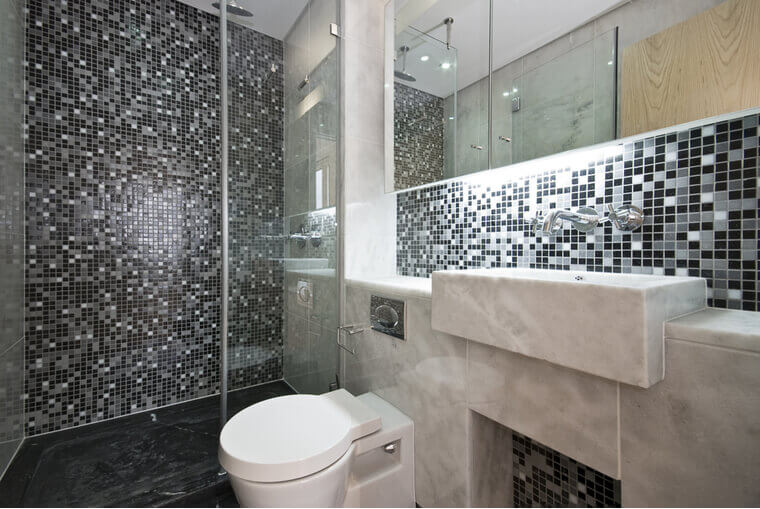 Ceramic and mosaic modern tiles are one of the popular and conventional wall design trends right now. 
Mosaic tile designs bring sophisticated decoration patterns into modern wall designs and make astounding optical illusions. 
Glossy and mirrored tiled designs, on the other hand make spaces look more spacious and brighter.
And lastly, ceramic modern tile designs can significantly improve interiors by adding stone and wood textures.
Wall Decoration with Designer Fabrics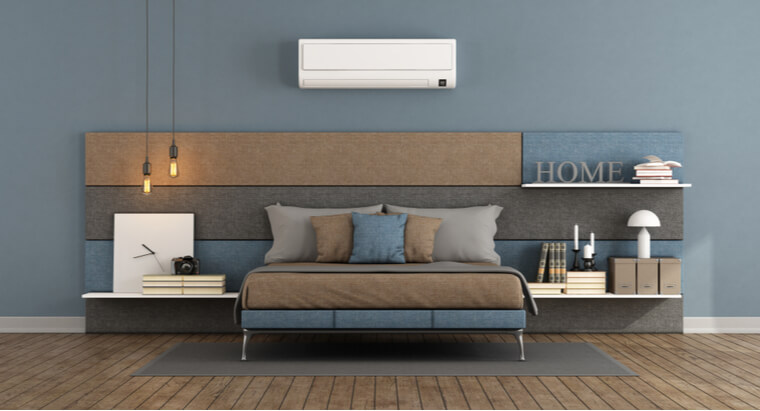 You should know that textiles help craft chic walls. The thing is, decorative fabrics are actually one of the most unique wall design trends as of the moment.
Synthetics, cotton fabrics, silk, and upholstery fabrics make beautiful and cozy rooms.
Textured Decorative Wall Panels and 3D Design Ideas
For all we know, textured decorative tiled design and wall panel ideas are sophisticated and somewhat extravagant design ideas.
Modern decorative wall panels make a unique 3D effect. It is bringing a tinge of drama into the contemporary interior designs and creatively modifying living rooms.
Crafted from various interior design materials – from steel and aluminum to bamboo and wood – these wall designs are stylish and certainly fabulous.
Try looking some great ideas right here.
Creative Modern Wall Art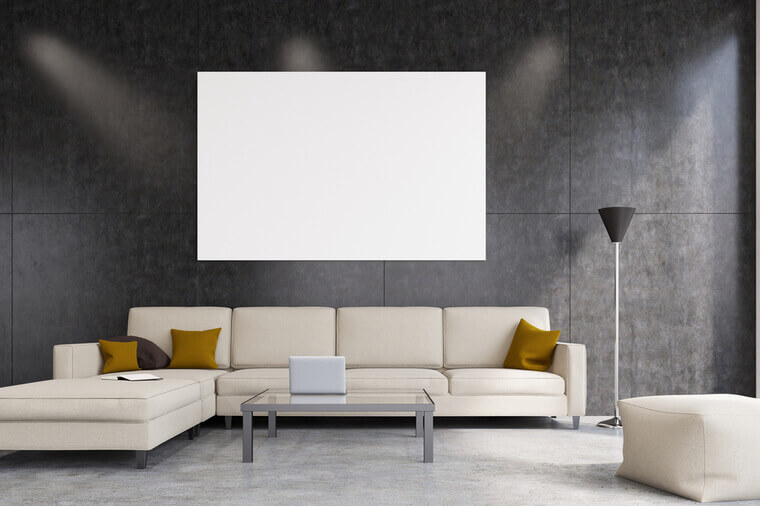 One of the biggest unwise decisions that a lot of homeowners usually make is selecting artwork that they don't have a clue about and can't really relate to.
Keep in mind that the picks you make must reflect your personal style and taste. 
If you're the kind of person who doesn't like convention, then choices such as DIY creations turned into wall arts are not too far away.
Just acquire the creative and display your personality through the artwork you're fond of.
Colorful Modern Wall Art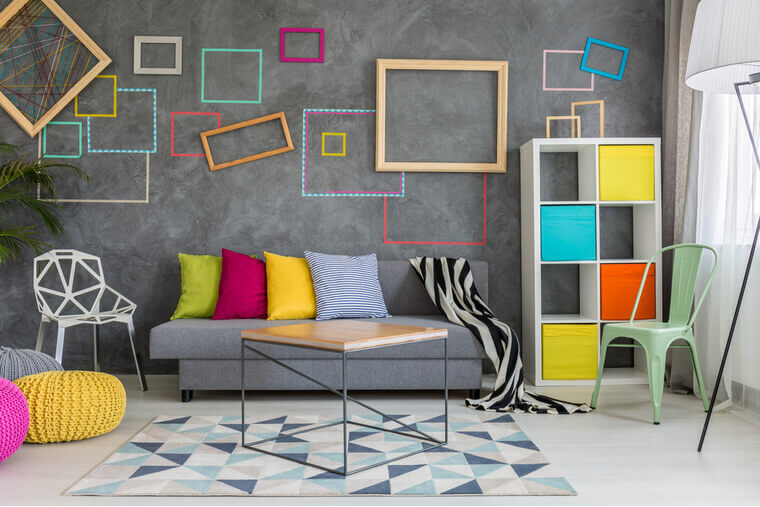 If you look closer at the current trend, then most likely, you'll see that most homeowners and designers often prefer artwork that has lots of personality and color.
This transition in taste from more understated artworks is hugely implied by the popularity of modern color schemes that mostly rely on brown, black, gray, and white.
In an attempt to add color to certain dull interiors, decorators are resorting towards multi-colored artworks that are both sophisticated and energizing. 
By simply implementing a couple of accessories to your space in matching colors, you'll have an interior that is far less average and far more exciting. 
Large Modern Wall Art
While bedrooms and living rooms seem impressive with a collection of artwork or a gallery wall with coherence, others require just one kind of art to turn the corner.
Though large modern arts can be a bit hard to acquire at a cheaper price, with the unlimited help of the internet, finding one will become interesting.
It's a fact that original arts will always cost huge amount of money. That's why you shouldn't hesitate to resort for less-expensive, quality copies if you don't have that much budget.
Placing large modern wall art in your room only implies that you're automatically turning it into the focal point of your home.
Furthermore, large artworks look top-notch in a gallery-style setting on which the rest of the interiors are as unassuming and neutral as much. 
This places the focus strongly on the definitive addition in your home.
Also, with the appropriate lighting, you'd be able to make a tasteful and dramatic setting.
Modern Metal Wall Art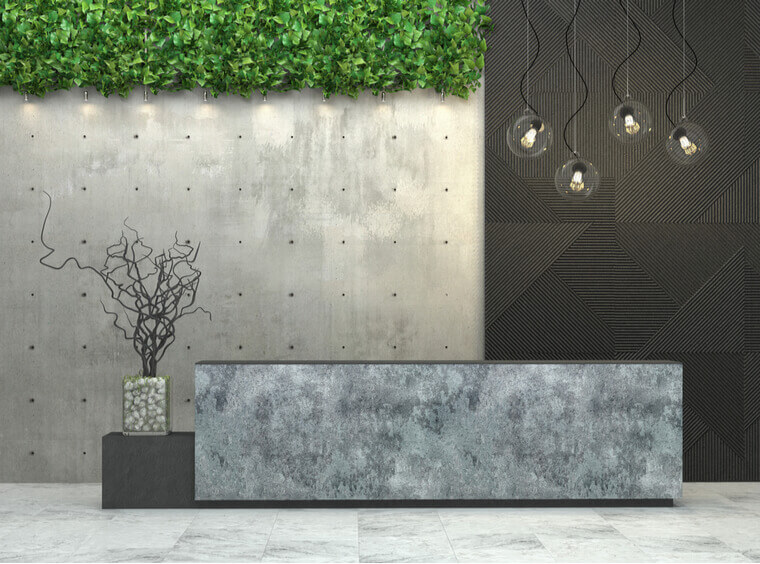 Metal as well as wall art look like an unlikely amalgamation. But the truth is that this combination is presently a trend in the interior design world.
See, metallic arts are as classy as your traditional canvas pieces and deliver a grand visual impact while putting some textural factors to the wall. 
Modern metal wall arts are also known as 3D art works that go past those seemingly-boring old arts and actually give life into these plain paintings – blank, white walls.
From custom pieces in silver and copper to vintage pieces that adds to your house's industrial style, the selections are certainly unlimited.
Remember that in regards to designing your house with modern metal wall art. It's not simply about acquiring the right sculpture or painting. Understanding how to display and place the art in the right place is actually what breaks or makes the look.
Even though modern metal wall art looks impressive in industrial, modern, farmhouse, and rustic homes, this art seem out of place in conventional and minimal homes. 
What you want to do is visualize the art in respective to the entire environment. It will occupy before placing it inside your house.
Modern Abstract Wall Art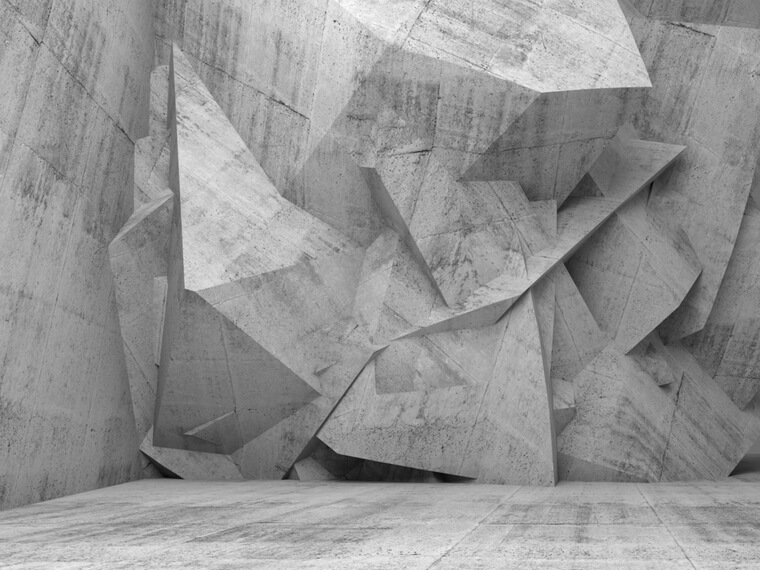 For all we know, abstract art comes in various forms. Some include captivating color field arts with their sweeping colors to the extremely renowned arts that borrowed from Picasso's cubism.
You see, abstract wall art is guaranteed to captivate the attention of your friends and guests, while delivering unlimited meaning every time you see such art.
Furthermore, abstract wall art and paintings usually seem at home in modern. And contemporary settings with a neutral sleek and backdrop, straight lines.
But, in the case of wall-mounted sculpture or the right painting, they could easily occupy a minimalist office and an eclectic bedroom with equal ease.
Because abstract arts are usually about delivering certain emotions, try to understand what you're getting into before executing the final decision.
That said, here are some impressive modern wall décor ideas for you.
Conclusion
Having blank, plain walls is certainly not an ideal setting especially if your friends are always visiting your house.
But with the modern wall décor ideas we mentioned above, surely you'll get no awkward opinions or feedback about your vanilla walls. That said, you're now officially ready to pick and design your walls like a pro. 
Turn those beige walls or boring white walls into a thing of sophistication by choosing modern wall designs we shared to you.
Obviously, after decorating your walls, messes and stuff will be everywhere. So make sure to check this guide for effective cleaning and organizing.