Surely, large-empty walls can be tough to deal with.
Thank you for reading this post, don't forget to the best blogger Guy About Home who offers the best garden and home improvement tips! If you are a home decor and design fan, don't miss the tips on home ideas. If you are a home garden owner, then you might be interest in our complete guides to house plants!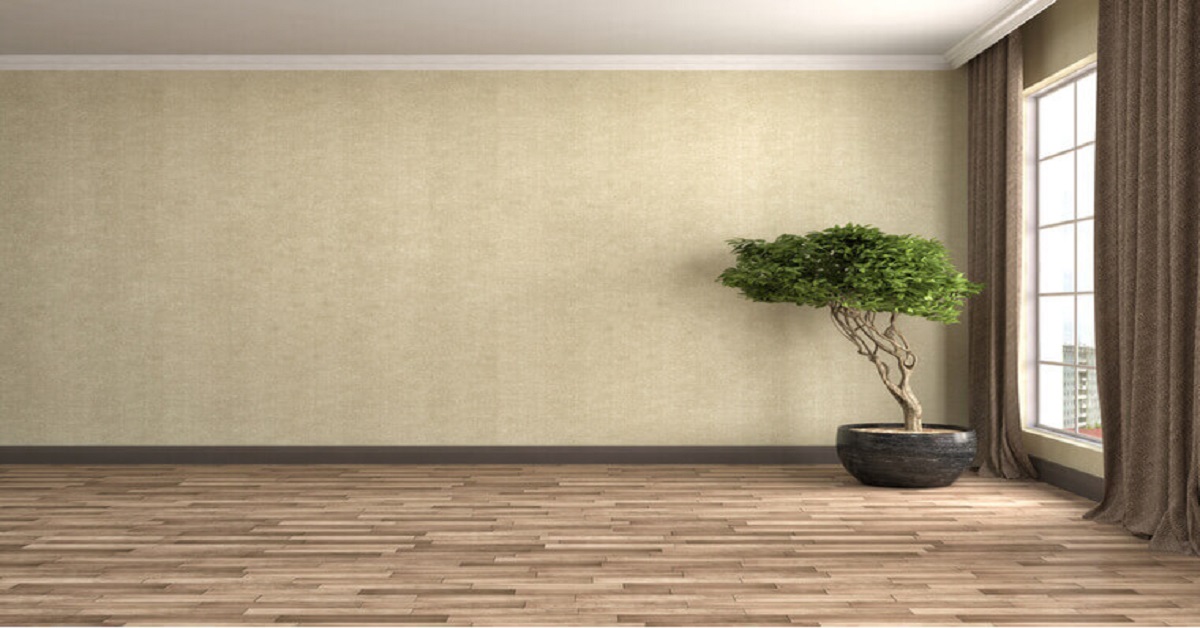 And if you have large, blank walls in your living room, you're probably confused on how to make it more appealing. 
However, there are actually plenty of options for decorating your wall in modern styles. In addition, these options are pretty simple.
That said, you can use wallpaper to make your large walls chic by simply understanding what choices you like, and how to start.
Here's a preview at some large wall décor ideas for your needs. You'll most likely be surprised at how simple these can be. Want more home renovation tips, check how to repair door top for more solution.
Read on! 
Wall Decorations for Large Walls
# 1 Leaning Mirror decor for empty wall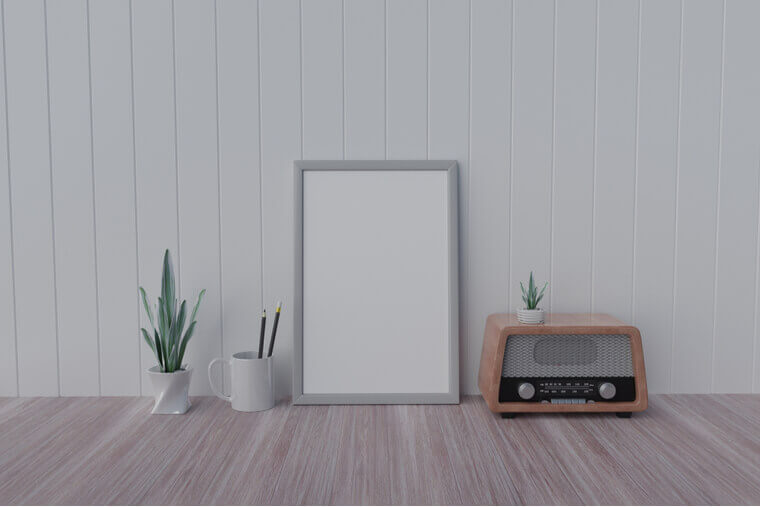 Aside from mirrors ability to make a space feel immediately brighter and bigger, having large mirrors are the ideal way to add design-friendly details to empty walls. 
Rather than hanging your chosen mirrors, try considering a leaning option that can be placed in any room in your house.
From the lackluster hallway to a bathroom, mirrors are sure to add to your home's aesthetic appeal. And the look is so striking that you won't really have to add any other decorative accessories.
Chic and easy, this minimalist idea is one to try for yourself.
Still not satisfied, explore more modern wall design if you take interest in it
# 2 Floating Shelves for empty wall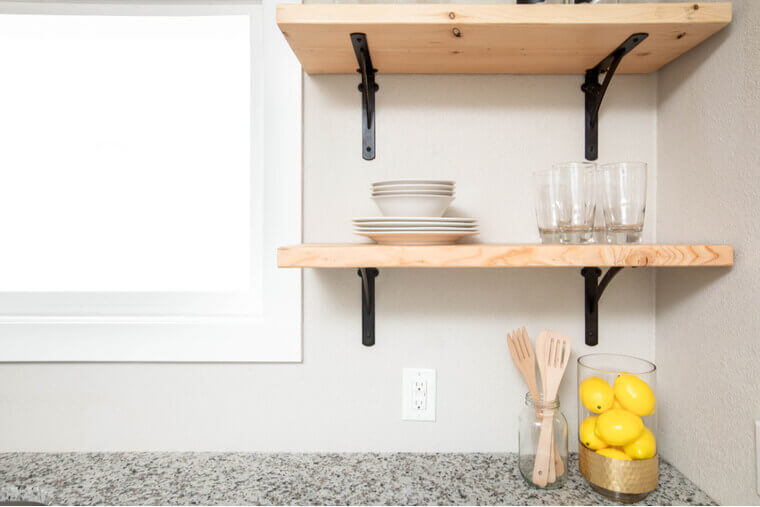 For the most part, floating furniture is guaranteed to liven up any areas from ceiling to floor.
Exposed shelves on their own would also be so elegant to improve. But try to take it a step higher by pairing them using a floating console to make a focal point that can't be unnoticed.
Design these surfaces like you would in any other areas. From vintage baubles to framed photos, professional vignettes can make any empty walls really come with life.
Talking about shelves, you might want to know how to properly clean them. If that's the case here's how you do it.  Want more home renovation tips, check how to repair air mattress top for more solution.
# 3 Hanging Rug for long walls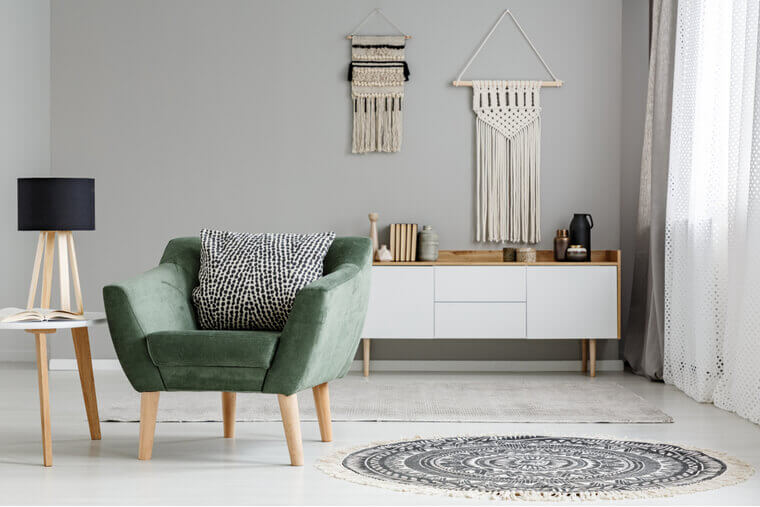 Decent rugs are a perfect approach to add pops of color, warmth, and texture to any room. But you should forget about the floors for a moment and tack one on the wall rather than not.
Hanging your favorite textile right on your walls and sacrificing the floor might make any space feel decidedly decorate-minded.
Whether it is put behind a sofa in your living room or utilized as a makeshift headboard in your bedroom, hanging rugs are one that can add style and a little bit of quirk to everyone's home.
Still not satisfied, explore more bedroom wall ideas  if you take interest in it
# 4 Oversized Art for Large wall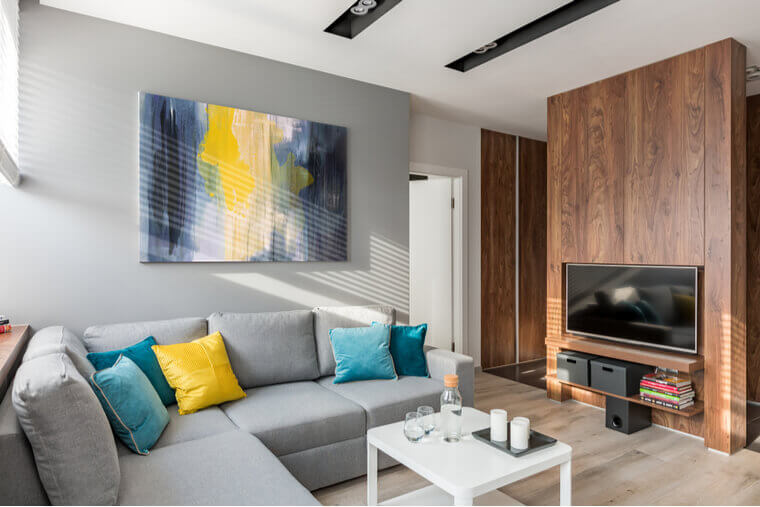 If you're in doubt, bring in what you know might work – a good example are framed arts.
Gallery walls are surely a pick. But if you are seeking to get an eye-catching setup without jumping along with the band wagon, resort for one oversized piece of art then.
From paintings to photographs, these unexpectedly large extras will immediately become the focal point in anyone's room. 
You shouldn't be afraid to take this method beyond your bedroom and the living room. Hallways, bathrooms, and kitchens will all reap the benefits of this bold method.
Still not satisfied, explore more home bar wall decor ideas if you take interest in it
# 5 Make Use of Height for a long wall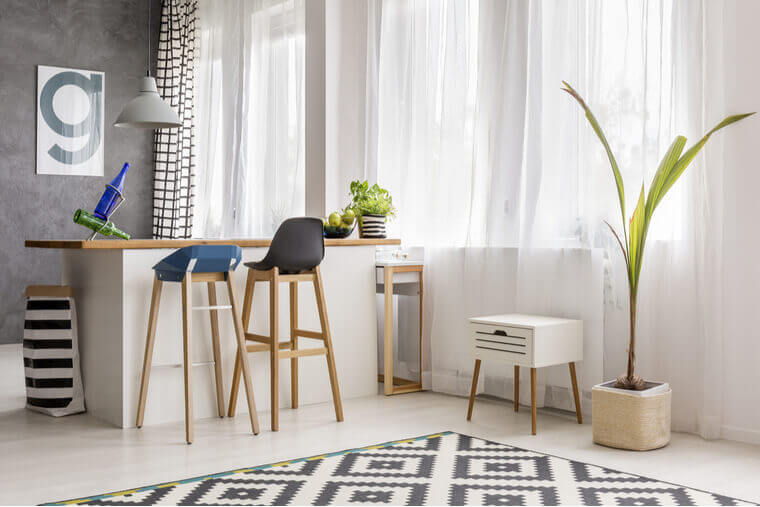 If designing the wall itself is not up your capabilities, there are actually some solutions that don't really involve much hanging pictures or getting a bit too creative.
Any spot that is seemingly a bit plain can get a facelift with the aid of a minimalist console. 
Once you've got some kinds of counter or surface, play around with the height of the ceiling itself by implementing a number of items. They go beyond the standard tabletop accessories.
Pick elements such as chic planters, that are more known than expected and has decent height to reach new spots of your walls.
Still not satisfied, explore more shower wall shelf ideas if you take interest in it
# 6 Playful Display for large wall space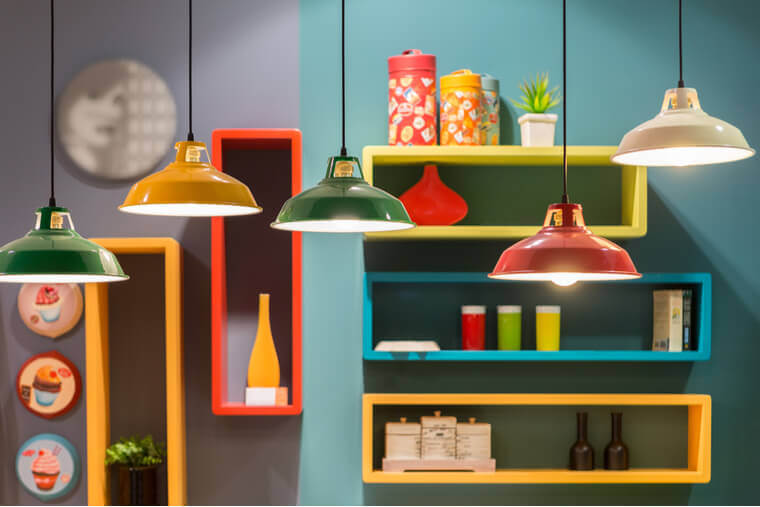 Give your walls a next-level of decorating with the help of some carefully arranged shelves along with certain playful themes and accessories.
With the help of wallpapers as the backdrop as well as the pompom word art hung for guests to see, this enjoyable stretch will go beyond the usual playroom ambiance. And immediately turns into some kind of eye-candy.
On the other hand, the cubbies and shelves add storage but are cute enough serve as a decoration accents as well. Still not satisfied, explore more apple wall decor for kitchen if you take interest in it. 
# 7 Curated Vignette on empty wall space
Rather than utilizing one oversized piece to acquire the majority of your wall, try resorting to an assortment of accessories that can come together to make the ideal curated scene.
If you want a no-fail method to finish this look, then pair a framed piece of art using a sleek ottoman or bench.
Work in some blankets and throw pillows in order to get a cozy, homey ambiance that's guaranteed to give pleasing vibes.
# 8 Printed Photos
Even though there's really nothing wrong with displaying your most favorite pictures on the refrigerator or in frames, displaying them in a creative approach can add the ideal amount of personal touch to your interior.
Try taking a cue from the dining room and organize a collection of printed photos in a Pinterest-friendly approach. 
Whether you just want to spell out your fashion your images or your initials into a chic ampersand, you will discover that this idea makes a huge impact with just a bit of effort.
# 9 Supersize Essentials
Decorating a large empty wall and sticking to your restricted budget can be a daunting task.
But thanks to cheaper alternatives and ideas, you'd be able to do the task. Not to mention, that resorting to such alternatives are less-time consuming.
That said, you might want to try using your everyday stuff. Like a supersize cork board or a calendar, and display them in your living room or dining room.
# 10 Make a Statement for empty wall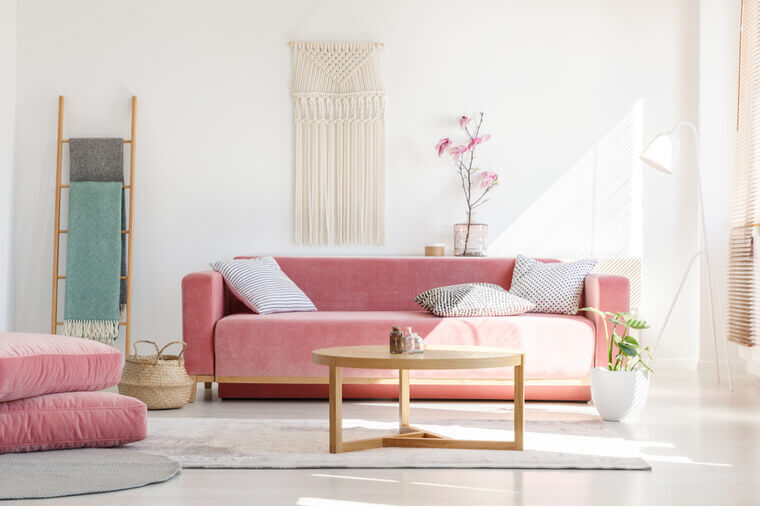 This time, you should imaging beyond paintings. From industrial installations to macramé hangings, there are so many approaches to implement depth and texture in a gallery-worthy approach.
Whether your statement decoration is styled alongside furnishings or kept on its own to serve as the highlight of the display, it's guaranteed to be an eye-captivating addition. 
The choices are unlimited in regards to the pieces that you decide to put center and front. Nonetheless, one thing is for certain, these unusual decorations will make your home feel unique.
# 11Built-in Shelves for long walls
Let's get to the point, built-in shelves not only add functionality to your large-empty walls, but they will also provide extra opportunity for other decors to show off.
You can further improve your built-in shelves by painting a contrasting color on the back wall. This approach will be inherently captivating, and sort of busy.
Now if you don't like the idea of built-in shelves, a huge, durable bookcase is a good option.
Observing how the sofa is placed offset-center here is a nice balance of visual weight to the side-positioned bookshelves.  
Conclusion
Whether you admit it or not, having a large-blank wall in your house is such a waste of space and opportunity. 
See, large empty walls don't really make any benefits. On the contrary if you implement gallery-themed or any other ideas we mentioned above, you're guaranteed that you'll get fun with your guests and friends. 
Pick the wall decor design concept you want above, and enjoy!