Bars are essential and can be found in almost any location around the world, and they are also pretty profitable at the same time. There's always someone looking to drown their sorrows or simply wind down their day with a pint. But how do you go about making your bar as attractive as possible?
Thank you for reading this post, don't forget to the best blogger Guy About Home who offers the best garden and home improvement tips! If you are a home decor and design fan, don't miss the tips on home ideas. If you are a home garden owner, then you might be interest in our complete guides to house plants!
The following are some good ideas that you can use to spice things up a little.
LED Strip Lights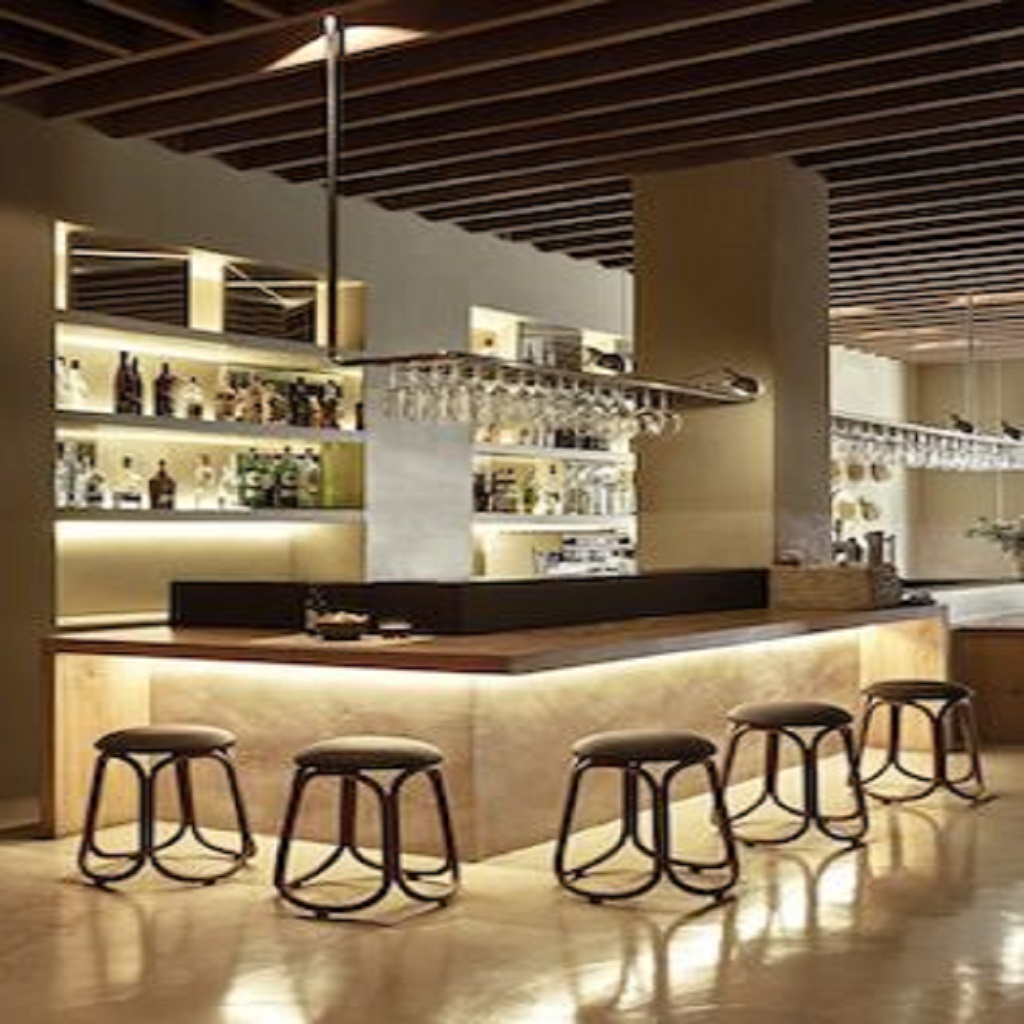 Source:
https://pin.it/2B2uQ8q
LED strip lights have been used for ages to light up homes and businesses with varying degrees of success. Unlike conventional light bulbs, LEDs consume less energy and are more versatile. Inside the bar, lights are necessary.
You can use strip lights on walls to display the name of the bar on top of using them on the entrance. They can also be used as ambient lighting to complement normal lights. Have them installed under counters and on hallways, using different colors to make things more exciting.
The kinds of bar décor you can manage to pull off with this kind of setup is unlimited.
Wall Art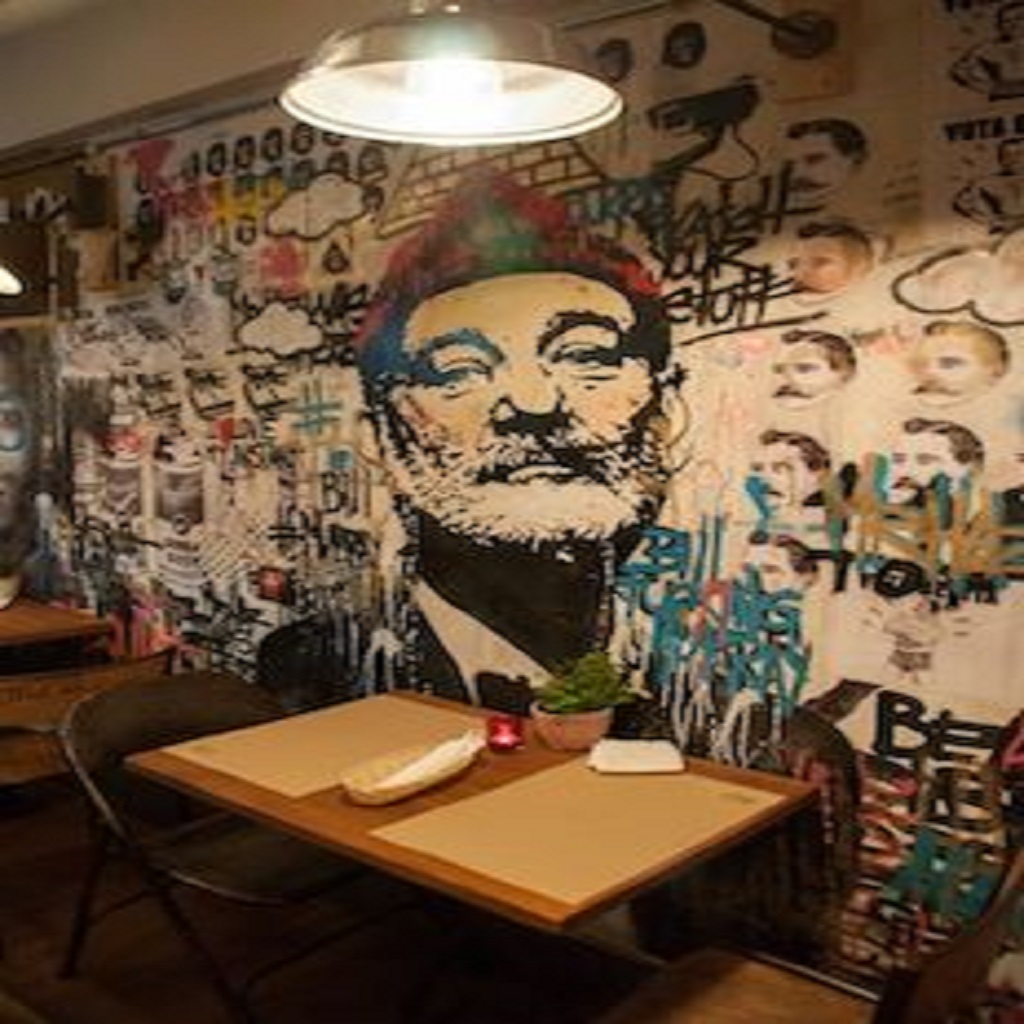 Source:
https://pin.it/1zuzVIQ
Bars can accommodate any type of art on their wall that doesn't have to be related to what is being sold inside the establishment. You could go with music themed wall art, putting up wallpapers of famous singers. You could also choose to go with sports personalities or anything that tickles your fancy.
Another great wall art option would be painting images on the wall directly. This lasts much longer and allows you some freedom in deciding what you want to put as well as the size.
Bottles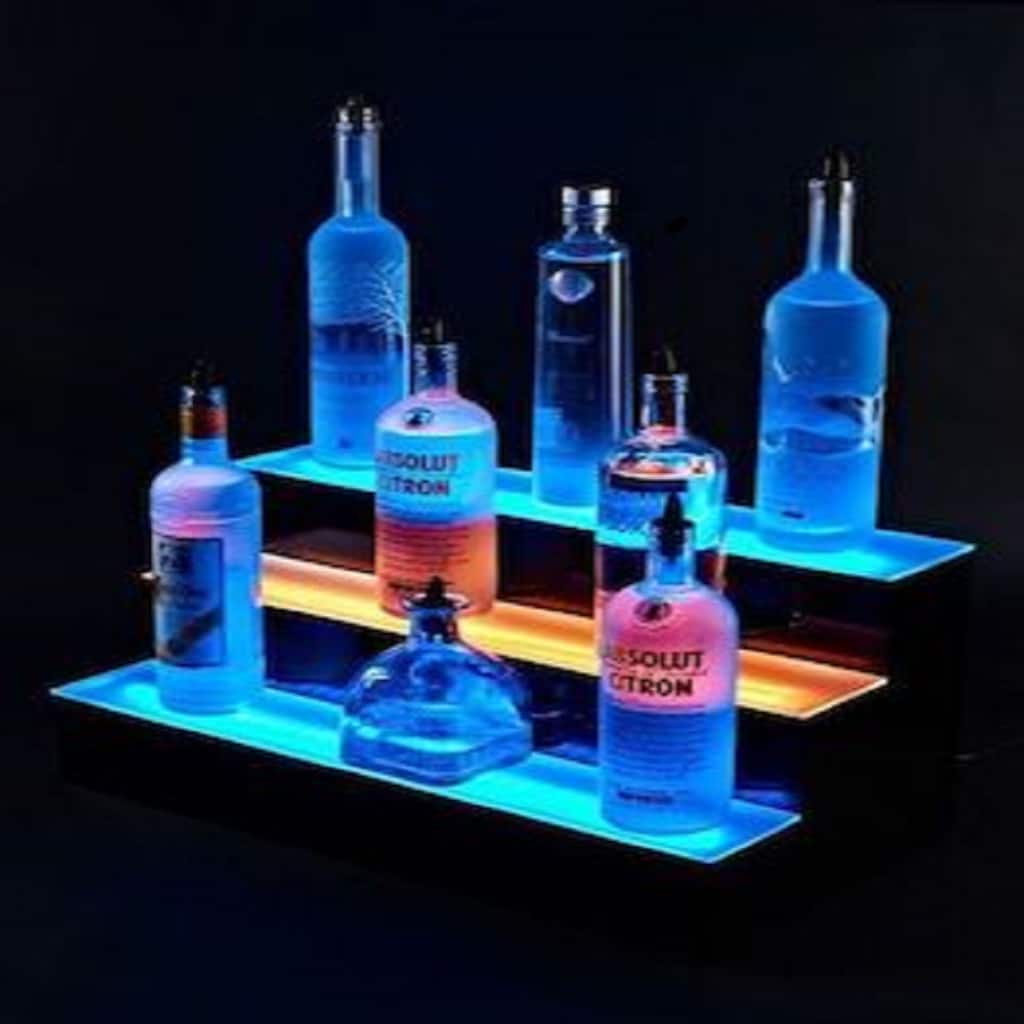 Source:
https://www.pinterest.com/pin/397864948335497647/
You know those used alcohol bottles that are usually thrown out or collected for recycling, well, there's much more you can do with them if you are creatively inclined. Rather than disposing of them, you can select the best looking ones and turn them into wall art.
You could create shelf pockets and line the bottles next to each other in a neat fashion that is sure to catch some attention.
Alternatively, you can cut them in half and turn them into candle holders, dimming down the normal lights to create that candlelit ambiance once in a while to surprise your patrons.
Signage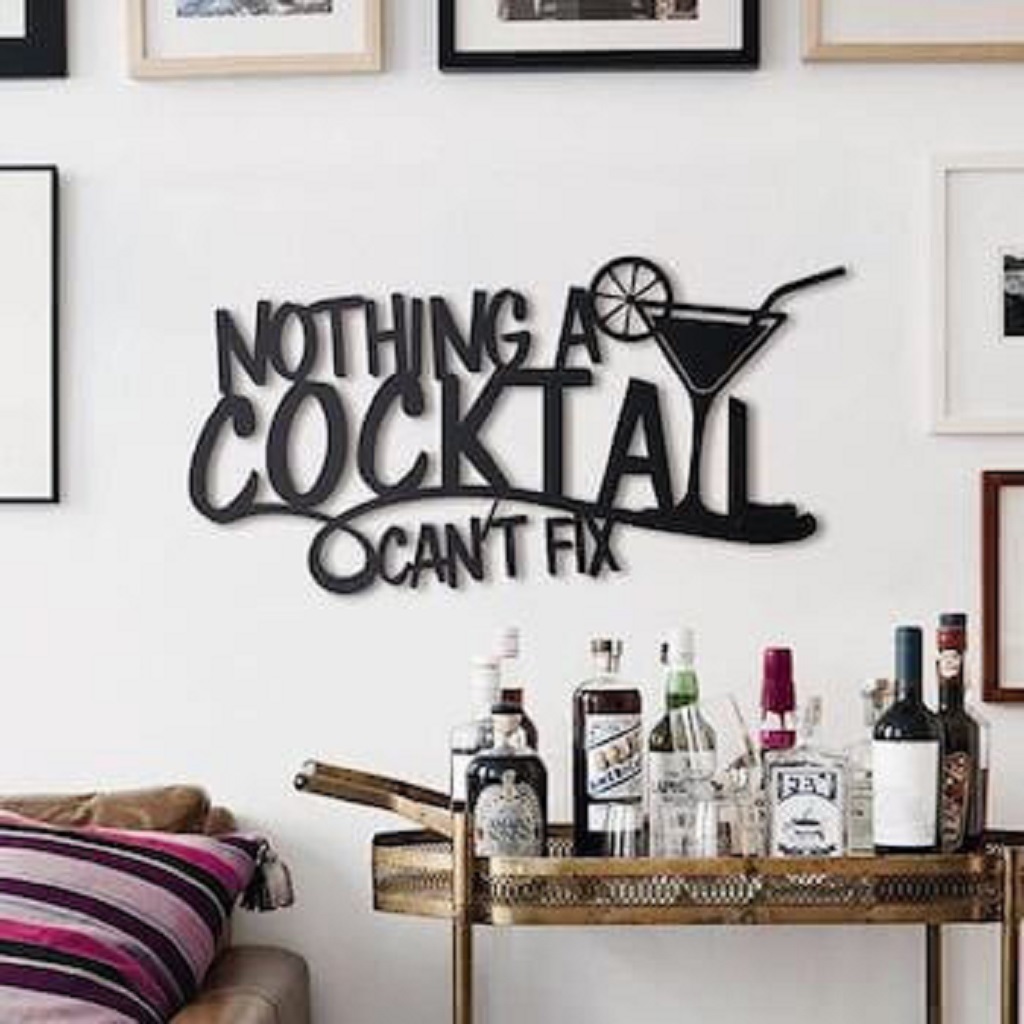 Source:
https://pin.it/1ioqsDy
You can use typographical elements of varying fonts to write anything you want on the walls to create an aesthetic modern look. This can be done in an unlimited number of ways using an unlimited number of fonts.
You can spell out any name on one wall using extruded letters, complete with LED lights below them for visibility. You could also hang up boards with witty quotes to keep your patrons entertained as they slowly enjoy their drink.
Aquariums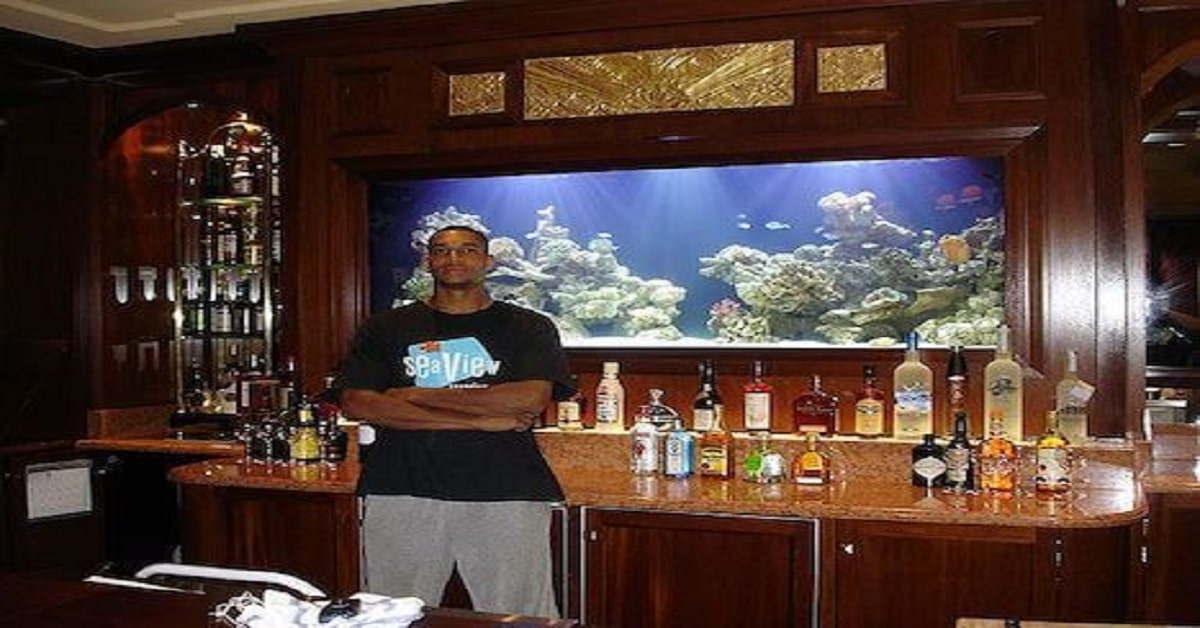 Source:
https://pin.it/3z7jtlr
An aquarium is another great addition to the bar space, especially near the main counter where most people drink while sitting on the tall stools. It is always mesmerizing to watch fish swim gracefully inside the aquarium, now imagine doing that when a little tipsy, it would be hard to walk away from that table.
Aquariums come in many sizes and you may want to go for the biggest you can find for the best effect. Alternatively, you can set up several smaller ones in strategic corners of the bar, each with different types of fish. To make them even livelier, add some lights in them to make them more visible.
The Menu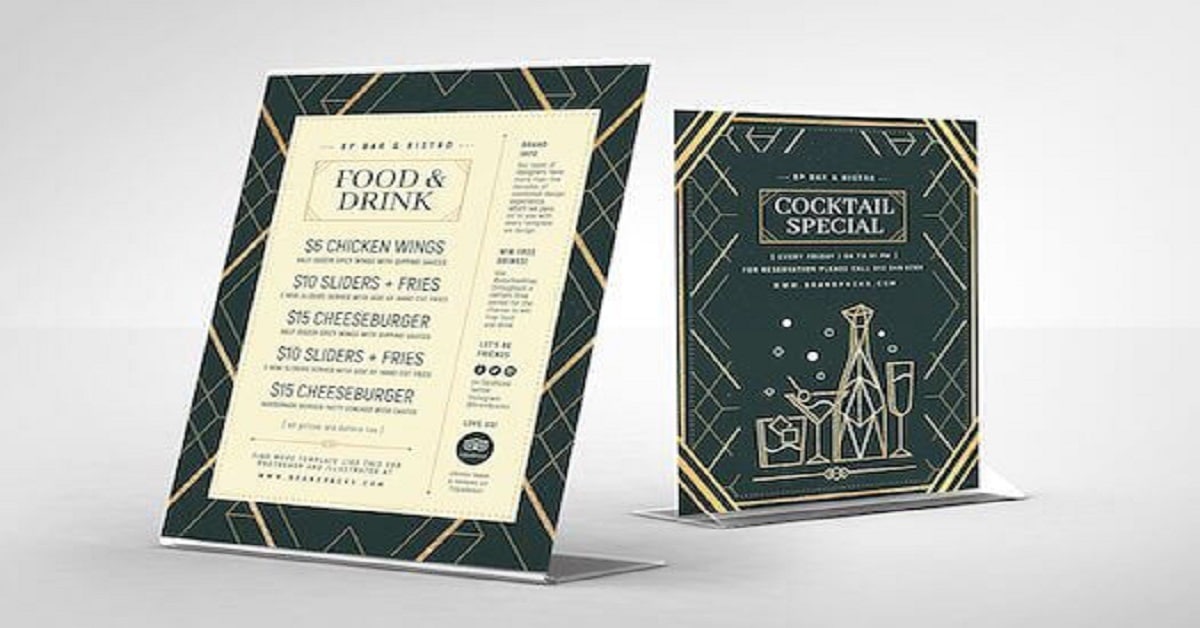 Source:
https://pin.it/2V9IKv2
The menu can be considered to be part of wall art if you choose to hang it on the wall, visible to as many people as possible. This is actually a very convenient way for people to get the prices on the spot as it helps them to quickly decide on what they'll have rather than wait for the bartender to hand them the menu booklet.
You can make the wall-mounted menu interesting by using beautiful fonts and calligraphy to make them more attractive. You can also incorporate imagery on them and even add colorful lights. It's all down to how creative you can be.
Conclusion
There's no standard formula for decorating your bar, whether it is a business you are running or a simple home bar. You have the freedom to put up anything, as long as it is not offensive to anyone. The most important part however is the lighting, you have to get that right as it could make or break the mood.
For more creative wall decor ideas that you can tap into, check the below:
Or you can visit our website and go through our informative blog to find something that may work with what you have in mind.