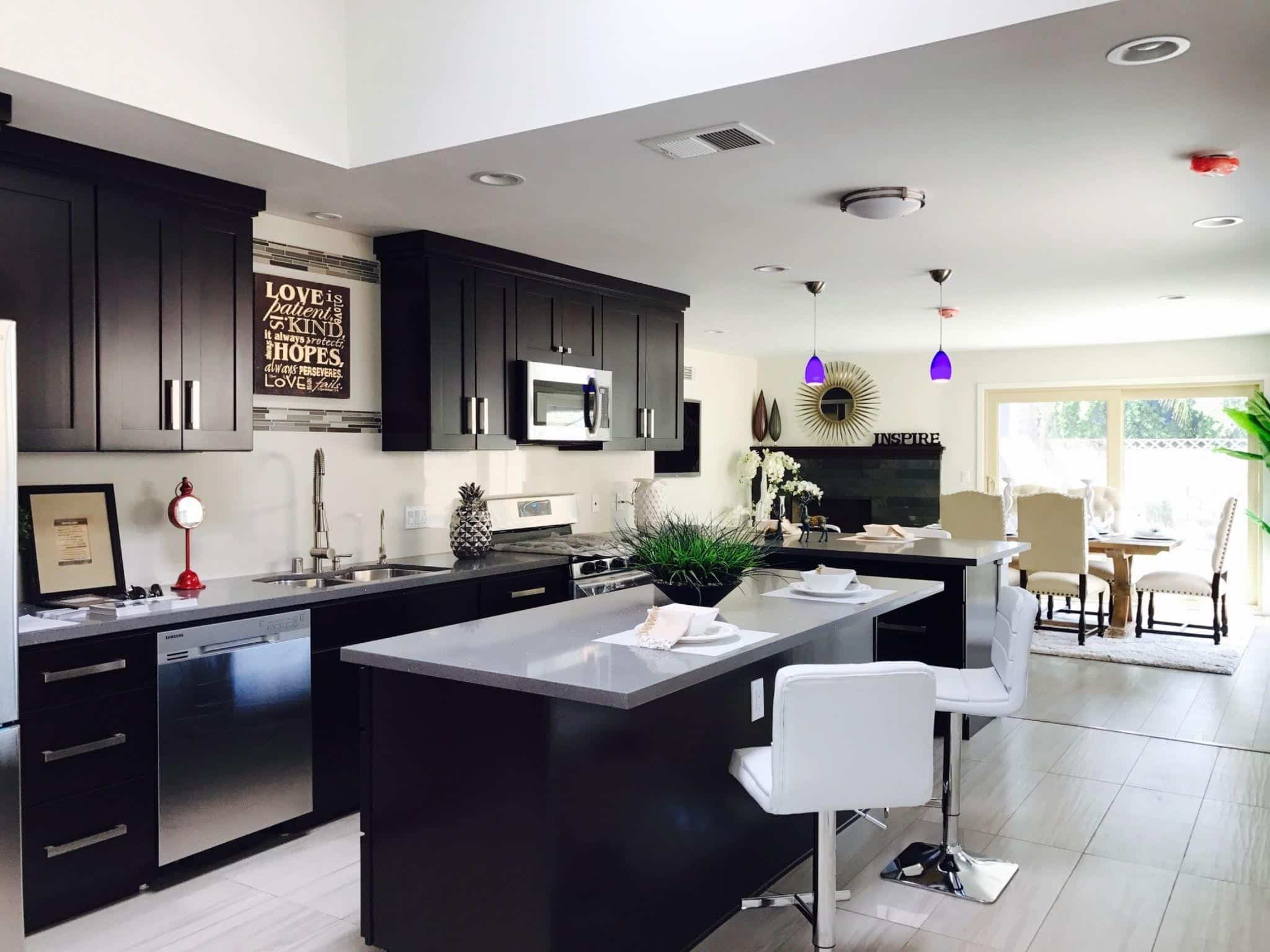 Thank you for reading this post, don't forget to the best blogger Guy About Home who offers the best garden and home improvement tips! If you are a home decor and design fan, don't miss the tips on home ideas. If you are a home garden owner, then you might be interest in our complete guides to house plants!
Seattle kitchens may be notoriously small, but you can always borrow square footage from other rooms to make them bigger. Designing the perfect kitchen will all depend on the layout of your home, though.
However, before getting into kitchen remodeling Seattle homeowners should consider different layout options. Which is best for your home?
How to Find the Perfect Kitchen Layout
The layout of your kitchen will usually be determined by the design of the room, though you may be able to knock out a wall to expand the space or open things up. With the help of a general contractor, you can learn more about the possibilities for your home.
One thing to keep in mind as you work to get that perfect kitchen is creating a triangle with the sink, fridge, and stove for the perfect setup. Here are some of the more common kitchen layouts to consider.
L-Shape
An L-shape is ideal for both small and large kitchens. It creates that triangle naturally and provides plenty of counter space for food prep. You can easily interact with your family or guests, making it an ideal option if you have young children or love to entertain.
U-Shape
If you have a large kitchen that needs updating, a U-shape may be best. It has cabinetry and fixtures along the three adjacent walls and gives you continuous counter space along with storage. This kitchen is great if you always have others cooking with you.
Galley Kitchen
Since many Seattle kitchens are small, you may be stuck with your galley kitchen, which is far longer than it is wide. However, there may be ways to extend your storage upward and make use of what you have to create your perfect kitchen, no matter the size.
How to Get Your Kitchen Perfect for You
You may not always be able to increase the square footage of your kitchen, but you can always maximize its potential regardless of how small it may be. These tips can help you create the perfect kitchen for your home.
Use Visualization Tools
With the help of your contractor or remodeling software, you can see how your ideas will look inside your kitchen. You may want your cabinetry to extend further along the wall, but when you see a visualization of it, it may not be the best option. Tools like these can help you think of ideas for unutilized space, too, allowing you to really use it to your advantage.
Keep Traffic Flow in Mind
Nothing is worse than arguing with your spouse or other family members because you keep bumping into each other or blocking the way. Your main route in and out of the kitchen should be free of hazards. It also shouldn't be blocked when you open the oven or your refrigerator.
Consider the Distance Between Your Main Fixtures
Creating that golden triangle is always the most important consideration when designing your kitchen. By keeping the sink, fridge, and stove close, you avoid complicating any kitchen task.
Make Sure Your Island Doesn't Leave You Stranded
While you don't want your kitchen island to be too close and obstruct your movement, you also don't want it too far. It should be at a comfortable arm's reach near your main appliances to serve as a proper prep area.
Maximize Counter Space
Even in a smaller kitchen, counter space is one of the most important considerations for a kitchen remodel. You'll optimize your space for food prep and feel less crammed in your kitchen.
Chew over these tips as you decide how you're going to upgrade your Seattle kitchen!