Using a smart camera and other security devices to ensure a safe home is better than using a dog. As a dog lover, I am not 100% sure how I feel about using them for my home security needs. Nonetheless, my huge, jet-black Great Dane has been pretty effective.
Thank you for reading this post, don't forget to the best blogger Guy About Home who offers the best garden and home improvement tips! If you are a home decor and design fan, don't miss the tips on home ideas. If you are a home garden owner, then you might be interest in our complete guides to house plants!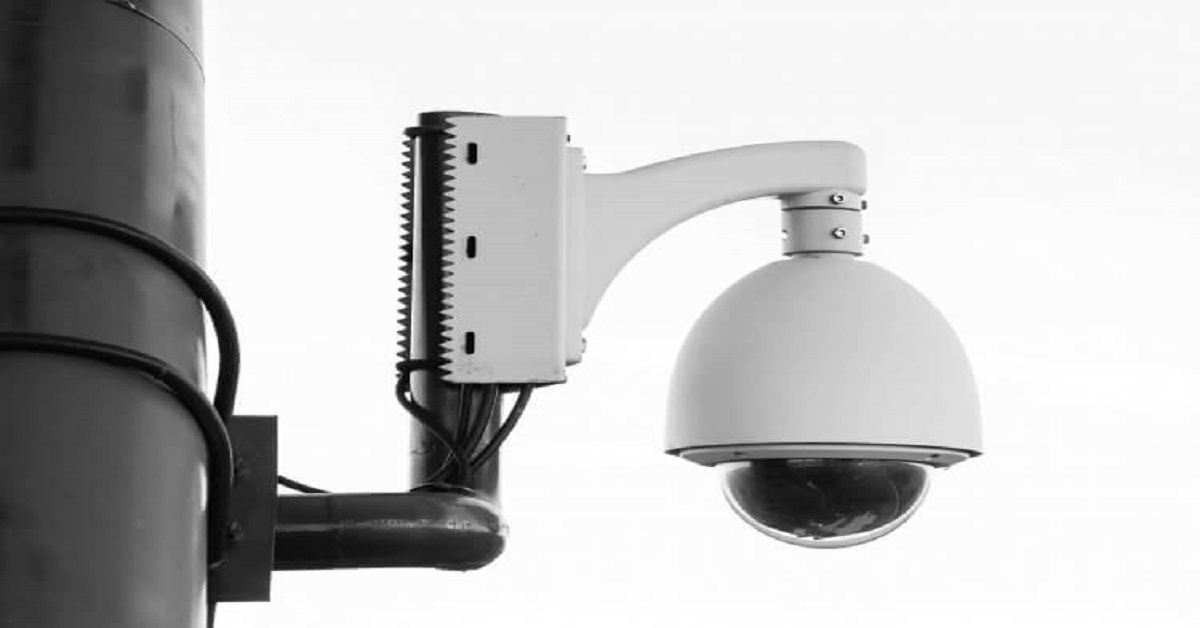 Photo by Paweł Czerwiński on Unsplash
Imagine being the thief of the night then suddenly something barks at you, and while you know it's there, you can't see it. I'd pee in my pants too! Nonetheless, furnishing your home with home electronics such as a smart alarm and door security devices is undoubtedly the way to go in this day and age. Here are a few new and modern security devices to both monitor and deter criminals.
Smart Security Devices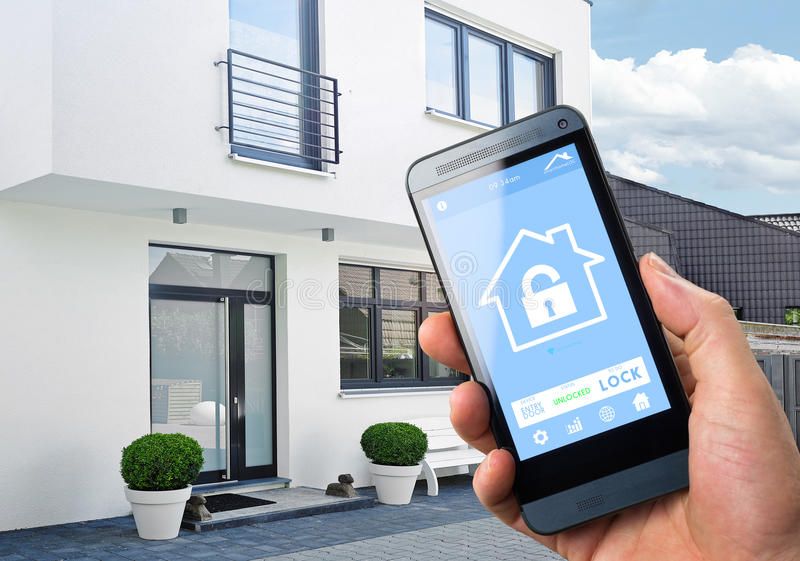 Image Source: Pinterest
Home security is essential, but I'm sure you knew that. Sometimes, however, although we know that it is mandatory to protect what's ours, we simply aren't sure where to look or what direction to take. And that's why we're here. Look no further and take a gander at one of these. You might find one for you!
Smart Camera Nest Secure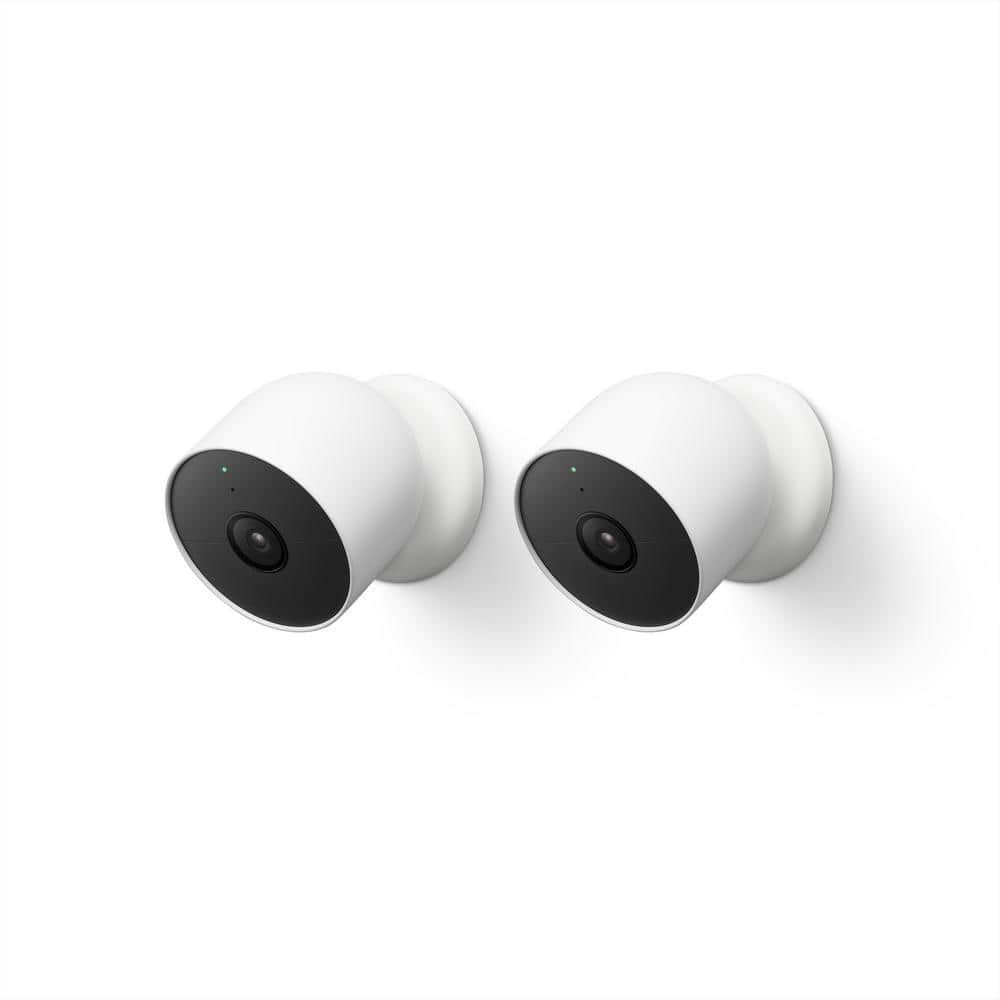 Image Source: Pinterest
Wireless home security cannot get any better. Other than being legit and having an excellent track record, Nest is not just one device. Rather, delving into Nest opens up an entire ecosystem of gadgets that integrate with each other and reinforces your home security. Let's look at a few of them.
Nest Smart Cameras offer:
It is imperative to always be able to see your home and its different sectors when you need to. From the comfort of your hands, you can hold up your smartphone and view all locations. This fantastic technological integration is what gives this security measure a

futuristic house

feel.
Some models even have a feature called "Nest Aware" where it is capable of detecting and identifying faces of either family members or complete strangers.
Notifications Directly On Your Phone
You can receive alerts and notifications directly to your phone when someone enters the premises, or when the smart camera recognizes a familiar face (family members), or movements. You may also tweak the settings regarding its frequency of alerts.
Smart products like this wouldn't be as great if it were still operating at lousy 360p, 480, or even 720p resolutions. We're in 2018. Let the modern crisp shine in, and let the grainy old footage out the window.
3-hour Snapshot History and Night Vision
Home gadgets like the Nest ecosystem of smart products allow for a 3-hour interval of snapshots and night vision implementation for you to be able to backtrack to the happenings of your household when you weren't consciously there.
There is also the Nest Guard; this is basically the brains of the system. It has a keypad, motion sensor, and an alarm. This is the central hub of the ecosystem. Then there's Nest Detect, an apparatus that is mainly looking after doors and windows, and of course, the Nest App; where you control everything the machine/s does.
The smart device ecosystem is easy to install, it's security you can count on, and even offers cellular backup as a service for $5/month should you want to avail if WiFi suddenly goes down.
Apart from all that, Nest also has other cool home gadgets like the Nest Thermostats, Doorbells, Locks, and Smoke Alarms that can fully sync with each other.
Hive Window or Door Sensor Security Devices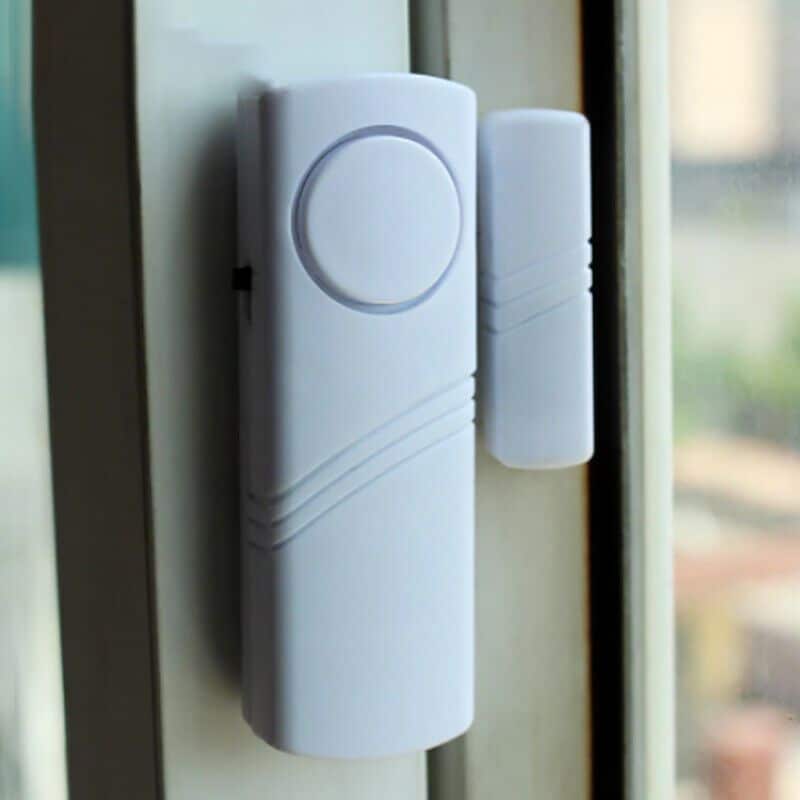 Image Source: Pinterest
Other than being the default go-to option for home security (other than the all-seeing smart camera), the Hive Window or Door Sensor is also a fan favourite. These are simple to use, easy to install, and add a sense of peace because you are assured that you will be alerted if and only if there is an unwanted entry.
Here are the product specifications:
Dimensions:
Sensor: 2.3x7x2.4cm

Magnet: 1.2x7x1.5cm
Weight:
The premise and function of this smart gadget are simple. Install the gadget in between the hinges of the opening entryway of a door or window. When the window or door is closed, the smart gadget is intact and is "complete." When it is open, the two parts separate, rendering itself in an "incomplete" status and thereby alerting you on your phone.
Download the Hive smartphone app, and it will be here that you can view that status of each door or window.
Schlage Door Security Devices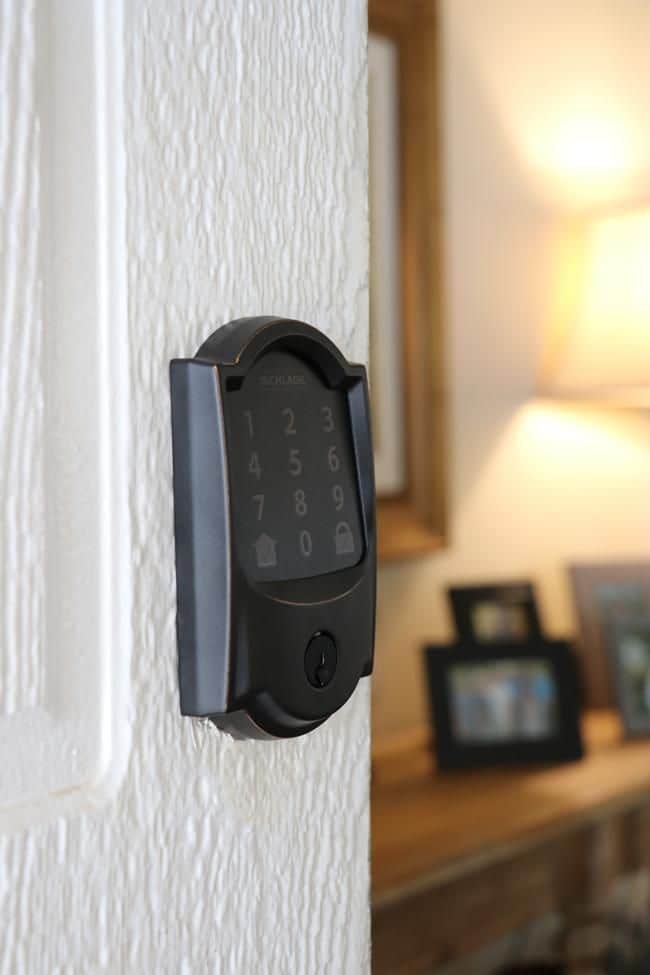 Image Source: Pinterest
A quick look at Schalge's devices will tell us that it has advanced features beyond just an ordinary door lock. This cool home gadget allows for its devices to be compatible with your other home automation ideas.
You will have the power to control your lock from any very far distances; thus, eliminating the inconveniences that come with physical keys. Also, you won't ever need to hide a spare key for family and friends anywhere. Therefore, eliminating the risk of an unwanted anonymous stumbling upon it.
Just download the app, and if it is your first time using the hardware, you must create an account. The app will be compatible with both iOS and Android OS.
The Schlage Sense app makes the facilitation of codes easy. If you want to add a code, simply click the "Add new access code" option. It is also possible to name codes so you know which it is for. Also, a validity period for a certain code can be set, so that it is only legit for a certain time period.
Choose and implement as soon as possible
None of the best home security systems in the world will ever help you if you don't employ them. So we say; choose one or even all of them! It's up to you. Just implement it as soon as possible because we have no idea of the universe's timings.
May you and your family rest well and live a prosperous and safe life under these security devices. Few things to keep in mind; make sure you give them the maintenance they need should they ever need it, remember to charge those that are battery operated, and remember to check their health once and a while. If all of the above is verified, you should be fine!
For more amazing ideas you can have, visit Guy About Home today or you can check the related blogs: