These baby shower cupcakes will make your event stand out. They're cute, easy to make, and absolutely delicious!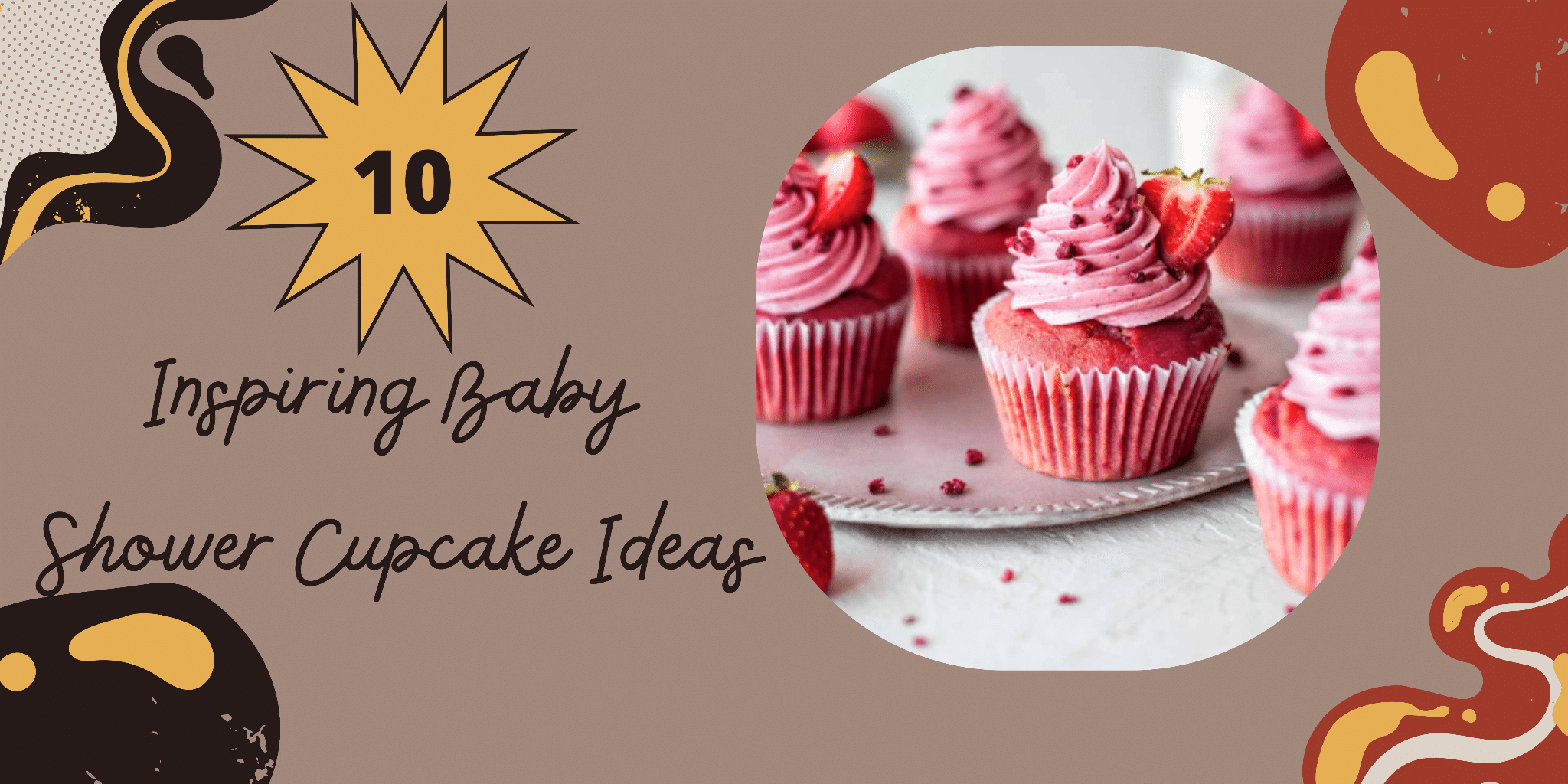 Image: Canva
Celebrations called "baby showers" are held in honor of the new life that is about to enter the world. Everyone is looking forward to meeting the new bundle of joy, and celebrating this occasion with cupcakes is one of the most remarkable ways to do it.
Whether you're attending or hosting, cupcakes are a go-to dessert because they're easy to serve and pretty to look at! We've compiled ten of the cutest cupcakes for baby shower cupcake ideas. These ideas deliver on presentation and taste, from themed baby showers to more traditional ones.
Table of Contents
Mini Panda Cupcake

Real Strawberry Cupcake

Cupcake Fit for a Princess

Raspberry Cupcake

Shark Cupcake

Red Velvet Cupcake

Teddy Bear Cupcake

Soccer Ball Cupcake

Cute Oreo Owl Cupcake

Rainbow and Unicorn Cupcake
1. Mini Panda Cupcake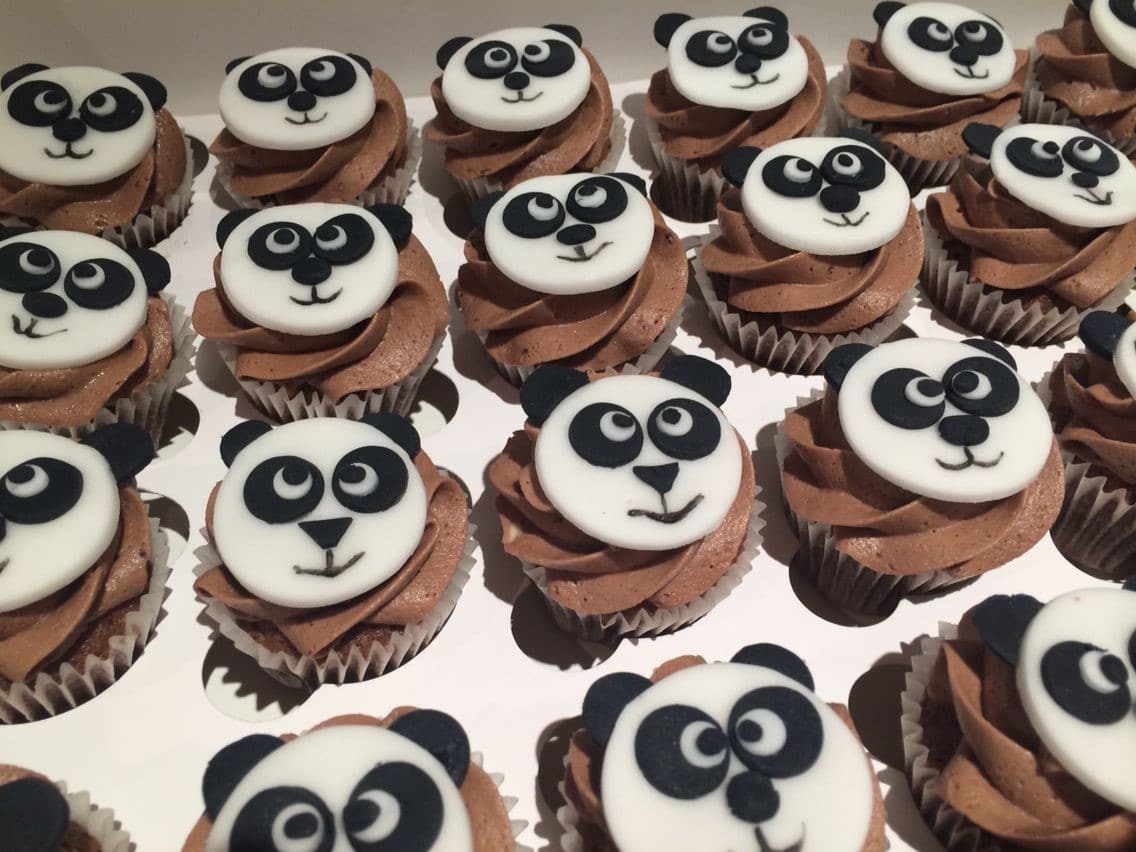 Image: Pinterest
These are just adorable! A couple of these panda cupcakes could be a good idea for the baby shower. Imagine giving one as a gift to the hostess! The other cool thing about this cupcake is that it's effortless to make.
Check these out Mini Panda Cupcakes idea:
Use a mini M&M as the panda's nose.

Use both white and brown flour to make the batter.

Crush a small cookie into each one for the eyes.

Choose what kind of flavor of your cupcake as long as it tastes good.
2. Real Strawberry Cupcake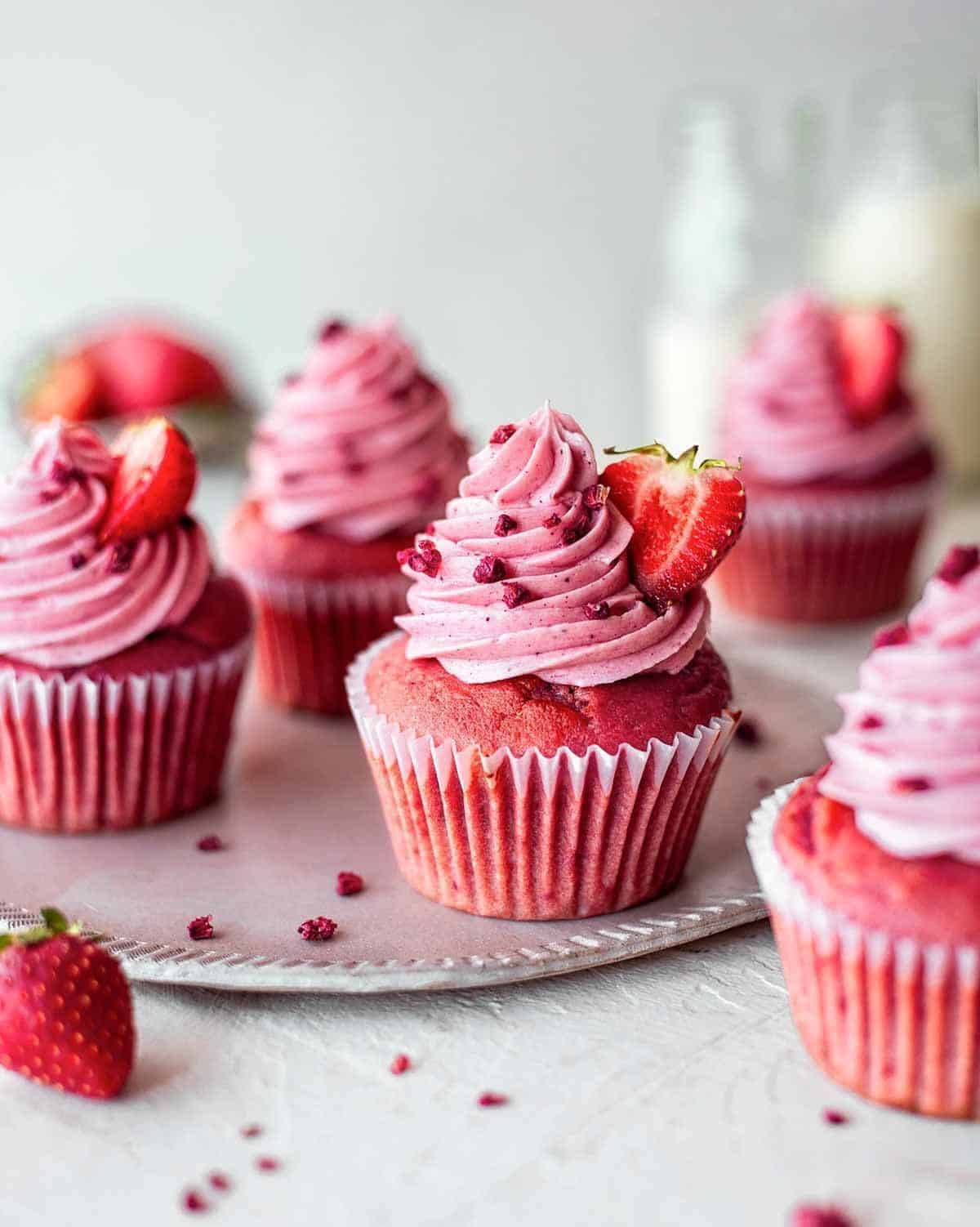 Image: Pinterest
The concept of having strawberry cupcakes during a baby shower is one that anyone would adore for their special day. The sweetness of the cupcake, which is smooth and creamy, is balanced out by the tanginess of the strawberries, making this a fantastic concept for a baby shower.
Here are some real strawberry cupcake baby shower ideas:
You have to buy real strawberries and not frozen ones.

Make your strawberry cupcakes for decoration.

Use food coloring, frosting, sugar pearls, and decorations to make the cake look more appetizing.
3. Cupcake Fit for a Princess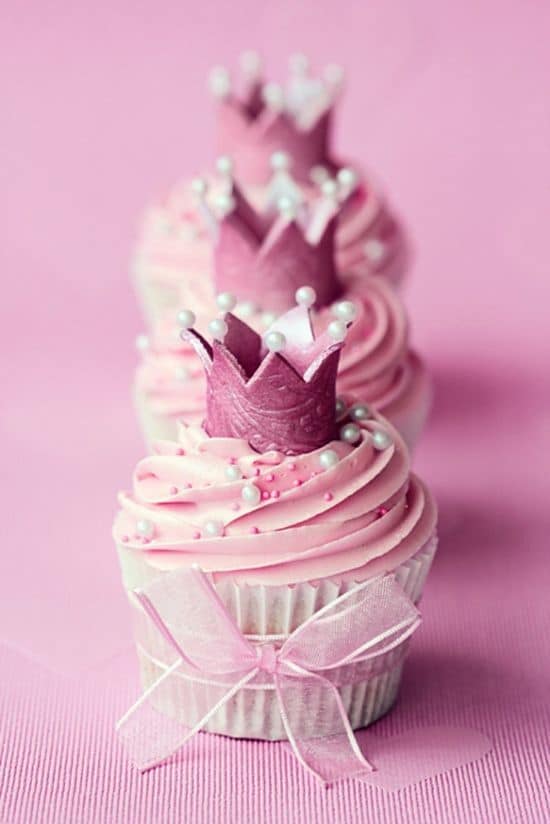 Image: Pinterest
Since they have some special touches that the other cupcakes do not, the next batch of cupcakes is a fantastic choice for a baby shower with a girl's theme. The first is, of course, the use of pink as the dominant color throughout. 
It is a good idea to decorate the cupcakes with pink buttercream and a pink ribbon, especially if you are expecting a young princess and want to ensure that the cupcakes are as exquisite as she will be. The cupcakes have been given a refined appearance by using pink frosting and a ribbon. The final touch is provided by the crown made of fondant and the sprinkles.
Check out these pink princess cupcakes tips:
Use pink buttercream and a pink ribbon.

Decorate with pink frosting and sprinkle with soft pink edible glitter.

To make this cupcake stand out, decorate the top with a touch of shimmering edible pearls because it adds to the princess feel.
4. Raspberry Cupcake
Image: Pinterest
These raspberry cupcakes are the cutest dessert you'll find, and they're quick and easy to make! This is a perfect recipe for baby showers or when you want to surprise your kids with a sweet treat. They're simple enough that anyone can make them.
Check out these raspberry cupcakes for baby shower ideas:
You can customize each portion to your needs.

Make cupcakes with raspberry filling and frosting.

Use Pink and White frosting (colors).
5. Shark Cupcake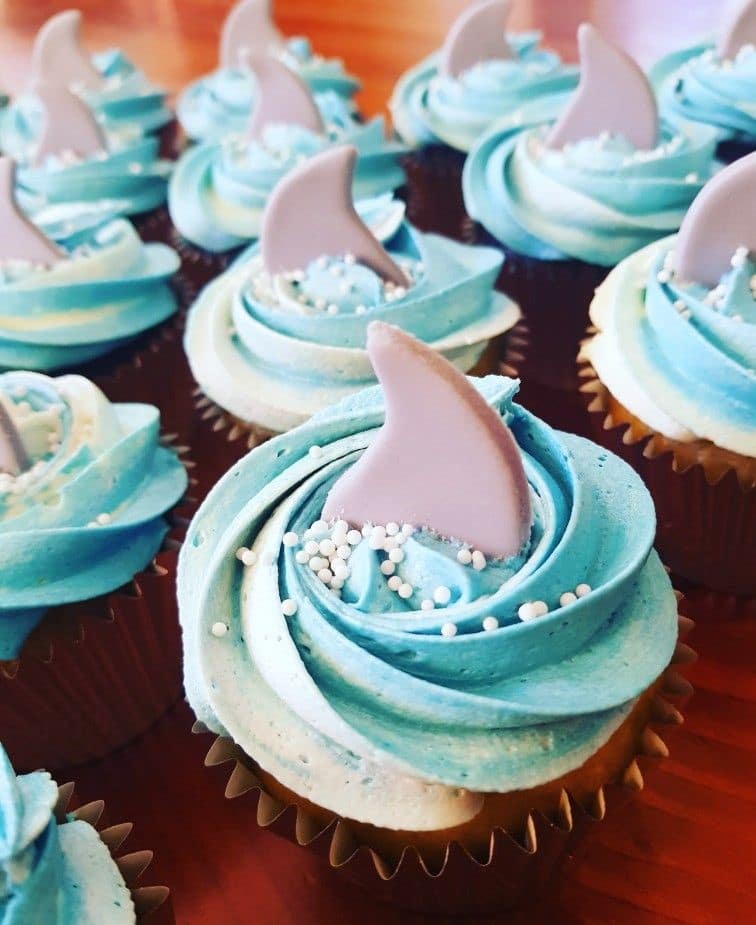 Image: Pinterest
These lovely shark cupcakes are guaranteed to be a hit no matter what kind of baby shower you're going to, whether it's one with a specific theme or you just want to add something blue to the party. The most exciting part? They have the same tasty flavor. These adorable cupcakes include a raspberry cake base, blueberry filling, and strawberry frosting, making them as delicious as they are lovely.
Here is an excellent shark cupcake idea:
Keep it a small and intimate cupcake for the guest.

Use edible shark fins instead of sprinkles to be funny.

Customize a cupcake in the shape of a shark.
6. Red Velvet Cupcakes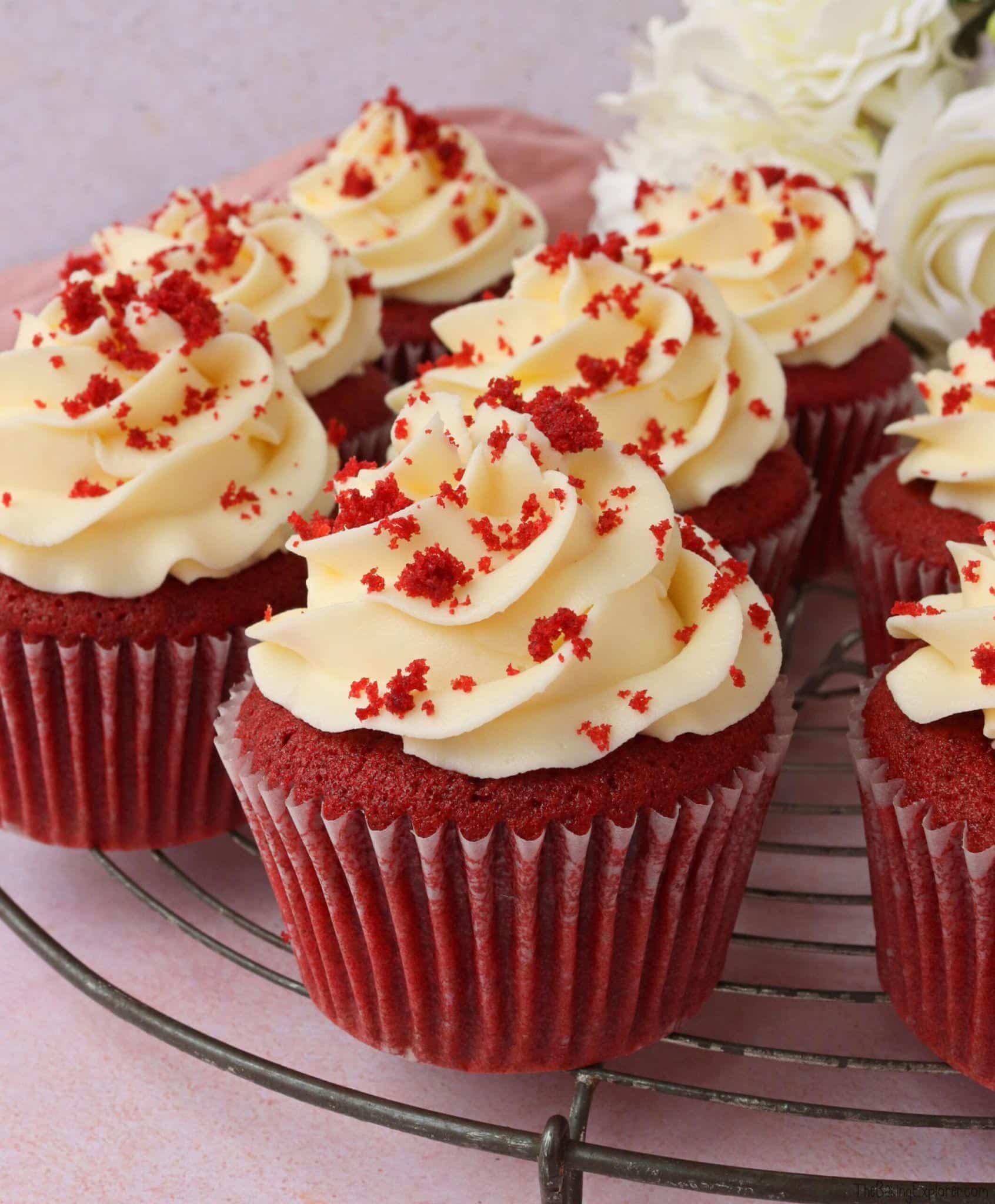 Image: Pinterest
Red velvet cupcakes are a dessert that you'll often find at baby showers. These rich, moist, and decadent treats are loaded with cocoa powder for the unique flavor and topped with a cream cheese frosting. Replicate this delectable cake in cupcake form for your upcoming baby shower party.
Get inspired by these red velvet cupcakes ideas:
Start by making a batch of red velvet cupcakes.

Mix cream cheese into the icing.

Sprinkle cake crumbles on top of the cupcakes.
7. Teddy Bears Cupcake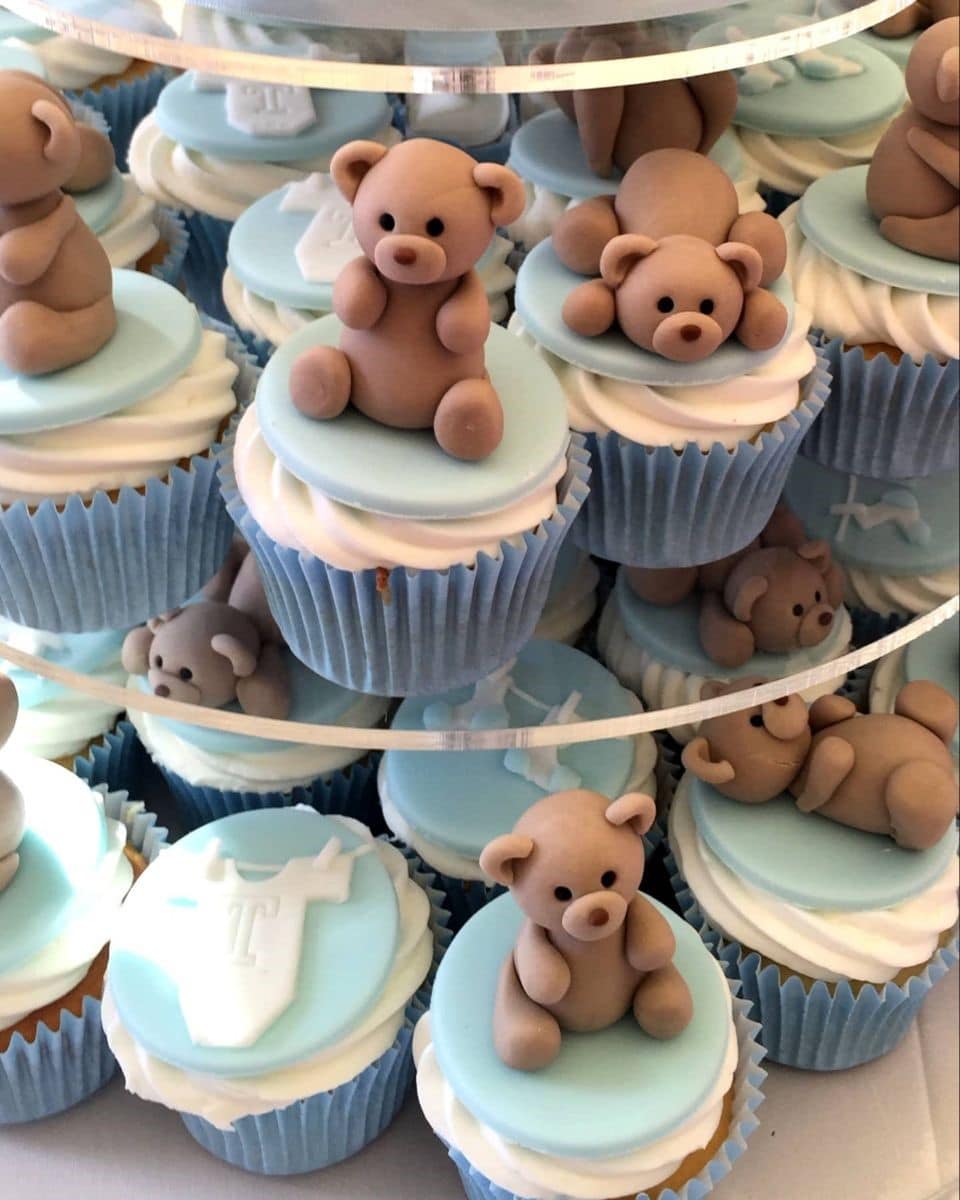 Image: Pinterest
If you plan a baby shower party, you can be creative with your invitation cards. You have to find something unique and innovative to invite your friends with. We devised this fantastic idea of a Teddy bear cupcake for baby shower invitations. You can make these cute-looking cupcakes by adding a lot of white chocolate or dark chocolate shavings to the body of the baby teddy bear to give it a look like icing.
Check out these cute and clever ideas:
Top your cupcakes with adorable bears to have dessert and decorating completed.

Use teddy bears or other toys to hold the cupcakes.

Use them as favors or gifts in "Thank You" bags.
8. Soccer Ball Cupcake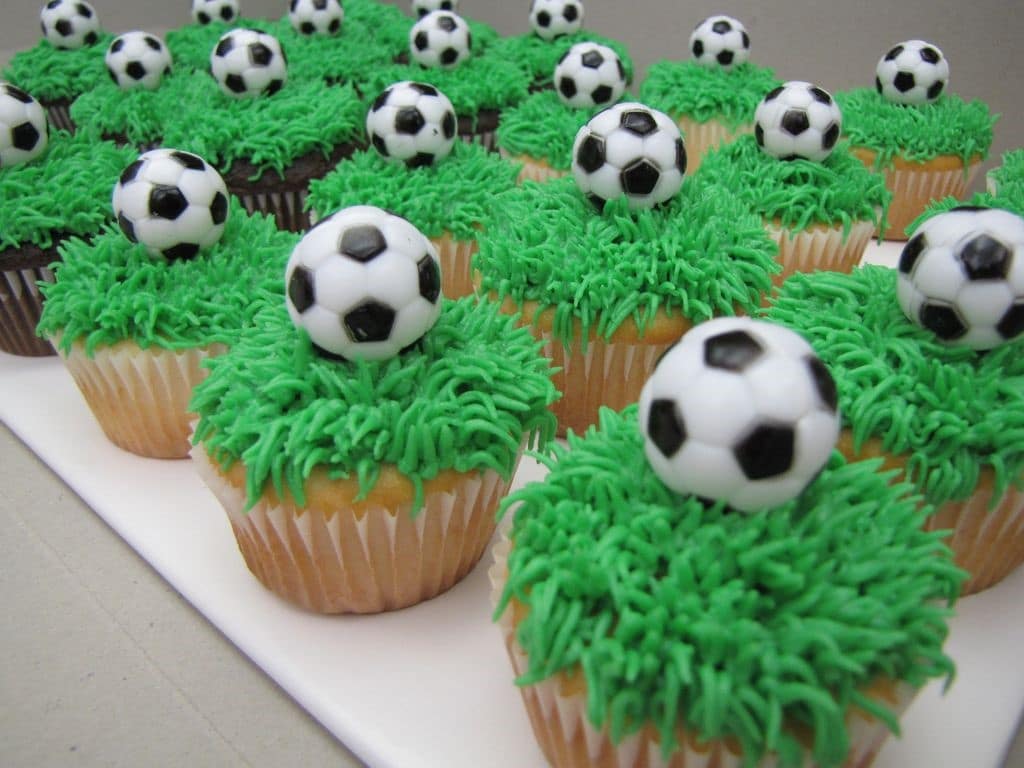 Image: Pinterest
You're throwing a baby shower for someone expecting a little boy, and you're looking for a great baby shower idea that will bring the fun without clashing with any other soccer-themed things that may be going on. Well, this soccer ball baby shower idea should do the trick! These are cute and simple, and if made ahead of time, they can be a huge help when it comes to the busyness of the day of your baby shower.
Check out these soccer ball cupcake tips:
Use the soccer ball as a prop for your cupcake

Add little arms and legs to the ball, or use googly eyes

You can even make the cupcake by yourself, or you can order online.
9. Cute Oreo Owl Cupcake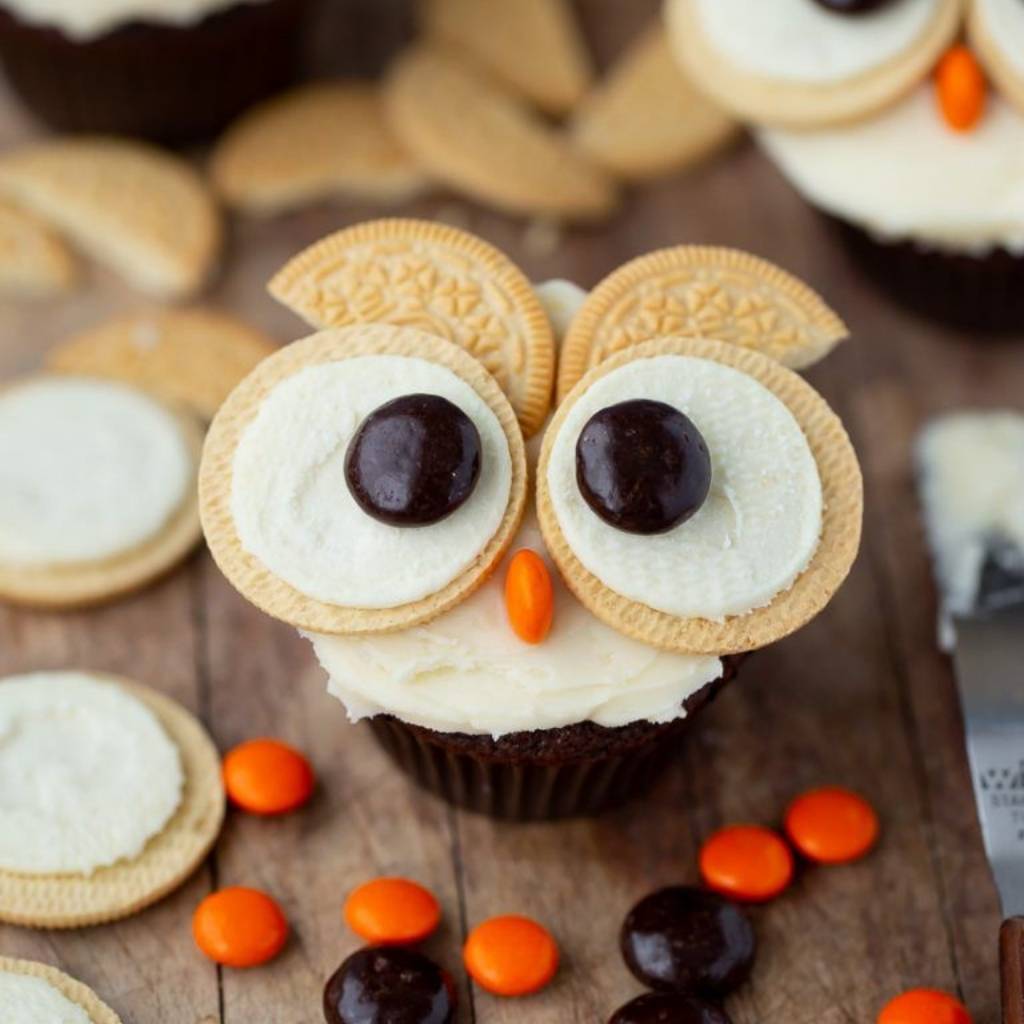 Image: Pinterest
Even if you're not a baking pro, this Oreo Owl Cupcake recipe is so easy that you can't go wrong. It's a recipe anyone can make, and it's so full of oozy goodness that these cupcakes are too cute to look away from!
Check out these cute oreo owl cupcake tips:
Use a package of Oreos to create an adorable owl on top of each one.

Use different colors for fun owls.

Decorate with candy, sprinkles, and frosting.
10. Rainbow and Unicorn Cupcake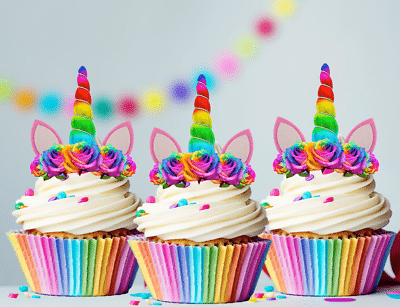 Image: Pinterest
If you have a rainbow or unicorn-themed baby shower, then you need to try doing these mini rainbow cupcakes. They are simple yet look very pretty. If you don't want to bake them, you can always order online and get the best baby shower cake in town.
Here are some helpful hints for making unicorn and rainbow cupcakes:
Make cupcakes to match the colors in the theme.

Sprinkle Gummy rings or toy rings in the cupcakes.

Use buttercream icing for the cake bites.

Use black tips for the wings.
Takeaway
These unique and yummy treats are always a massive hit at showers. And this baby shower cupcake idea has the added value of being clever and cute! They'll look adorable with party streamers and balloons around them and baby shower favor on the right side, either in baskets or wrapped in cellophane. Just be creative and have fun with these adorable treats! 
Go and visit Guy About Home for more of these baby shower ideas.
It's also possible that reading the following articles will engage and inform you in a number of different ways.