What, no grass? That's fine! With these fantastic ideas, you can have your side yard transformed into a natural-looking space.
Tired of mowing the grassy side yard in your home? Do you want to have a space that needs no to less weekly or monthly maintenance? If so, this blog will help you find side yard ideas without grass to try right away.
The grass is love! Grass could be relaxing when you step on it with bare feet in the morning. But it's difficult as a single person to run a mower once the grass grows up. So, we have some timeless design ideas for you to get rid of doing the tricky stuff.
Thank you for reading this post, don't forget to the best blogger Guy About Home who offers the best garden and home improvement tips! If you are a home decor and design fan, don't miss the tips on home ideas. If you are a home garden owner, then you might be interest in our complete guides to house plants!
Table of Contents
10 Side Yard Ideas Without Grass
Add Pots To Your Space

Design A Gravel Garden

Go For Few Raised Beds

Mulch To Enhance Looks

Fake Grass Can Work

Create Garden With Stones

Tough Arid-Resistant Planting

Slate Tiles With Tiny Gravel

Replace With Long Weeds

Build A Natural Pond
10 Side Yard Ideas Without Grass
Side yard in your home is the space you can't ignore to make it look elegant and refreshing. Like the rest of your home, it also needs your focus. We have come up with 10 best ideas you may want to try to make the side yard special for special ones. Let's get started:
1. Add Pots to Your Space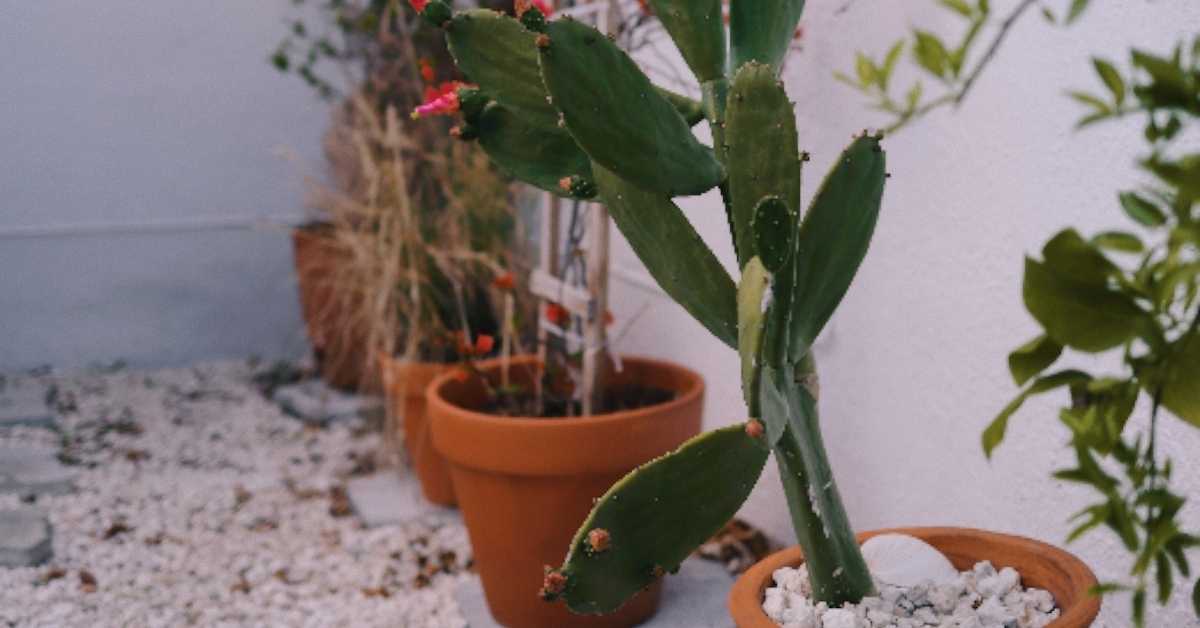 Image Source: Unsplash.com
Adding a few painted pots with beautiful plants or flowers can replace your grassy yard. This is our first design idea, and you won't lose the green look of your space. You can find many pots in variable sizes, shapes, and colors to pick from that align with the side yard finishing.
To do this, you need to be a little creative. Grouping pots, color matching, and staging on the ground or suspended from the wall can work perfectly. You're in luck and good to go if you know the human psychology behind sight and color perception.
2. Design a Gravel Garden
Image Source: Unsplash.com
The best and most modern option for your side yard is to replace grass with gravel. Designing a custom gravel garden with creativity can transform the space into something spectacular. A small investment in an arbor for entrance and planting weeds in gravel can do wonders.
As white gravel looks normal, using colored gravel is another idea for making your yard unique. You enjoy multiple benefits, even by creating a cheap gravel garden, if you follow the right steps. They're easy to install, do not require much maintenance, and absorb rainwater.
3. Go for Few Raised Beds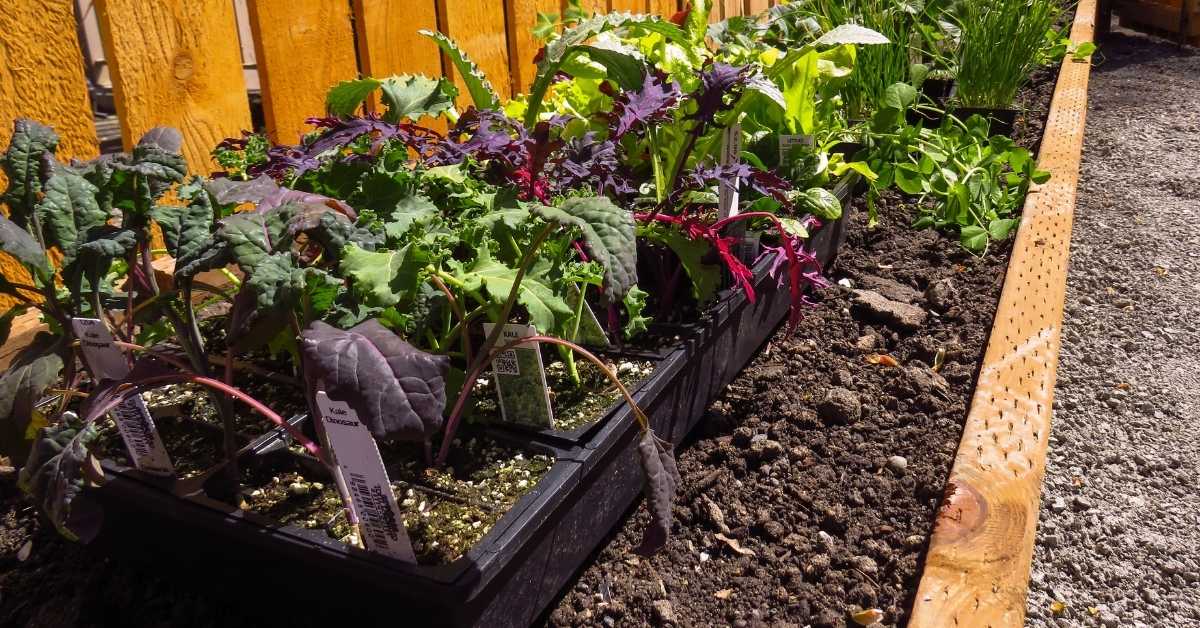 Image Source: Unsplash.com
A thin raised garden bed built near the wall with some green flora can replace the borders of your side yard's path. You can install or build rectangular beds covering the entire siding at the base of the wall. Instead of going for a single long bed, use multiple beds with herb varieties.
If you grow vegetables in your home garden or love to have some, raised garden beds are the way. They are among the most convenient ways homeowners, especially gardeners, love to have. One best thing is you can dispatch or move them anywhere when you want.
4. Mulch to Enhance Looks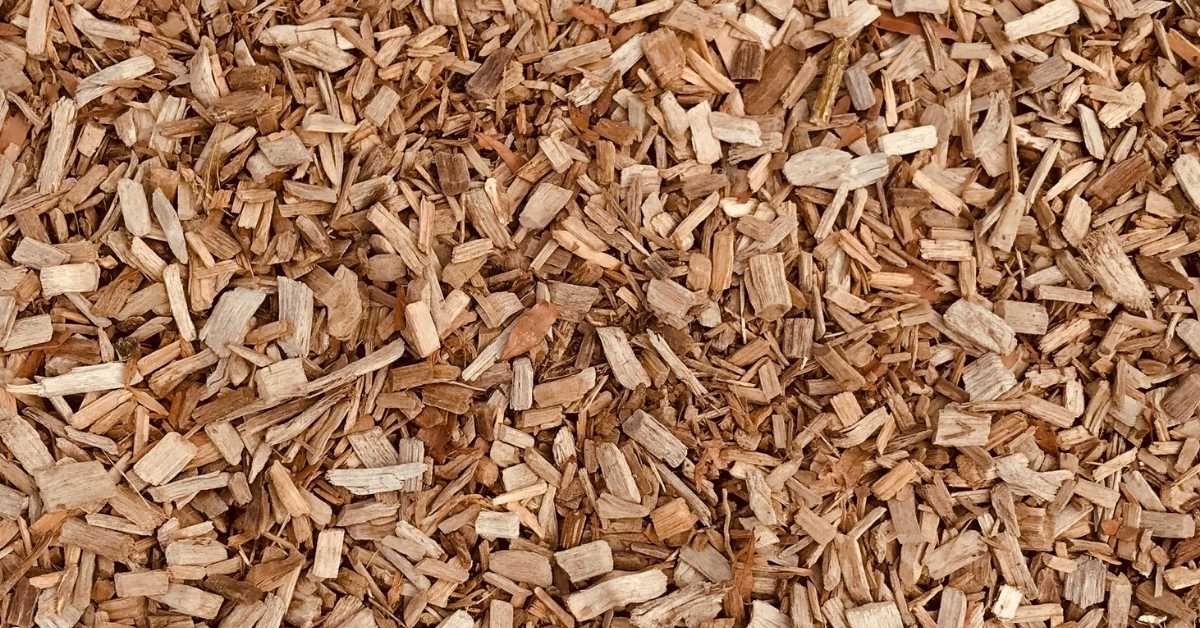 Image Source: Unsplash.com
The flooring of your side yard needs some fancy stuff, so when you walk over it, you get an exciting sensation. We're not talking about the smooth tiles, marble chips, or anything like that; it's mulch. You can replace grassy ground with cedar or cypress chips to give it a rustic look.
Before you lay the mulch, a simple tip is to put a cloth on the ground to prevent weed growth. If you own pets, don't add any extra items that could be harmful to them. Avoid using inorganic mulches; they are not fit for our pets or for us to walk over on or sit on.
5. Fake Grass Can Work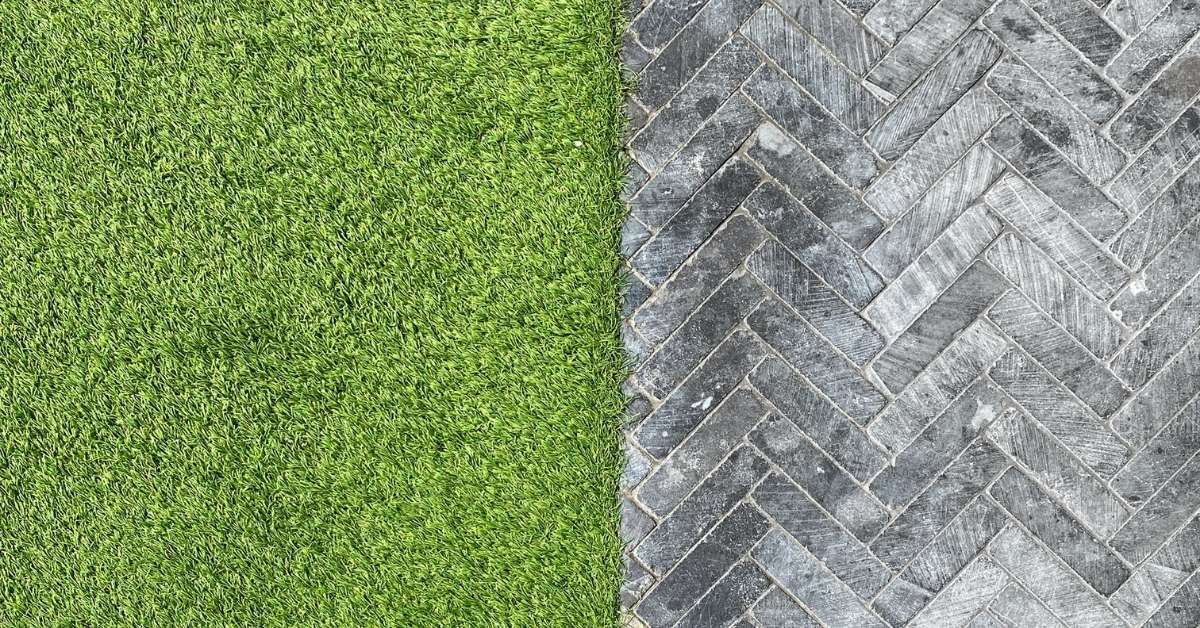 Image Source: Unsplash.com
Artificial turf offers a great alternative to grass, enjoying the greenery without caring for it. A narrow bed of fake green grass in your side yard improves its looks by many folds. You'll get a beautiful effect by adding pots and some alternately placed raised beds at the wall's base.
This eco-friendly turf in Kent is durable and needs no maintenance; you only have to clean it off after getting muddy. As you don't have to use a lot of water, insecticides, or any chemical agent, it's a cost-effective idea. It pairs with any side yard finishing, and we think you should get it.
6. Create Garden With Stones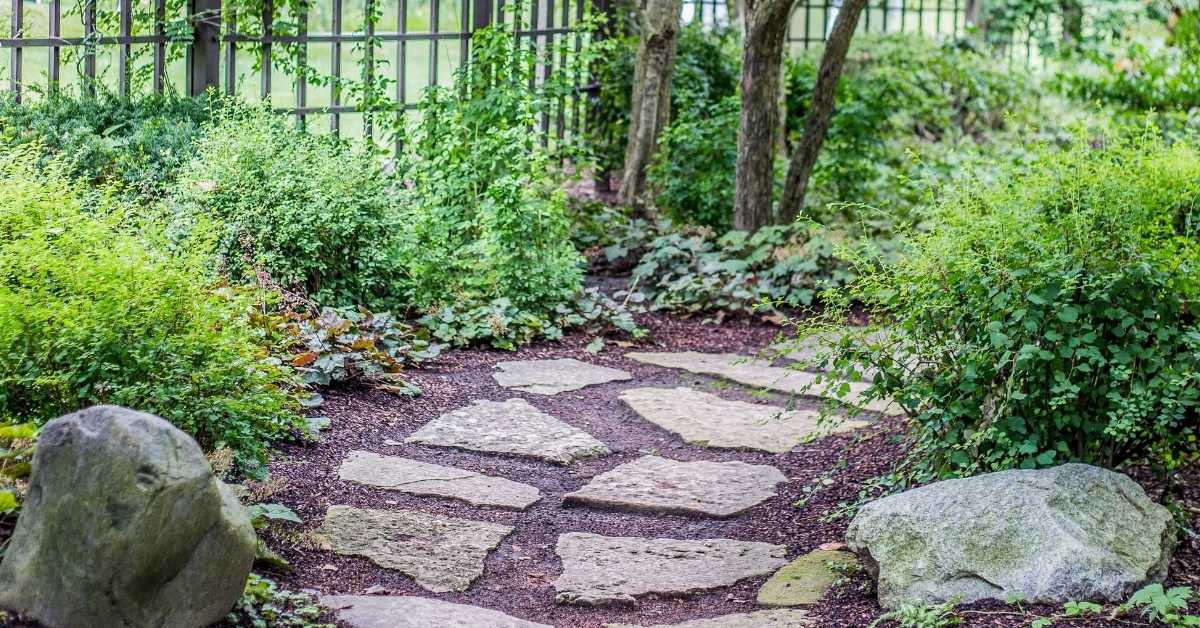 Image Source: Unsplash.com
A mini-garden with pebbles surrounded by small stones (slabs) gives your side yard an idyllic feel. You'll have to dig these stones almost half into the ground to remain in their place. You'll get a hiking-like vibe when you step on these half soil dug pieces.
You can customize the path by adding a few concrete slabs of different colors for a more attractive appearance. So, all this setup and stylish pots with seasonal flowers work like a charm. This is the most common design idea, and most homeowners try it for their space.
7. Tough Arid-Resistant Planting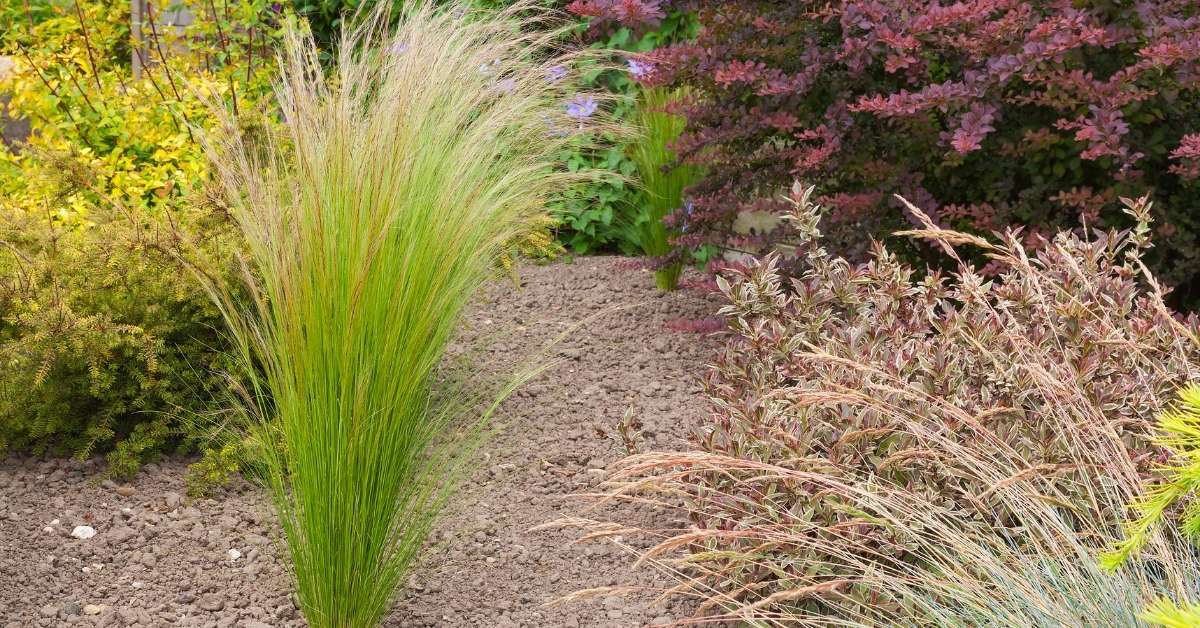 Image Source: Canva.com
What else can you have on the edges of your side yard aside from pots and raised beds? The answer is plants that can resist dryness and sustain in arid conditions. As the side yard is where we can't always manage water supply, planting arid-resistant plants can help.
There is no concern about lighting in the space as these plants can still grow. Having them in your side yard will give it a natural feel without much effort. Catmint, Agastache, and Lavender are some plants you can display on the borders.
8. Slate Tiles With Tiny Gravel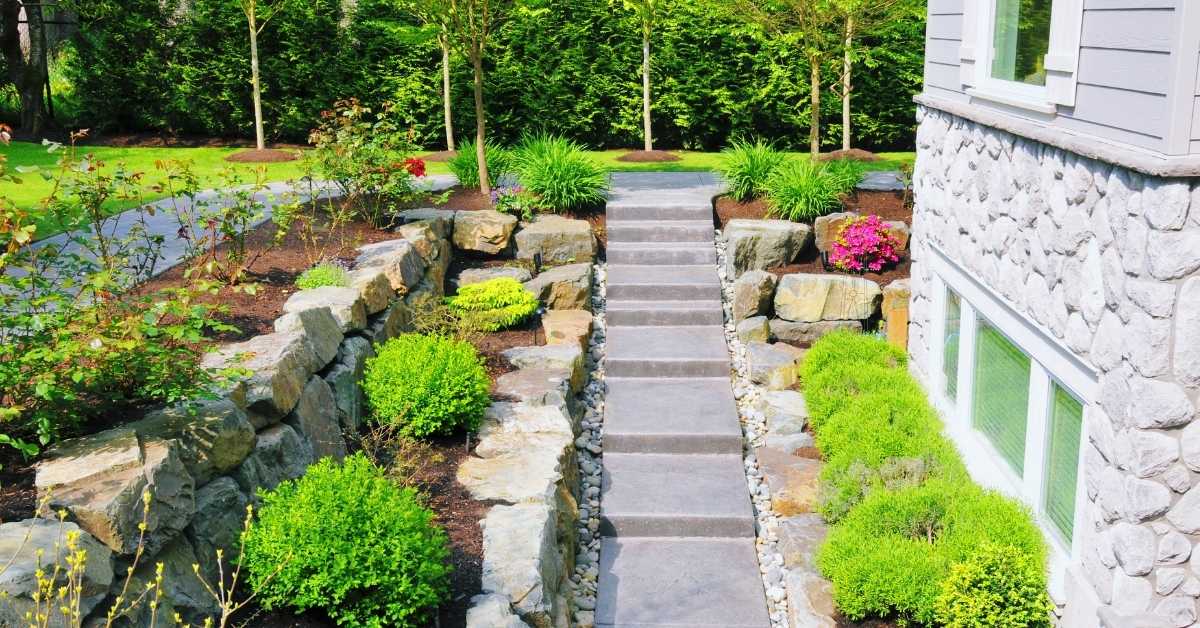 Image Source: Canva.com
You can go for slate tiles and tiny gravel for a cheap no-grass side yard design. This design gives your space a simple yet appealing look for the pebbles you put around the tiles. When putting on the ground with gravel, you can have multiple options; end to end or gravel on sides.
Slate tile flooring is beautiful and durable and can bear stress, saving your money. These tiles are resistant to scratches, so they are best for any living style. Unlike other flooring materials like stones, they can give more aesthetic looks to your side yard.
9. Replace With Long Weeds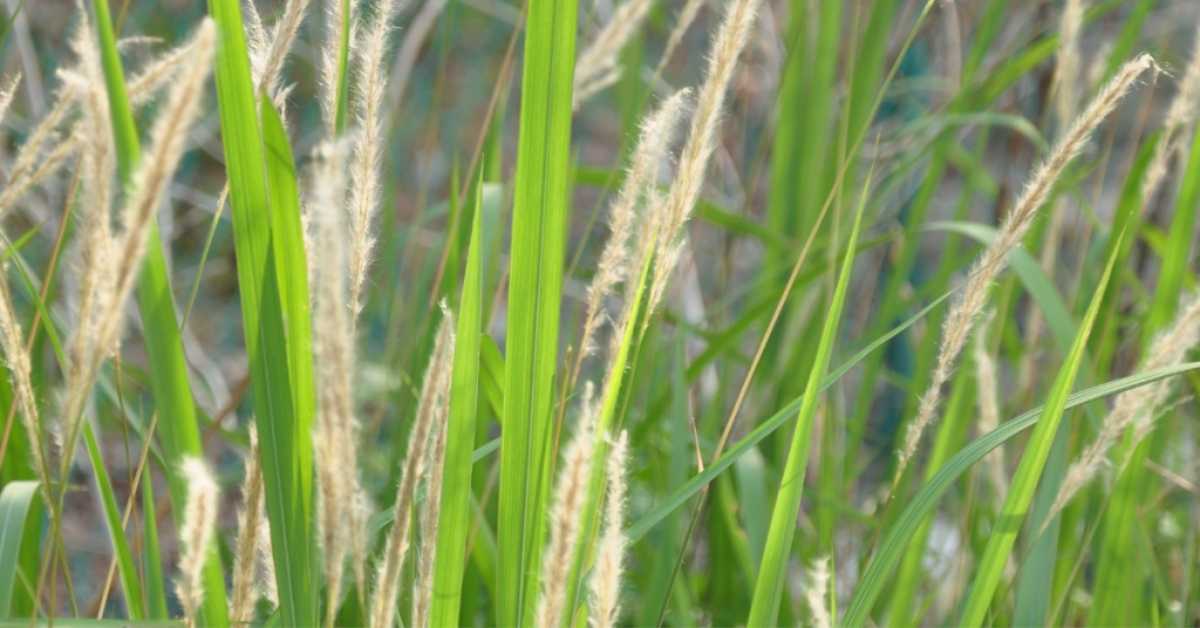 Image Source: Canva.com
When you have spent a life with grass, it isn't easy to take part entirely. Long weeds from different species having different colors are a great alternative in such a scenario. If you replace your grass with a few windy weeds, you'll require little maintenance by trimming once a year.
Nowadays, it's pretty easy to find many varieties of plants for your side yard. If you don't go to this space more often, you can fill up the entire border with these weeds. The plants you can look for include common and field ragweed, foxtail, and quackgrass.
10. Build a Natural Pond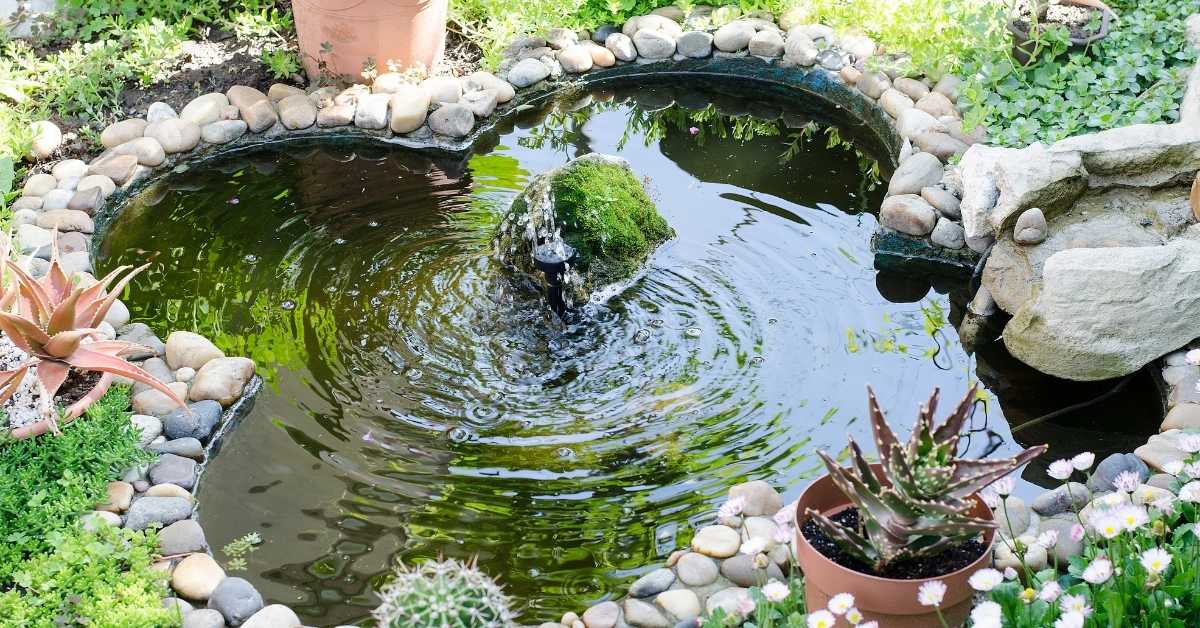 Image Source: Canva.com
You might have seen a small pond naturally present in the middle of the woods. Do you know you can build the same pond in your side yard that will look natural? A small pond in your space can serve as the centerpiece of your garden and attract you and your friends.
When building a pond, make sure that it's on one end of your yard. It'll leave extra space for other installations in the vicinity. Also, build a pond in a place with no direct sunlight most of the day. If properly maintained, you'll have a clean pond in the yard.
Conclusion
Okay, what else can you do to your side yard? Obviously, we are not out of ideas. But these are the best ones you can try. All these side yard ideas without grass are easy to get done, and once done, you can enjoy them for long.
Relax your eyes whenever you come out of your living room and walk through your side yard. Don't think of it as an extra space; you can enjoy a good lifestyle there. 
For more amazing ideas you can have, visit Guy About Home today or you can check the related blogs: