Celebrate the love that you have by completing your desired bedroom design at once!
It is no secret that most couple spend their time cuddling and making intimate memories in their bedroom. It is their comfort zone for they can genuinely express their love to one another. But, there is no denying as well that a cute and convenient room for couples has always been the best to hang out.
Thank you for reading this post, don't forget to the best blogger Guy About Home who offers the best garden and home improvement tips! If you are a home decor and design fan, don't miss the tips on home ideas. If you are a home garden owner, then you might be interest in our complete guides to house plants!
In this article, you will not only be mesmerized by the ideas that you are about to unleash. You will also notice that as you read on, your creative mind will play. Eventually, you will realize that it's time for you and your partner to step up and apply these ideas.
Table of Contents
Small Room Ideas for Couple

Couple Gaming Room Ideas

Couple Room Paint Ideas

Couple Room Color Ideas

Cute Couple Room Ideas

Couple Hotel Room Ideas

Young Couple Room Ideas
1. Small Room Ideas for Couple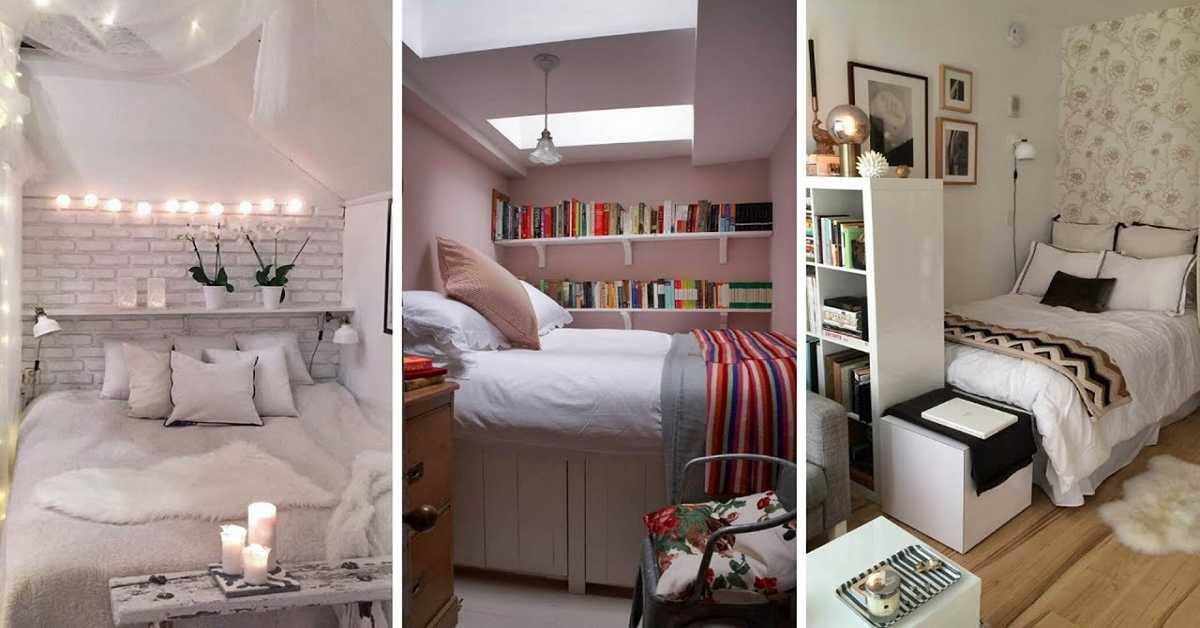 Image Source: Google
Cuddling with your loved one is better when your room is well-designed and organized based on your perspectives.
Cute and Cozy Bedroom:
Add lights and candles for a romantic ambiance
Pots of flowers; if you want to have a touch of nature
Wool blanket is ideal for cold weather
Book Lovers' Bedroom:
Install a shelf near your bed to avoid too much hassle in picking your desired book
Place your books on a shelf. A bedside table is suitable for lamps and other stuff.
You only need a single light where it can illuminate the entire room.
Pillows and mattresses should match the wall paint. Go for a white with a pink blush for a more flirty look.
Blankets can be in contrast.
Minimalists' Bedroom:
Room Colors: White, black, and gold for a modern and simple motif
Install a mini cabinet for your stuff, check this bedroom cabinet design guide if you have no idea about bedroom cabinet design.
To avoid plainness, add paintings and portraits.
2. Couple Gaming Room Ideas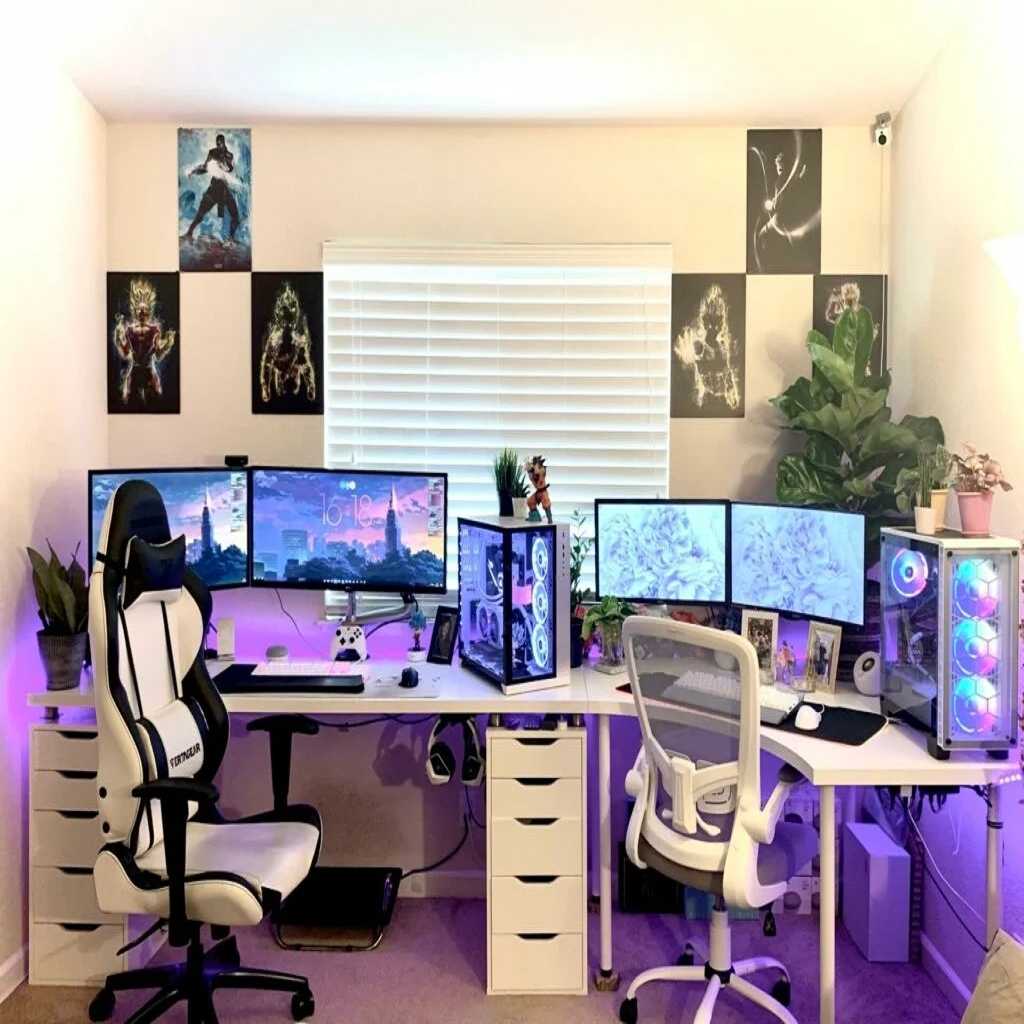 Image Source: Displate Blog
You do not have to be a gamer just to join your boyfriend in playing video games. Your presence and your being his game partner are already enough. But if you desire quality time with your man, try joining him in his game adventure. Or maybe, have your gaming room design.
You may want to install game character drawings and portraits to power up the gaming impression.
It is not required to doodle up or draw some graffiti on your wall, a plain white wall is enough.
Purchase a semi-round L-table for your computer and its accessories.
Choose your desired gaming chairs and ensure their colors match the overall room design.
For more gaming and bedroom ideas, you can just check this out and see for yourself.
3. Couple Room Paint Ideas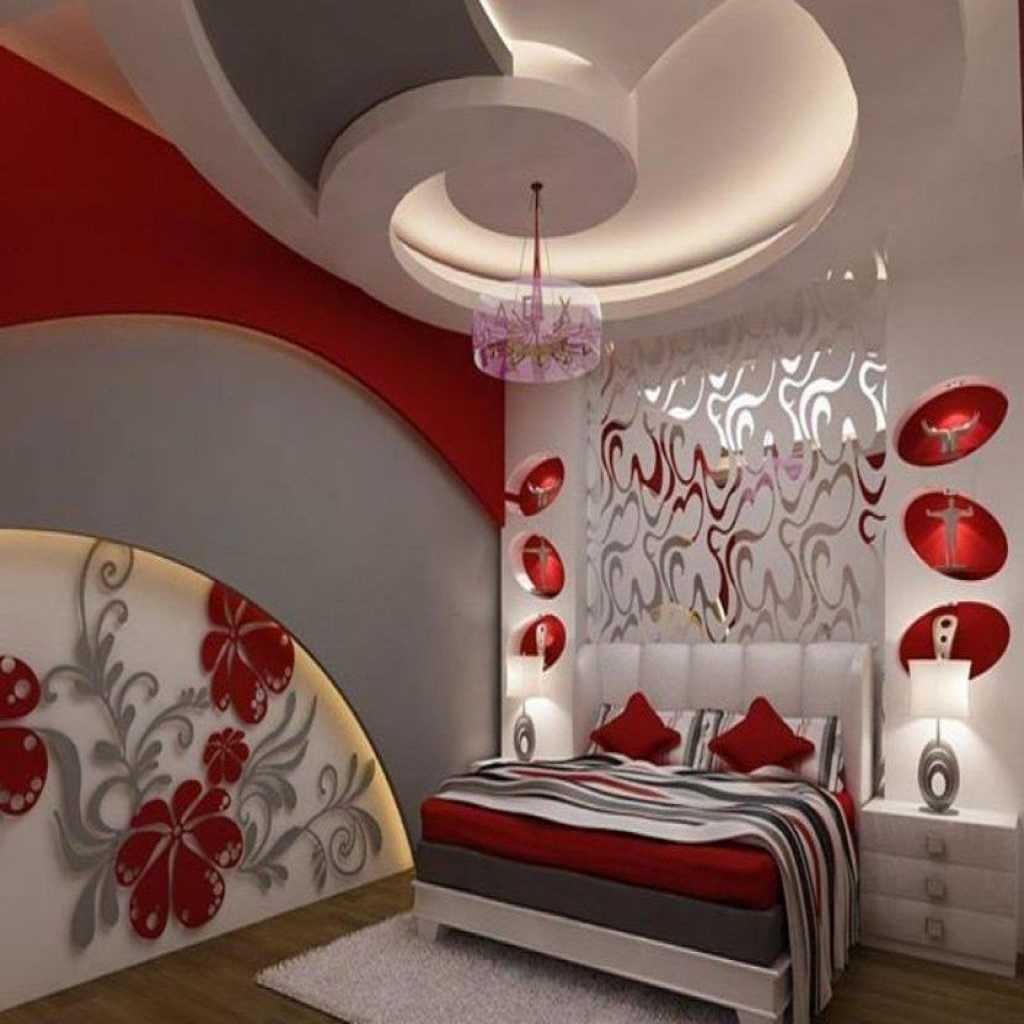 Image Source: The Architecture Designs
Red is familiar to couples, especially if they desire to put up a romantic ambiance.
To add more elements and anything to keep your room vibrant:
You can also ask your interior designer to put a symmetry and a little volume in the room
Try sculpting a flower design or anything that makes your heart tumbles when you see it.
Chandeliers with a somewhat dim and warm color to project a combination of luxury and intimacy are also an excellent choice. Lampshades should also go with it.
Do not overdo the overall design and colors. Just keep it balanced and avoid too much power for an eye-pleasing room surrounding.
4. Couple Room Color Ideas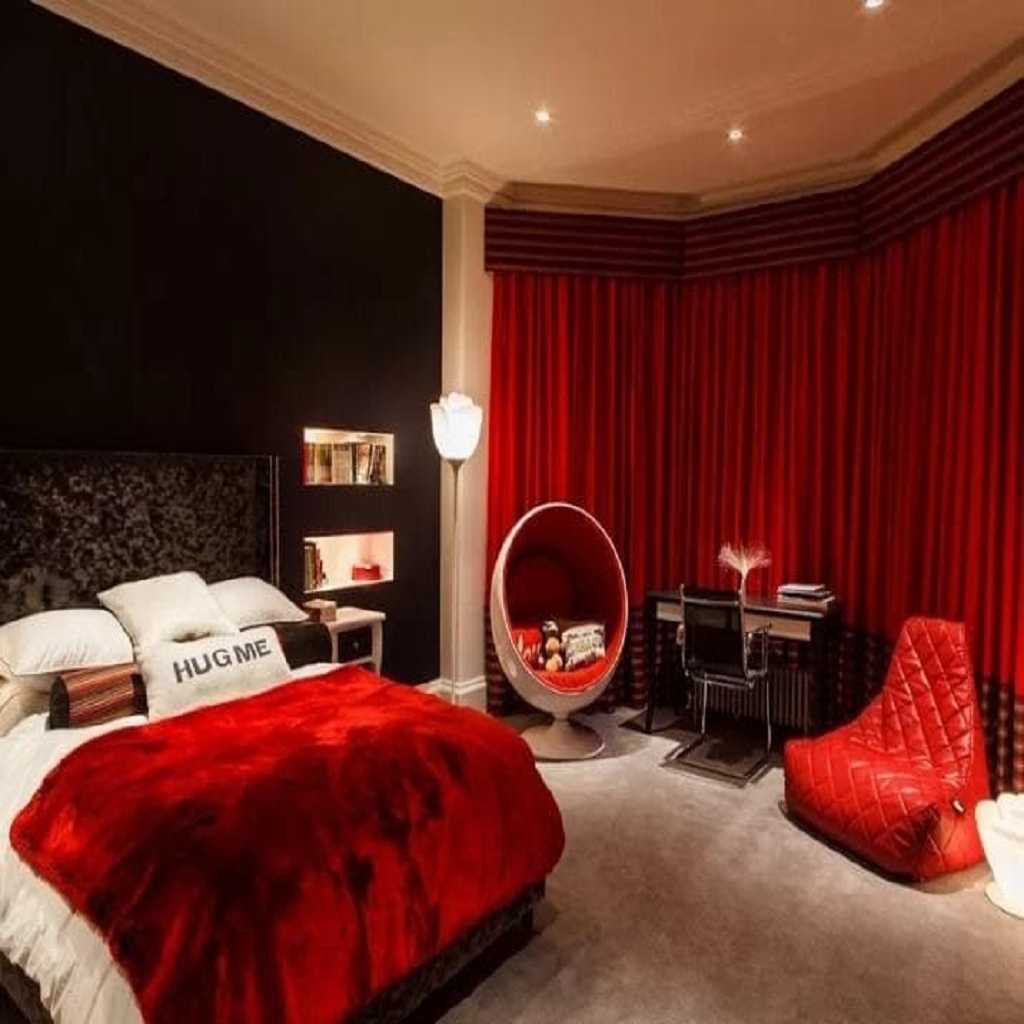 Image Source: Farm Food Family
Moving in with your loved one means that you also have to decide what room color you should have. If you are struggling with what room color ideas you should put up despite being together for such long years, this is the right article for you.
Things to consider in a traditional yet powerful bedroom design:
Chairs should be comfy and shaped as if you own the room.
For the overall design, go for white, cream, red, and black. Anything that turns you on.
Pillow designs should be in different sizes and can be statement pillows for a more interactive yet romantic mood.
Finally, the curtains, the largest element, should be red, which shows that love reigns everything.
Lights should be warm and can be adjusted depending on the couple's moods.
5. Cute Couple Room Ideas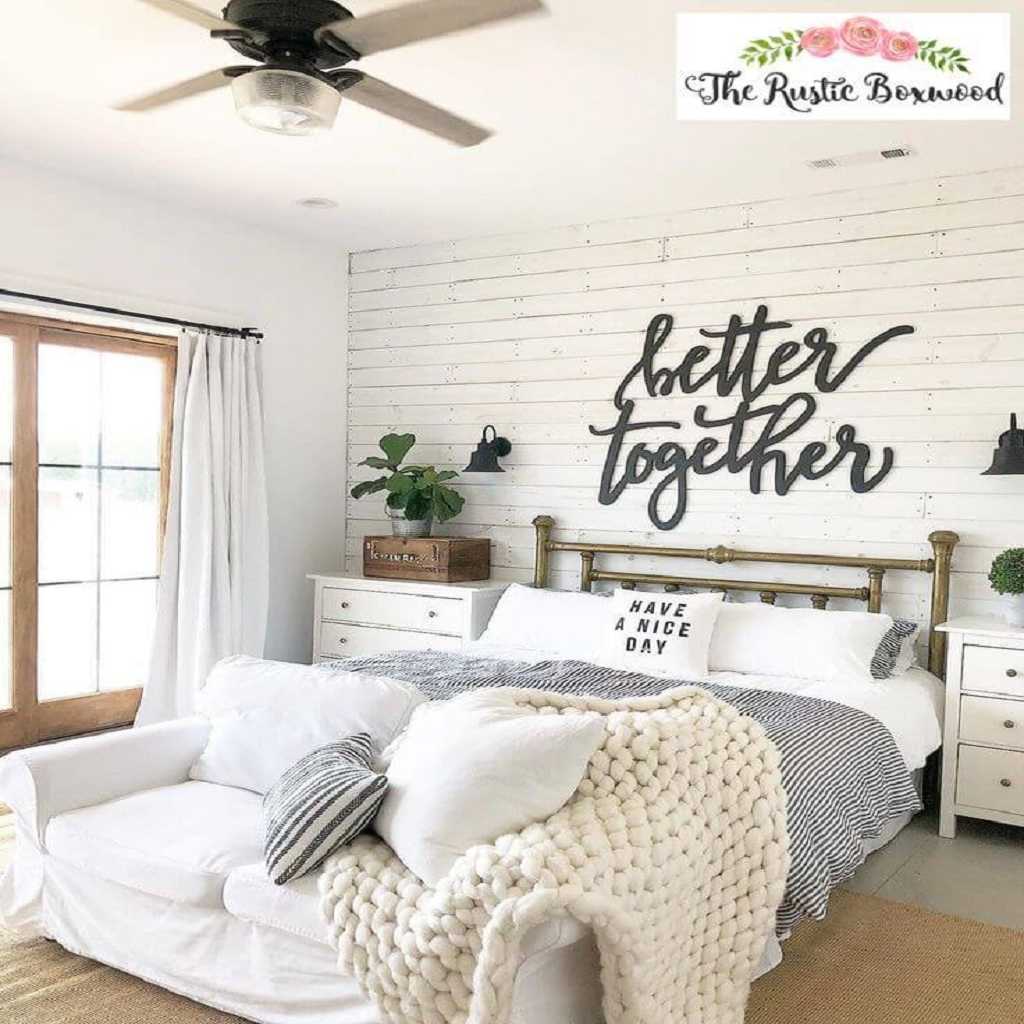 Image Source: Home BNC
Open frame beds are perfect for those couples who want to enjoy a rustic ambiance. Traditional people often go with this bed while having a statement pillow.
To add more feelings and expressions,
Instead of acquiring paintings or portraits, you can simply add romantic and meaningful lettering above your headboard.
To complete the package deal and if you are still a beginner designer,
Try simple colors such as black, brown, and white. Over time, you can go for your favorite colors.
Also, try putting on a two-seat sofa so you can cuddle anytime, especially during cold weather.
The ceiling fan is also a good option but tries to match it with the rustic theme.
Put some plants on the bedside tables for a fresher and unique ambiance.
For more cute couple bedroom ideas, you can head to the link attached.
6. Couple Hotel Room Ideas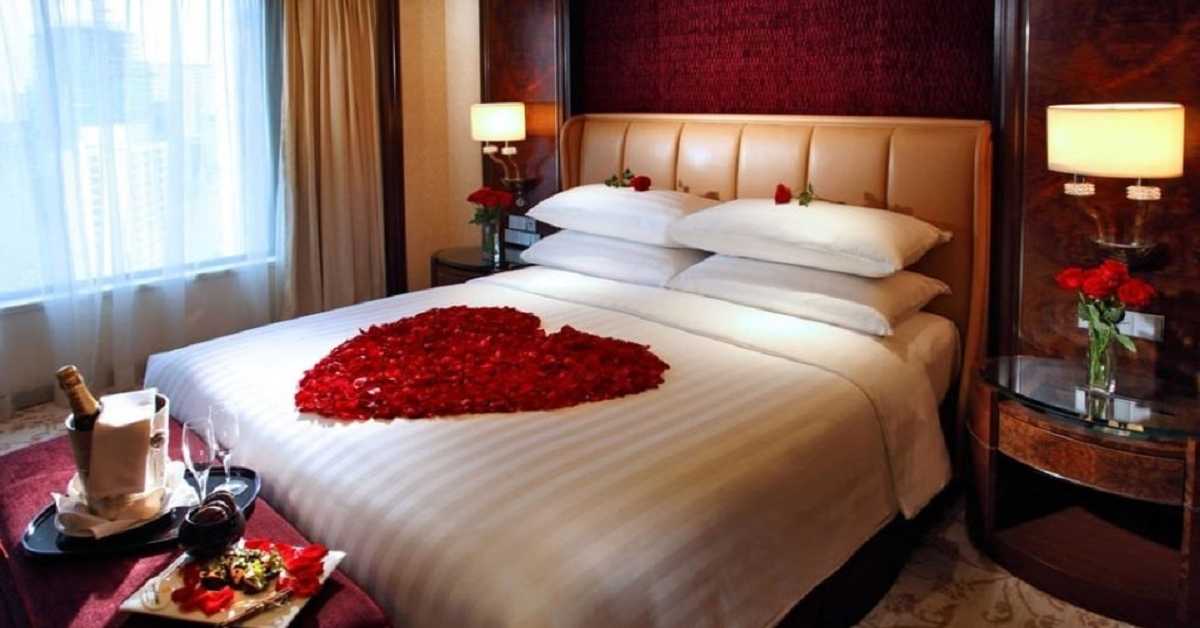 Image Source: Ran Play
Hotel rooms are perfect for surprises. You do not need to think that much because the hotel itself provides a luxurious and modern style for you. Make your getaway a memorable one by incorporating these ideas.
Choose a room for two where curtains match the bed colors. The usual bed color comes in cream, white and dark brown.
Ask the hotel personnel to deliver a table of your favorite food and champagne.
Design a heart using rose petals or splatter them in the room to avoid awkward spaces.
Lights should be warm and somewhat dimmed for a romantic ambiance.
In this way, you can have your privacy and create a moment you will never forget.
7. Young Couple Room Ideas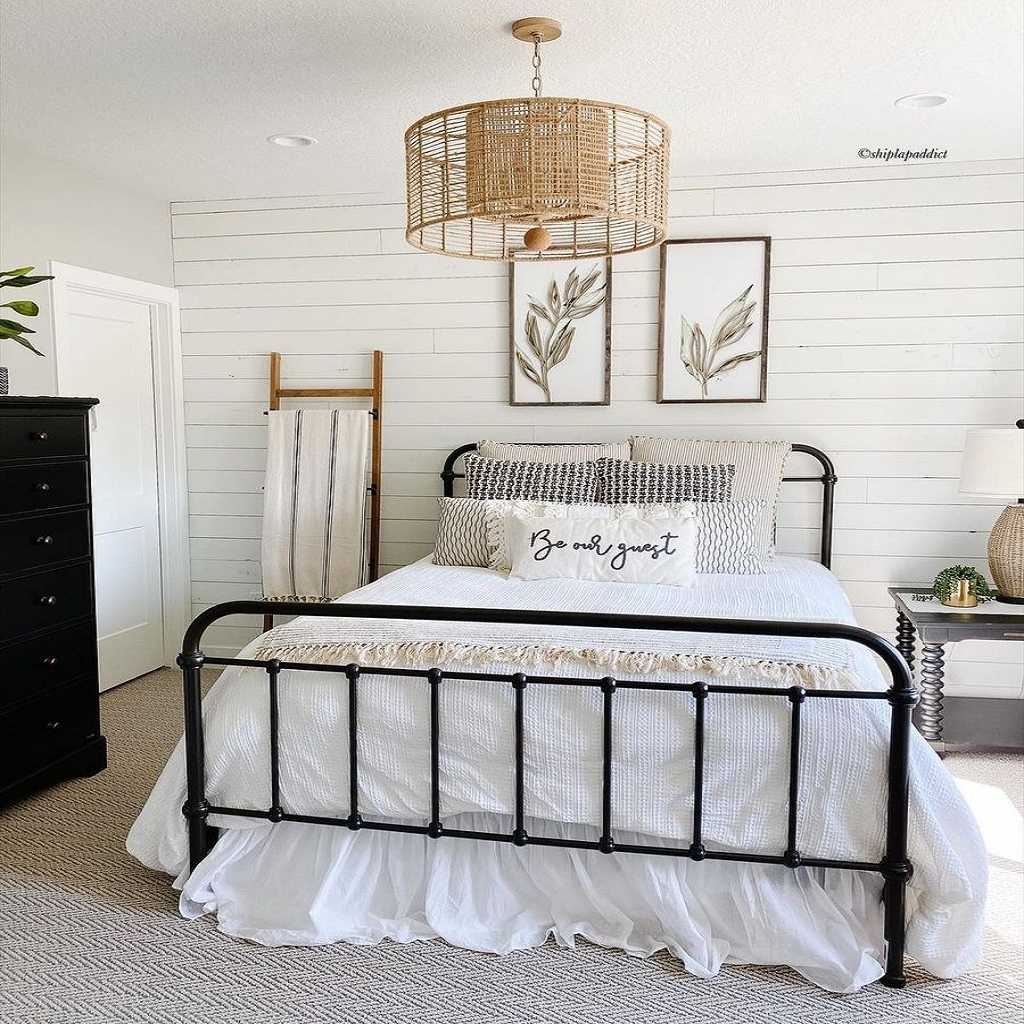 Image Source: Roujgar Ahr Nirman
Being young does not correspond to age. Being a young couple either means that you just moved in together or got married. The love between you two is just the beginning but you are eager to start your life together.
It can be hard at first, but you can start by decorating your bedroom:
If you are still low on budget, go for an open-frame bedroom. 

Acquire a comfy and soft mattress. 

Prices range depending on the color, so you might as well want to start from plain white and black. 

Go for a rustic and

rattan

chandelier, cloth racks, and lampshade. 

Add plant paintings and indoor plants for a refreshing sensation.

Lastly, you can add a statement pillow to eliminate the dullness of the room.  

Carpet's color should match the overall design and theme.
Conclusion
There are multiple ways to apply the couple room decor ideas that was presented above. All you have to do is save enough money, creativity, motivation, and the imagery that you have in your mind.
Always follow your heart because at the end of the day, it is you and your loved one who will take a slumber in that tiny yet filled with love area. Just remember to not push yourself. Do not overthink about the design because once you are in love, the designs and creativity will naturally flow in you.
But since it can be most of the time difficult to find a way to express that creativity, you can visit Guy About Home now!