Whether one is looking to revamp their tired old living room decor or just wanting to redecorate out of boredom, choosing a new style can be perplexing. Mainly if you just moved into a new home, deciding how to design the living room decor can be a challenge.
One can certainly use the same furniture and just shuffle it around the room and just add new decorations or a different coffee table to change things up. Adding modern wall art would make things look fresh as well. Of course you can go all out and purchase brand new furniture for an entirely new look, but ideally, we want to achieve that brand new look conservatively.
Thank you for reading this post, don't forget to the best blogger Guy About Home who offers the best garden and home improvement tips! If you are a home decor and design fan, don't miss the tips on home ideas. If you are a home garden owner, then you might be interest in our complete guides to house plants!
Here we are going to discuss DIY options for impressive living room decor. As shine as decorating ideas for small living room, these innovative designs are sure to make any living room into a stylish hub where you can receive guests anytime. Minor –  intermediate wood crafting skills required.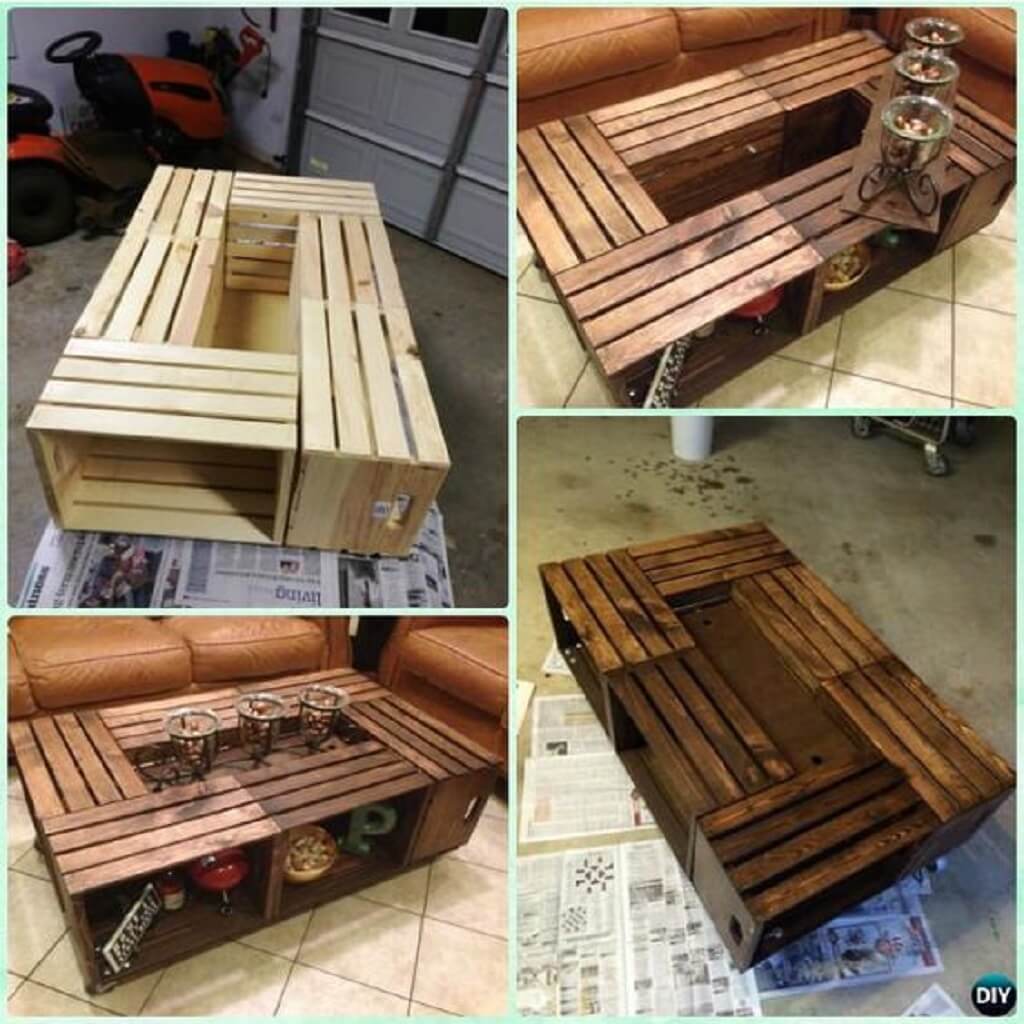 Source: Pinterest
Crate Table
Repurpose wooden crates or make your own to create a coffee table with ample storage. There are several designs of this to choose from for this project. It looks simple enough to do, just follow the instructions on the link provided.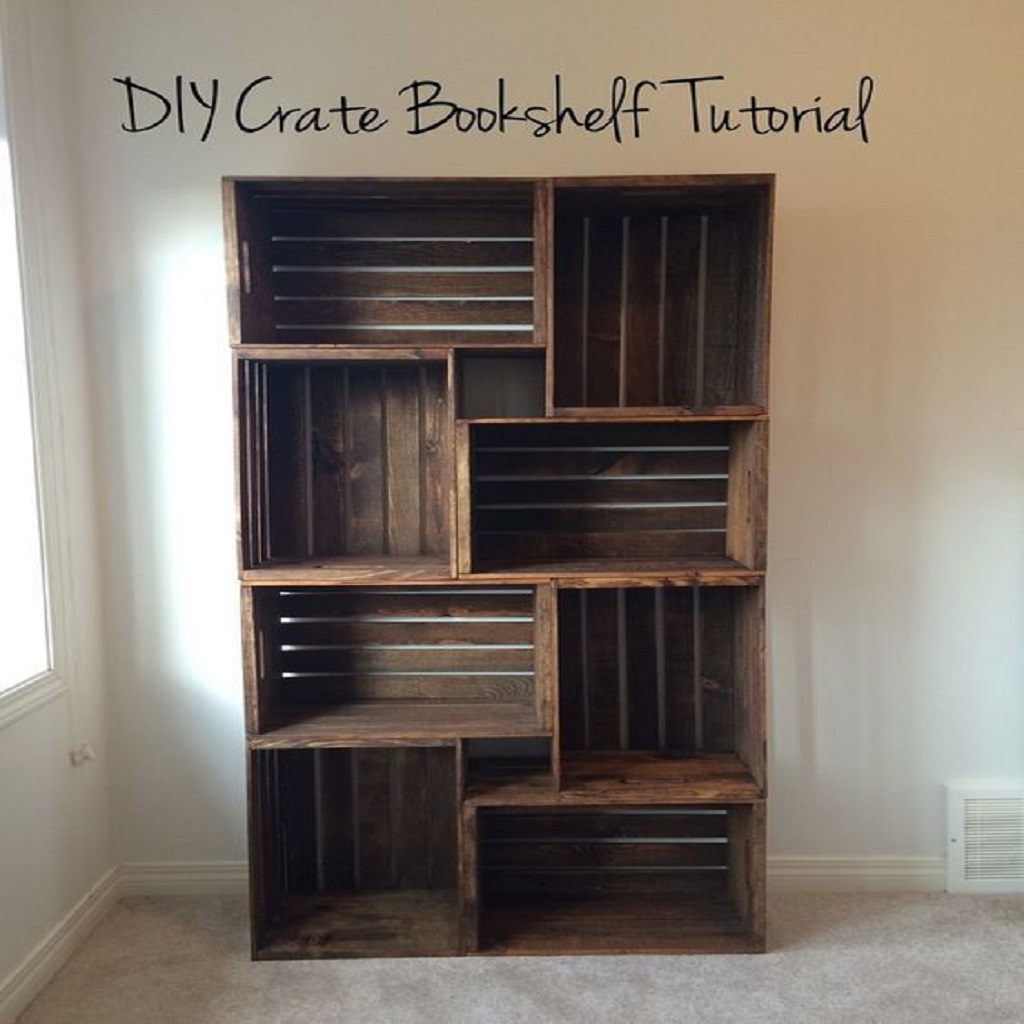 Source: Pinterest
Crate Bookshelf
If you liked that idea of the crate table, then this DIY crate bookshelf should appeal to you too.
A rustic addition to an empty living room wall, great place to put decorations or yes, even books.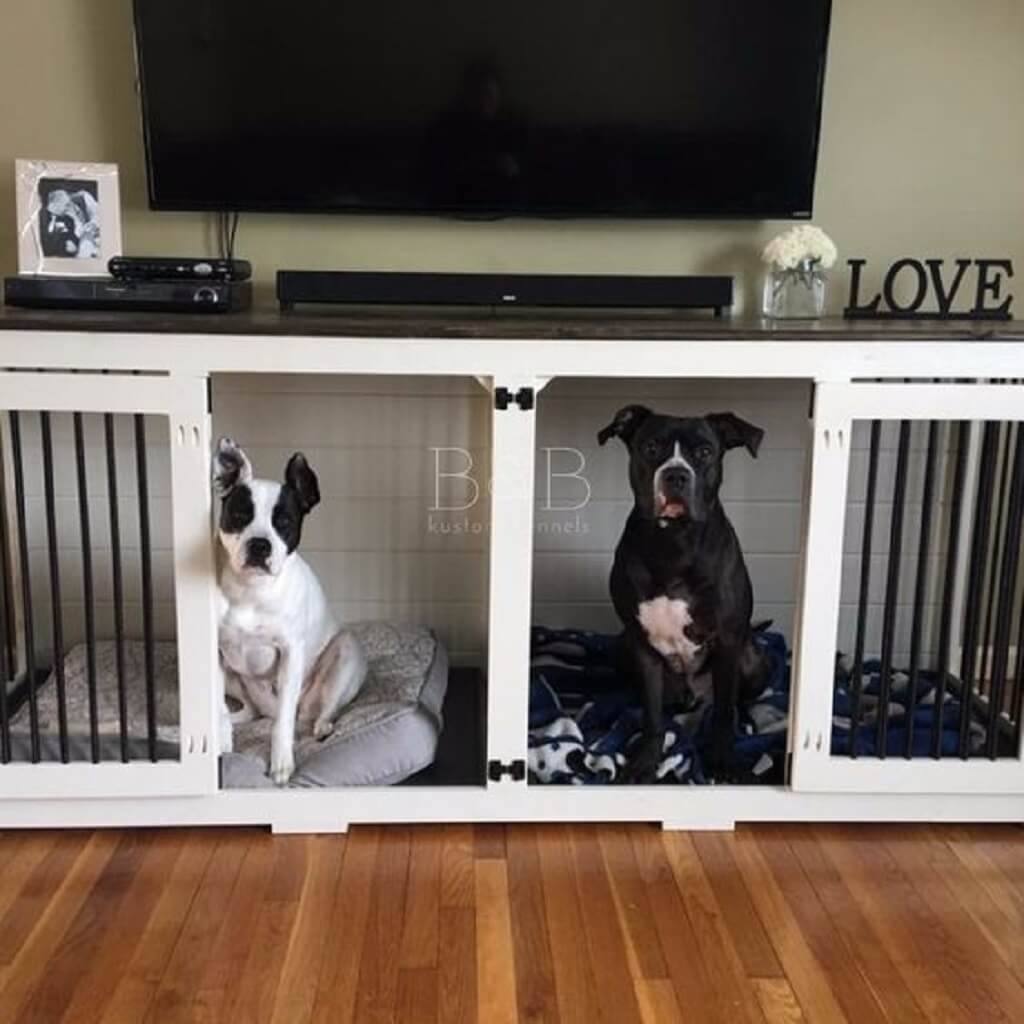 Source: Pinterest
Dog kennel/TV Stand
For the dog lovers out there, this might be for you. You would need to know your way around the woodshop to build your own, but you can just choose and purchase your very own.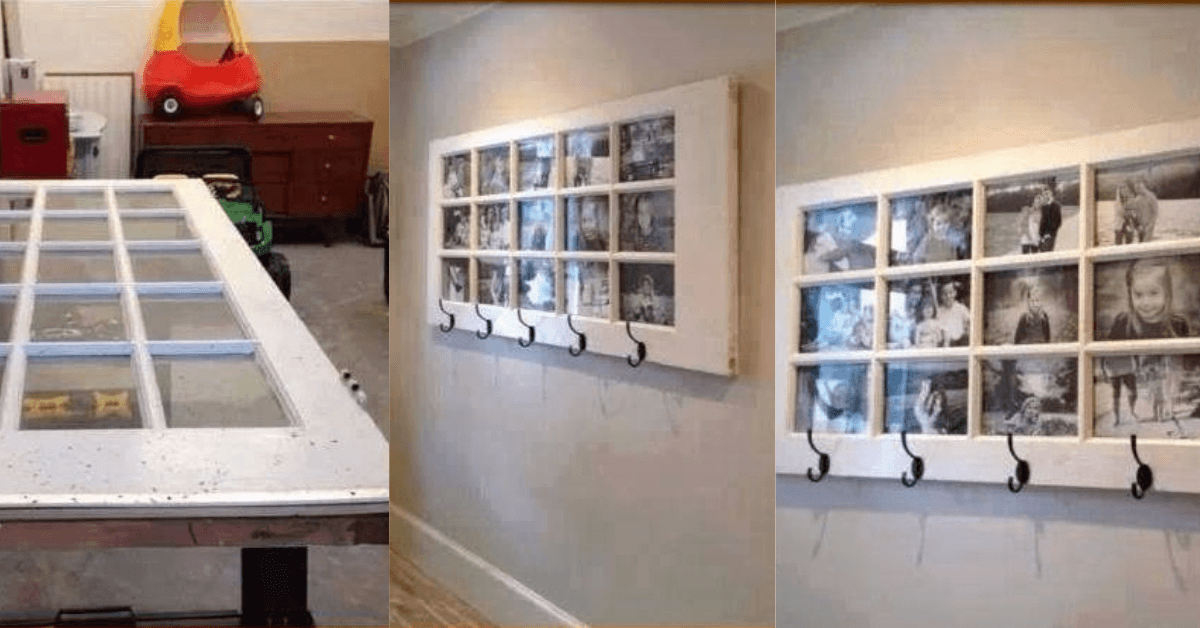 Source: canva
Life Story & Coat Hanger
This is one of the most creative ways to reuse a piece of a discarded old door. Instead of throwing it out it has been repurposed to be important highlight photographs of the family. If you don't have an old door, try using an old window, that could work too.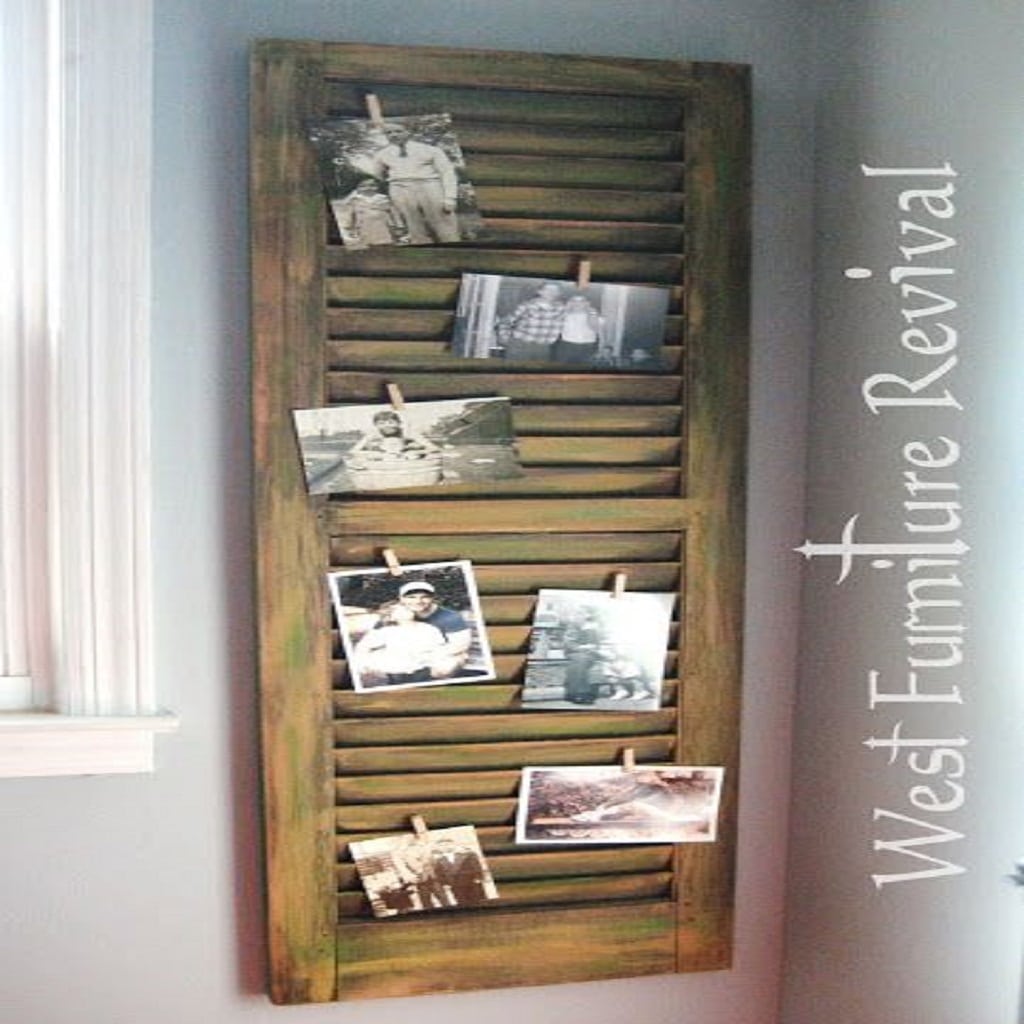 Source: Pinterest
Picture wall
This old window shutter was repurposed to become a piece of wall art. Just clean, repaint, refinish and hang on your wall. Excellent as dining room wall art, looks very artistic and is a great place to hang your recent photographs which should be a staple in your living room decor.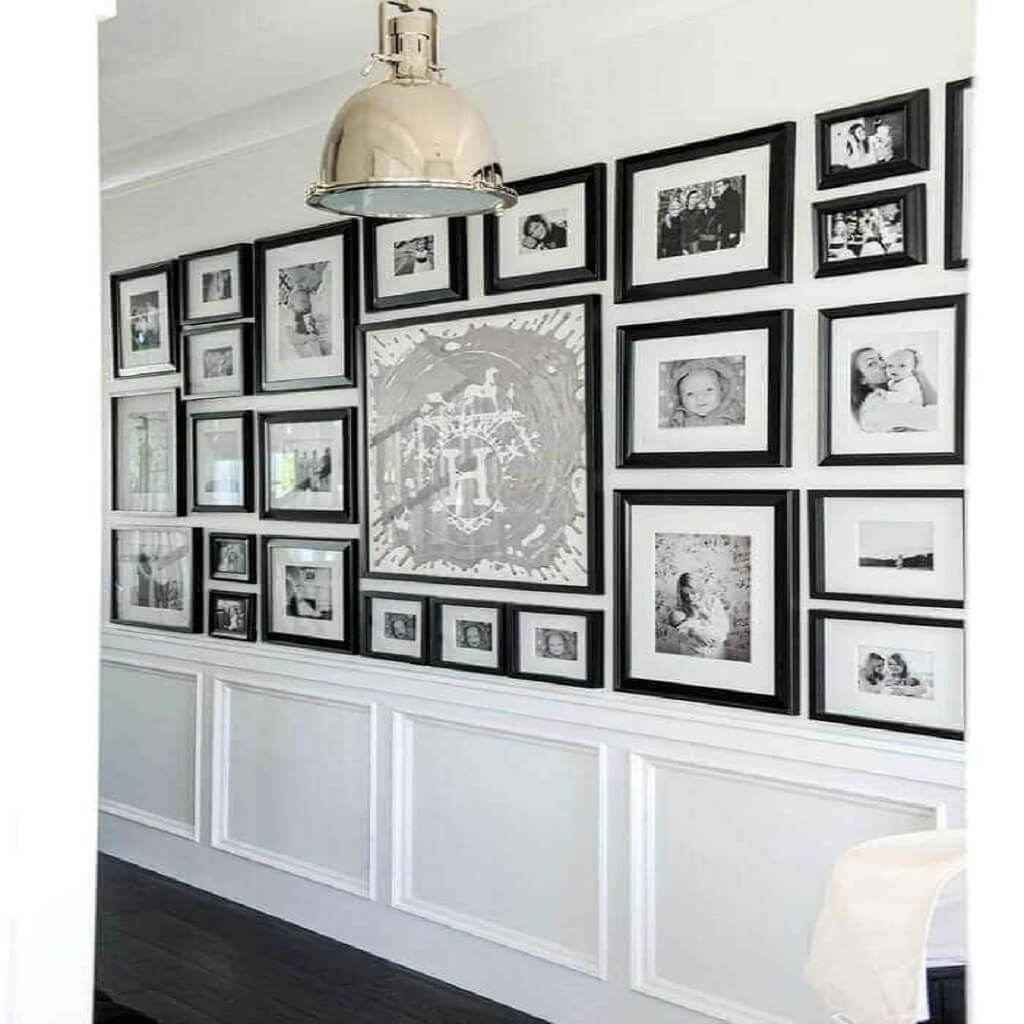 Source: Canva
Shutter rack
Another excellent way to repurpose old shutters, this was repainted and hanged on the wall to work as a magazine or book rack. Looks fabulous and works great to mark where you left off, you don't even need a bookmark anymore.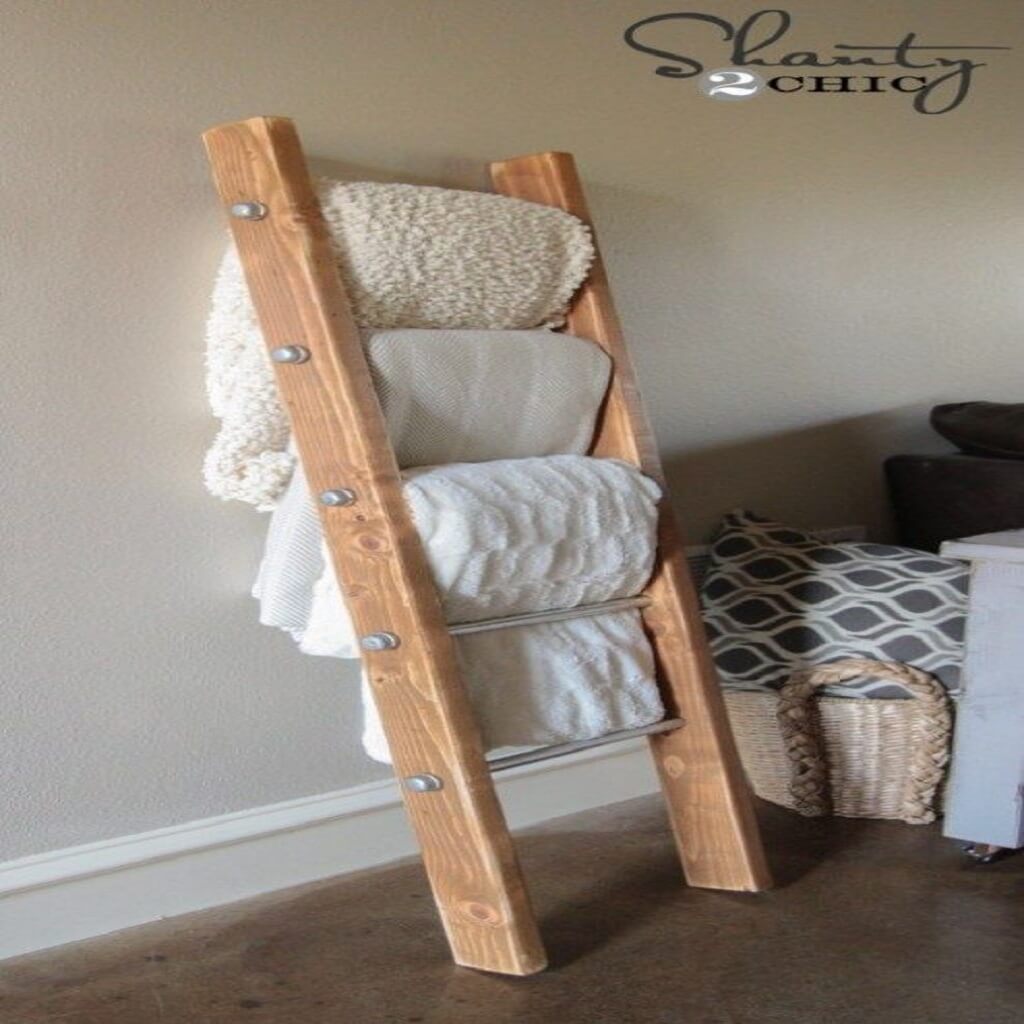 Source: Pinterest
Ladder blanket rack
If you have an old broken ladder in the garage or a short one which you have since replaced, then it is a must that you do this little DIY project. Fully functional and perfect to display beside the sofa. Feeling cold while watching your favourite show? Reach for a blanket and get cosy in no time.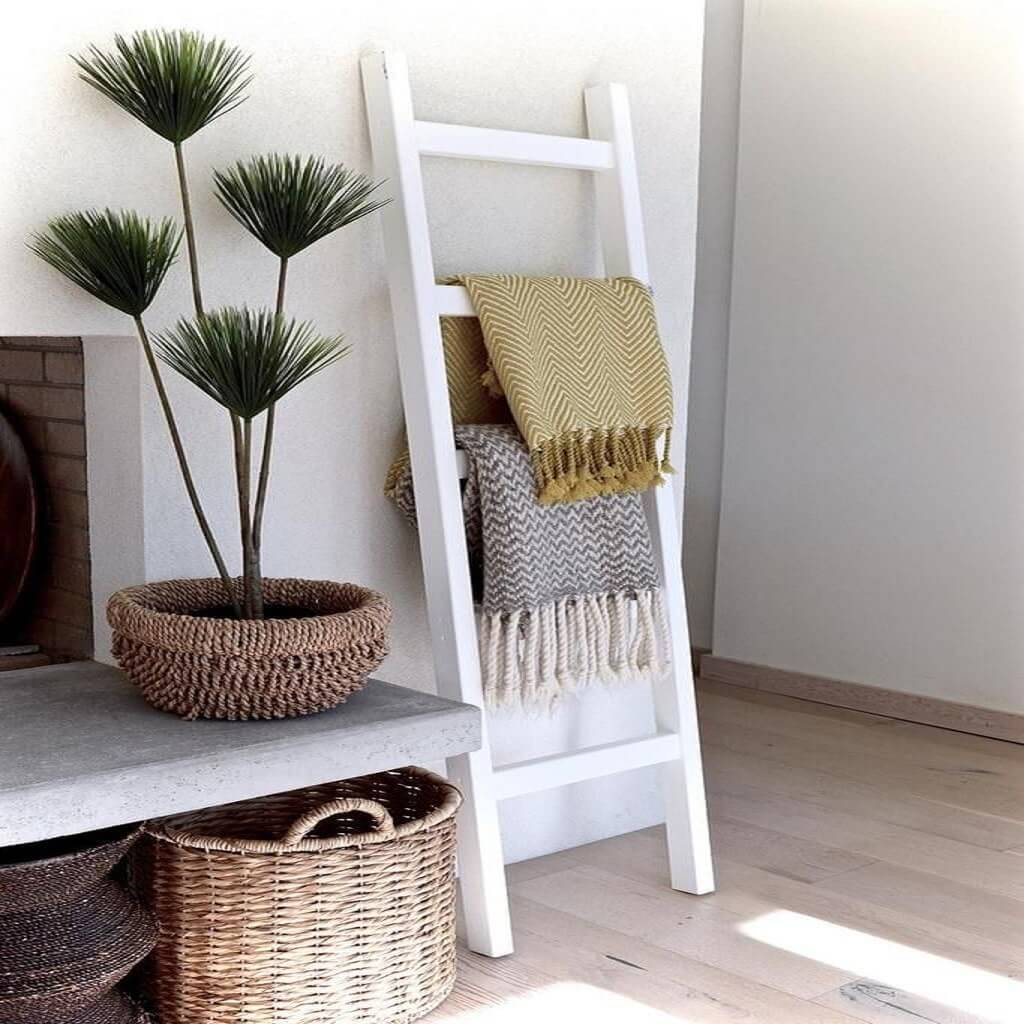 Source: Pinterest
Wall ladder Photo rack
This is another marvellous way to make use of an old ladder. This type of design emanates such a cool rustic vibe that it would match your wood furniture.
When your guests walk in the living room, they will immediately notice all the cute family photos displayed on each step and compliment you for your creativity in DIY with your living room decor.
Source: Pinterest
Sofa table
This type of furniture, which occupies minimal space is a welcome addition to any living room. Positioned behind the couch, this will provide extra table space for when you need to lay anything down out of your way.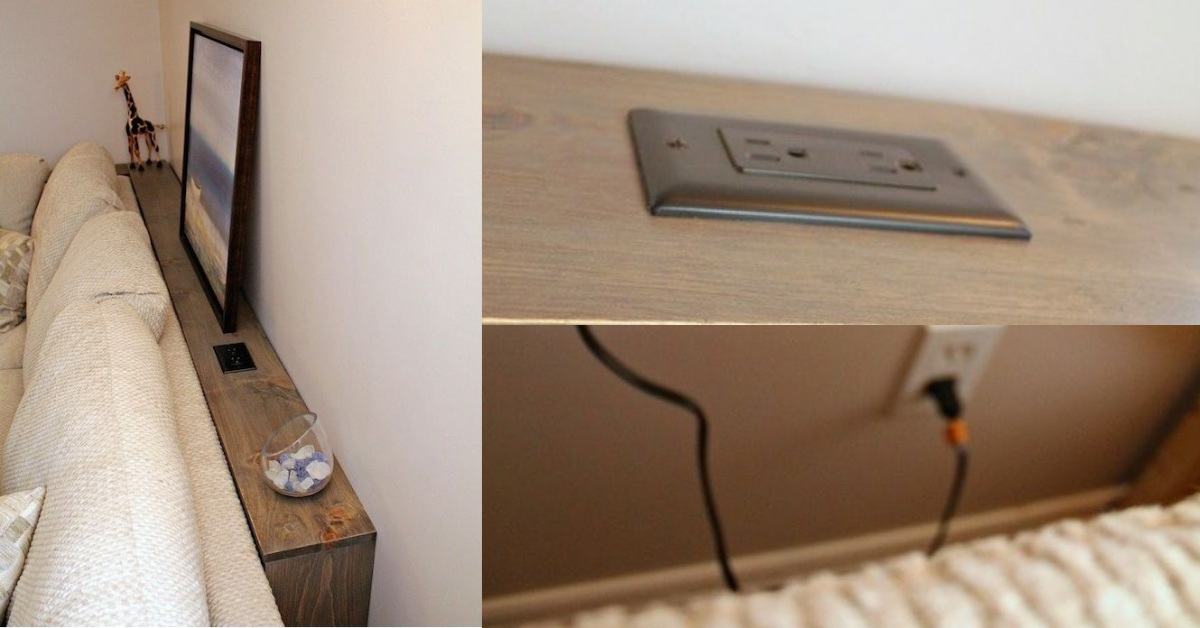 Source: Canva
Sofa table v2.0
This particular design has an electric socket installed inside the table itself making charging your devices a breeze; you no longer need to stretch your charger from the wall socket to where you can reach it.
Perfect for when your phone needs a charge, and you are watching some TV. You can quickly grab anything placed on the table while being out of the way at the same time.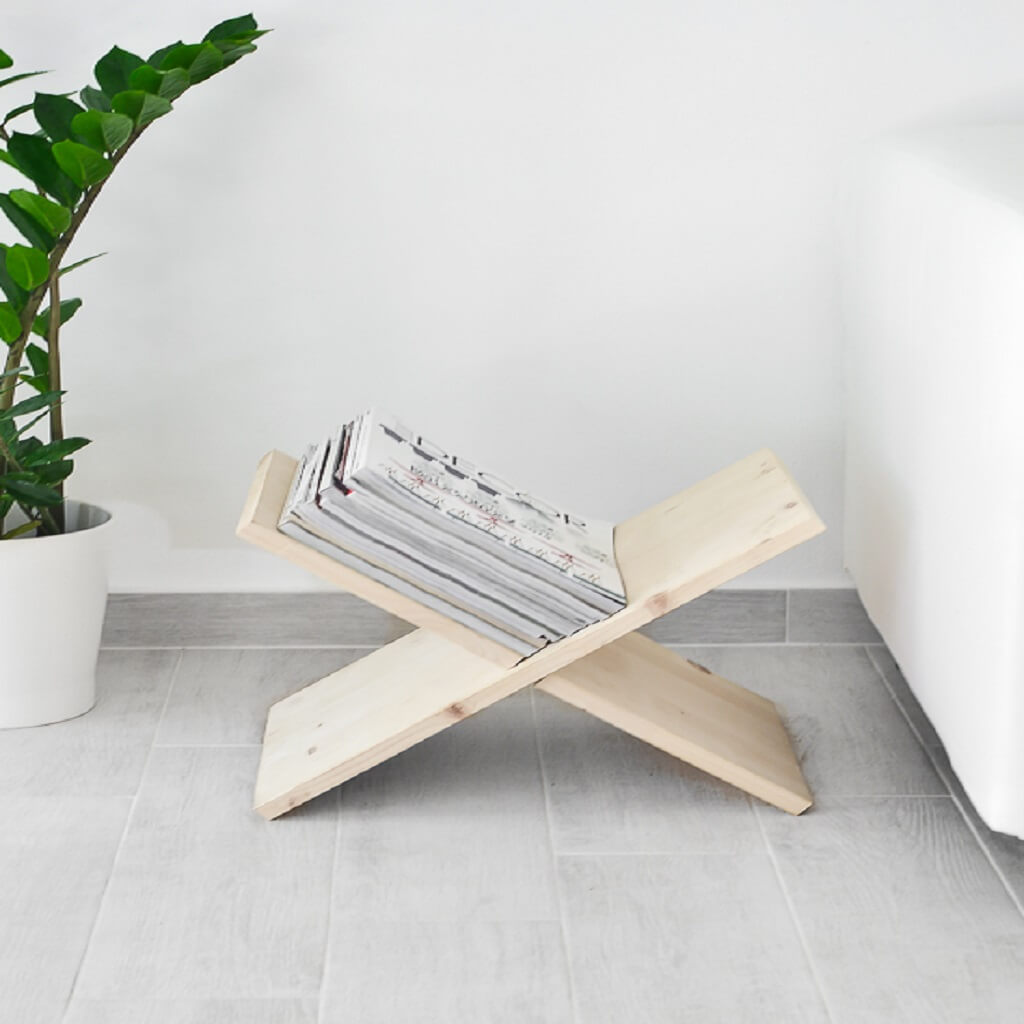 Source: Pinterest
X Shaped Magazine rack
Looks quite easy to build. The result brings an artistic air to the room and is the epitome of DIY living room decor. If someone in your household is skilful enough to make measurements and use a saw, then this DIY project is for you.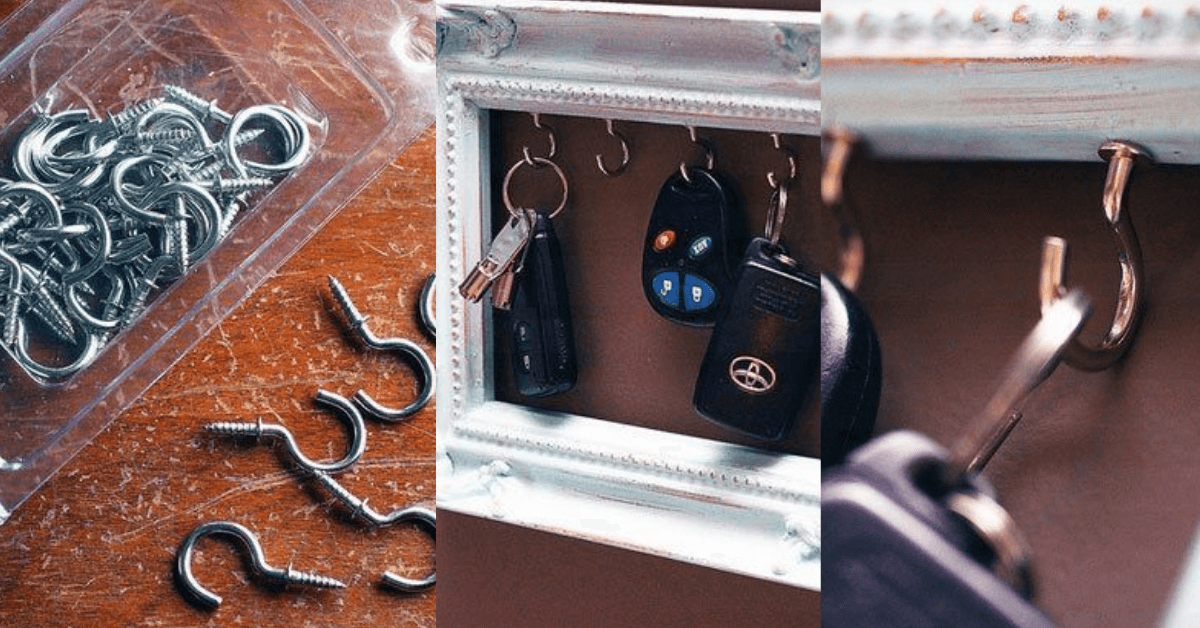 Source: Canva
Frame key holder:
This innovative design to keep your essential keys visible at all times is essential in any home. Extremely easy to make, just grab an old picture frame and twist the hooks into the top part and hang to use. It does look very artsy, and the significant part is you will never lose your keys again.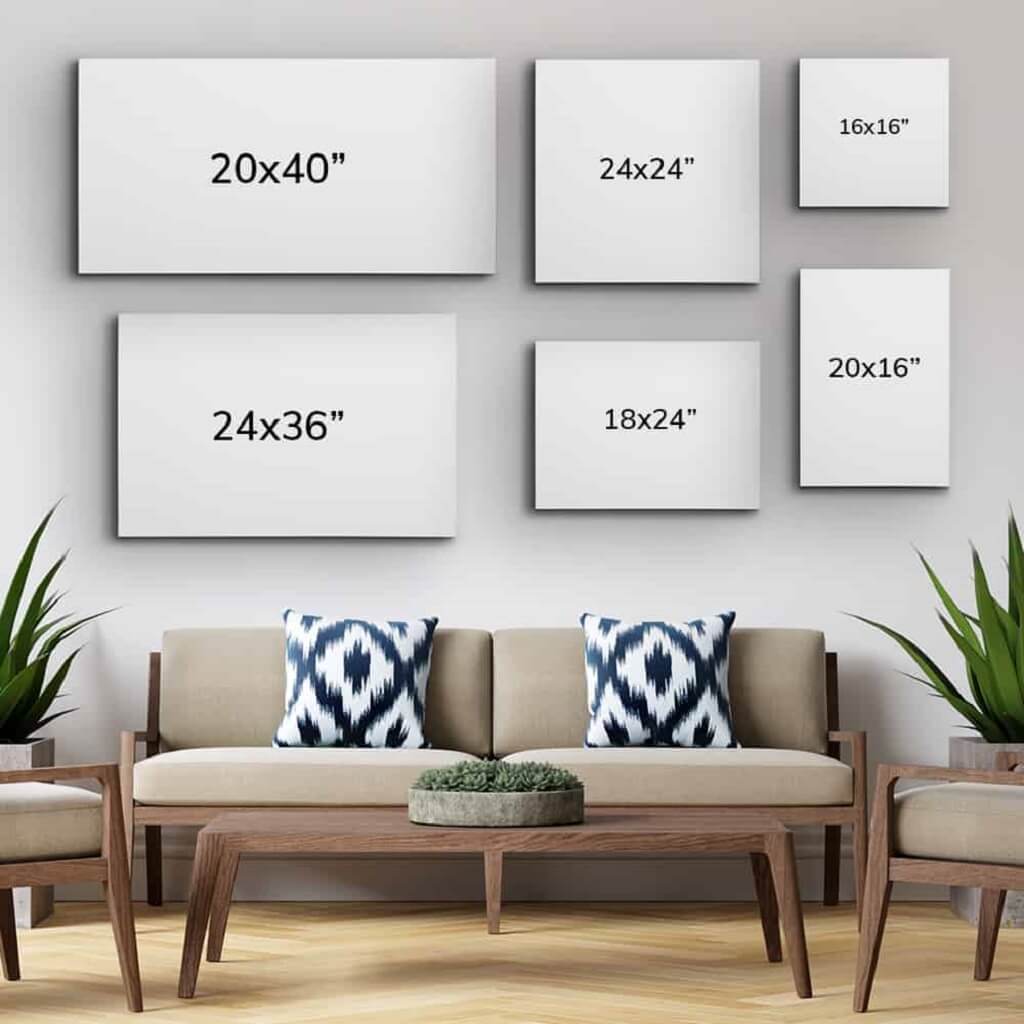 Source: Canva
Guide for Wall Art
This Instructional diagram of how to hang wall art on your living room wall is everything you need to know. Lovely as eid decor ideas, this guide will show you how to tastefully hang your art pieces on the wall behind your couch.
This covers all types of frame sizes that you may be working with, a great guide for when you need assistance in DIY living room decor. Simply follow the layout and fit the frames in one group don't spread them out.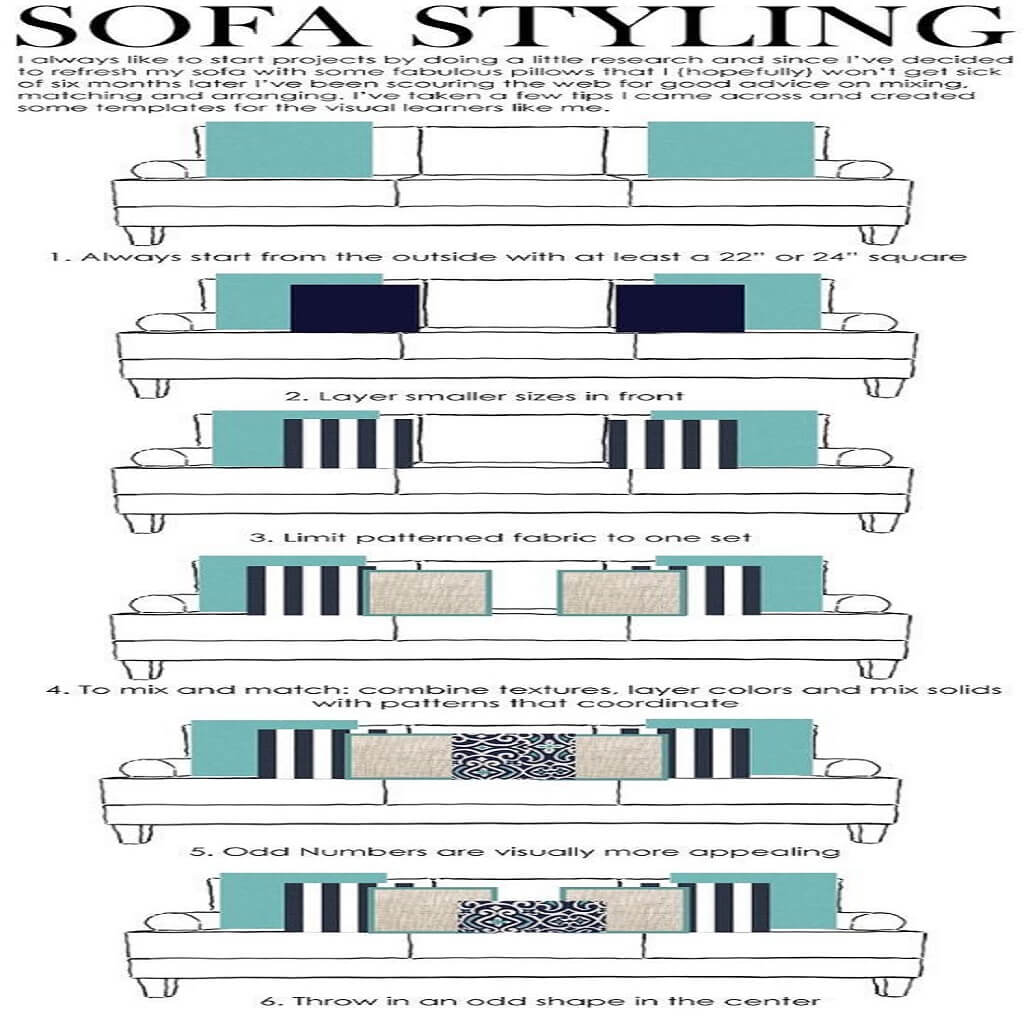 Source: Pinterest
Guide for Sofa design
This infographic is an excellent source of information; it provides straightforward instructions on how to structure the plan of your sofa. One can get used to just putting a throw pillow on each end and one in the middle.
That is how most would design their couches, but this is a more modern approach.  You do not have to keep that simple old design. Try this out, follow the steps and see if it works for you, who knows you may like it better.
Conclusion:
Sure you can go the easy route and just purchase decorations at your favourite store or online. That's easy, or you can challenge yourself and create something that will be a monument to your perseverance in your quest to DIY your living room decor. Inspired as fish tank decorations ideas, take note of your old furniture or the stuff in the garage that no one is using anymore and repurpose them into something amazing.
For more amazing ideas you can have, visit Guy About Home today or you can check the related blogs: