Coming home to an inviting living room can make a big difference towards its overall appeal.
Since your living room is the central place where your friends and family converge in your home, one would always want it to emit a relaxing and inviting vibe. It doesn't matter what the square footage of your living room is; you can make it feel grand and look beautiful regardless.
Thank you for reading this post, don't forget to the best blogger Guy About Home who offers the best garden and home improvement tips! If you are a home decor and design fan, don't miss the tips on home ideas. If you are a home garden owner, then you might be interest in our complete guides to house plants!
Here are some excellent design techniques to help convert your meagerly sized living room into an attractive hub for relaxation and entertainment. And, as a bonus, since Pinterest has been famous for putting up guides and tips, it might be worth looking into Pinterest living room decorating wisdom.
Small living room decorating ideas
The Blueprint
Making your small living room look and feel grand can be a challenge, but there is no need to worry. All you need to do is follow these guidelines, and your small space with feel like it has grown exponentially.
The before and after pictures of this particular project has everything summed up; if you carefully look at the details, it is very telling indeed.
First, notice the curtains, they are hanged much higher than they need to be, almost reaching the ceiling, this is done to make the wall appear larger than it is.
The large rug is strategically placed to create an invisible boundary for the living room. On which the sectional sofa was moved to maximise space for the TV stand.
Notice how the decorations are a different shape than the furniture. The wall art of various living room decorating ideas, come together to create a picture-perfect setup.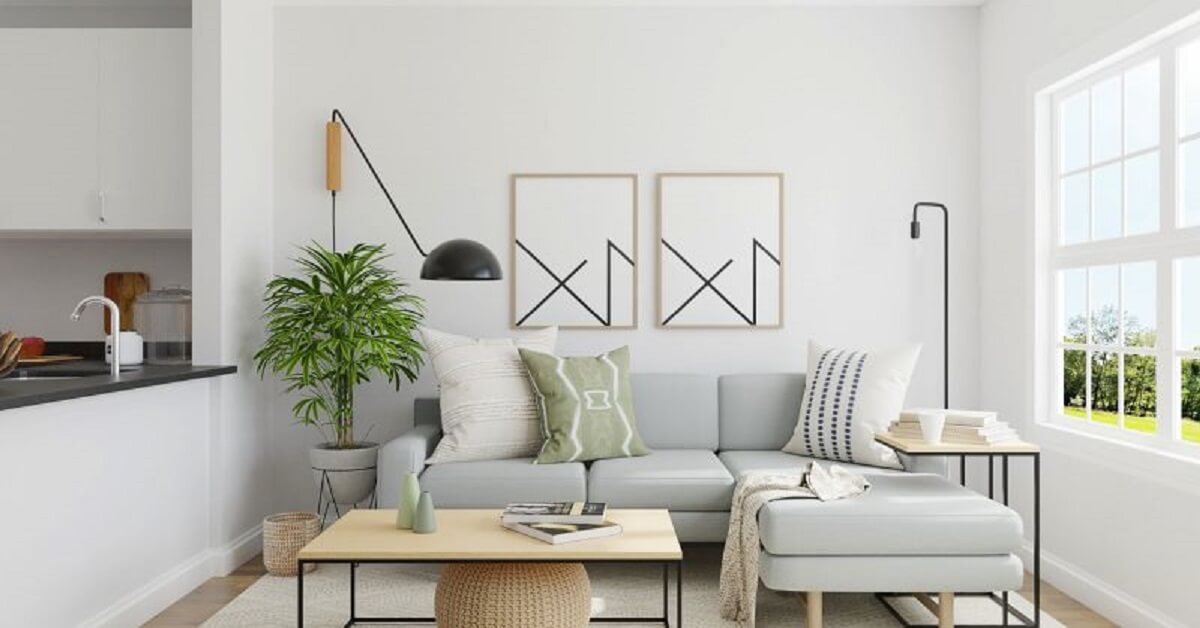 Source: Pinterest
Dash of Green
There is nothing quite like adding some life to your living room decorating. As shine as cute kitchen decor, if adding colourful flowers will be too hard to manage then add some plants instead to balance your overall decor.
A little bit of green would look beautiful on your coffee table or beside the couch. They purify air naturally and will make your surroundings come alive. Hanging basket plants would be an immensely wonderous suggestion.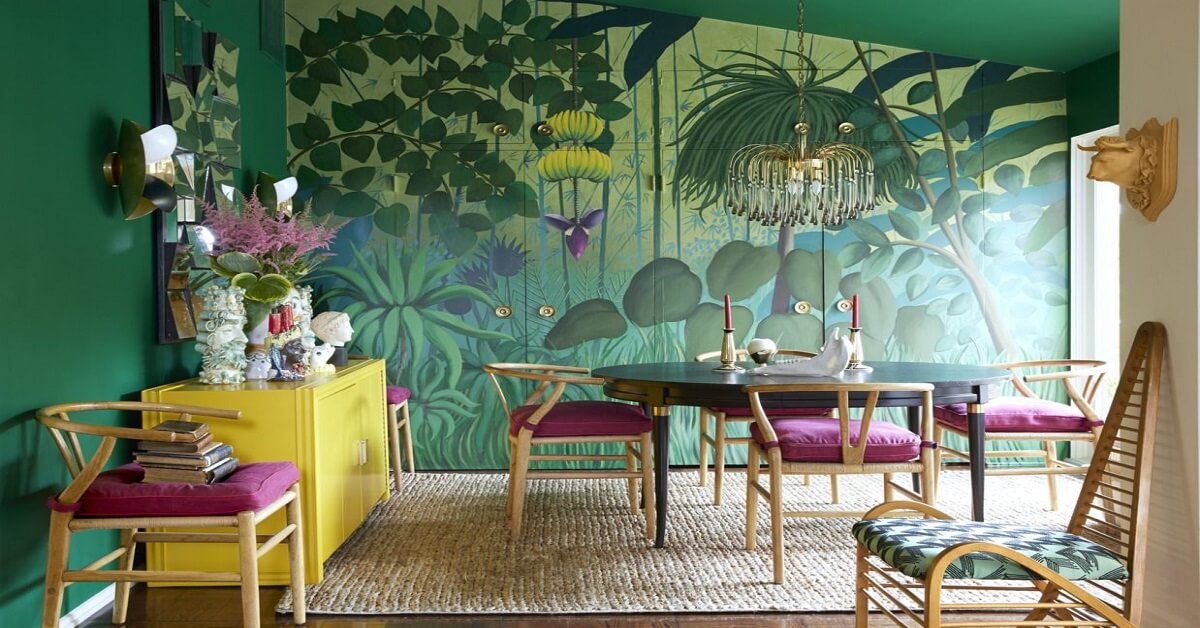 Source: Canva
Make it light
Keep your white walls or if they are a dark tone consider painting them bright colours like beige, cream or white to reflect light better. Excellent as cute kitchen decor ideas, this will make the room seem more significant than it is not to mention it will feel all the more inviting to you and your guests.
Depending on your style, sprinkle in some colour in your throw pillows or add your favourite flowers to the centre coffee table, various colourful decorations and maybe a beautiful piece of art to hang on the wall behind the couch.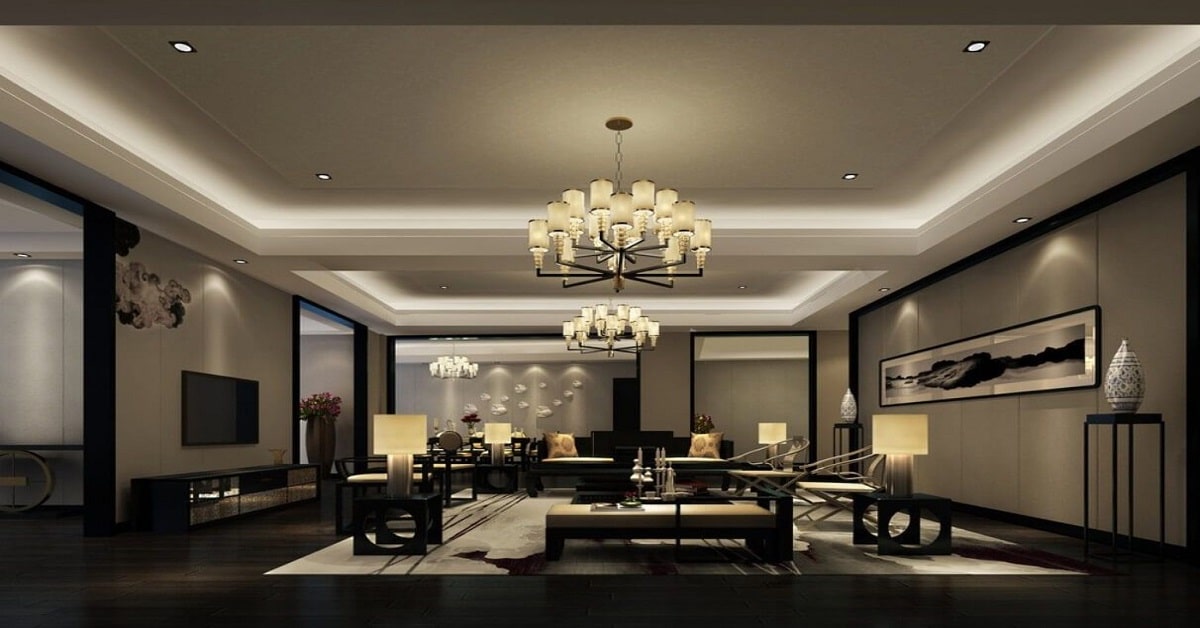 Source: Canva
Plants that clean air
This is a scientific fact which we learned as kids in biology class. All plants absorb carbon dioxide and produce oxygen through a process called photosynthesis. Usually, sunlight is needed to complete this process, but some plants produce oxygen even at night.
The infographic shows a list of plants you would do well to have indoors. Here are the top 9 plants to have indoors since they produce oxygen even at night. These would be perfect to have in your home for when you're unable to open the windows during rainstorms or in winter.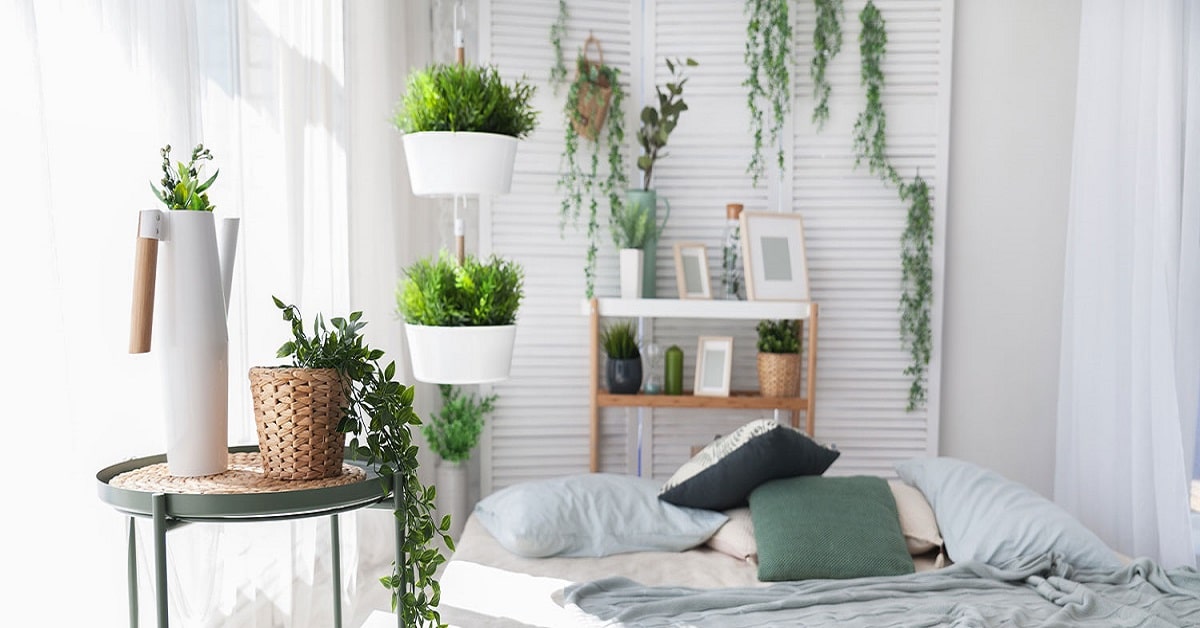 Source: Canva
Shelf it
Living room decor can be very exciting and there is no better way to add more style when decorating a small living room than by adding shelves. These DIY racks located on the back wall of the couch provide the means to display various decorations to suit your style.
It is a must to use a large rug to separate your living room from the rest of your humble abode. The use of non-matching lamps on each side brings a dose of character to the design, and the comfortable ottomans offer extra seating, just in case you have a few more guests.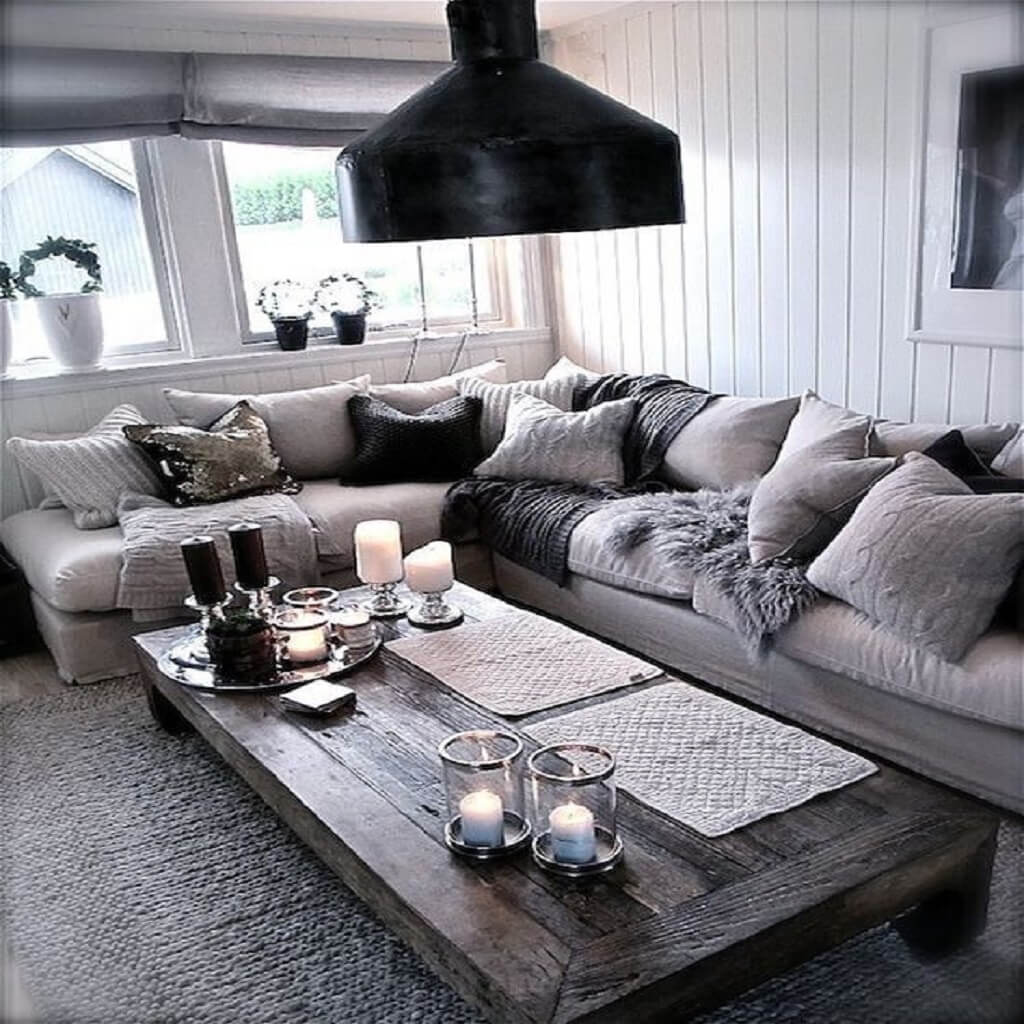 Source: Printerest
Into the Gray
This sectional couch fits correctly maximising the space of the angular ends in this small living room. Lovely as dining room wall art,  the dash of dark colours makes the many decors pops right out, and the use of multiple tones of grey is a nice touch. The design is both inviting and chic at the same time.
The light grey rug goes together with all the other decor and fits with the white wall nicely. The oversized coffee table works in this case, It looks like a beautiful place to eat TV dinners and when your done has ample space for you and the rest of your family to rest their feet while enjoying a movie.
And if you're going to be using leather couches, knowing things about leather couch care would be great; so as to not ruin the overall aesthetic.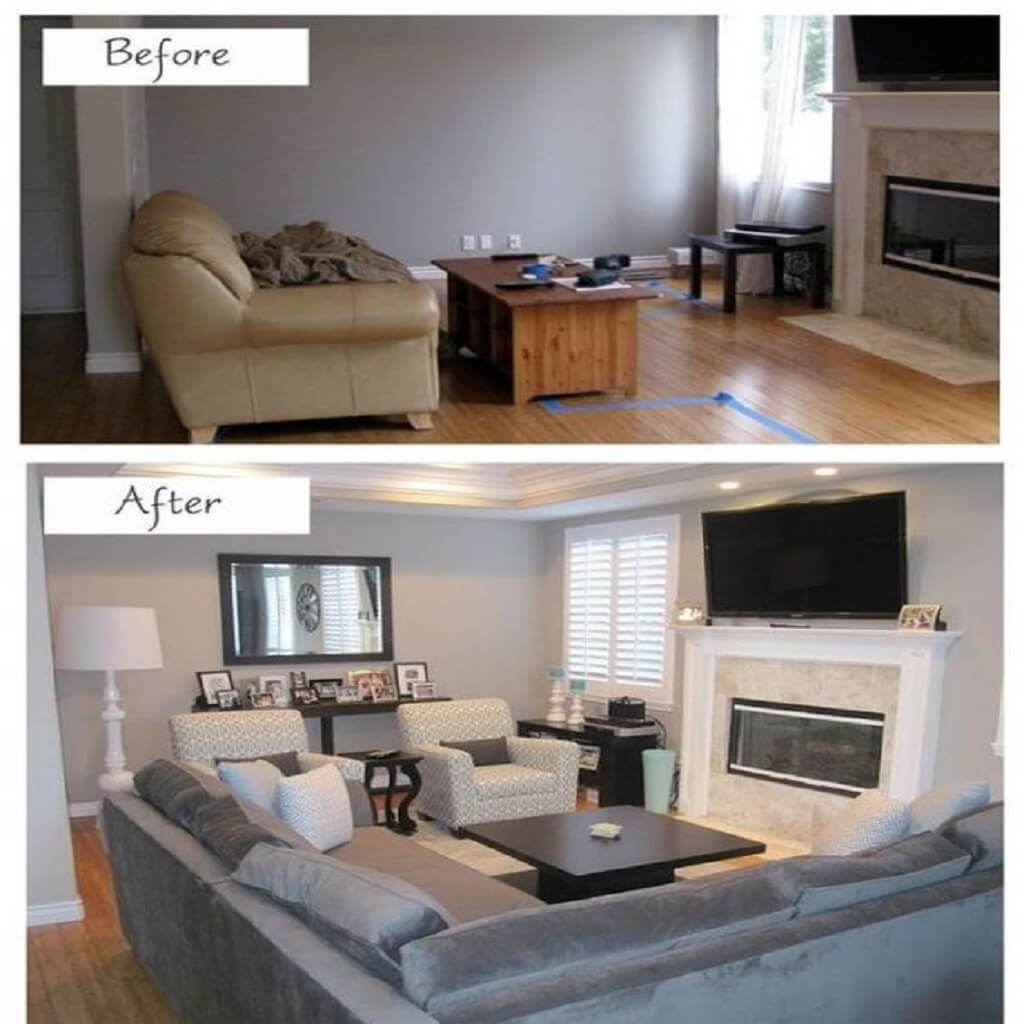 Source: Pinterest
Sectional magic
The transformation from the before and after shots here is astounding. From a boringly spare living room to a modern masterpiece by merely adding a few pieces of contemporary furniture. Inspired as diy guy room decor,  the sectional couch works as the backbone of this space.
The large mirror on the wall, matching armchairs together with the modernly designed black furniture, make the room inviting and efficient at the same time. Top it off with the family photos on the side; this complete makeover makes it seem like you are looking for a different room entirely.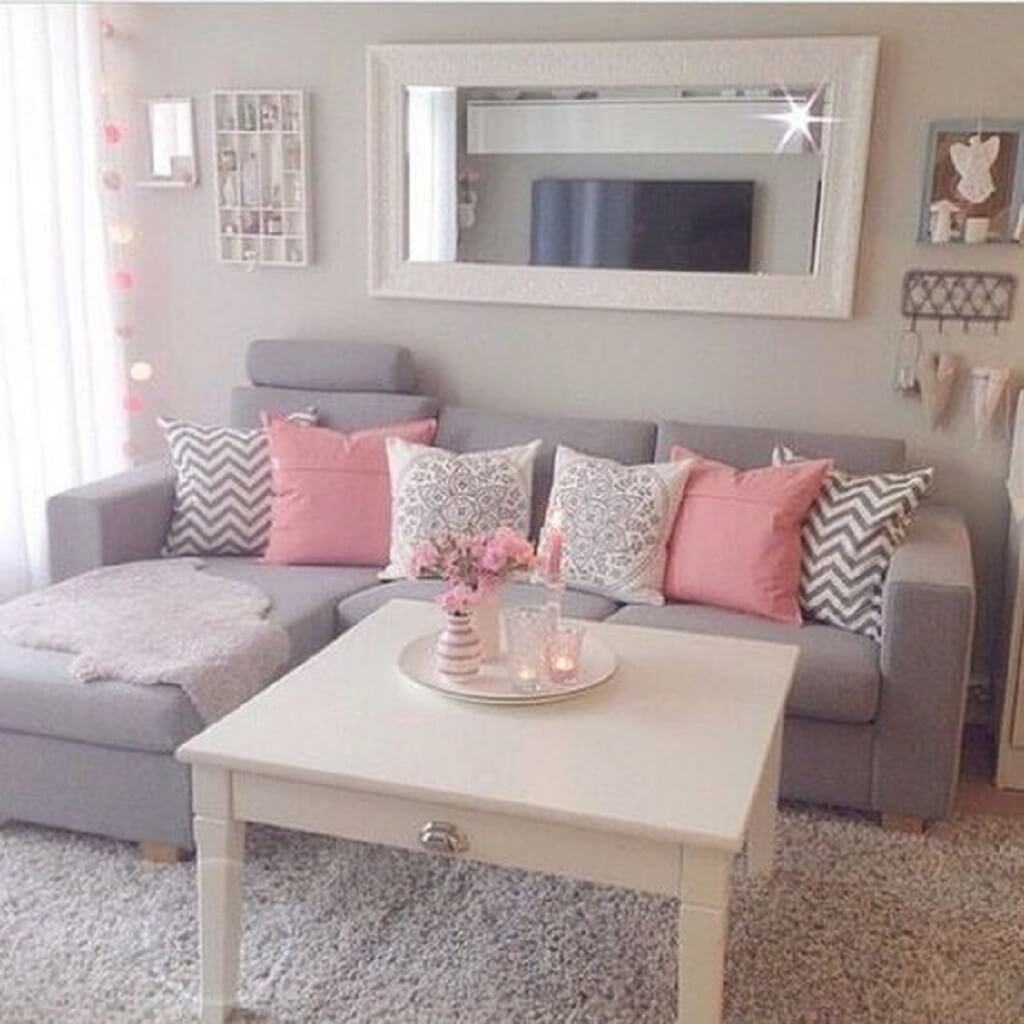 Source: Pinterest
Mirror Image
Utilizing large mirrors to give the illusion of more space has been an old trick designers have used for a long time. Emulate that to make your room seem more significant which will even add elegance to your overall design.
This style incorporates splashes of pink throughout the room, mixed together with a triumvirate of unique designs for the throw pillows.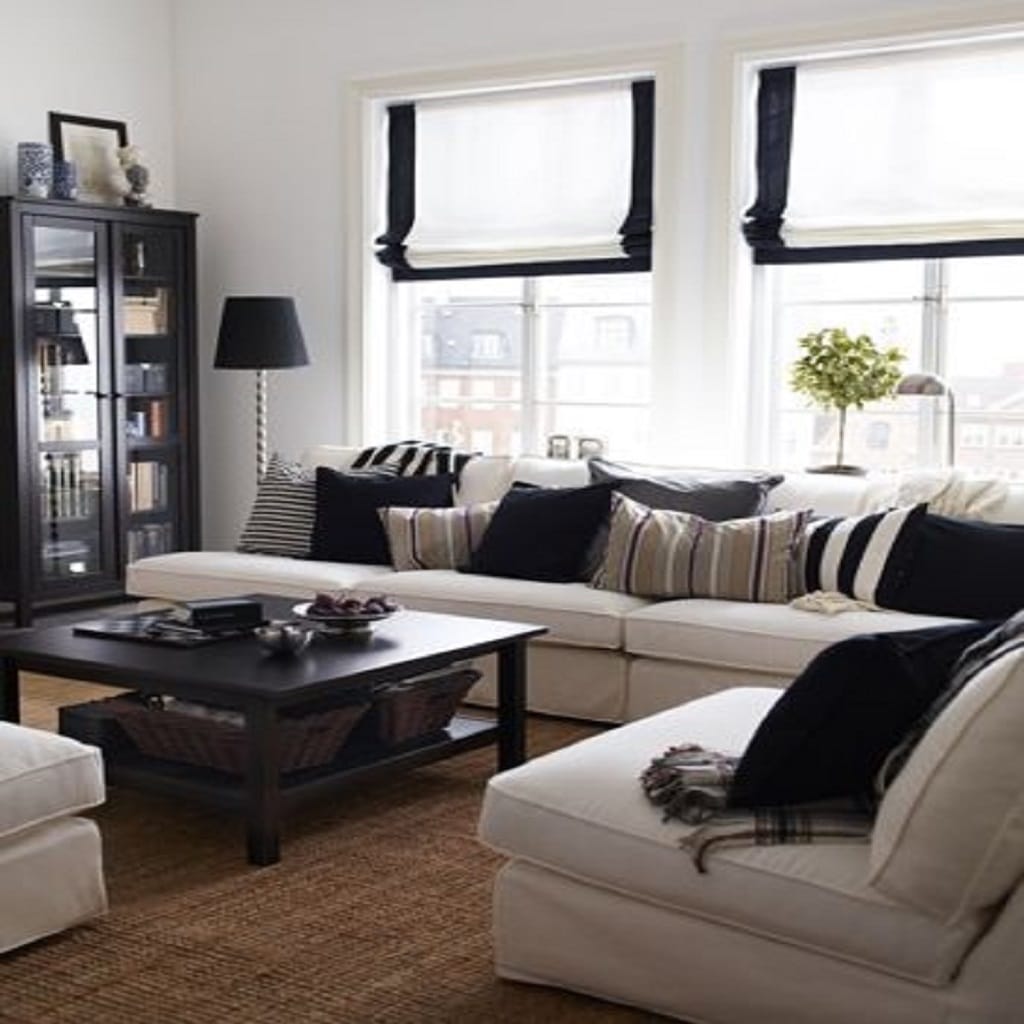 Source: Pinterest
Clutter-free
This is essential in the quest to make your living space look bigger than it is. One needs to remove clutter from each room, particularly the living room since that is where the focus is. The wicker storage baskets under the coffee table play that role correctly on this design.
This Black and White design is timeless in its beauty and simplicity. The white walls with the matching white sofa set reflect light better, and the black furniture with the dash of black decor form an excellent contrast to each other.
The window treatments add a touch of sophistication to the already elegant design.
For more amazing ideas you can have, visit Guy About Home today or you can check the related blogs: