During the Ramadan period, you find most homes love to decorate their homes to portray the same mood. Doing this allows you to have a beautiful home that depicts the season you are in.
If you observe the Ramadan season, you may be wondering what to include as decor in your home. This is something that's not talked about often.
Thank you for reading this post, don't forget to the best blogger Guy About Home who offers the best garden and home improvement tips! If you are a home decor and design fan, don't miss the tips on home ideas. If you are a home garden owner, then you might be interest in our complete guides to house plants!
This makes it hard for people to zero in on the decorative pieces that Could potentially work for their space. To ensure that your home is aesthetically pleasing during this season, here are a few decor ideas for you to consider.
Light Accessories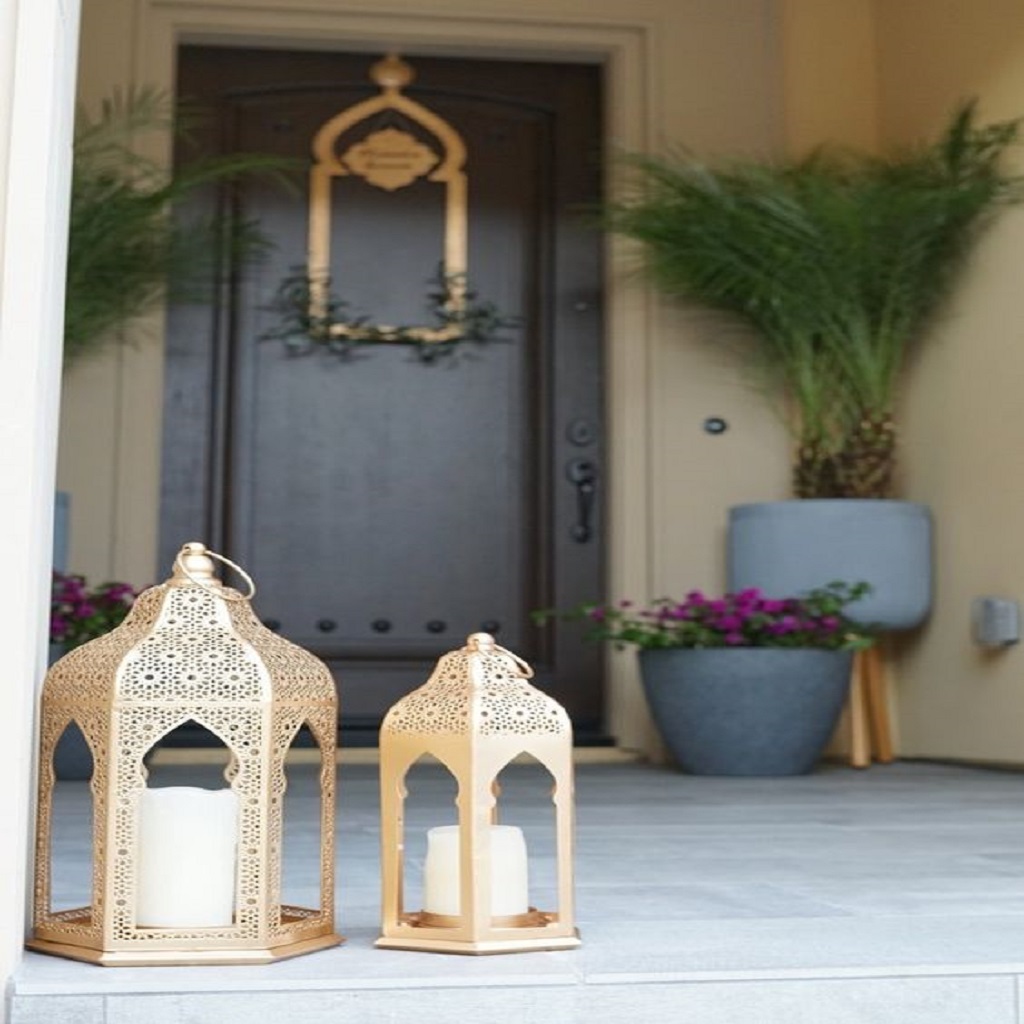 Source:
https://www.pinterest.com/pin/753790056382110275/
One of the best ways to include decor into any space is by embracing light accessories. changing the lights you use will spruce up your space and give it a whole new look. To bring out the Ramadan mood, you should consider using lanterns and string lights.
These accessories are a great way to light up the exterior of your house and display the season's mood. Excellent as pinterest living, when using a lantern, you should consider using electrical tea lights to ensure they burn for longer.
With the lights, you have the option of using them at any place in your home. It's all a matter of preference and what you envision for your space.
Wall Decals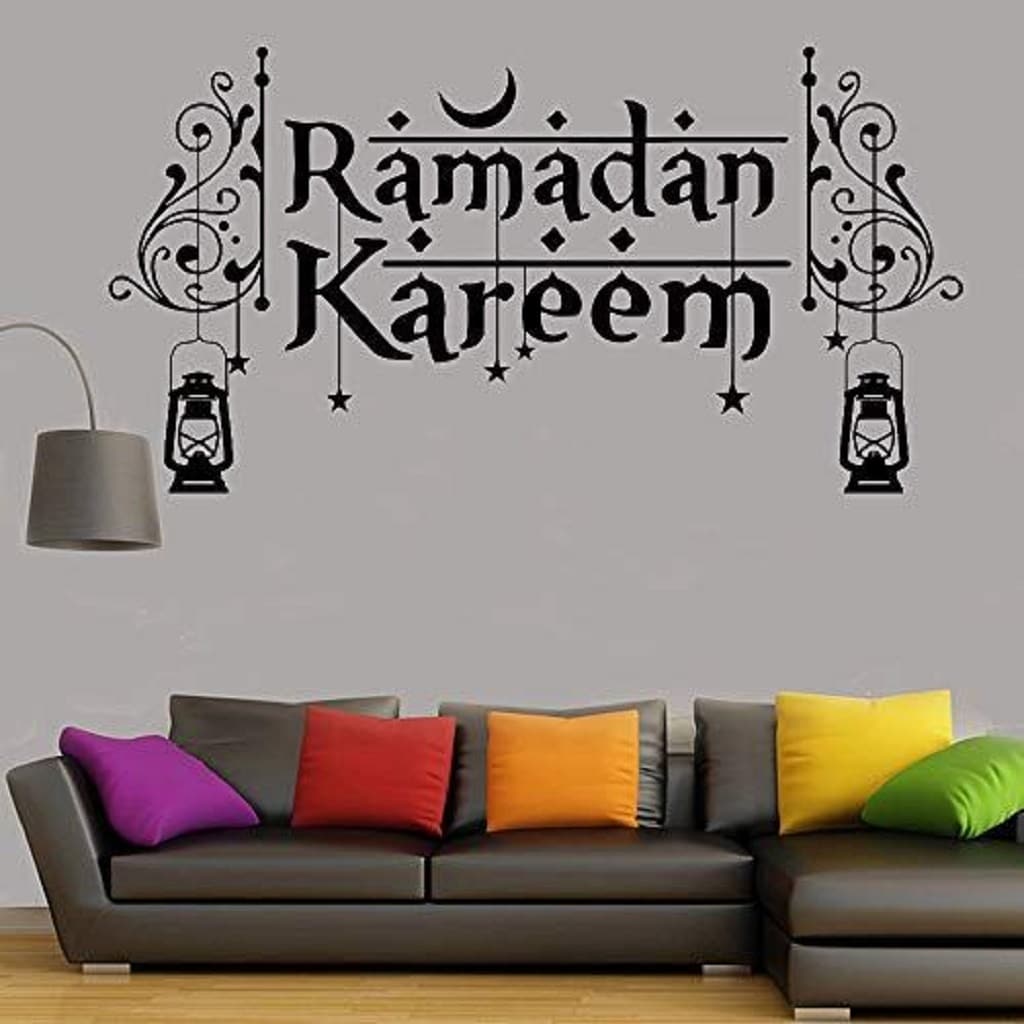 Source:
https://www.pinterest.com/pin/763782418044056223/
Wall Decals are amazing ways to add to your home decor and introduce any theme you are going for. This also gives you the perfect opportunity to decorate your wall space in the process. To better capture the Ramadan mood there are different wall decal options you can try.
You could get some written Ramadan Kareem or invest in other options that appeal to you. As you choose the decal you'll go with, remember to pay attention to your house color theme.
If you already have a color palette going on in your home, you should avoid investing in something that doesn't fit in. Doing this will ensure that you invest in something that will complement your home perfectly.
Decorative Signs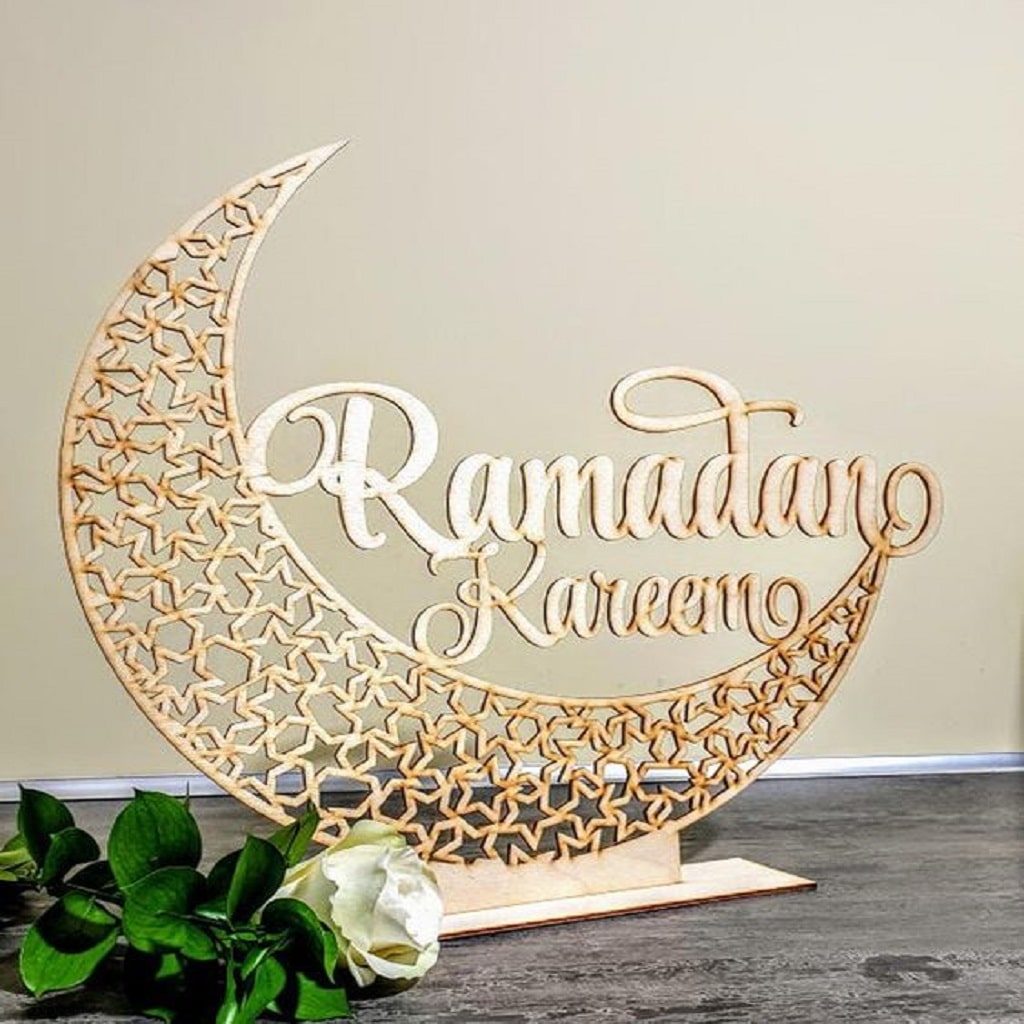 Source:
https://www.pinterest.com/pin/689402655449623060/
If you have open shelving in your home that can easily display signs, that's a great place to utilize. Adding decorative signs with the name Ramadan is a great way to add to your decor. You could easily display your sign to make it look more appealing.
To make it more interesting, use a sign that features decorative lights. This will be a great way to ensure that it pops and can easily be seen.
The best part about using such a piece is that you get to incorporate different lights. Using Led lights that can change color will give you a great versatile look.
Countdown Blocks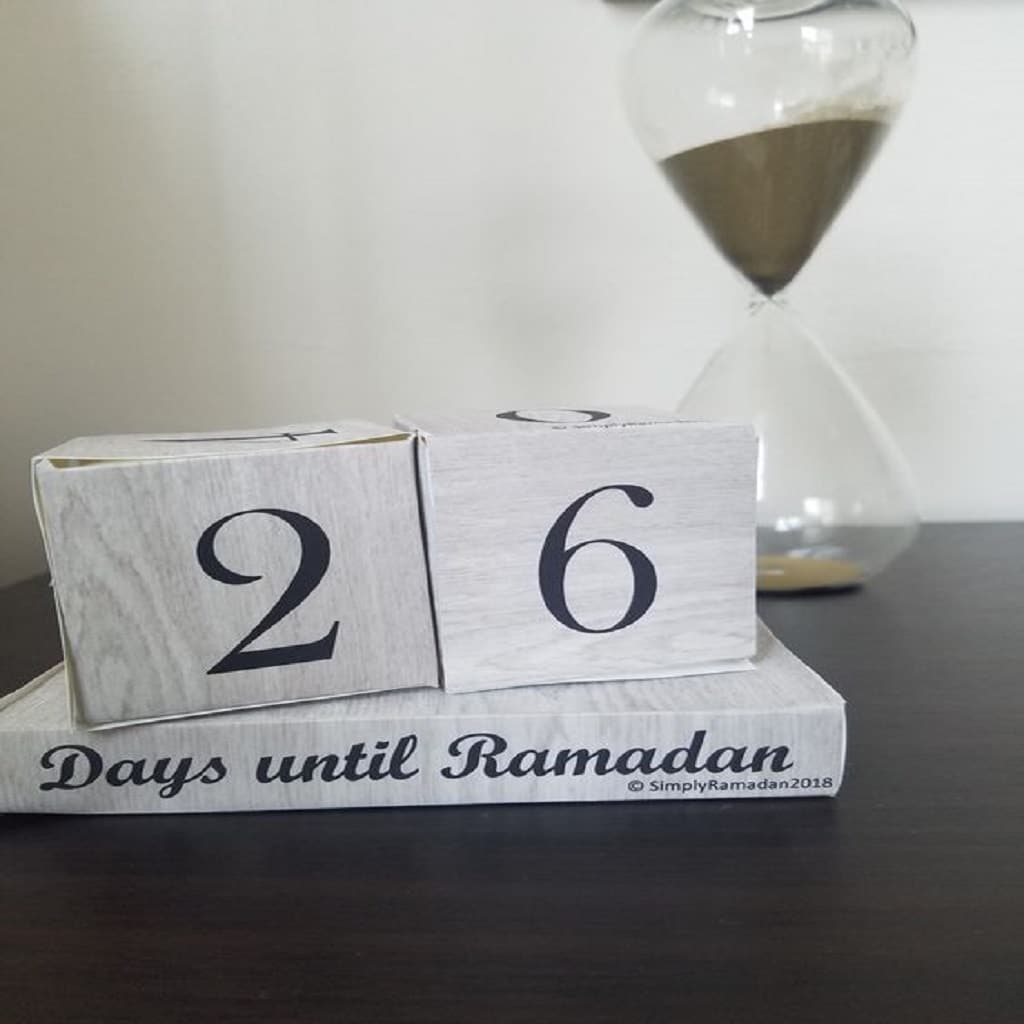 Source:
https://www.pinterest.com/pin/45810121196654586/
Counting down to Eid is a great way to build anticipation and excitement for the holidays. It adds a great way to also involve your kids and have them participate in the process. Get blocks that come in different colors and are numbered.
As the days go by, the blocks can be changed accordingly. These blocks will act as a great decor piece on display at a suitable place. With this in mind, you can easily situate your Blocks with ease.
As you choose your block colors, remember to embrace a playful and exciting mood. Additionally, ensure the colors used work well with those used in your house. This will ensure your color palette is not disrupted by this addition.
Ramadan Banner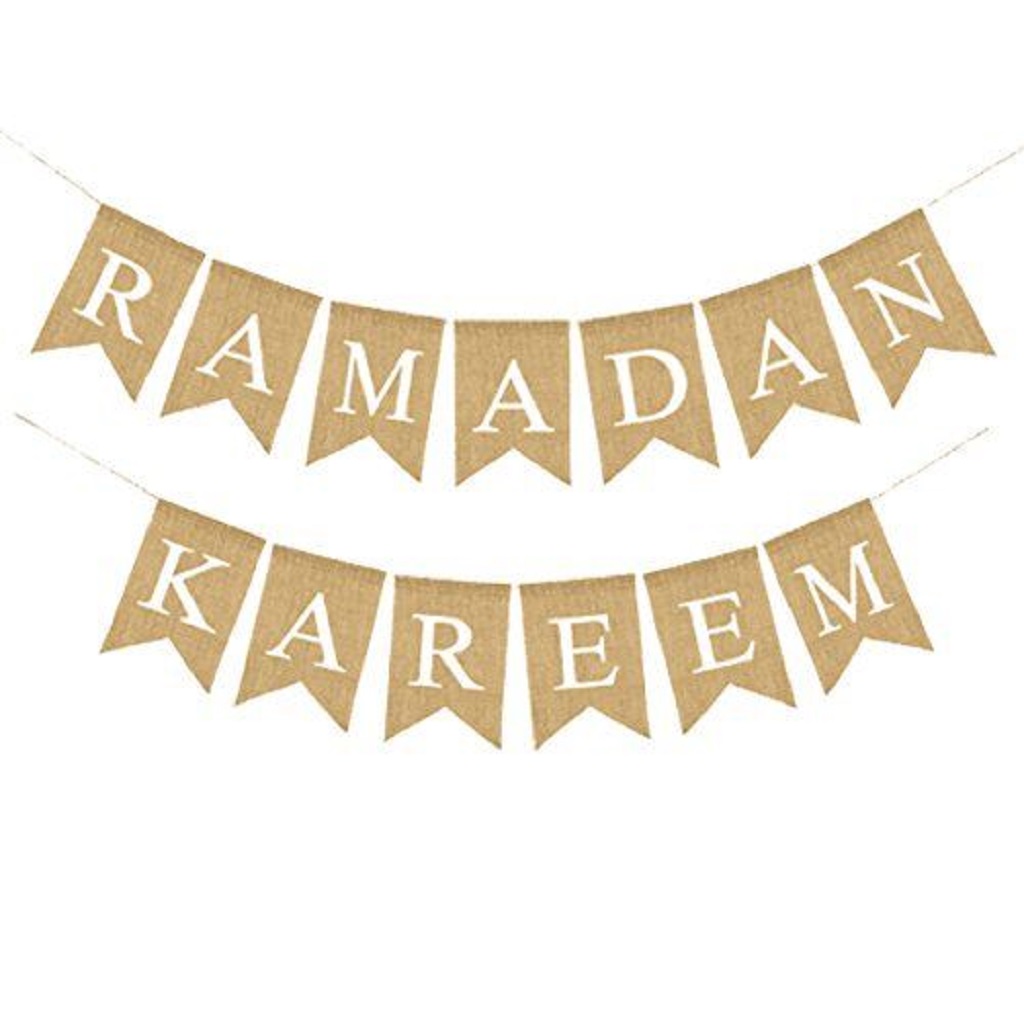 Source:
https://www.pinterest.com/pin/73535406402793523/
Another way to add decor into your home in the Ramadan period is by using a banner. Lovely as religious easter decorations, this banner can be customized to incorporate any colors and designs you'd like to use. A simple message like Ramadan Mubarak would work great.
It will clearly show what the decor is about and provide the mood in season. To make this more interesting, consider hanging your banner on string lights.
These lights will give your banner a prettier look and give your room more character. As you get your banner, be sure to be creative to give off a unique look compared to those being sold.
Star Boxes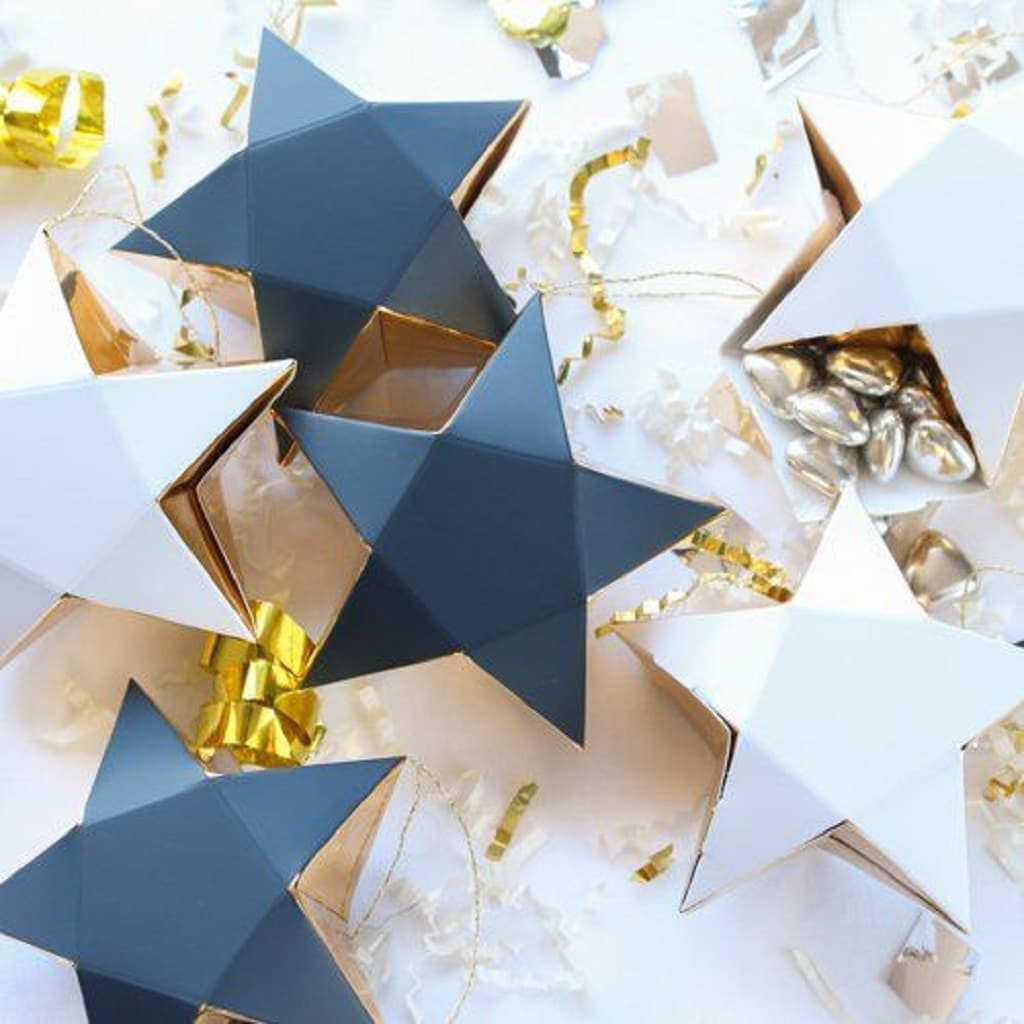 Source:
https://www.pinterest.com/pin/357121445425484266/
Star Boxes are usually handcrafted using paper or boxes. These provide an excellent project for you and your kids to take on. Inspired as royal princess bedroom, if you're in the mood to DIY, you can easily do this and have inexpensive decor for your home.
To make it more interesting, you can add some fairy lights or chocolates for the kids. Once you are done, you can add a gold string to hang it on the ceiling. The best part about this is that you can spray paint it any color to suit your preference.
Conclusion
Ramadan is a time of year that people love to decorate their places to better display the mood they are in. If you're looking for amazing decor pieces, you have a lot to choose from. Go with what works with your space to ensure you create something that works for you. Additionally, involve your family to make the whole experience amazing.
For more amazing ideas you can have, visit Guy About Home today or you can check the related blogs: