When it comes to decorating your home, you have a lot of options to choose from. This means the best way to ensure that you have an aesthetically pleasing home is to invest in the right decor.
Decor pieces add a great look to your home and add character to your lovely home. One of the best decorative themes to consider is the hippie decor.
Thank you for reading this post, don't forget to the best blogger Guy About Home who offers the best garden and home improvement tips! If you are a home decor and design fan, don't miss the tips on home ideas. If you are a home garden owner, then you might be interest in our complete guides to house plants!
This type of decor involves a lot of creativity and the ability to embrace fun color into your space. With this in mind, you may be wondering how to go about it and what to invest in. Here are a few hippie decor ideas to check out.
Vintage Moroccan Rug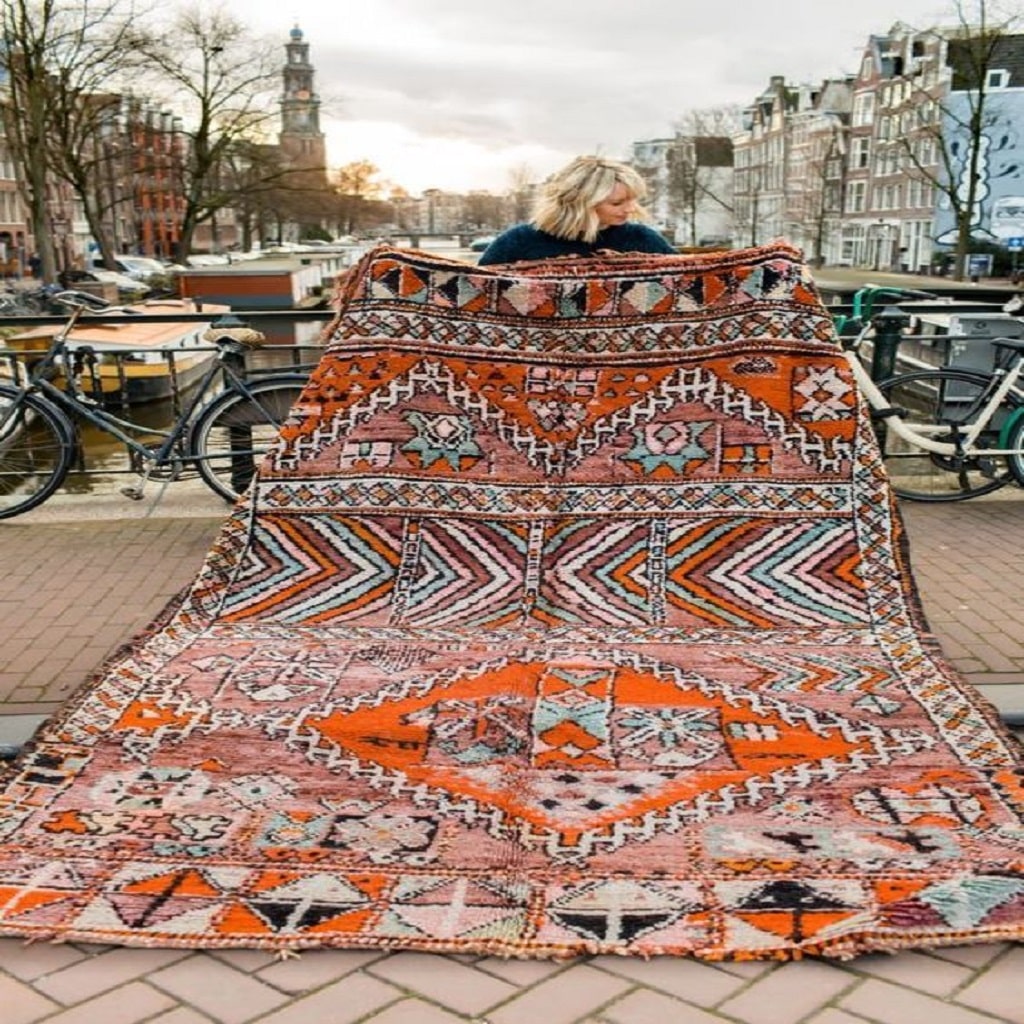 Source:
https://www.pinterest.com/pin/4785143345280430/
Having a rug is a great way to add style to your place and also incorporate great texture. Adding texture to your home is important given the look it gives out. Using a vintage Moroccan rug on your floors or walls will add to your overall house decor.
The best part about these rugs is that they come in different beautiful colors. You can include them in your space keeping in mind the general look of your home. Consider the colors that feature in your home to ensure that they all compliment each other perfectly.
Use Macrame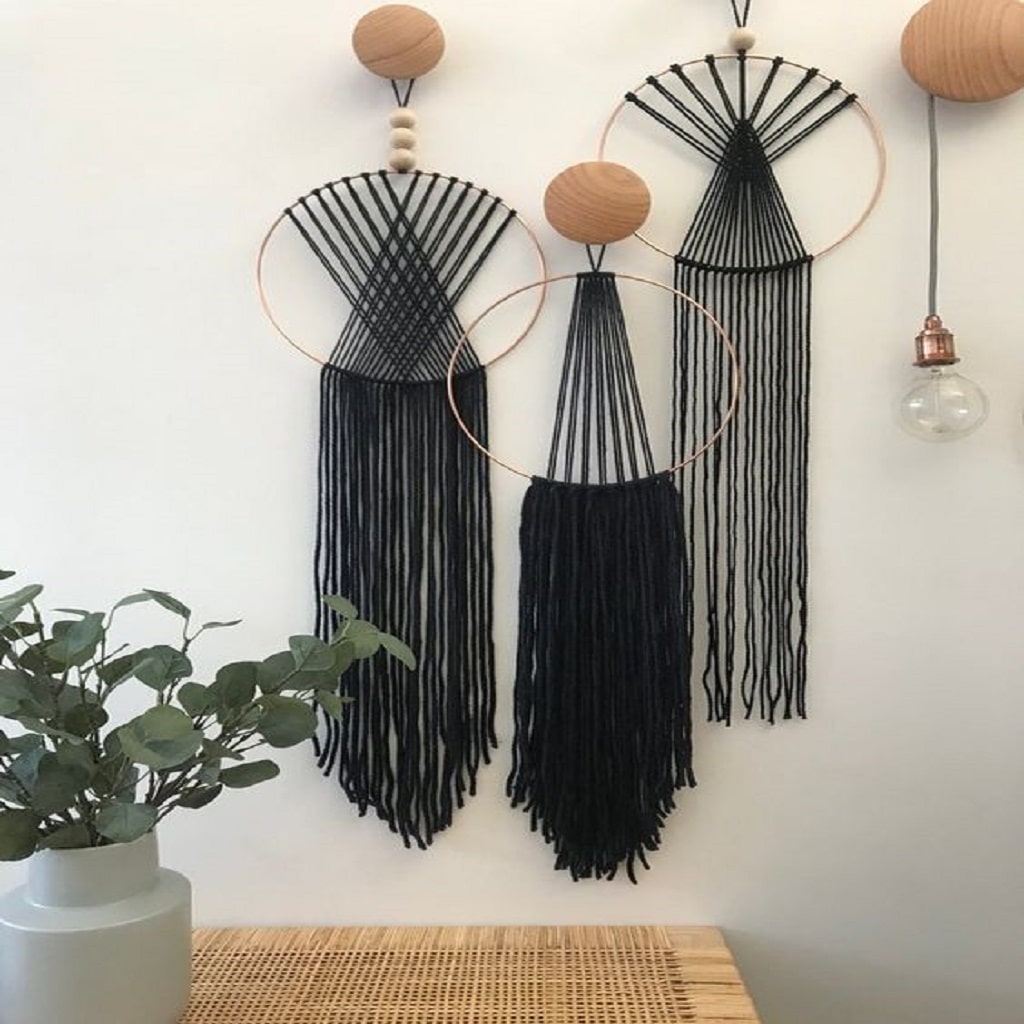 Source:
https://www.pinterest.com/pin/8162843064300354/
Macrame gives you an amazing chance to use woven art and add amazing texture to your home. This is an amazing way to add to your decor and ensure that you get the best with your home. This decor piece can be added to your space in many different colors.
The best part is that you can use it in a variety of ways. You could either get it created in a unique design and hang it on your wall or use it as a hammock.
Hammocks are a great way to add a wonderful chill spot to your home while also making it beautiful. Find a good place to place it and enjoy the look while enjoying a cool relaxing place to wind down.
Layered Textiles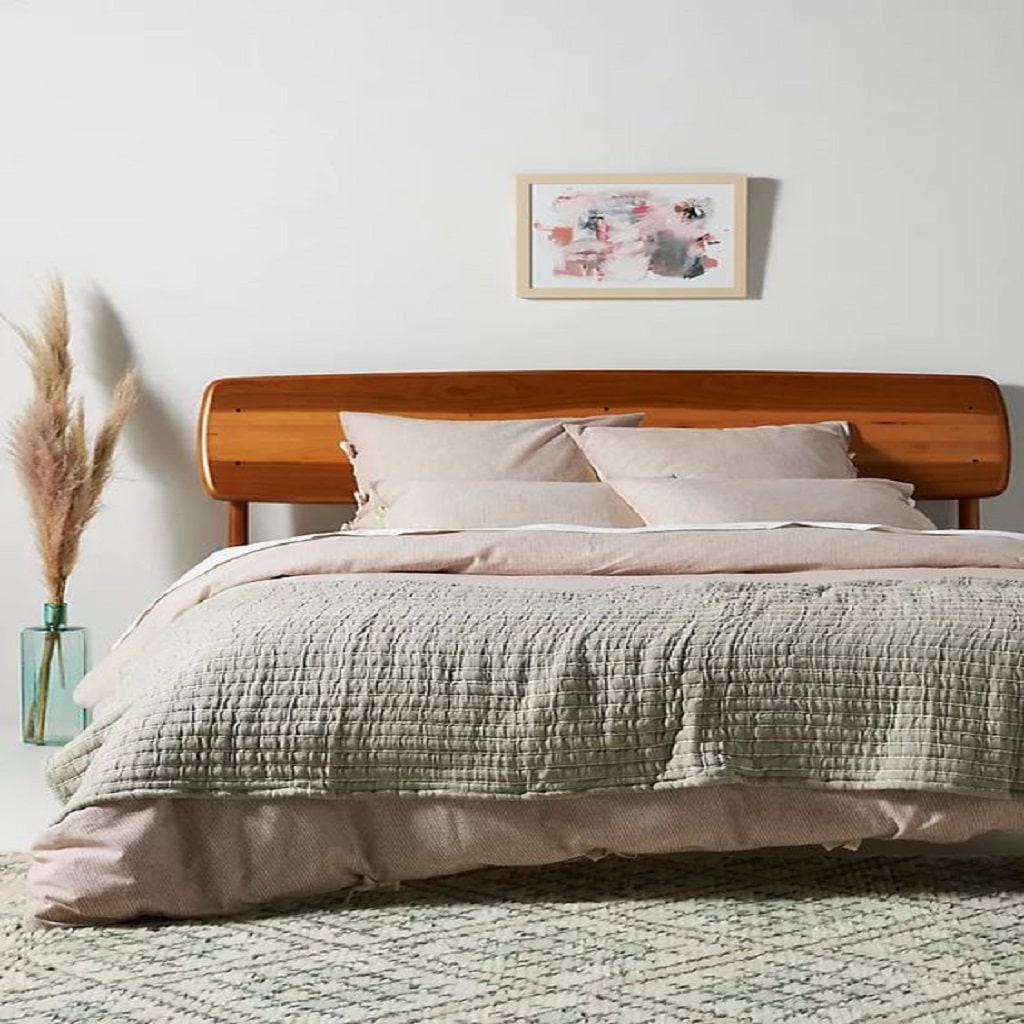 Source:
https://www.pinterest.com/pin/403283341638677231/
In most hippie-inspired homes, you find that they love to layer on textiles especially in their bedrooms. This happens when they add beddings, pillows, and throw blankets on the bed. Adding these layers gives the bedroom a unique look and adds an amazing feel.
When investing in your bedding, you need to get the right textures and colors for your space. Be sure to have a general idea of how you want the whole look to be.
Wall decor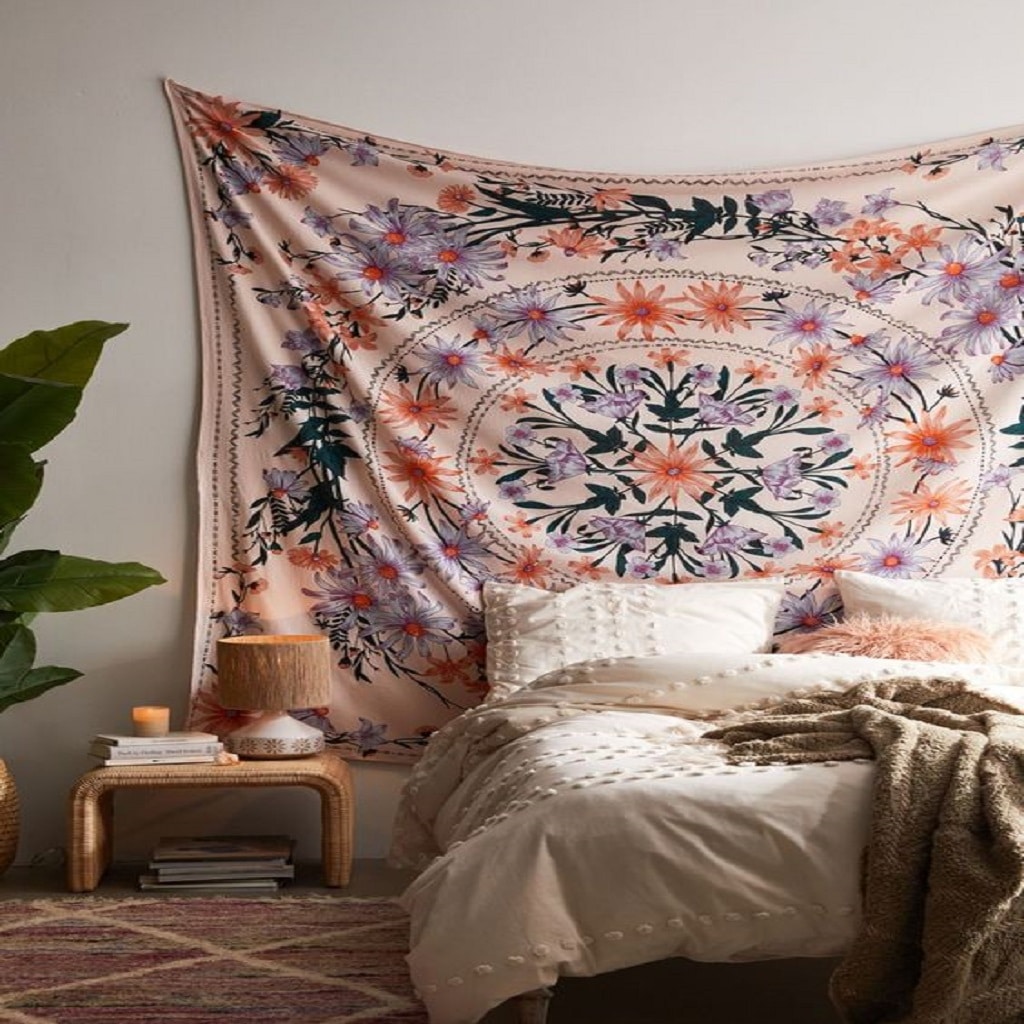 Source:
https://www.pinterest.com/pin/9710955437097314/
The best way to add decor to your home is by utilizing your wall space. There are different ways to do this to ensure that you achieve the look you are going for. Adding wallpaper with amazing patterns and colors is a great way to get this done.
Additionally, you could also add some art to your space without covering it all up. On the other hand, if you'd like a cheaper option, consider using tapestry. Tapestry adds a great option when it comes to wall decor.
Light Fixtures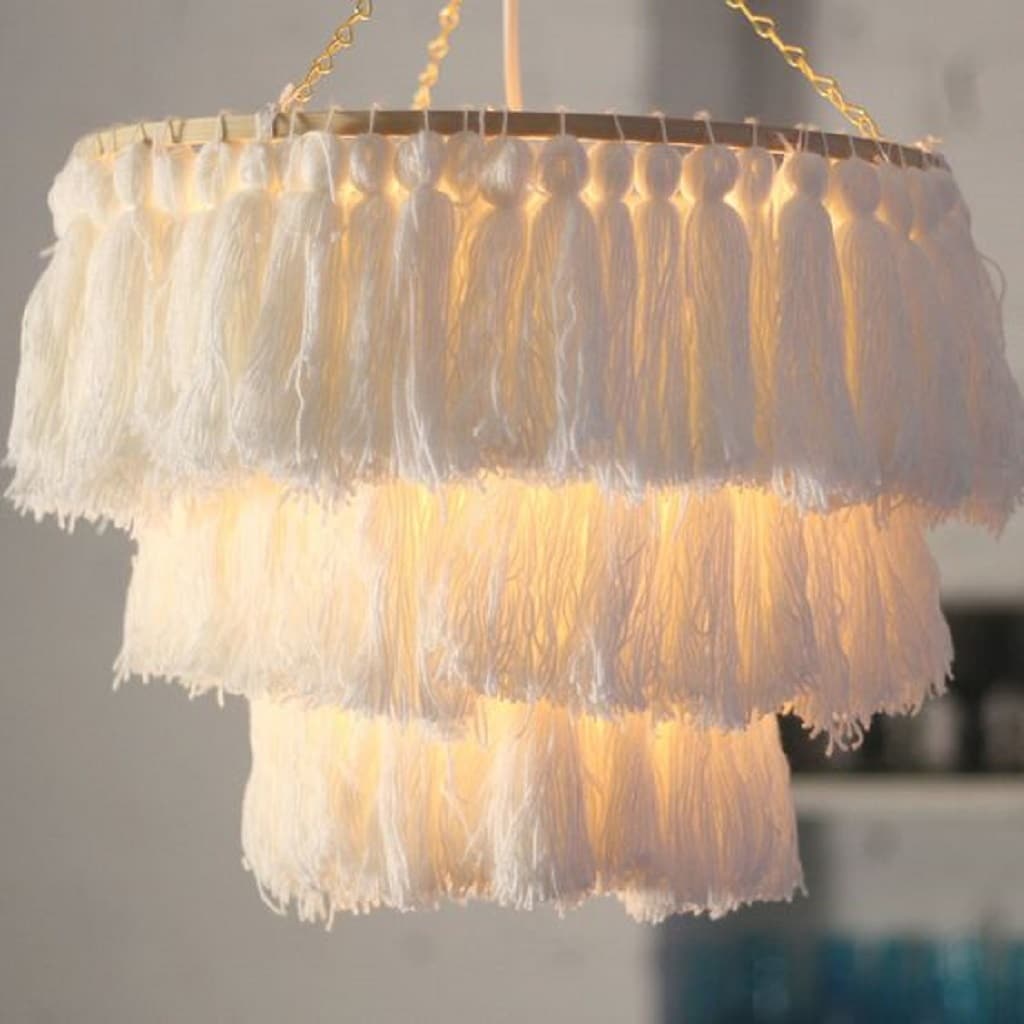 Source:
https://www.pinterest.com/pin/22940279341297565/
Adding light fixtures to any space is always a great idea because it adds a wonderful look. A lot of people tend to completely neglect to decorate the ceiling which is a major disadvantage. You might think to yourself that no one will look up anyway.
However, this is not the case in most cases. Having a great light fixture will catch anyone's attention once they walk into a room. To incorporate the hippie vibe and theme into your home, get creative with your choice of a light fixture.
This means you'll need to probably invest in a chandelier not quite like the usual choices. One of the best options is one that features tassels as the main attraction. This will add a great look and add to your decor goal.
Floor Pillows and Ottomans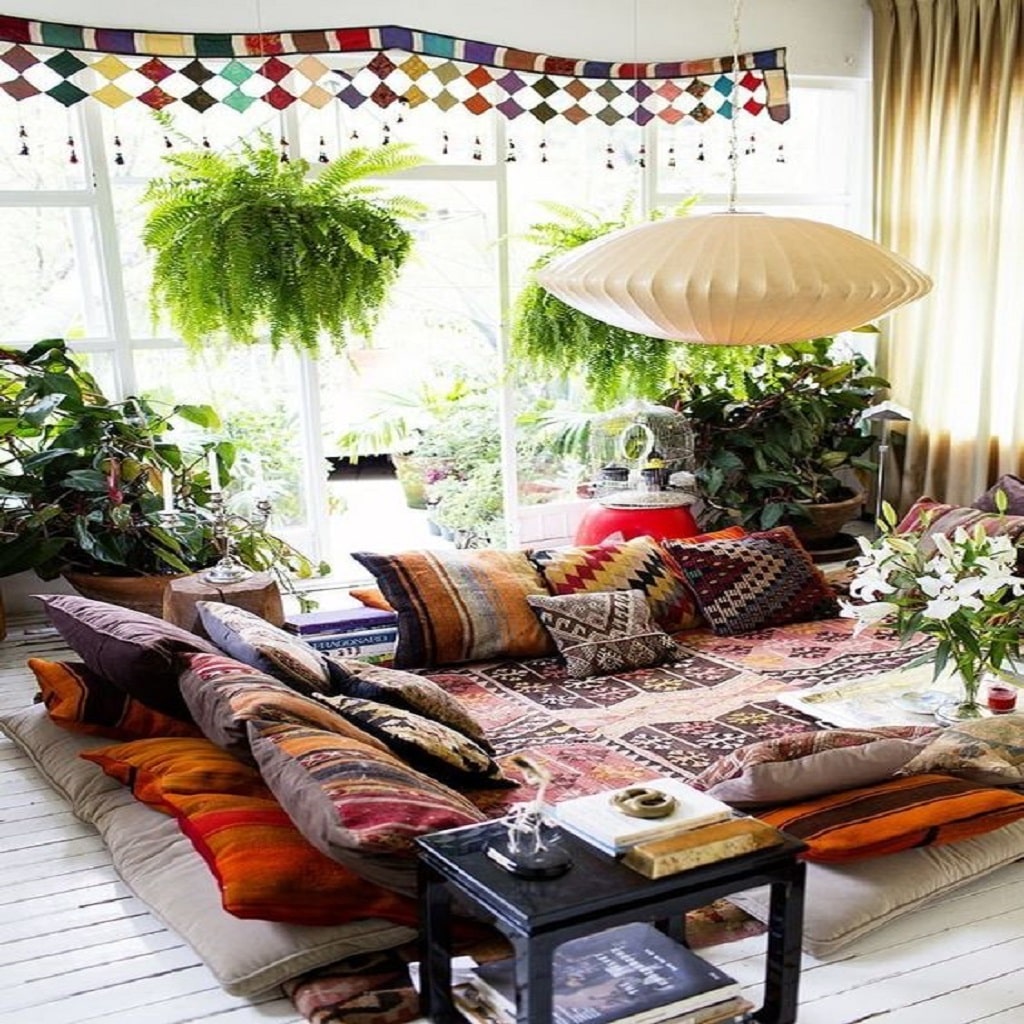 Source:
https://www.pinterest.com/pin/428193877076854162/
If there's one thing the hippie culture fully embraces, is the need to be one with yourself and understand yourself better. They practice this by adopting meditation in their daily lives and routines.
To make this possible, they rely on the use of pillows and ottomans to create their separate serene space. Doing this will also help you reflect the vibe you are going for in your home.
Consider investing in colorful pillows and ottomans that will serve as seats while also adding to your decor. Creating your silent place will also contribute to making this a great addition to the aesthetic look of your home.
Conclusion
Finding the right kind of decor for your home can prove to be a challenge especially when you don't know what you're looking for.
Starting with a theme you're going for should always be your first step. Going with the hippie decor theme you have several options to choose from. As you narrow down remember to have an open mind and embrace a colorful life.