A long, cold winter has just ended, and spring has just begun. The cold winds have finally left our shores, and a warmer more pleasant climate has settled in. Most creatures big or small move slowly during winter to conserve energy because of the cold.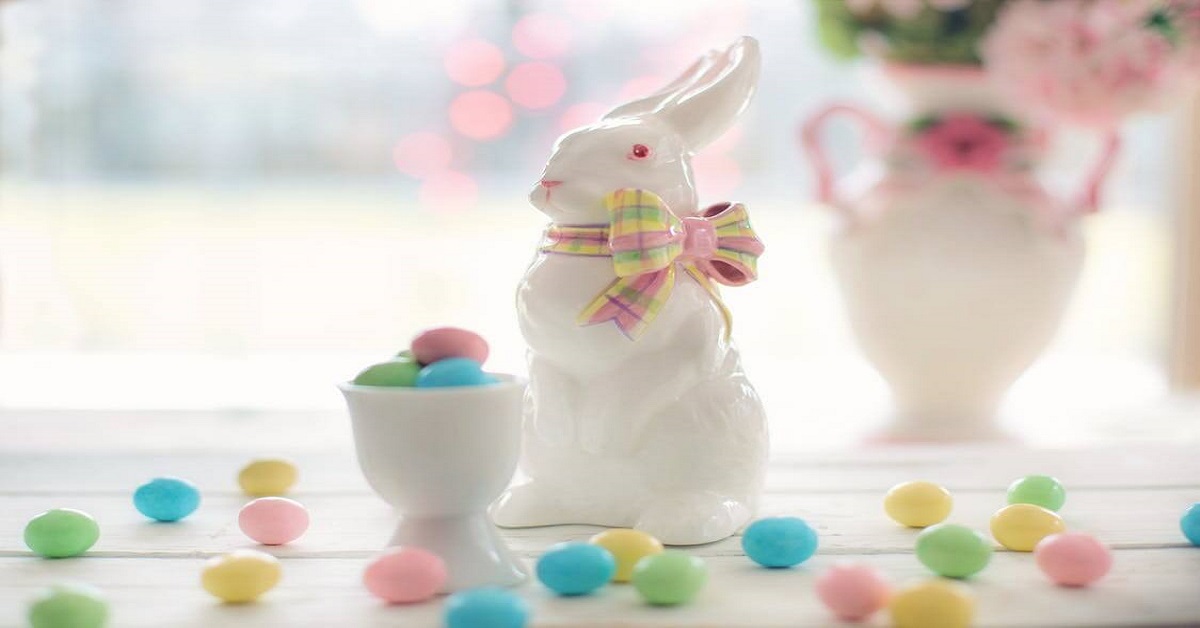 Easter is the first major holiday to celebrate the start of spring. It is a time of glorious rebirth and renewal. Not just for the foliage around us that are growing fresh new leaves and flowers but for people too. All the flowers and plants are bursting with vivid colors.
Thank you for reading this post, don't forget to the best blogger Guy About Home who offers the best garden and home improvement tips! If you are a home decor and design fan, don't miss the tips on home ideas. If you are a home garden owner, then you might be interest in our complete guides to house plants!
The same thing goes for our whole environment as a whole. Every living thing is just blooming with new vibrant life, and the celebration of Easter is the embodiment of that. The coming of spring is almost synonymous with easter, and it has become a favorite holiday for families.
In this day and age, the religious meaning of Easter has taken a back seat. Since modern society does not idealize religion, easter has become a more commercial enterprise. For Christians, however, Easter is celebrated to mark the resurrection of Jesus Christ.
Easter also marks the end of the forty days of lent which initially required Christians to fast. Hence at the end of that period of fasting, it is traditionally met with a feast on Easter Sunday.
Easter is usually celebrated on the first Sunday after the vernal equinox.
It has also become quite acceptable for Christians to celebrate Easter the way the rest of the world does. Those that hold different religious beliefs or are not affiliated with religion then easter is a time for chocolates, bunnies and Easter eggs.
Easter Sunday can be a very memorable and joyous occasion when celebrating with the whole family. As shine as pinterest living, decorating for Easter can be a lot of fun and equally remarkable for the entire family as well.
The tradition to use eggs during the time of Easter has been around for thousands of years. Ancient cultures believed eggs to be a symbol birth and renewal and were often used in rituals.
The practice to use Easter baskets has also been around for quite some time. Farmers would put their seedlings in a basket and have them blessed with a bountiful crop.
Here are the most popular, easy to do Easter home decorating ideas. Choose a few of these to make your Easter Holidays complete.
Source: Pinterest
Easter Basket
Perfect to use, if you are planning to conduct an Easter egg hunt for the kids. Use wicker baskets that you have laying around and intertwine colorful flowers around the basket. Insert the stems into gaps in the wickers basket and weave them once or twice, so they don't fall off.
These baskets would work beautifully to hold all the easter eggs the kids would find during the Easter egg hunt. Even if you don't use these baskets for that purpose and just use them to hold various chocolates, they would still look fantastic.
Source: Pinterest
Easter Jar Flowers
Filling up a regular glass jar with colorful Easter eggs is something we can quickly do to decorate for Easter. Seeing all the colorful Easter eggs through the glass jar should make your guests excited for the coming easter egg hunt.
Top off the jar with your favorite bouquet of flowers to bring easter and spring together. This design is indeed an Easter decorating masterpiece.
Source: Pinterest
Source: Pinterest
Easter Egg Wreath
Take your traditional laurel wreath and cover it with decorated Easter eggs. You can choose to sparsely decorate the wreath with Easter eggs or completely wrap it with your creations. In case you do not have a wreath then you can purchase or make one and go from there.
        Source: Pinterest
Source: Pinterest
Mason Jar Easter Baskets
Fantastic, eye-catching giveaways for all your guests after your Easter celebration party is over. Wonderfully simple to make, use identical mason jars and fill them up with Easter chocolates. Easter egg chocolates topped off with a large bunny chocolate bar will look beautiful throughout your party.
Source: Pinterest
Easter Tablescapes
Release the inner artist in you and design an Easter centerpiece for your table. Take an empty tray and add various elements of spring or easter. Use live plants, colorful flowers plus grass for maximum effect and don't forget the bunny rabbit.
Source: Pinterest
Bakers Twine Easter Eggs
What Easter celebration would be complete without Easter eggs. Use bakers twine during your party and allow your guests a fresh new take on Easter egg design.
Source: Pinterest
Beaded Easter Eggs
Another unique variation to designing your Easter eggs. Kids and adults alike will love to stick colorful beads on their Easter eggs. Great option if you have a ton of beads lying around the house.
Source: Pinterest
Melted Crayon Easter Eggs
A new twist on the traditional painting of easter eggs. Soak your boiled eggs in warm water before using regular crayons to create unique, colorful designs. The heat from the eggs would inadvertently cause the tip of the crayons to melt creating an incredible effect on the eggs.
Source: Pinterest
Nail Polish Easter Eggs
Last but not least. If you have a bunch of old nail polish that you no longer want, get them ready. This would be the perfect moment to have your party guests use them to create vibrantly vivid easter eggs.
Conclusion:
Easter is a beautiful time of rebirth and renewal. Making easter home decorations should not be too complicated, just choose a few of the options above to amaze your guests. Easter chocolates are even more fun than Halloween since they are all shaped like bunnies and eggs.
The act of painting or designing unique Easter eggs is something that children will remember forever. Participating in an easter egg hunt with friends and family would even be more memorable.
For more amazing ideas you can have, visit Guy About Home today or you can check the related blogs: