You do not need to have a new bedroom to create a baddie aesthetic room. With a few tips, you will be able to make your own baddie look in minutes.
Now is the appropriate time to think about how to make your room more interesting. Adding LED lights to your home and bedrooms is something that will make them better than before. 
Thank you for reading this post, don't forget to the best blogger Guy About Home who offers the best garden and home improvement tips! If you are a home decor and design fan, don't miss the tips on home ideas. If you are a home garden owner, then you might be interest in our complete guides to house plants!
Try to have a Baddie aesthetic room with a few neon-led light items in your room. This way, you can ensure that you have a room that will give you the best mood and experience.
This is not just because it adds more light but also because of what it does with the temperature in the room. In this article, we'll teach you clear and easy steps to spice up your life.
Table of Contents
Fluffy Carpet Bedside with LED Light

Floating Butterfly String light

Colorful Floor Lamp

Polaroid poster with LED Lights

Mirror-Design with LED Light

LED Poster Bedroom

Bed Pallet with LED Light
1. Fluffy Carpet Bedside with LED Light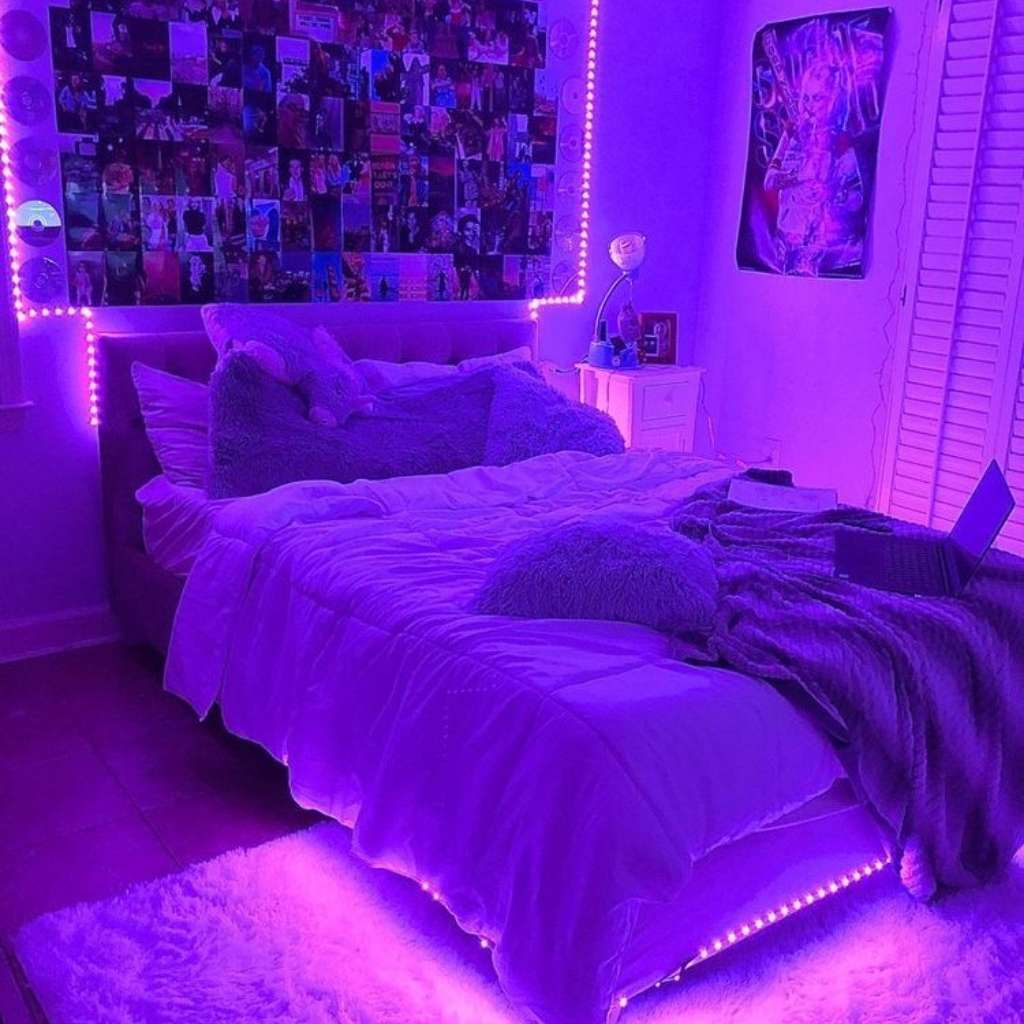 Image: Pinterest
Fluffy carpet, soft pillows, and blankets. These things will become your best friends when staying in your room. Only you can use the space for those things, but apparently, a baddie aesthetic room with LED light makes them more attractive. You're going to love this room as the lighting and the view are impressive.
Here are some techniques to achieve this kind of setup in your room:
Look for a paint color that blends well with the rest of the room's decor.

Install light gray curtains on your room's windows to complete the look.

Make the area look more expensive by putting in some silver cabinetry.

Add only a few accessories that complement everything else in the space.
2. Floating Butterfly String Light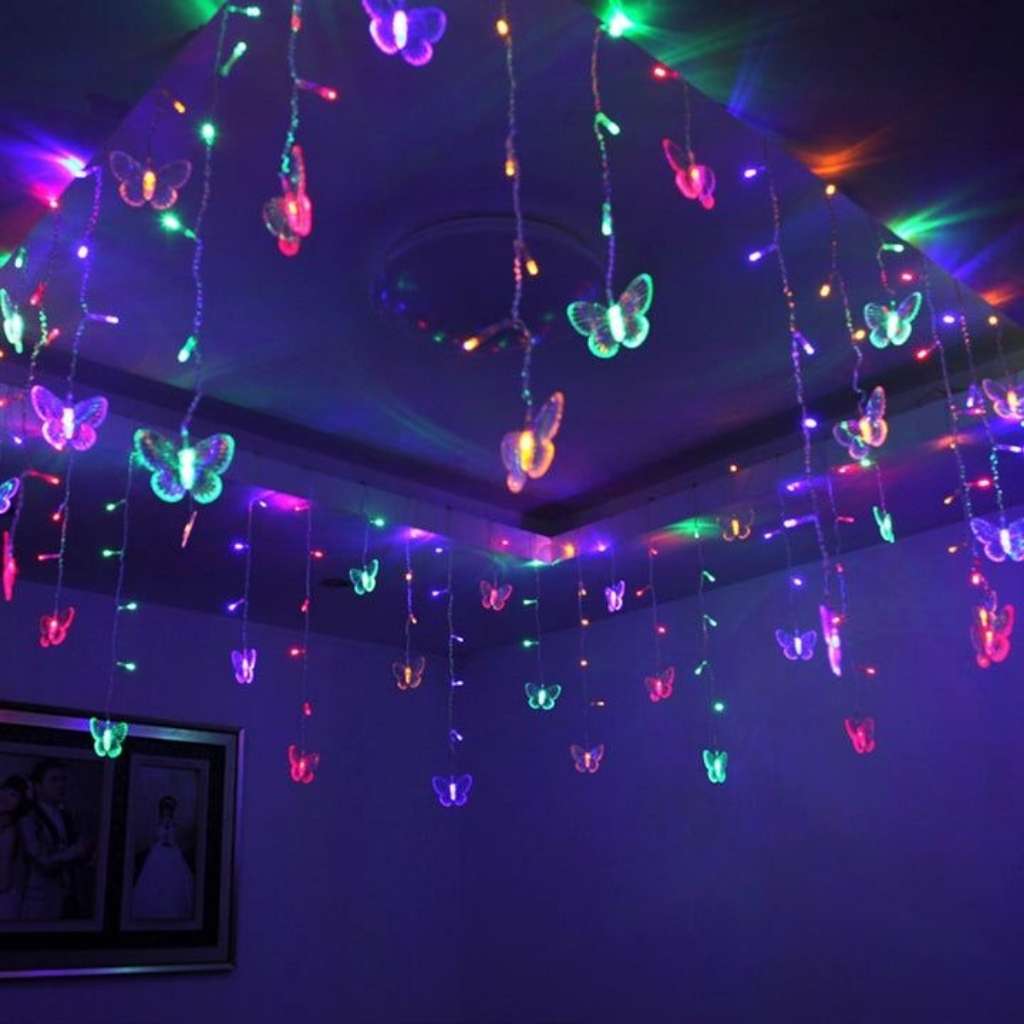 Image: Pinterest
These butterfly string lights are just too cute. They seem like they would be great for a party or when you want a little added brightness to your room, as well as an option for modern pergola lighting ideas. These butterfly string lights caught our eyes because they are unique decor. I feel these would make a great accessory to decorate your room if you're looking for a way to spice up the atmosphere.
Here are a few ideas to help you get the look you want in your room:
You can use the butterfly string lights in your room, on your porch, or anywhere you might want to add some light. They are perfect for a party or just to add brightness to your room.

Choose between pink, purple, blue, and white lights to suit your taste.
3. Colorful Floor Lamp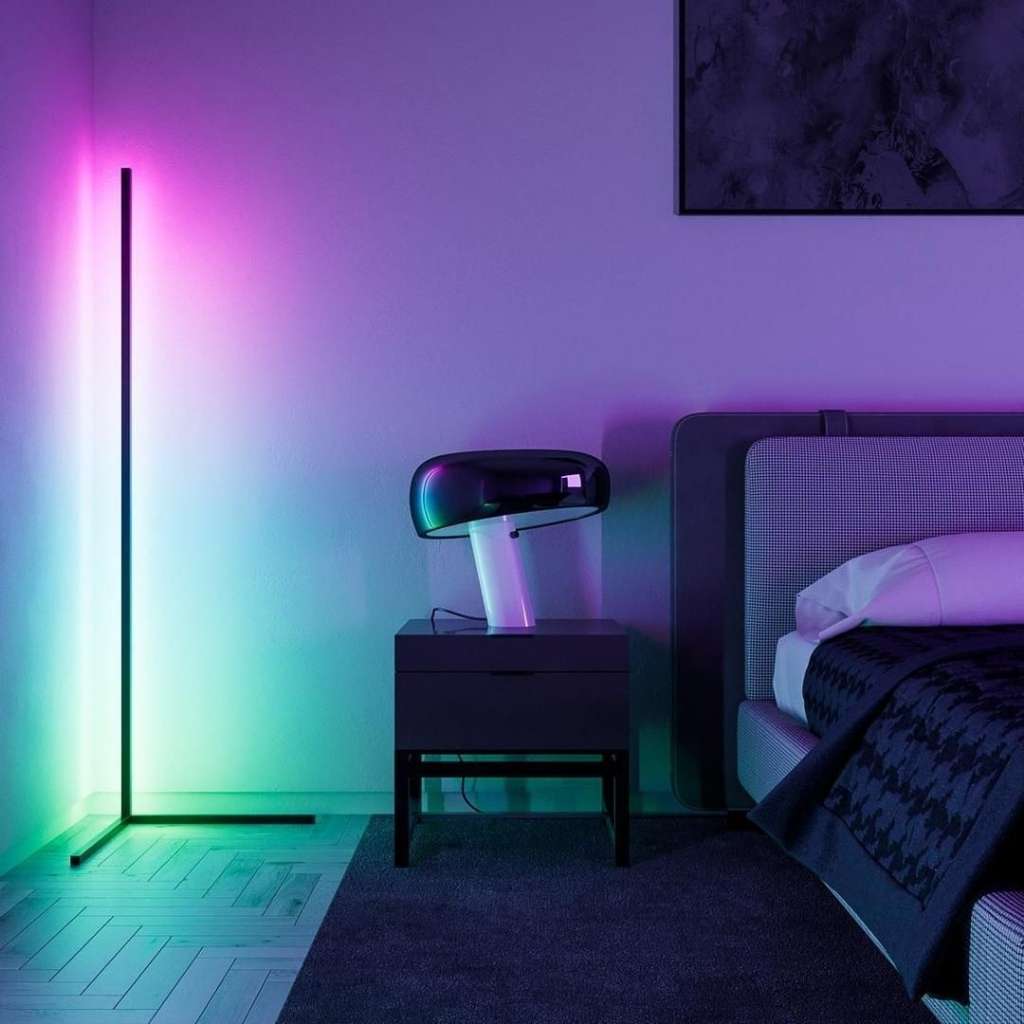 Image: Pinterest
If you've ever wished you could make a boring old light fixture turn into a multi-colored best bedroom starter, then this is the gadget for you. The personalized color changing LED floor lamp lets you choose from millions of colors and display dazzling light shows in real-time.
Check out these colorful LED floor lamp ideas:
Use it as an ambient light source in your bedroom, living room, office, or conference room, though it might be the best option for light grey vanity bathroom ideas.

You may operate it also using your phone.

You can use it also as your desk lamp.
4.Polaroid Poster With LED Lights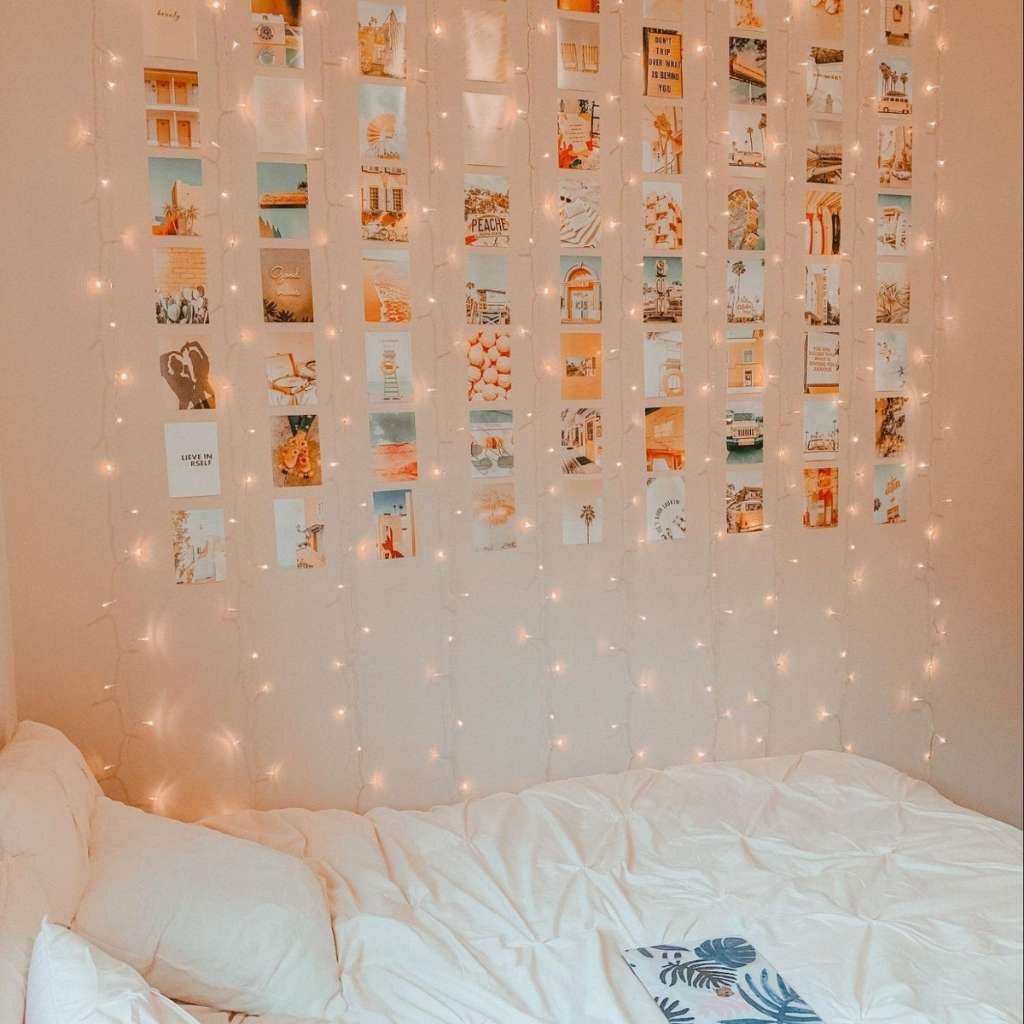 Image: Pinterest
Imagine if you could have a Polaroid picture immediately taken and printed out in front of your eyes. What's even more remarkable is that LED lights would illuminate the picture. This Polaroid poster with LED lights is cleverly designed to enhance any bedroom. It's a brilliant idea that looks great, provides additional lighting, and makes a perfect gift.
You must try this in your room. Here are some ideas:
You no longer have to print a picture, use your old photos, and then decide where you want to hang it.

Hang the pictures; they add ambiance and help you to capture the moment.
5. Mirror-Design With LED Light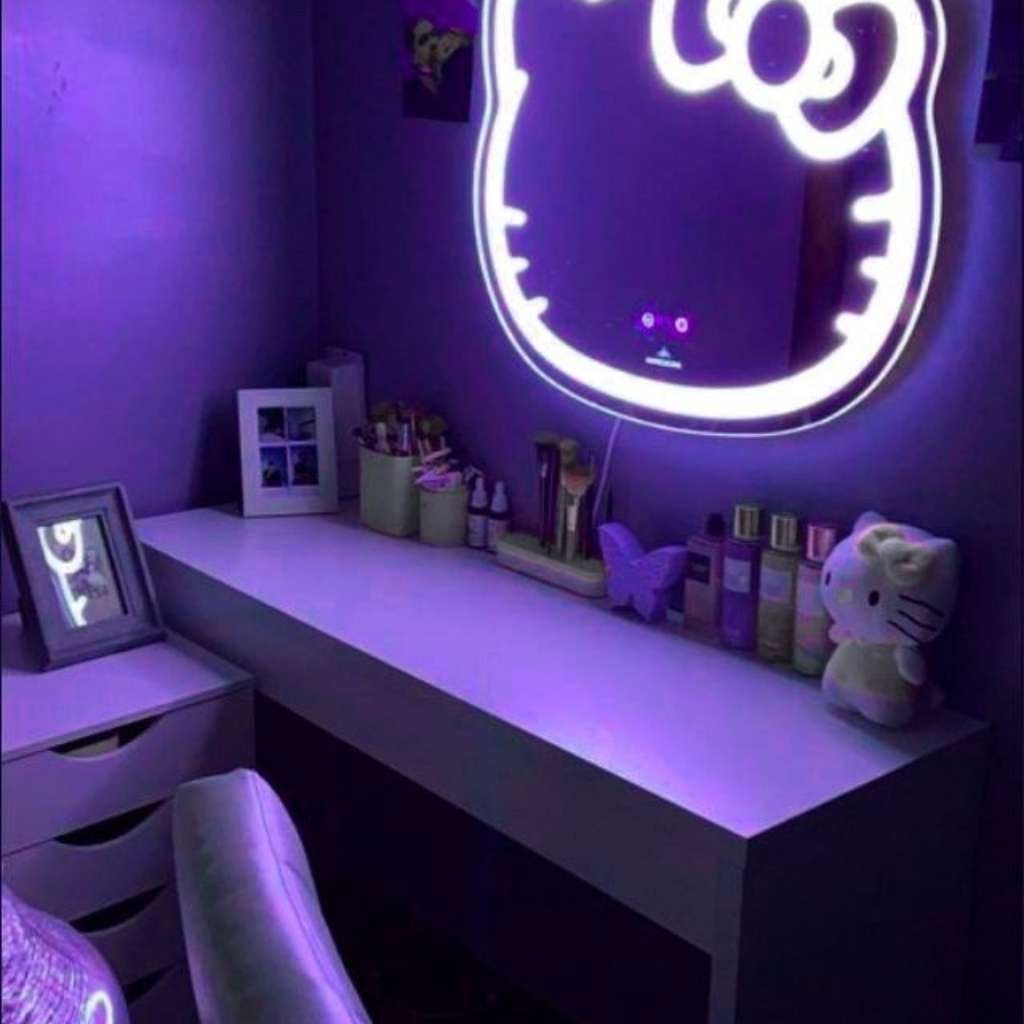 Image: Pinterest
The mirror design is an eye-catcher on every corner of your Paris style bedroom. Its incredible effect makes this mirror particularly interesting for children and adults alike. A particular attraction is the LED light, which can change colors or remain constant. LED Light bulbs are pretty cool and will add a lot of glow to your room.
Check out the mirror design ideas here:
In order to make the LED light visible at night, paint the wall a light color such as white.

Put it in whichever part of the table you like, along with some of your other accessories.

Adding framed or hung artwork to the walls is a terrific way to personalize the space.
6. LED Poster Bedroom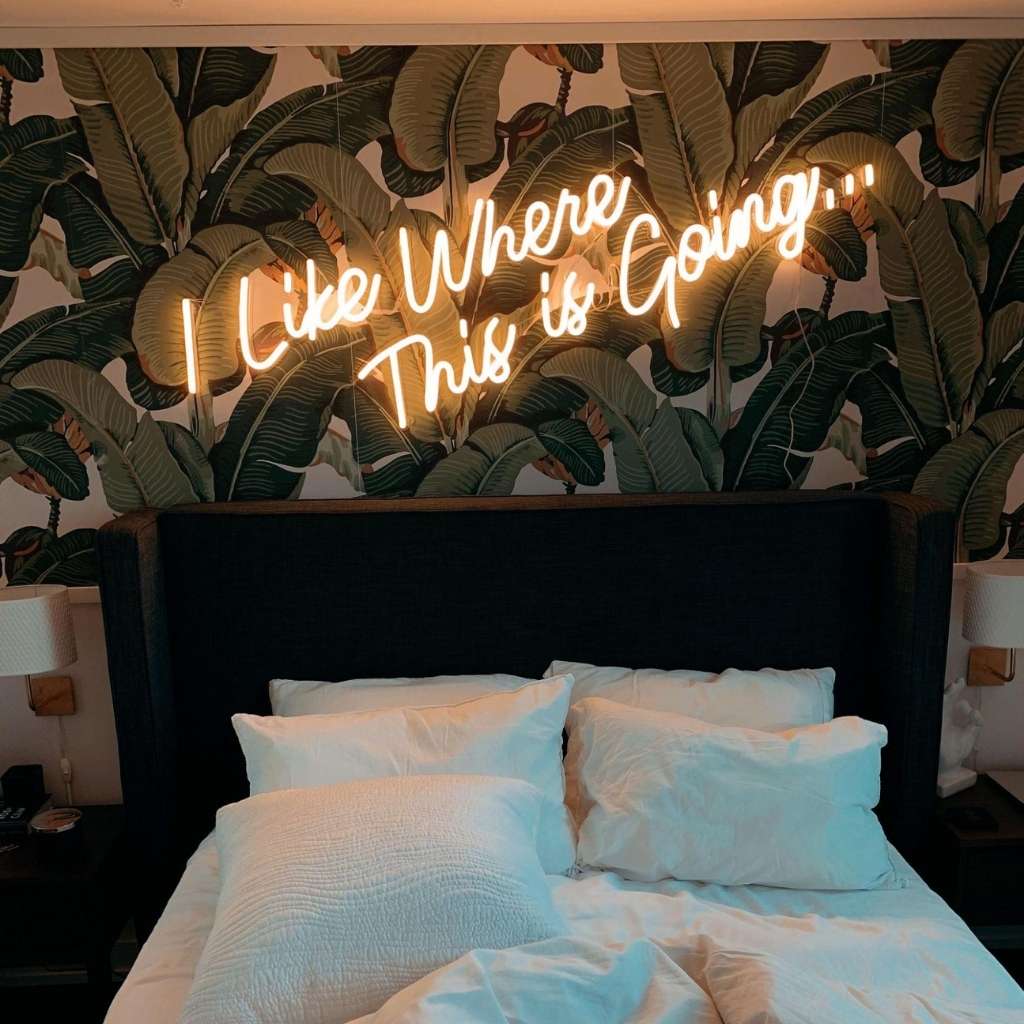 Image: Pinterest
This is the bedroom you deserve. The poster bed is perfect if you're looking to have a perfect night watching your favorite movies while eating snacks and having your laptop (or tablet), and maybe some wine at the side. 
The bed is made with a quality soft frame, which means you can sit up straight on the bed and use your laptop (or tablet) comfortably with a glow-in-the-poster LED light anywhere you put it in your bedroom.
Check out this poster bed if you want a cozy night idea:
You can use it as your lampshade at night.

Hang them together with beautiful frames on your wall.

Combine it with a different style of poster LED lights if you want.
7. Bed Pallets With LED Lights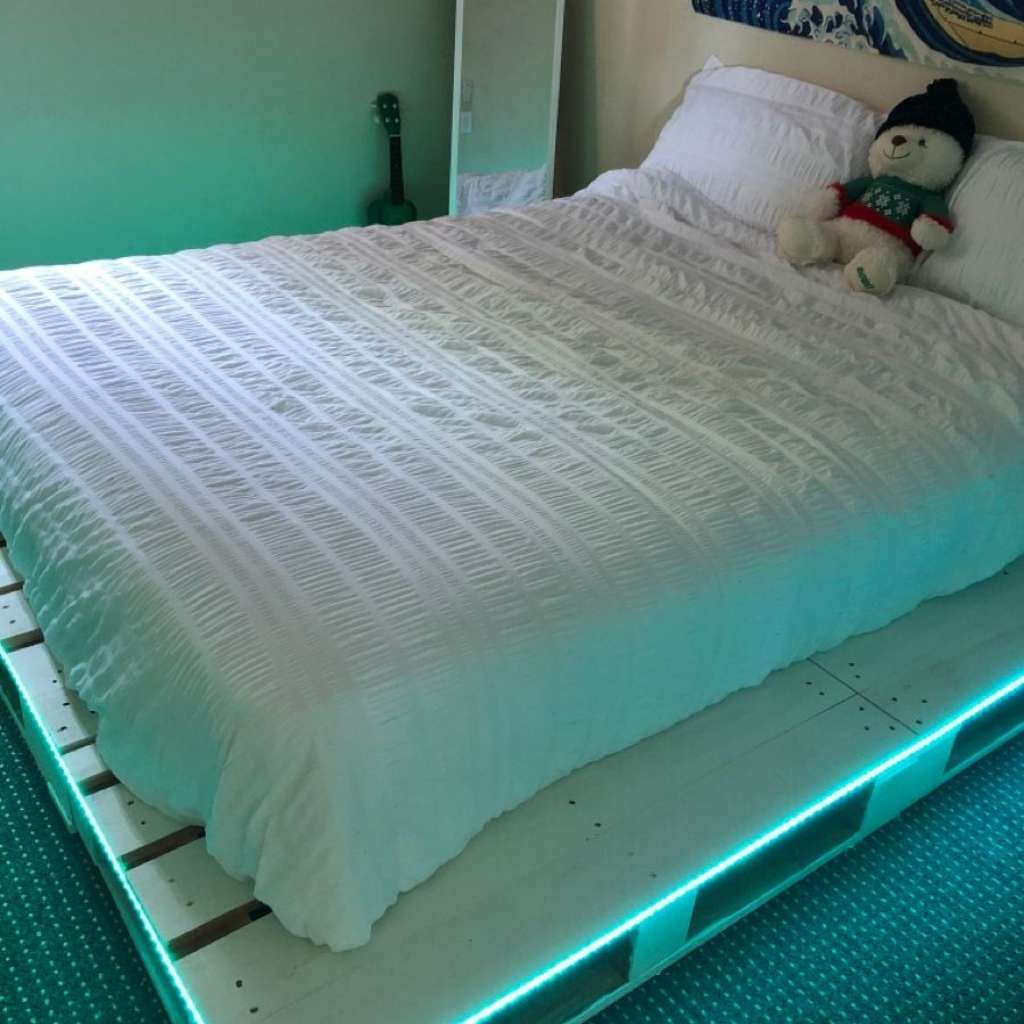 Image: Pinterest
After a long day of work, nothing beats relaxing in bed with a cup of hot tea/coffee and a great book. But sometimes, it's challenging to find the perfect light. That's why you need bed pallets with LED lights to set the mood lighting and enjoy your favorite past-time.
Look at this idea for bed pallets with LED lights:
Use different LED lights and install them at the edges of the pallet bedframe.

Include some soft pillows, blankets, and mattresses in the mix.

Decorate using furniture that matches the color scheme of the space.
If you are one of the millions of people who have trouble sleeping through the night, it might be time to purchase a bed pallet with LED lights.
Takeaway
Now that you've made your bedroom look as good as it possibly can, show off your bedroom to friends and family! Invite them all to see how awesome your room turned out by taking selfies of yourself in your new aesthetic baddie bedroom with LED lights. 
Design to impress with these amazing ideas, and they'll sure love how your room looks now. Visit Guy About Home for more bedroom ideas.