As long as you have a backyard, you can convert a portion of that space into a beautiful patio. Before jumping into building your patio from scratch, there are a few important things to consider. One of this is to keep yourself wary of pavement ants, as they are one of the common house bugs that can reside on your patio!
Thank you for reading this post, don't forget to the best blogger Guy About Home who offers the best garden and home improvement tips! If you are a home decor and design fan, don't miss the tips on home ideas. If you are a home garden owner, then you might be interest in our complete guides to house plants!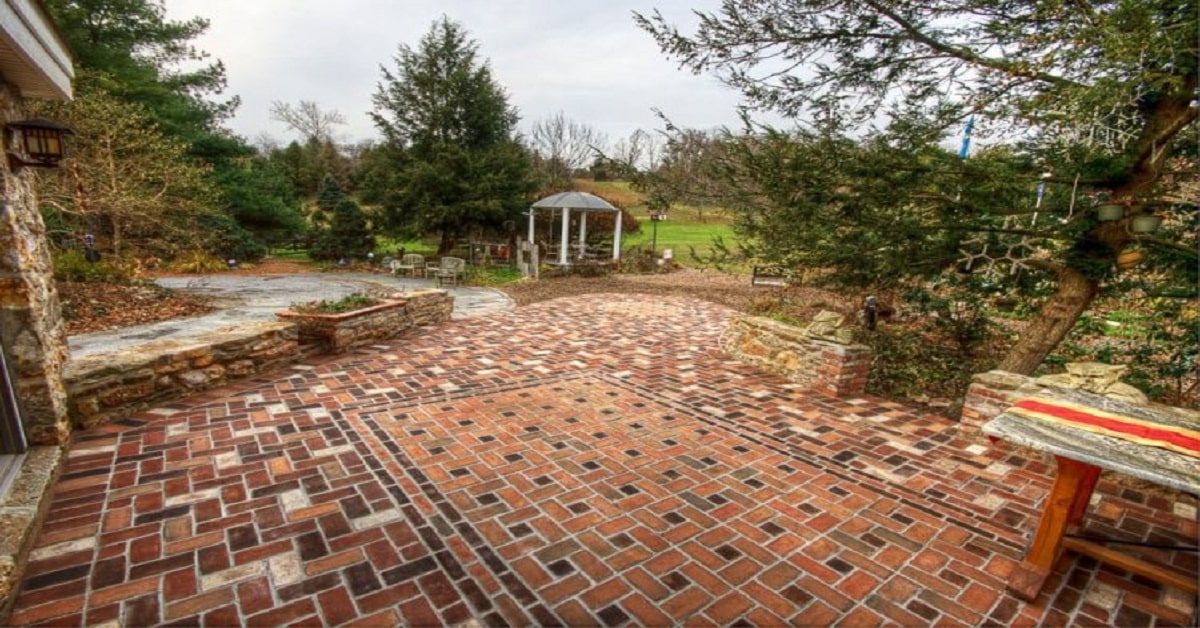 A lot of planning and thought goes into designing a patio. The overall layout of the land and the orientation of the furniture are one of the leading focal points. Another important feature of a fantastic patio are the different stones or hardscapes used to beautify its design.
Make sure to set aside a sufficient budget for all the materials you need to buy for your patio. While you're at it you may want to consider more awesome patio decorating ideas as well.
Using gravel as a base hardscape for your patio area is an excellent idea. Carefully planning where to lay gravel while decorating your patio is essential to create a harmonious symmetry in your design. Do not forget to build your patio in a slight incline for proper drainage.
Types of Stone for your Patio
Brick
Image Source: Pinterest
This versatile building material has been used for centuries to build houses, castles, walls, pathways, roads, and everything in between. It is a very affordable building material which has many uses. Adding a fire pit or path in your patio design would be an awesome idea.
Common Brick – Usually clay based and have multiple purposes. Perfect for any patio foundation or side structure. Typically red
Engineering Brick – Also clay based, are made to be very dense. Built for extra strength to withstand severe weather conditions. Usually colour grey
Calcium Silicate Brick – Crafted from lime and sand, these often come in a multitude of colours.
Fire Brick – Specially made from clay that is fire resistant. This is used for the construction of fireplaces and would be perfect for a fire pit on your patio.
Concrete Brick – Composed purely of concrete, usually painted any colour.
Flagstone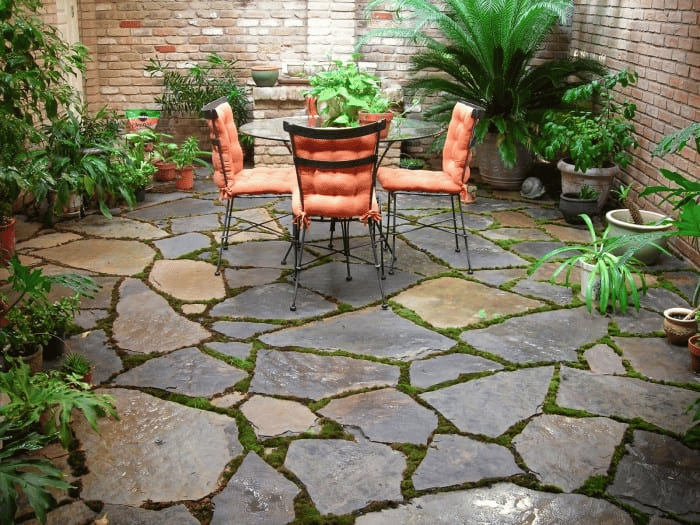 Image Source: Pinterest
This building material is a favourite for patios and walkways, o
ften used for paving in patios or gardens. Flagstone is a type of sandstone mixed with quartz and bound with silica or iron oxide.
Flagstones are sturdy and will last a very long time for whatever purpose you use it for. When using flagstones on your patio, it is best to use gravel as the primary base and decomposed gravel as the secondary base before setting the flagstones.
This will ensure your flagstone design will not shift or sink in the soil. The usual colours for flagstones are blue, red and yellow-brown, they come in are other colours too
It is a quarried resource which you can purchase in hardware stores or directly in rock yards. Flagstones are uneven pieces of smooth stone which are often compared to large puzzle pieces. The challenge in using flagstones is to match them up, so you don't have large gaps in between.
For a better finish, it is best to have tiny gaps between stones; you may need to cut the flagstones to create a perfect fit for your puzzle pieces. For the gaps in between the stones, you can fill them in with either decomposed gravel or soil if you wanted to grow plants in the gaps.
Limestone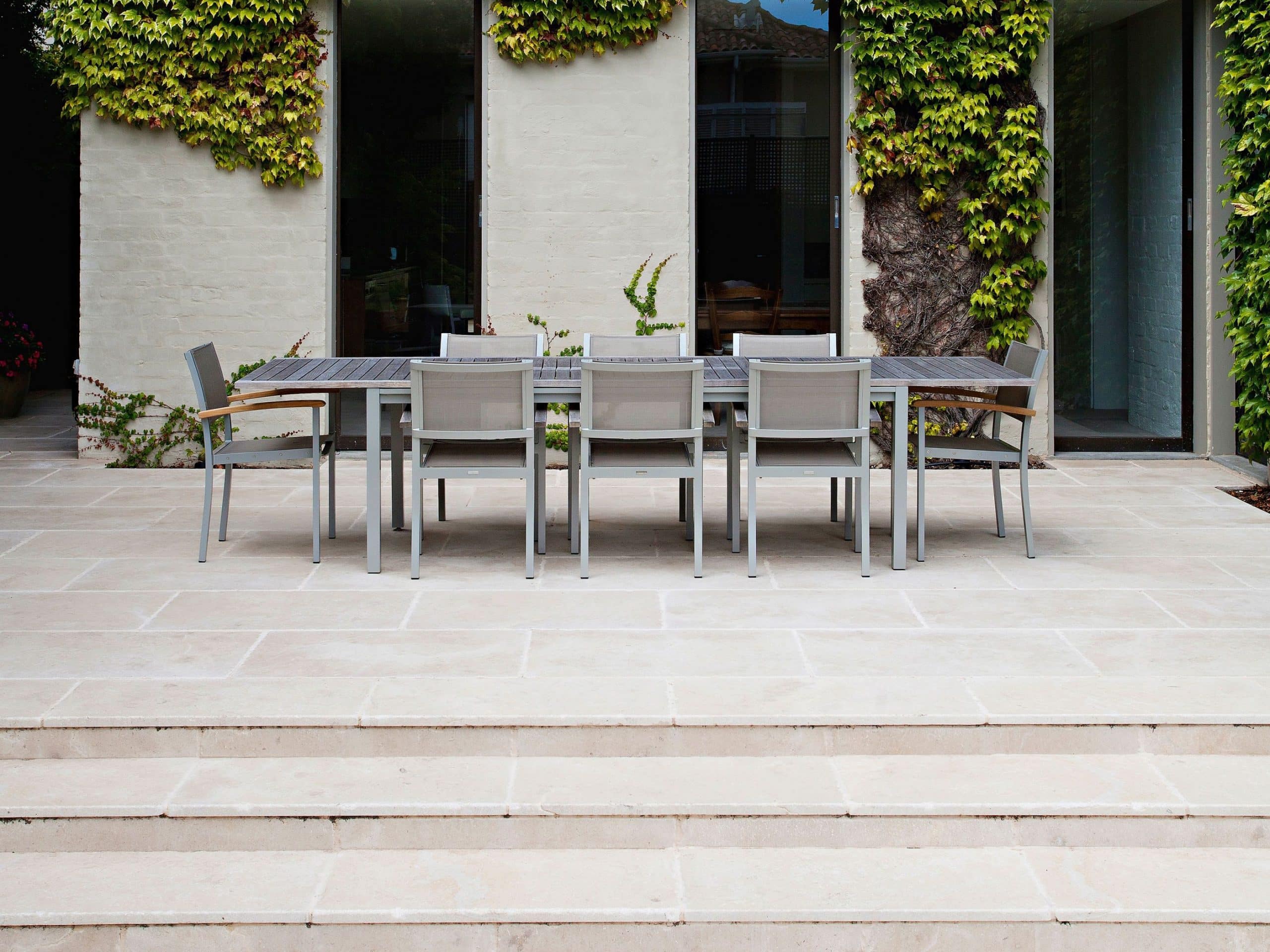 Image Source: Pinterest
Is another sedimentary rock similar to flagstones. It is used all over the world, from ancient civilisations to modern marvels. Limestone is easy to work with although a bit heavy if you are working alone and they are a bit expensive compared to other options.
Limestone is often used along poolside walkways because of their light tone they reflect sunlight to keep the feet nice and cool.
Gravel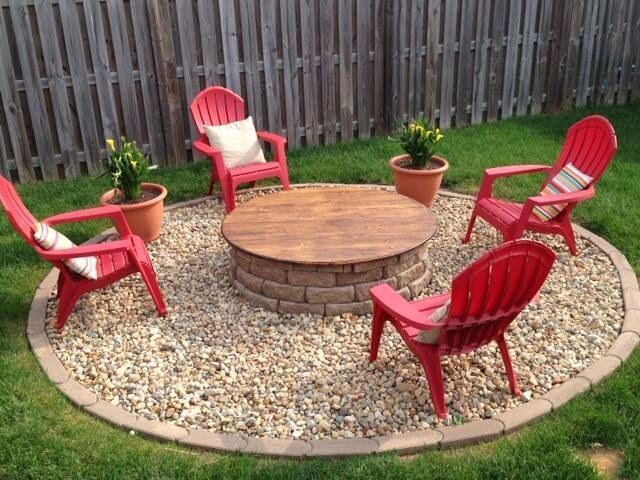 Image Source: Pinterest
Often used to create a stable base for other types of stones used in patios. Gravel can be used on its own and will still look beautiful. Pea gravel is the primary choice for a surface layer in patios.
It drains wonderfully, so you do not need to build a pea gravel patio on a slight incline for proper drainage. The water will go through the gravel and into the ground. There is still some preparation that needs to be done when building a pea gravel patio.
Set a design, make a drawing on paper and lay it out on the ground with some string. Start by digging into the soil with a shovel and remove about three to four inches of soil. Next, throughout the whole perimeter of the dig site carefully lay out a layer of landscaping fabric.
The landscaping fabric will create a barrier between the soil and the gravel. This way you do not end up with a muddy mess during the raining season or when you go to water your plants. Once the landscaping fabric is set, then it's time to pour in the gravel.
It is essential that you dig around three to four inches deep for your gravel to settle correctly. This will give the gravel enough clearance to become stable underfoot.
Concrete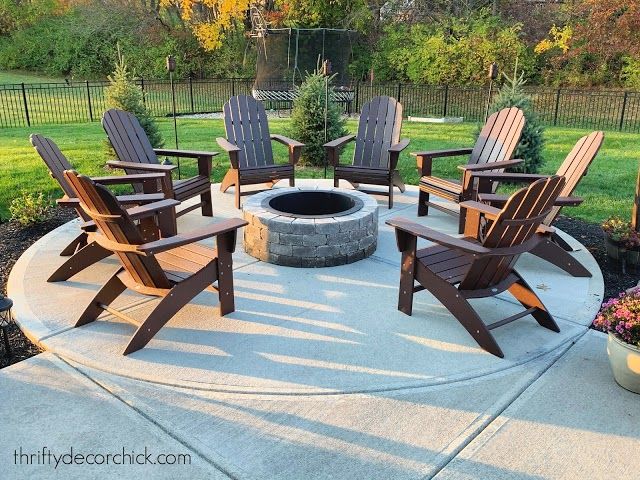 Image Source: Pinterest
One of the cheapest and most durable building materials available today. You can form cement in many different ways. Easily moulded to fit whatever design you have in mind.
It can also be finished in many various ways, stamped, brushed, acid washed, so you do have options. Stamped concrete can mimic other stones like cobbles, brick and even flagstone. Concrete's affordability and versatility in design make it a top choice among homeowners.
Tile – I know what your thinking but yes you can use tiles outside your home. You will need to purchase tiles that are rated for outside use. Do not use indoor tiles outside as the shiny finish on indoor tiles can be slippery when wet.
When using tiles outdoors, you will need to make a concrete slab as a foundation and use mortar to fix the tiles into the design permanently. Tiles are very sturdy and easy to maintain.
Conclusion:
There are many different stones to choose from. Best to take the time to select a type of stone that you will be happy to have on your patio for a long time. Don't worry though, because the money you put into building your patio will help to increase the value of your home.
For more amazing ideas you can have, visit Guy About Home today or you can check the related blogs: