Every homeowner dreams of updating some elements of their home. You might want a fancier bathroom, or redo the master bedroom, those are fine, but they don't add significant value to the house.
Thank you for reading this post, don't forget to the best blogger Guy About Home who offers the best garden and home improvement tips! If you are a home decor and design fan, don't miss the tips on home ideas. If you are a home garden owner, then you might be interest in our complete guides to house plants!
Renovations for personal gratification are great to satisfy your ego but don't expect a significant financial return on your investment. If you want to get back the money you put into your home, then you need to be more practical. The renovations less personal.
The renovation projects that add value to the home are the ones that are immediately noticeable from the outside. These are some top seven home remodeling projects which will give you the best return on your money.
Top 7 home renovation projects
Solar System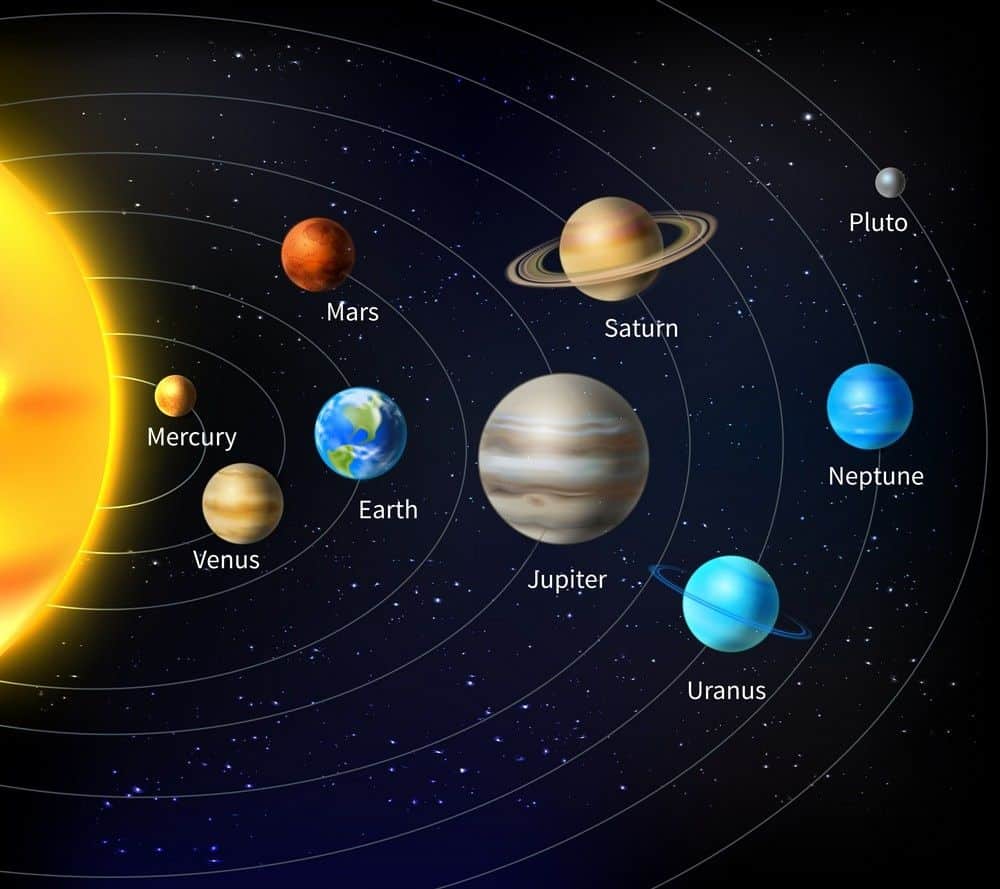 Image Source: Pinterest
If you are tired of paying through the roof for electricity, consider installing a solar system for your home. It's one of the best things you can do. If you are worried about the cost, there are federal and state grants available in the U.S. to possibly cover the cost of the solar system.
Make sure to have a professional check what kind of system you need to cover all your energy needs. Once you have your solar system installed, you will see a drastic decrease in your electric bills. It's even a step in the door towards home automation systems that can make your home more energy efficient.
Through net metering, the excess energy your system creates will be bought by the utility companies. So not only do stand the chance of minimizing or eliminating your electric bill but you may also be getting paid by the utility company for the extra energy you produce.
The UK also has something similar in place. With feed-in tariffs, you can get a set amount for each kWh(kilowatt hour) your system generates. This renovation project tops the list simply for all the money you can save and earn by going solar.
Upgrade the Front door and Garage door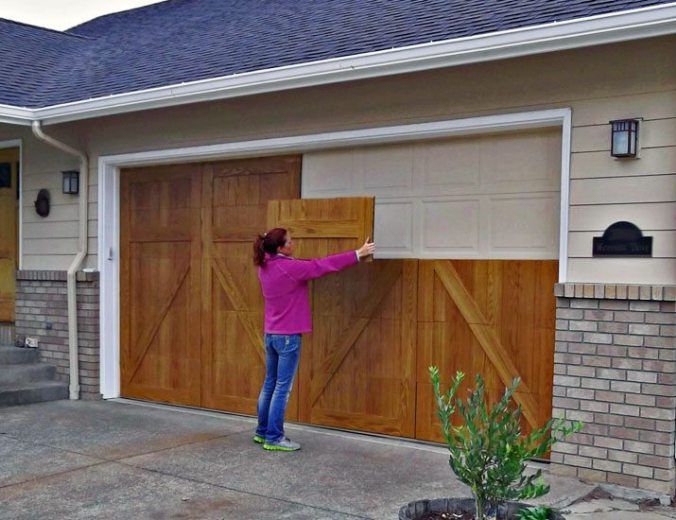 Image Source: Pinterest
Replacing the front door is a must when wanting to enhance your home's curbside appeal. You have some options for replacing your front door. Lately, the stone veneer models or stately steel doors have been top-rated.
Attractive front doors are a favourite among both home buyers and real estate professionals alike. Choose a stable wood door or a steel number for a quick way to improve the value of your home. Make sure also to add metal door jambs for added security to match your new solid, impenetrable front door. It might even be worth checking a few more home security methods you can apply.
While you're at it, upgrading your garage door is another great way to update your home. You can even recoup the cost by increasing your home's overall value.
Garage doors with windows are more desirable to home buyers, and you can get up to 98% of your money back with this particular home improvement project. Choose from aluminium, wood, fibreglass or steel.
Fibreglass insulation in the attic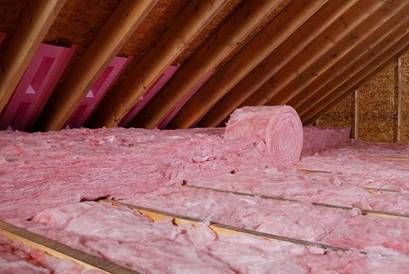 Image Source: Pinterest
Surprisingly, having fibreglass installed in your attic is the most popular home renovation project because you get 107% of your money back.
Not only do you get more than what you put into the home improvement project but you will see more savings in the form of a decreased electric bill. This particular project is not seen on the outside, but it is one of the primary features prospective home buyers always look for.
Manufactured stone veneer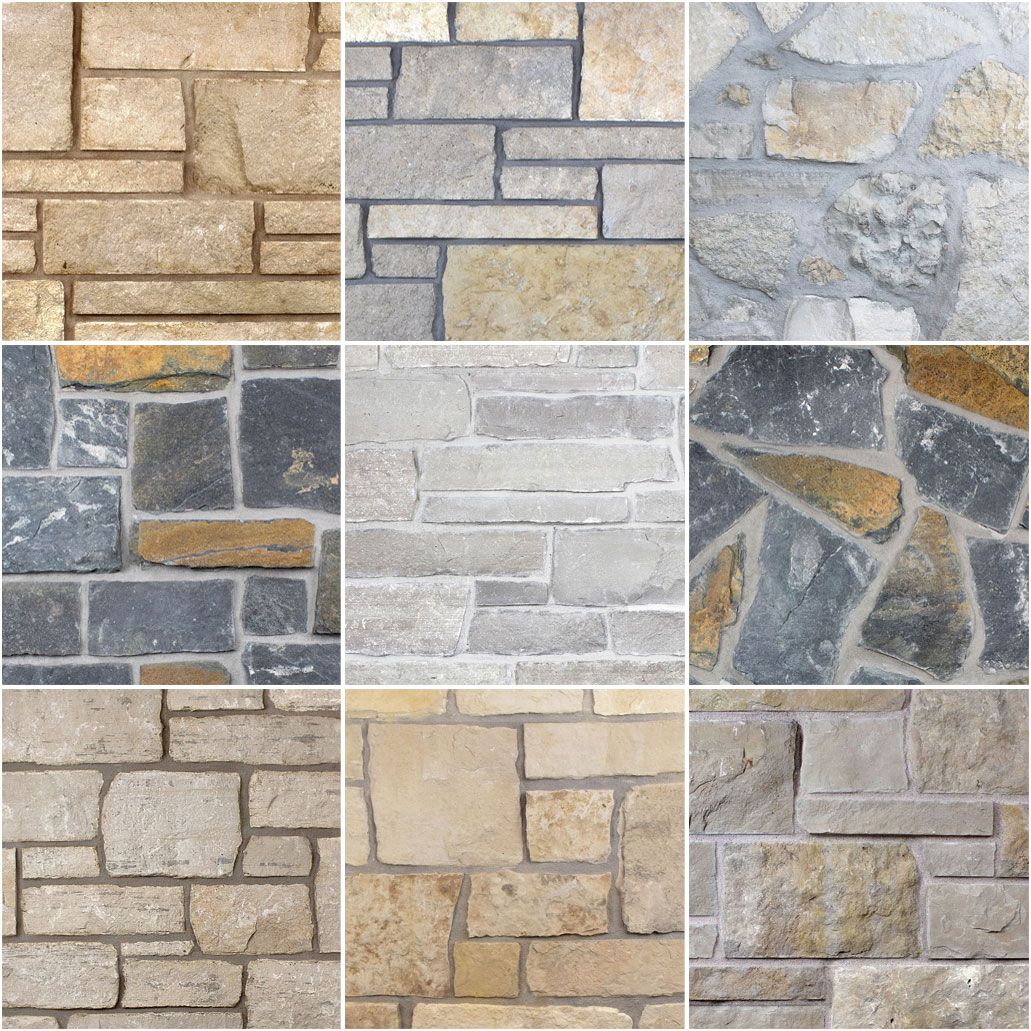 Image Source: Pinterest
Another popular option when wanting to redo the outside of your home. Installing stone veneers to your home's outside walls or even part of the walls will pay off big time. Manufactured stone veneers cost about half what you would pay for real stone, but they look just as good.
Stone veneers are made of aggregate, cement and pigment. Stone veneer companies have been around for a long time, and most have refined their manufacturing process to get to where they are today.
They are much lighter than real stone but just as durable. You can choose from a multitude of designs to fit your style. You would need some masonry skills to install these yourself since you would need to use cement to attach them to your walls or posts. If ever your renovation work would affect the party wall with the adjoining property, it would be recommended for you to hire a party wall surveyor to avoid legal complications like party wall issues in London as an example.
Installing stone veneers is one of the top home remodelling projects in terms of getting back the cost as well. Expect to get back as much as 92% of what you invested in this project.
Upgrade to vinyl siding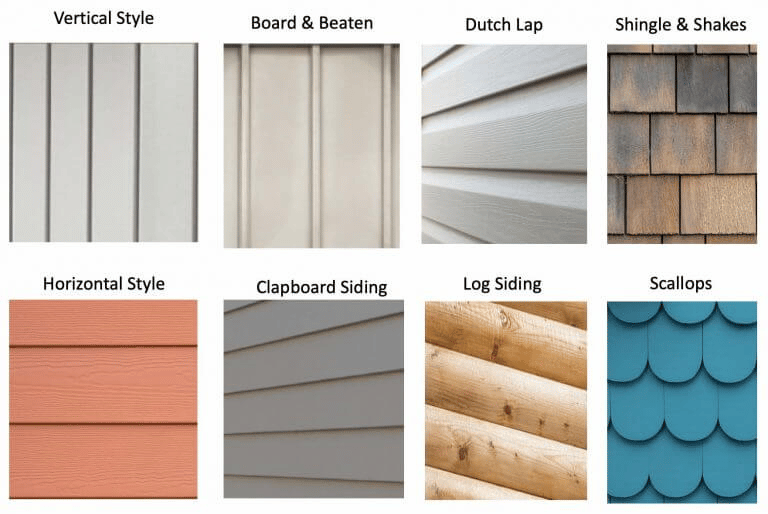 Image Source: Pinterest
Deciding to change the siding material of your home is a big decision. You need to choose the best material to make sure it lasts a long time, then decide on the perfect colour. Wanting to replace your existing siding is not something you do when you're about to sell the house.
You do this type of home renovation to enjoy the results. The best part is that when you do decide to sell your house, you can get back up to 85% of what you shelled out for this particular project.
Vinyl siding is the best choice because it can last up to 60 years and is the most durable available for this purpose. Unlike aluminium siding which tends to get dented or bent out of shape and wood siding which can get rotten over time, vinyl has none of those problems.
Converting the attic into a bedroom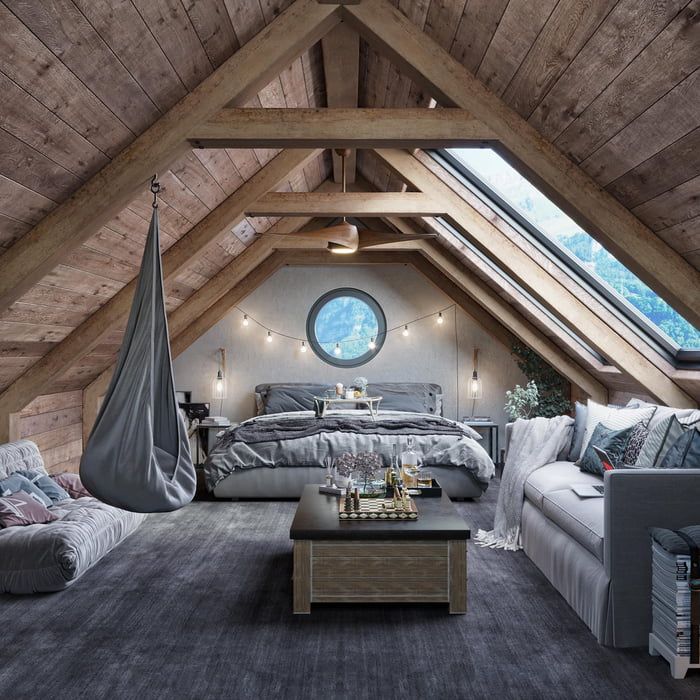 Image Source: Pinterest
Building an additional bedroom in your home is always a good thing. Maximizing the square footage of your current home by turning passive storage space which was your attic into a new bedroom is an ambitious endeavour.
You need to design the layout of the additional room and if you decide to add a new bathroom that will make the project an even more valuable addition to your home. Converting your attic to an additional bedroom will be like adding a second floor to your home.
Creating that extra bedroom and bathroom will upgrade your home's classification and will be worth much more when you decide to sell it.
Adding a Deck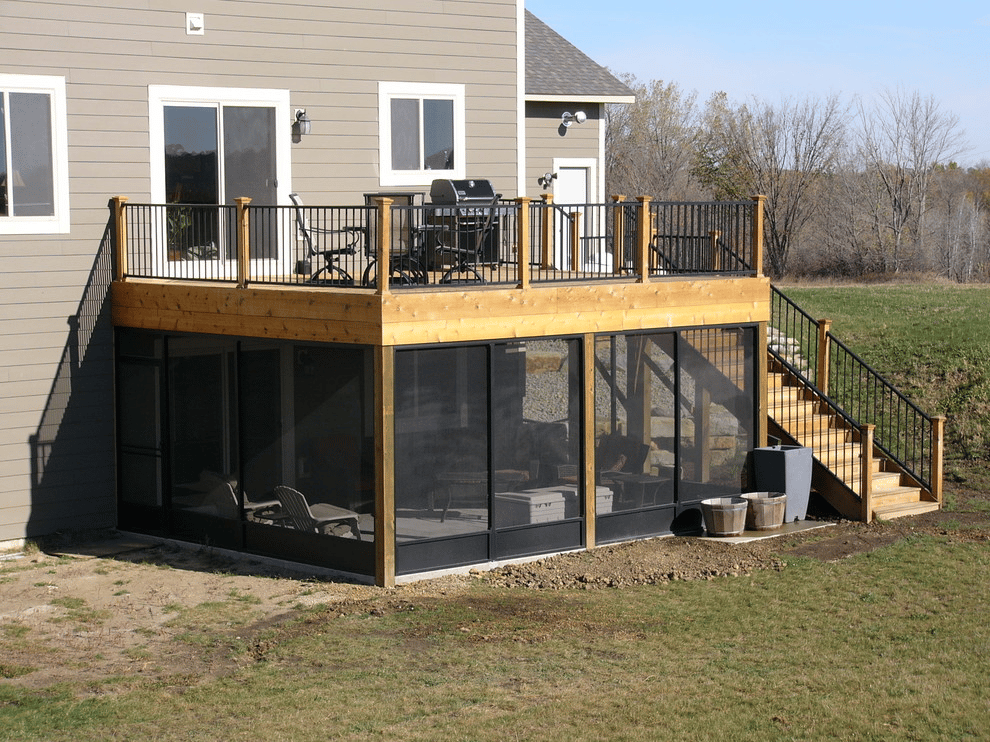 Image Source: Pinterest
Building a deck in your backyard is a popular home renovation project. You can choose to build a composite deck or a wooden one; either type would be an excellent investment.
Not only will you be increasing the value of your property but you will be adding a new relaxing space for your family and loved ones to enjoy the outdoors. Once your deck is built, make sure to decorate your deck. It will play host to many wonderful memories with family and friends.
Conclusion:
Making home renovations for personal pleasure is still essential. Like designing your bedroom to emulate the perfect style in your mind's eye may be costly but that is okay since it makes you happy. You also have to keep the bottom line in mind when making home renovation decisions.
Choose any of the seven projects indicated above, and you are sure to get your money's worth and then some. Your home will look updated, features and functions will be enhanced. Plus your property value is sure to increase. Now that is a win-win, and it's all for you.
For more amazing ideas you can have, visit Guy About Home today or you can check the related blogs: