With technology advancing at the rapid pace that it is, it's not hard to fall into that consumerism lifestyle. Gadgets might not be in Maslow's hierarchy of needs, but a lot of them are realistically useful. It's not like all gadgets are just for luxury.
Thank you for reading this post, don't forget to the best blogger Guy About Home who offers the best garden and home improvement tips! If you are a home decor and design fan, don't miss the tips on home ideas. If you are a home garden owner, then you might be interest in our complete guides to house plants!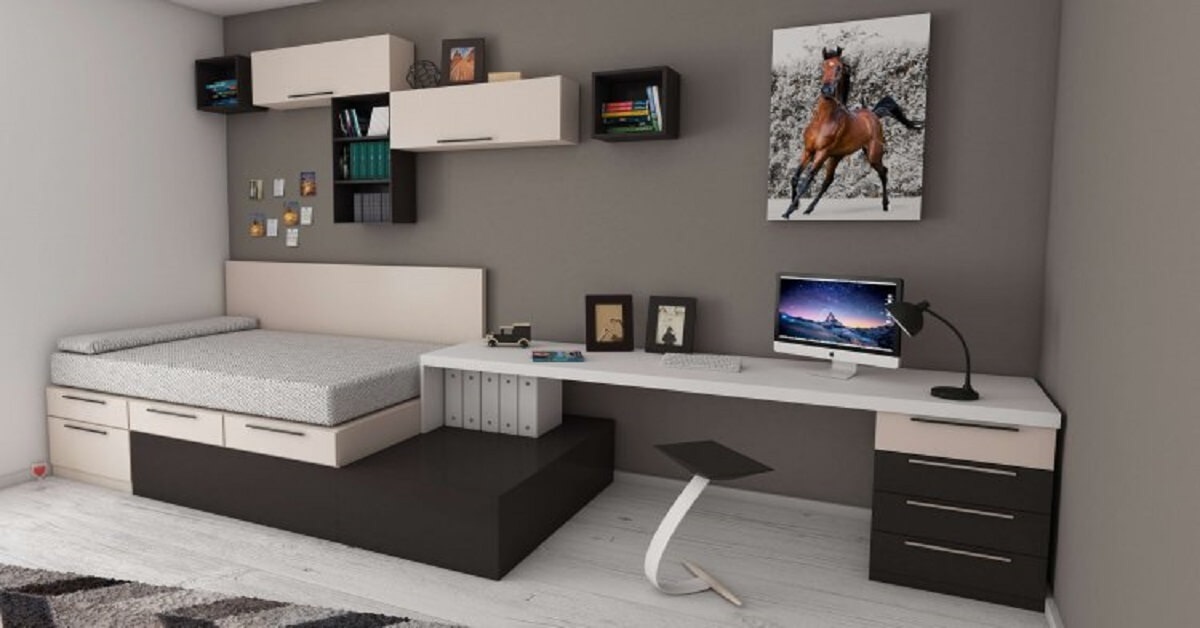 Photo by Medhat Ayad from Pexels
With that said, let's look at ways you can create a futuristic bedroom and some cool things to have in your room. After all, our cool bedroom is one of, if not the only, place we can get some real privacy. It's our own fortress of solitude!
Who knows, by the end of this article, we may even be able to create a futuristic house!
Bedroom Gadgets and Cool Devices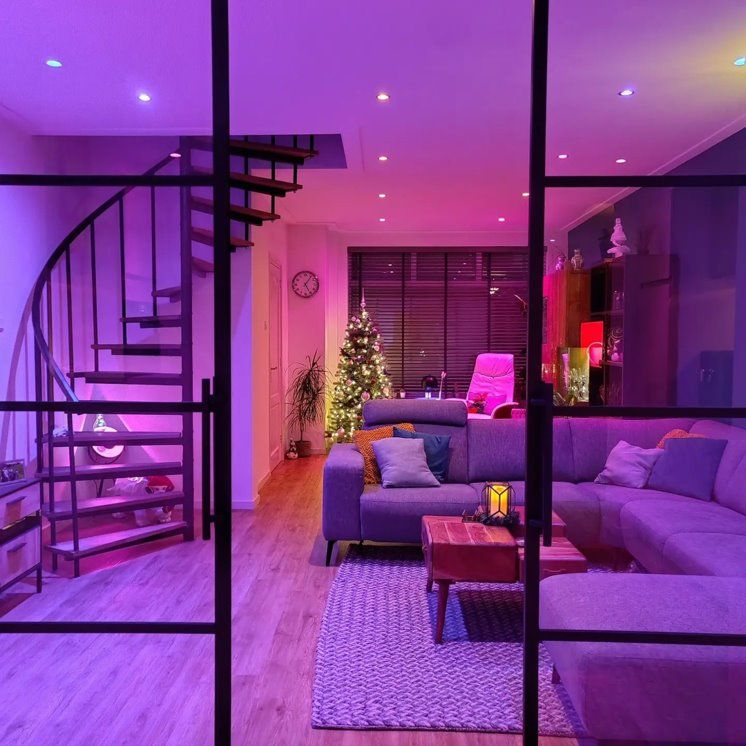 Image Source: Pinterest
This one is great for home automation ideas, especially when paired with smart assistants.
The first gadget on this list will be what lights up everything else that follows. The Philips Hue Lighting Starter Kit. This starter kit comes with three bulbs and a new hue bridge. Each bulb is eight hundred lumens, and it comes with a light strip. The strip is 78.7 inches long, and it can be extended to 32 feet.
Setting this up is very easy. You just download the Hue app, and then you connect the hue bridge to the ethernet, and then the light starts blinking. You follow a couple of easy steps, and it's ready to light up your room.
For the Hue app, you will be able to select your scenes. You can choose any photo and use it to create your own scenes for the smart bedroom, or you may set individual colours and dim levels for each light colour of your choice.
Apart from being able to create your own scenery, Hue also comes with four of its own presets, or as they call it, "light recipes." The four are namely: Relax, Concentrate, Energize, and Reading.
Also, Hue has a function called "Geofencing." What's incredible about this is that when the app on your phone or smartwatch detects that you are in a predetermined far away distance from the lights, it automatically turns itself off, which save energy at home and unnecessary expenses. But it doesn't stop there, it also turns itself back on when you're near!
Philips Hue also works with a wide array of third-party apps, which you may use for your enjoyment. However, we advise that you read reviews about those apps beforehand. You can rename your lights from the settings. You can add new cool devices such as a Hue Tap Switch or Hue Dimmer Switch. You go to the app and make adjustments.
With the Philips Hue, you are buying an entire economy of gadgets relating to it. This also allows you access to Hue.com. This website has presets ready that in just a click of your mouse, it can automatically set the scenes for your cool bedroom. With so many scenes available, you can be anywhere from the beach to the Grammys. It's definitely one of the cool things to have in your room.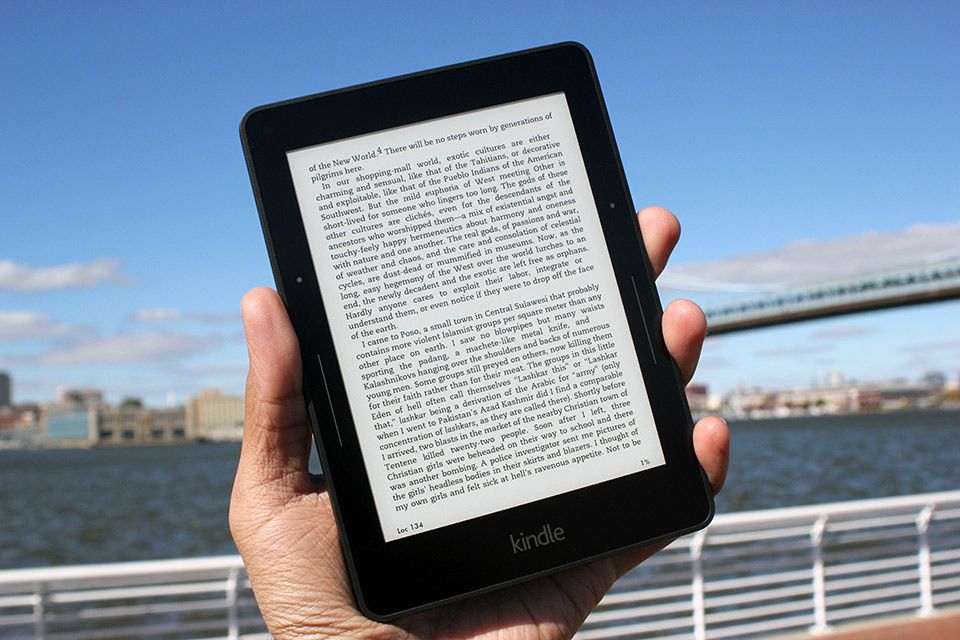 Image Source: Pinterest
Kindle Voyage is a tablet device that replaces books. Instead, you have an e-reader for ebooks, and its best feature is how it emulates the real thing. Almost every setting is adjustable; such as the screen's brightness, the font size, the colour gamut of the pages itself, and etc.
Being that the glass has a special finish, consumers are able to read the text comfortably even at the smallest font size. Also, the tablet has a "squeeze" feature on the left and right sides, which responds with haptic feedback. You can turn pages just by squeezing the sides.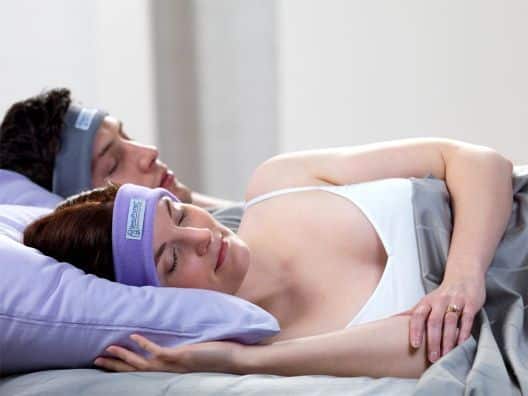 Image Source: Pinterest
No, it's not a gadget that puts your phone to sleep, nor is it an invention of phones that just sleep. The best way to describe SleepPhones is if headphones and headbands had a baby, this would be it!
You know how headphones can get really uncomfortable? Especially when you want to lie down with them. How about earphones? When you try to lie down with them with your head tilted, it's like stabbing your own ear canal. This solves it!
SleepPhones is a headband with speakers with a very slim form factor inside it for each ear. The original version had a cord sticking out the back for the audio jack, but the SleepPhones 2.0 (latest) is now Bluetooth compatible. Best used for when you want to lay down and still want to listen to music, podcasts, comedies, and etc.
But let's be reasonable, they're probably not going to beat the sound quality of your high-end headphones. However, nothing is also going to beat SleepPhones in its comfort factor.
Image Source: Pinterest
bedroom is your own fortress of solitude. Therefore, only the best is enough. With Samsung's 55" curved 4K TV, you cannot go any higher. It's the best of the best that technology can buy for now.
With its 4K Ultra HD resolution, 55" of creamy goodness, and "Smart" capabilities, you won't ever need or even think of getting anything else. Mount it on the wall or have a TV shelf ready, whatever suits your needs!
This product also features a 120Hz refresh rate; that means, whatever image is displayed on the screen, 99% of the time there will not be any motion blur or lag time. This makes for more vivid images and a very immersive experience. It is one of the cool things to buy for your room.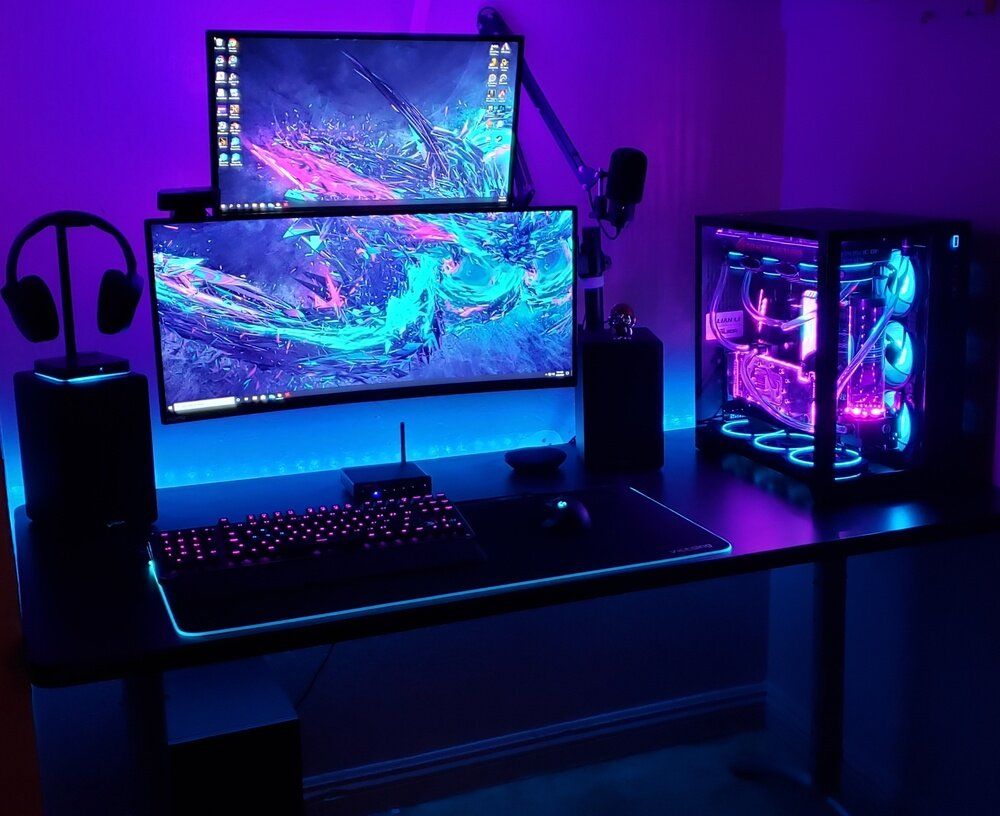 Image Source: Pinterest
Though computers may have been present for a long time now, it's not as if they've always looked the same. In fact, if you've been frozen from the time the computer was first invented, and only woke up today, you'd have your mind blown the moment you see what it is today.
Furthermore, if you subscribe to the RGB (Red Green Blue, usually referring to LED lights decorating some or all different components of a PC) craze today, it's going to look more futuristic than ever. Hey, it's even a great match to the first item on this list, Philips Hue.
Gaming PC's are not necessarily a one trick pony. Being that it has great capabilities, it's not only limited to playing games. You're also surely going to get a lot of work done, so long as you impose self-discipline!
Having one in your futuristic bedroom is extremely convenient and highly recommended. Since your cool bedroom is the one place for complete privacy, you can focus on getting work done with the assistance of this instrument.
The best part is, you can either have one built for you, or you can immerse yourself in the joy of learning to build one yourself. Fully customizable, of course.
Technology knows no bounds
We're certainly living in fantastic times. If I don't stop myself, this can easily turn into a 20-page report. We haven't covered other awesome bedroom gadgets like Wireless Headphones, a Gaming Laptop, a "smart" mattress such as the Luna Mattress Cover, Bluetooth speakers, and so much more.
This only proves that technology is advancing at a rapid pace. This is good for you, as you will have boundless choices as to which you want for your own smart bedroom.
Happy hunting!
For more amazing ideas you can have, visit Guy About Home today or you can check the related blogs: