Feel sexy and fabulous once you step into your room. These beauty room ideas will surely be a big help. Read this article now!
Throughout the years, each and everyone has always been aiming for beauty. But do you know that you can achieve something beautiful if you will just follow the ideas written below? Yes, you read that right!
Thank you for reading this post, don't forget to the best blogger Guy About Home who offers the best garden and home improvement tips! If you are a home decor and design fan, don't miss the tips on home ideas. If you are a home garden owner, then you might be interest in our complete guides to house plants!
Almost all of us have thousands of beautiful room design ideas but we can say that we do not know where to start. And we are now telling you, it is now or never. Create your dream room design and satisfy your creative cravings at once!
You can also check out beauty salon decor ideas for some inspirational ideas if you want to explore more.
Table Of Contents
Makeup Room Decor Ideas

Beauty Therapy Room Ideas

Sleeping Beauty Bedroom Ideas

Pink Beauty Room Ideas

Grey Beauty Room Ideas

Modern Beauty Room Ideas

White Beauty Room Ideas

Small Treatment Room Ideas

Glam Makeup Room Ideas

Luxury Makeup Room Ideas

Spa Small Beauty Room Design Ideas

Beauty Salon Room Design Ideas

Beauty Parlour Room Design
1. Makeup Room Decor Ideas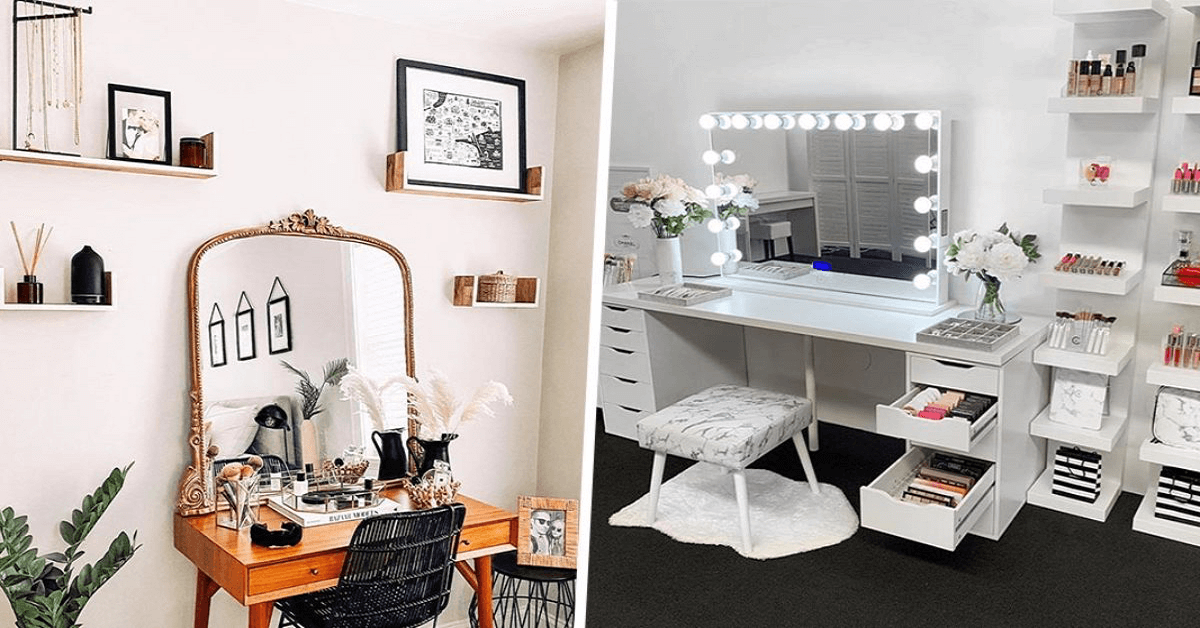 Image Source: Zula SG
Isn't it magical to have your own room where you can transform yourself into a goddess? But before you do that, you must know how to set up a room that is organized and ultimately eye-pleasing to you. After you store all your makeup in your drawers and shelves, try putting some finishing touches that will surely add some colors and beauty to your station.
Some design elements that you can add are:
portraits
paintings
books/journals
LED lights (around your mirror)
vase filled with complementing flowers or feathers.
Rusty and traditional projects an impression of sophistication, while black and white makeup station give out the idea that you are a modern-thinker yet incorporates simplicity in your lifestyle. So, what would it be?
2. Beauty Therapy Room Ideas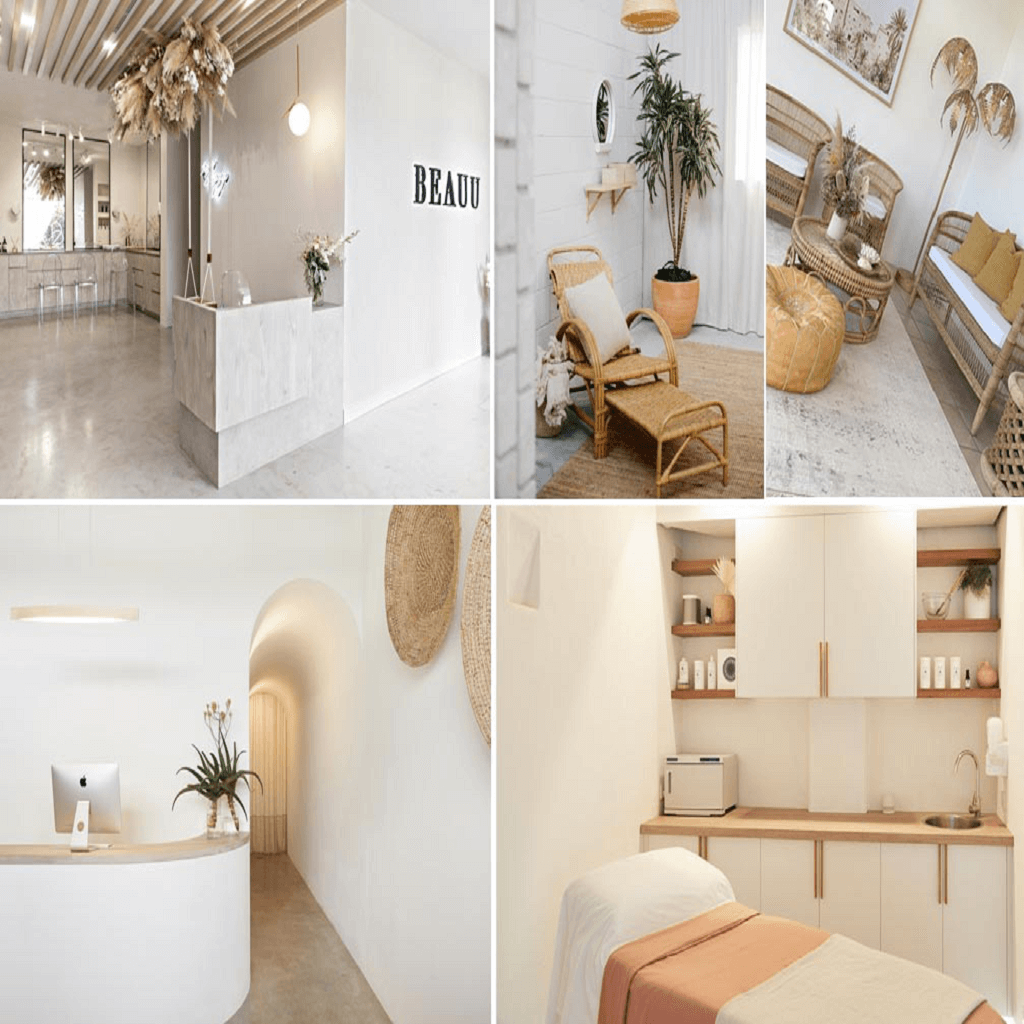 Image Source: Salon And Furniture Equipment by Comfortel
Therapy rooms are where you eliminate all your stress away. So, why not put up a design that is relaxing yet stylish? If you want something traditional but a room filled with elegance, you can try covering it up with golden brown, white and gray. Be sure to have your bed comfy enough for you to relax on.
To add a bit of a creative element to your design,
hang baskets
come up with rattan seats
install indoor plants such as ferns, palms, and succulents near your computer.
Put a vase of flowers. Remember also that your flower arrangements should go with the
design you wish.
3. Sleeping Beauty Bedroom Idea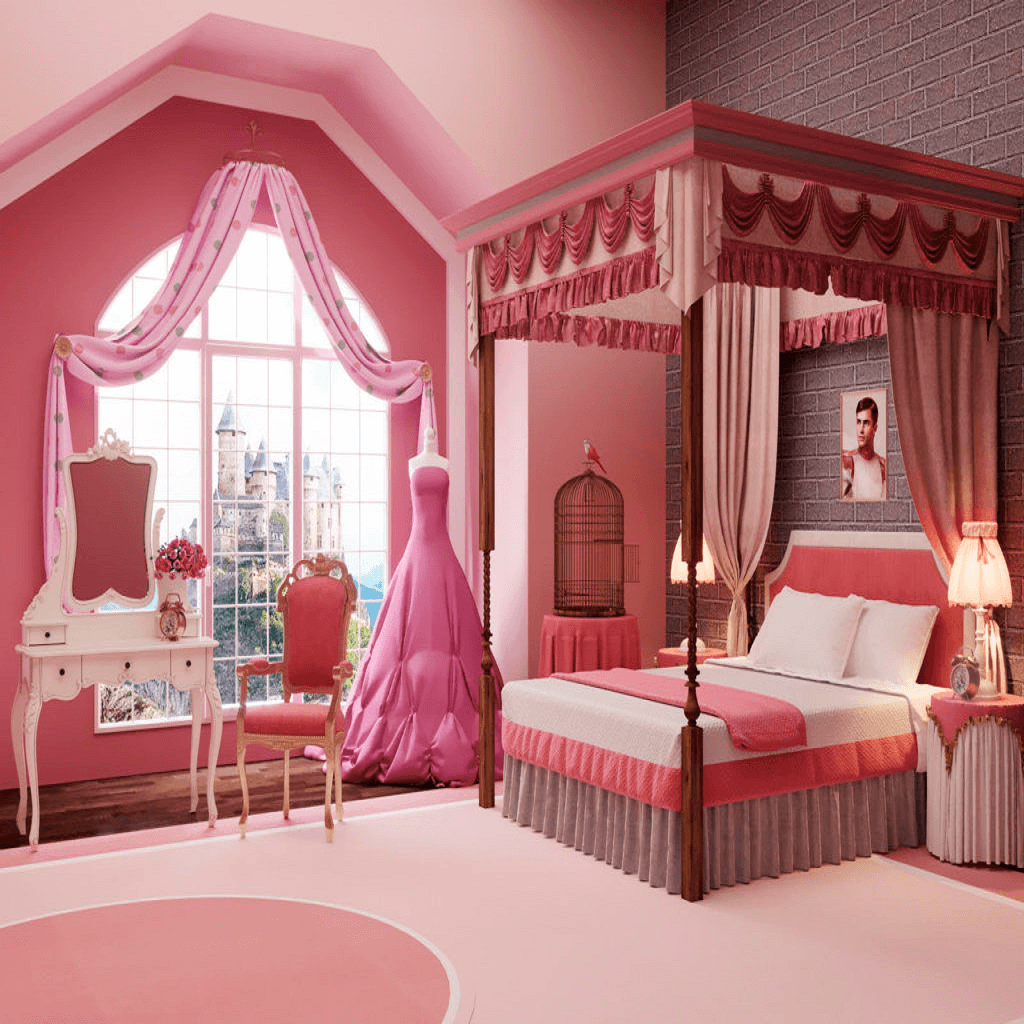 Image Source: Mickey Blog
So, you wanted to feel like royalty once you enter your bedroom? Well, that's possible. All you have to do is to put bed curtains around your canopy bed.
Follow these steps to achieve a perfect design.
Make sure that the curtains are complementing the bedroom designs and theme.
Make the most of it by putting on a mattress that best matches the curtains.
You can also put a makeup station inspired by royalty.
Go and sit in your comfy chair fit for royalty.
To add a more royalty mood in the entire room, you can put a cage, a prince poster, and a
gown.
And, there you go, you can indulge in a deep slumber without worrying about your bedroom being messed up.
4. Pink Beauty Room Ideas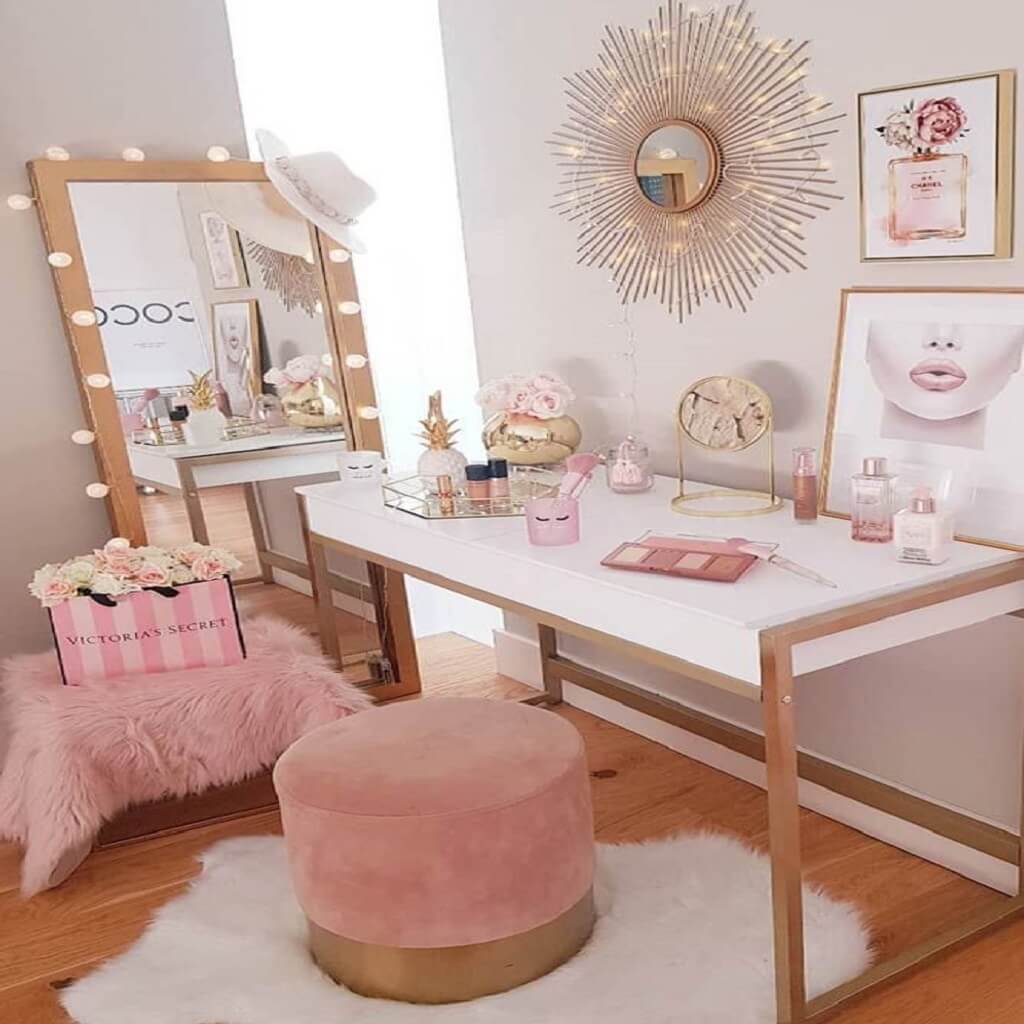 Image Source: Pinterest
Pink rooms are for ladies who want a touch of a glamourously flirty chic theme.
Start with having your makeup tools and equipment customized into pink color.
Pair it with white painted wall or any furniture for it could go with anything.
Best carpet options should be: wool or feather carpets
Optional: Put a pillow on your glass seat for a more relaxing impression
Come on and don't be afraid to transform your room into a barbie-doll-like theme. Join her in her fancy ways and incorporate this way into your room so that you would always feel good.
5. Grey Beauty Room Ideas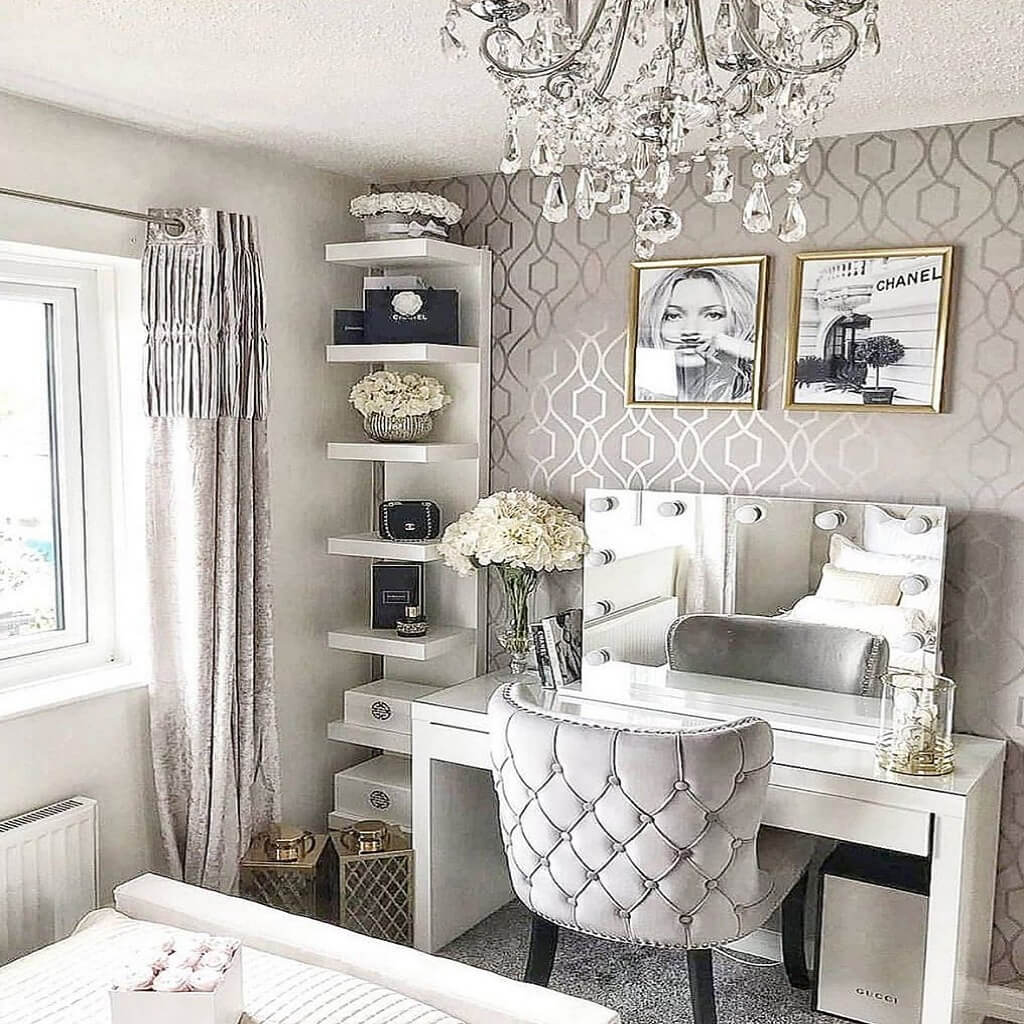 Image Source: Pinterest
Grey is not a boring color. In fact, when it is paired with white, it brings out the minimalistic design which gives out neutrality and balance in the entire room.
Two ways to bring out the best in your room:
Put a simple blush of pink such as artificial or natural flowers if you somehow want to highlight some stuff or design elements in your beauty room.
Surround the mirrors with portraits hanging on the walls to eliminate the dullness that the grey color is providing. You can check beauty decor ideas for more inspiration.
Despite these, grey also projects that you have a sophisticated eye in design.
6. Modern Beauty Room Ideas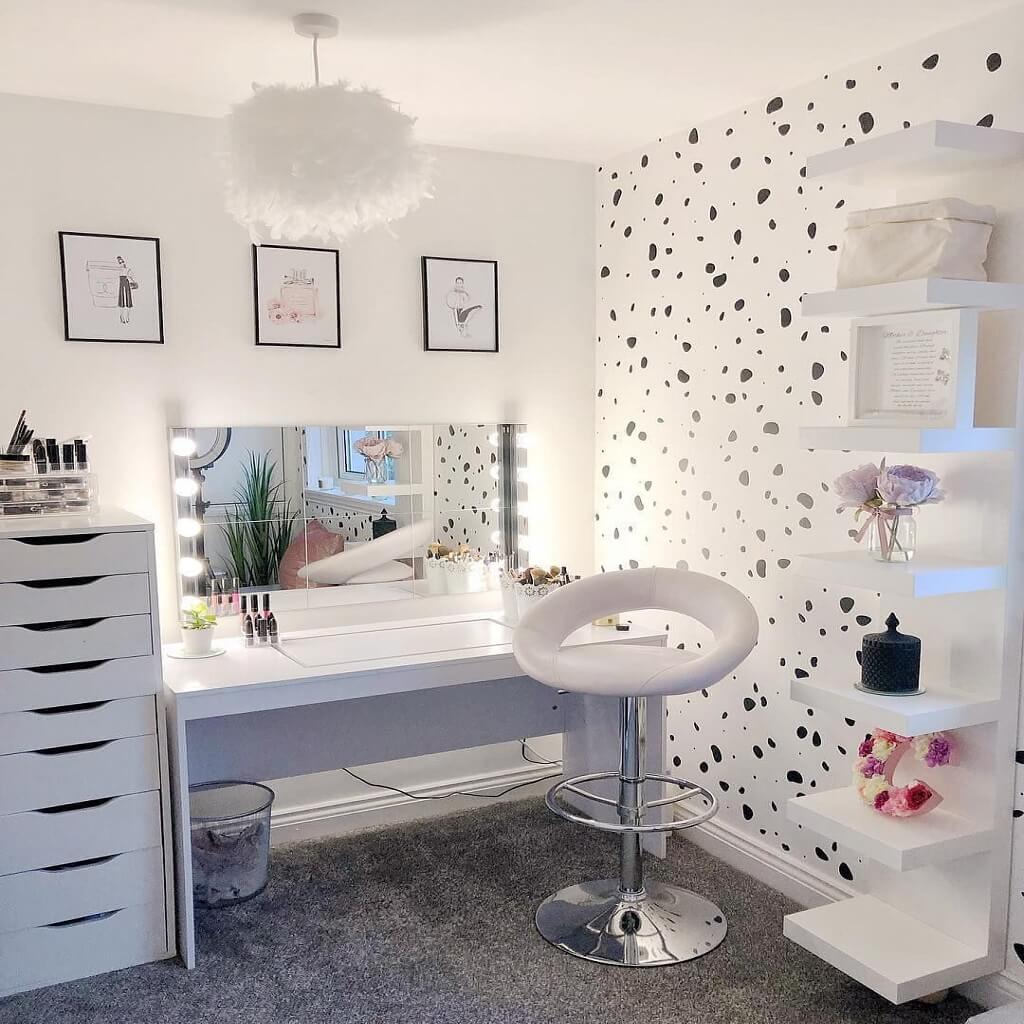 Image Source: Pinterest
A modern beauty room starts with a luxurious chandelier and ends with a white elegant sheep wool carpet. But if you will ask what's in between, here's how:
Zero into the plain and minimalist colors such as black, blush pink, and white.
Have your own mini cabinet filled with several drawers attached to the mirror.
The mirror, to have it more elaborated, should have LED lights around.
The LED lights should be a bit colorful so that it would eliminate the plainness of the entire room color.
Glass chair is a good idea too.
Why not try these now?
7. White Beauty Room Ideas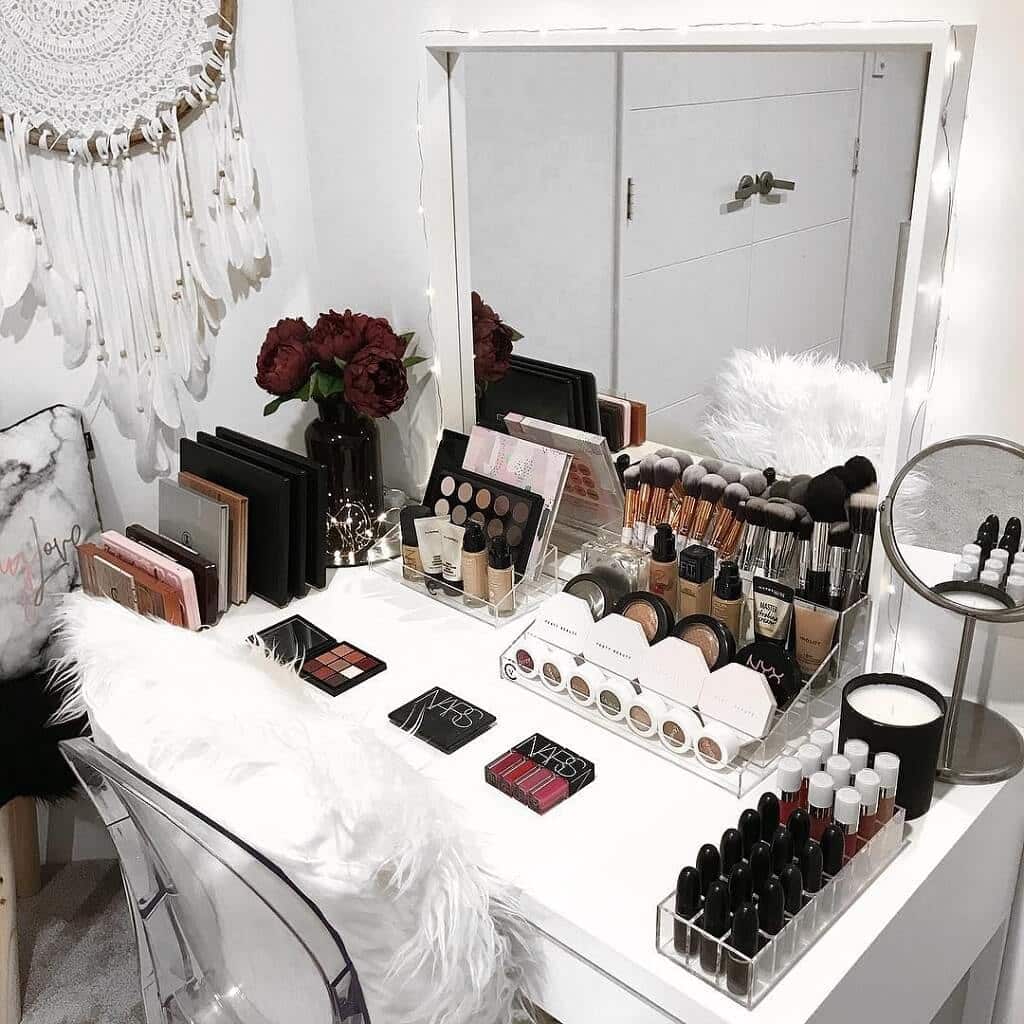 Image Source: Pinterest
A clean, organized and simple ambiance is what a white beauty room gives out. But designing does not end there.
Surround it with other stuff and you can wage spark in the entire room.
Begin with a comfy white chair, white cabinet, and shelves wherein some of your stuff are in contrast for them to stand out as they are room displays.
Try this all-white beauty room set up anytime! Just remember to be careful in spilling any liquid makeup, or else you would have to brush it off to maintain white's cleanliness and clearness.
8. Small Treatment Room Ideas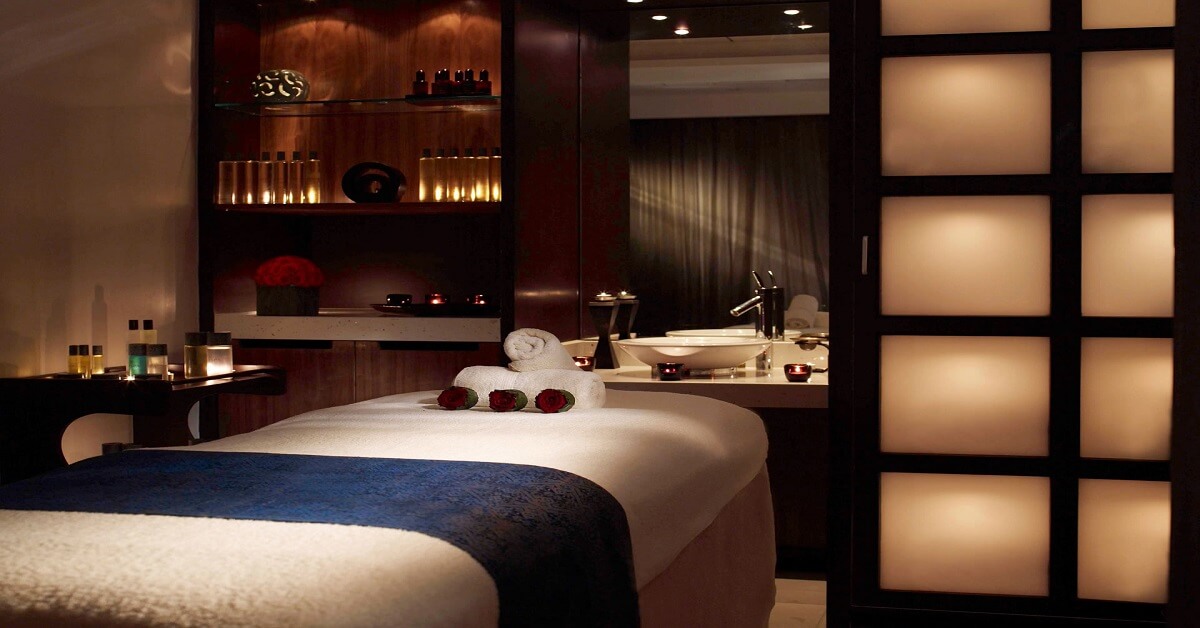 Image Source: Pinterest
Minimal space but is utilized well? Alright, we got it all for you! Small rooms can sometimes be a huge problem if you cannot figure out the right design elements and furniture you need to install.
Acquire a single bed, a wall cabinet where you can put all your beauty products, and a mini shelf for your extra stuff.
For the cabinet, you can purchase the ones that have built-in mirrors to eliminate the hassle of finding a space to put your mirror.
As for the curtains, a plain and simple white will do but if you think you can step up a bit, you can acquire curtains with a bit of print in it.
Just make sure that all of your furniture and designs still compliments the room theme and design. If you are still unsure of the design, you could check beauty salon ideas.
9. Glam Makeup Room Ideas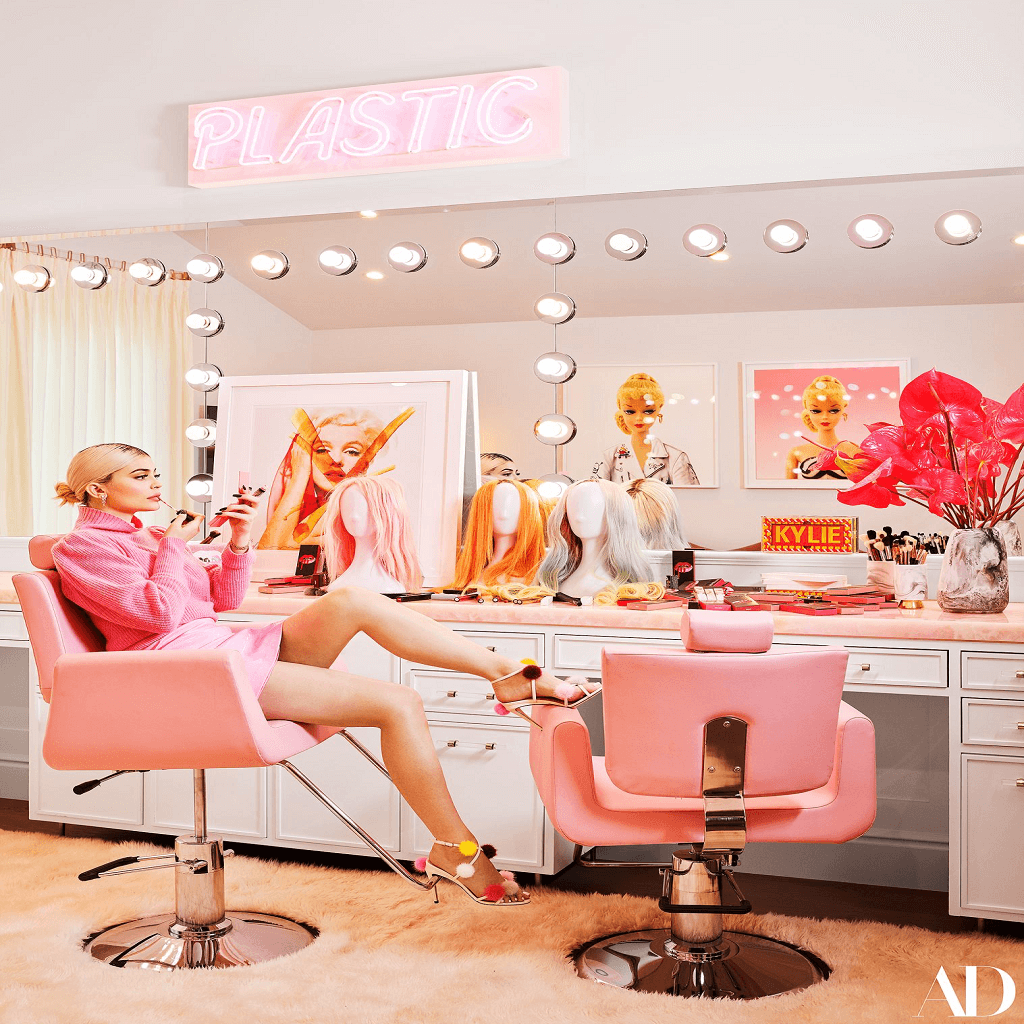 Image Source: People
Who says that only celebrities and influencers can put up a glam room? You can too! Huge built-in wall mirrors surrounded by white lights should do the trick.
Some ways you could apply are these:
You can also install portraits, particularly those who are related to fashion. The key here is to be well-organized, put your wigs in the mannequins, and have your seat comfortable enough to relax.
Your cabinet and drawers should be balanced enough to complement the style of the room.
And, if you really want to claim the room, you can have a customized name pasted in the mirror
Provide a vase of flowers to provide a sensible and elegant sensation to the entire room.
10. Luxury Makeup Room Ideas
​​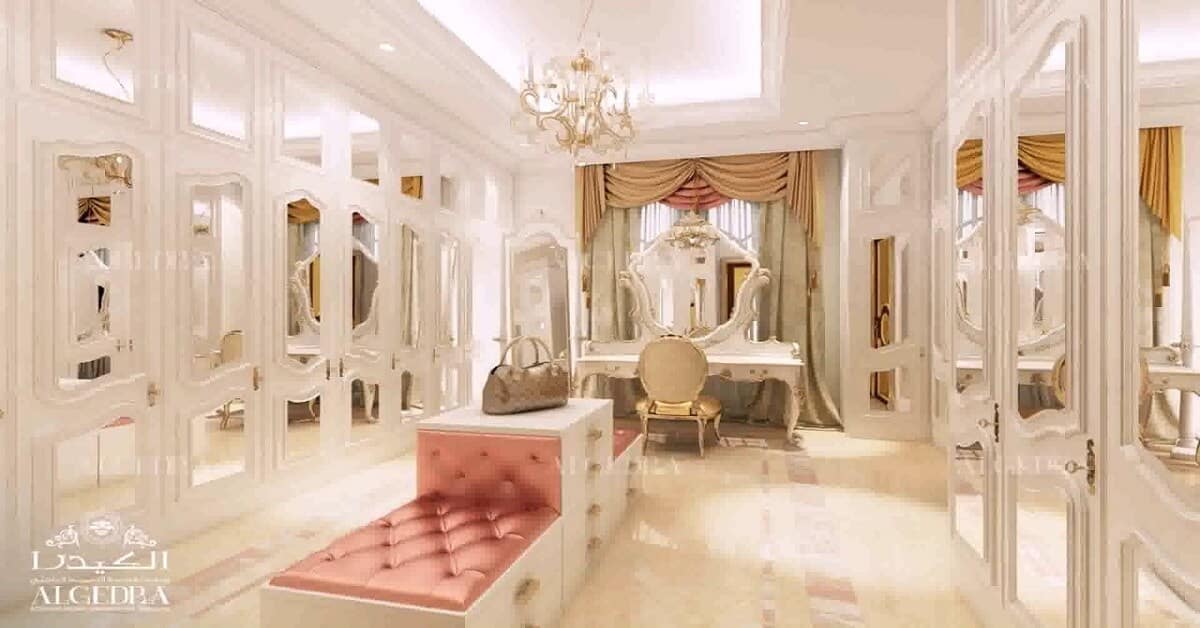 Image Source: Monte Carmo Shopping
If you are one dedicated beauty enthusiast, you should have a room for make-up and beauty. To achieve a luxurious and elegant setup, you may need to pull out a huge amount of money from your pocket.
To start with, here are some of the furnitures you may want to acquire:
Large mirror panels
2-in-1 sofa and a built-in cabinet where you can put your bags and other stuff, find the best small bedroom built in cabinet 

design

here if you have no idea how to choose the right decoration style
Comfy and a royal-like chair
Curtains (to be put around the make up station)
Common colors to put in mind should be white, gold, and pink or red. Keep the balance of these colors in your room and for sure you will be satisfied to see a fancy room.
11. Spa Small Beauty Room Design Ideas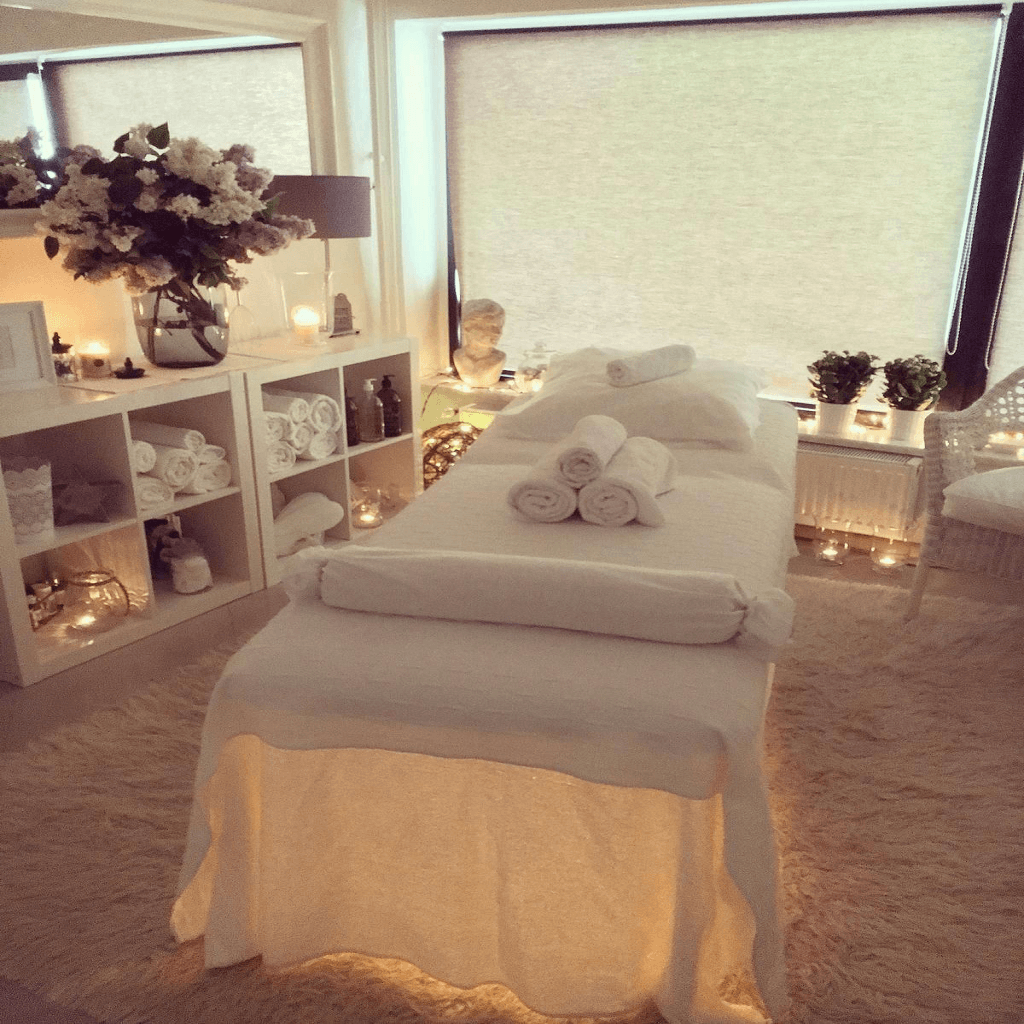 Image Source: Pinterest
If you have a spa business wherein you want to ensure a 100% customer satisfaction rate but have a small room, then this section would really help you out.
Acquire a single and comfy bed where your customer can lay.
Make sure that the carpet also matches the vibrant color of the bed because they come in pairs.
Don't be scared in putting some indoor plants and fresh flowers in vases for they add creativity to the entire room. Somehow, it makes the room alive. Speaking of nature!
Illuminate the entire room for an intimate and relaxing ambiance by installing warm lights underneath the bed and in the room corners.
12. Beauty Salon Room Design Ideas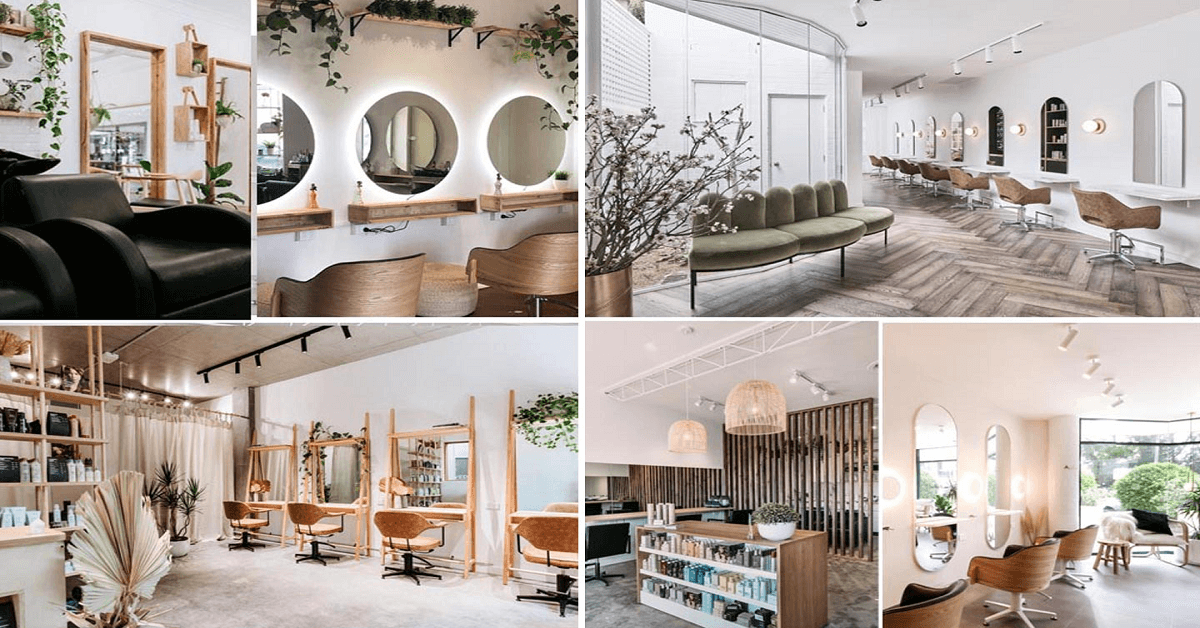 Image Source: Comfortel
When a person goes to a salon, he or she is aiming for a make-over to have himself or herself fabulous. In order to create a good impression and gain a brilliant reputation, beauty salons should incorporate breathtaking room designs to have their customers mesmerized.
Plain white walls are the answer if you want a touch of cleanliness and innocence.
You may want to add some of these:
indoor plants and flowers
shelves
DIY displays
portraits or paintings
right bulbs depending on your theme
Achieve a 5-star-looking salon at once.
13. Beauty Parlour Room Design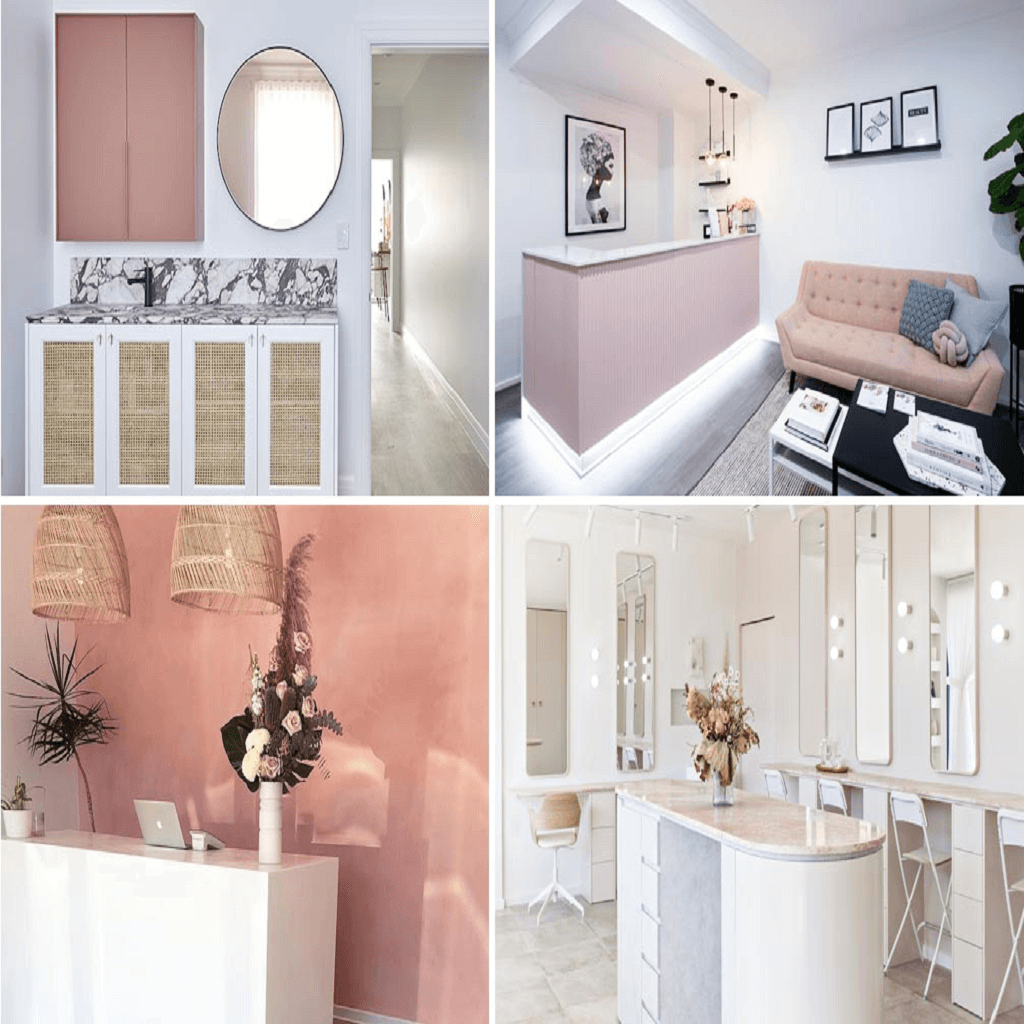 Image Source: Comfortel
In order to wow your customers, you always need to maintain the cleanliness and elegance of your beauty parlor. No need to achieve a luxurious look. A well-organized one should be the answer to all your frustrations.
Just acquire these according to the theme:
The most suitable chairs
Tables
Mirrors
Chandeliers
Wall portraits
A vase with flowers and a plant to somehow project nature and fresh ambiance in the entire room.
Magazines and other readings is advisable too, so that your customers would be entertained as they wait for their turn.
Conclusion
It can be very difficult to choose the right theme for your beauty room. You should be aware of the design elements and furniture to match the entire design of the room. Sometimes, you might notice that the designs are a bit off, and you cannot figure out what to replace to fill in the empty space or the lacking design in the room. Try to research and read magazines where you can copy the entire design and improve them.
For more amazing ideas you can have, visit Guy About Home today or you can check the related blogs: