Come and light up your pergola in the most glamorous way you can ever imagine!
Got your string lights unboxed because you still don't have the idea to put it in your pergola? Still wanting a stylish string lights set up and still don't know how to do it? Worry not, for we have certain pergola string light ideas that will definitely have your pergola amazing.
Thank you for reading this post, don't forget to the best blogger Guy About Home who offers the best garden and home improvement tips! If you are a home decor and design fan, don't miss the tips on home ideas. If you are a home garden owner, then you might be interest in our complete guides to house plants!
For sure, these ideas will not only have your patio the most glamorous one, but it will definitely give a chilling ambiance to your guests while having a good conversation during the weekend.
Below are some ideas you can apply while putting up your string lights in your patio or pergola.
Table of Contents
Curtain Lights

String Lights With Potted Plants

String Lights Around the Fire Pit

Fence With String Lights

String Lights Around Your Pool

Back Patio and String Lights

Keeping String Lights Casual

String Lights in the Corners
1. Curtain Lights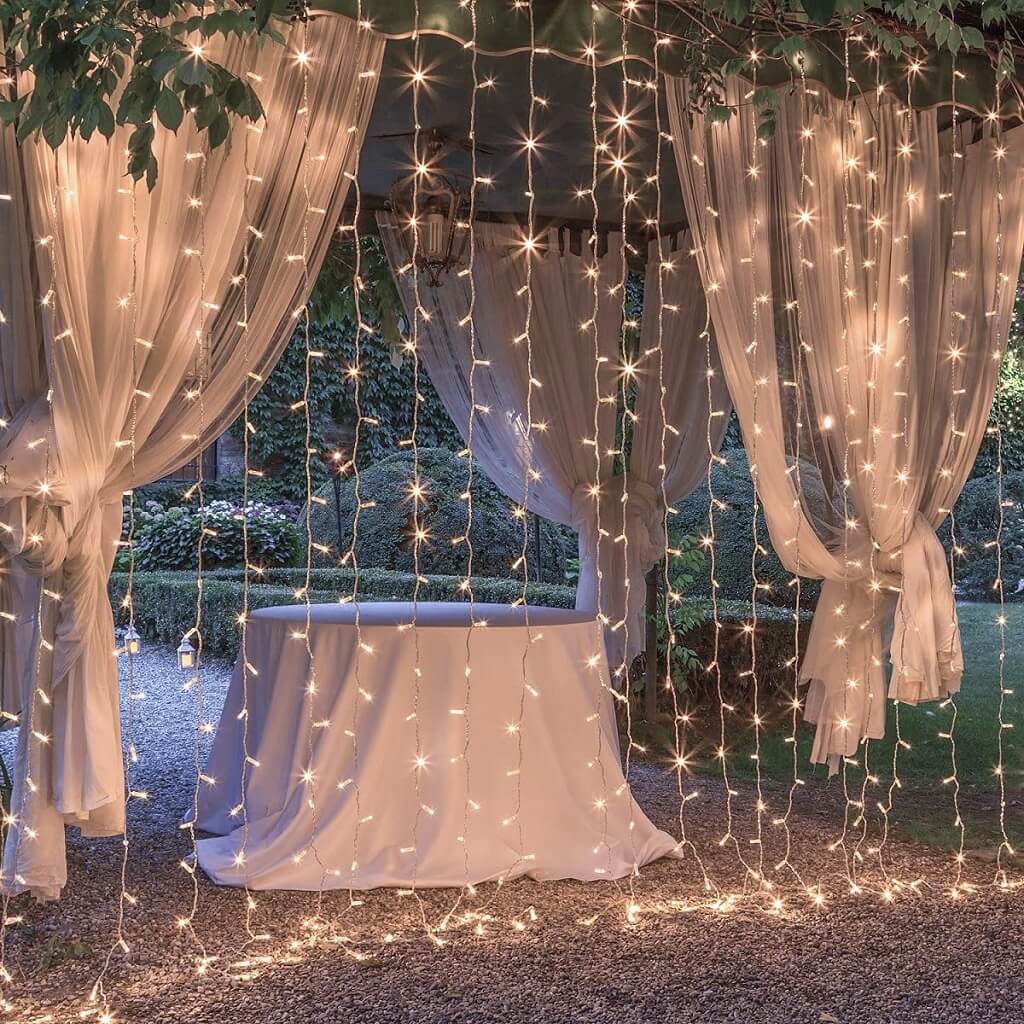 Image Source: Desert Cart
Instead of spending time and money in acquiring curtains, it would be best to put up some string lights and have your entire pergola shining. Attach the string lights to the perimeter beam at the top of the structure, spaced it regarding your desired inches, and leave them hanging.
2. String Lights With Potted Plants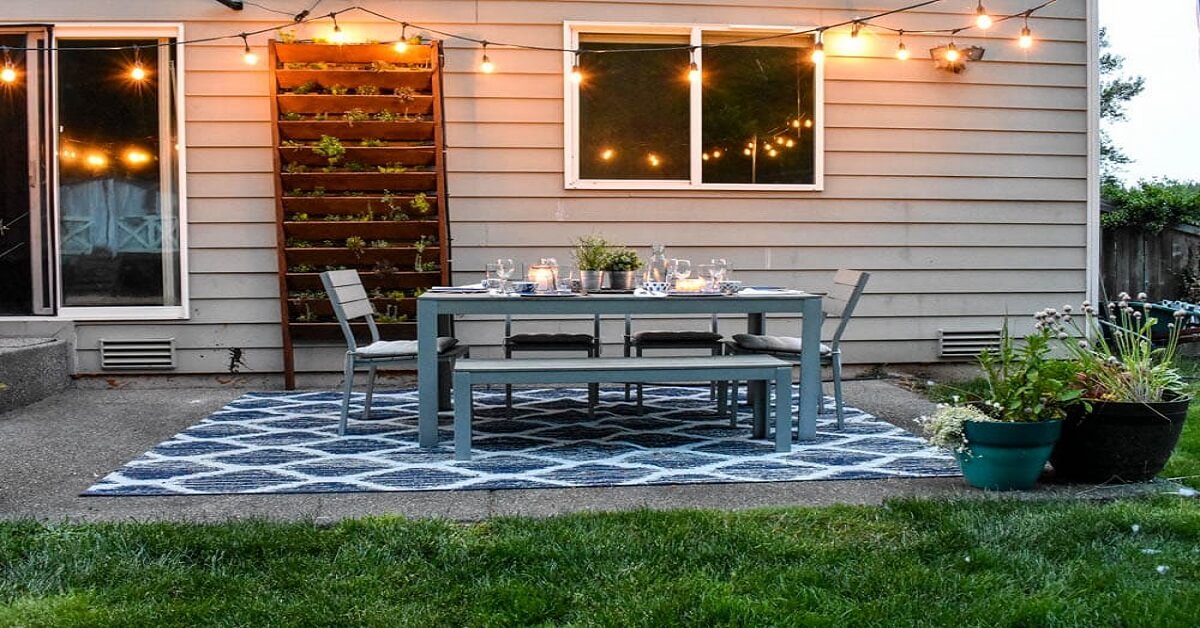 Image Source: The Honeycomb Home
Sprinkle more creativity in your pergola with putting some potted plants in the pergola side. These pots are available in any sizes and prices depend on it. With these potted plants, for sure, your pergola will not only look relaxing but also refreshing due to a simple touch of nature.
3. String Lights Around the Fire Pit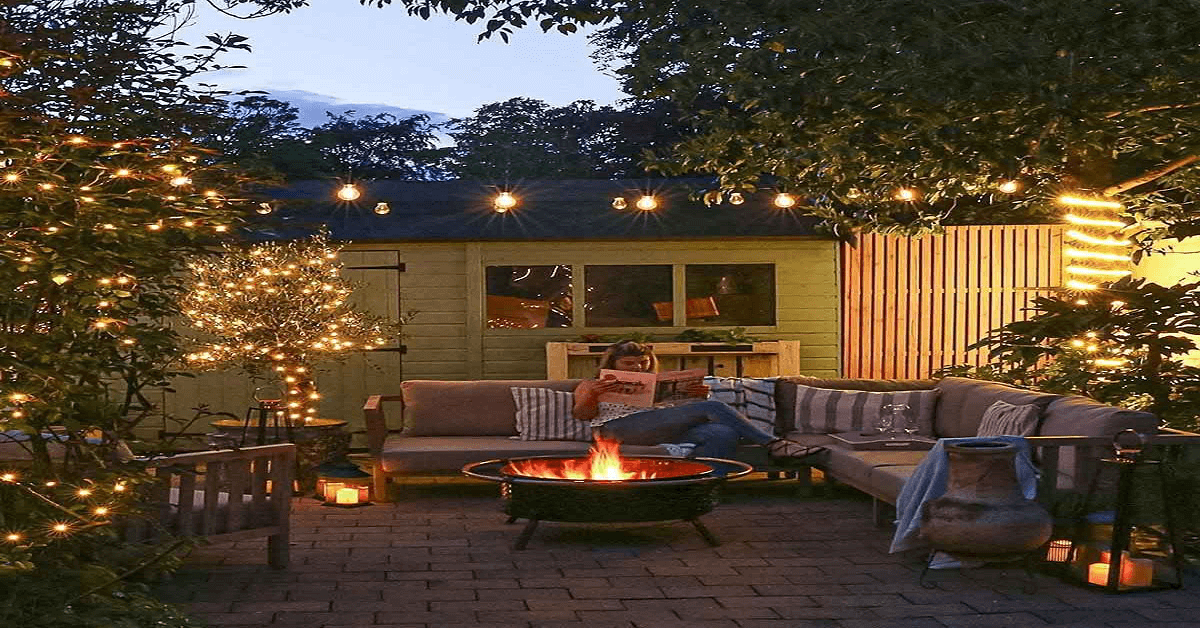 Image Source: Australian Handyman Magazine
It is no secret that most summer nights are being spent at home with a cup of coffee and a nice reading. Have your firepit the ultimate relaxing spot for you and for your guests by adding some simple illuminating touch through string lights around it.
4. Fence With String Lights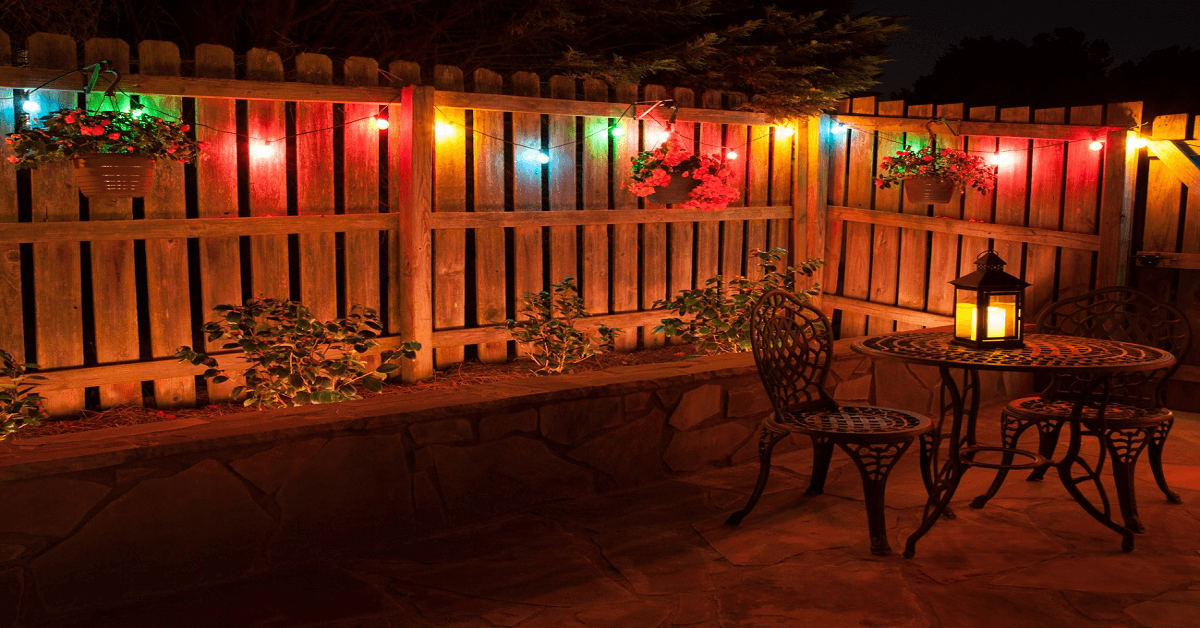 Image Source: Yard Envy
Aside from plants to put in every side of your pergola, let's not deny that fence with string lights is one of a kind. String lights contributes in changing the boring fence into a more pleasing and inspiring installation. You can also choose the right lights color depending on the mood that you want to project! Hurry and grab this idea now!
5. String Lights Around Your Pool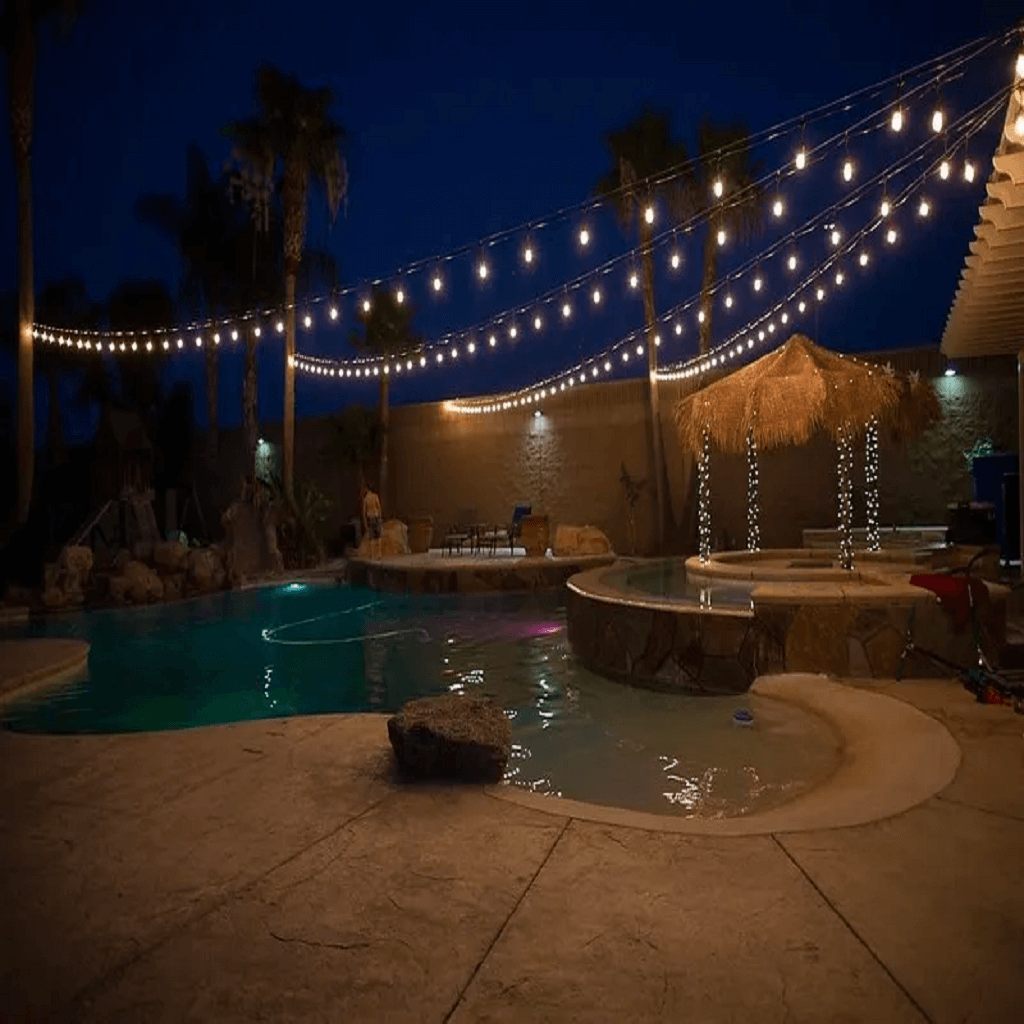 Image Source: Proline Range Hoods
If you are targeting a perfect backyard oasis, then you do not have to worry about anything. Hanging string lights above your pool is the answer. You see, pergola is not all about sitting while drinking some refreshments. Do not only focus in the living space but also to the pool, create a 100% chilling ambiance by illuminating the pool as well.
6. Back Patio and String Lights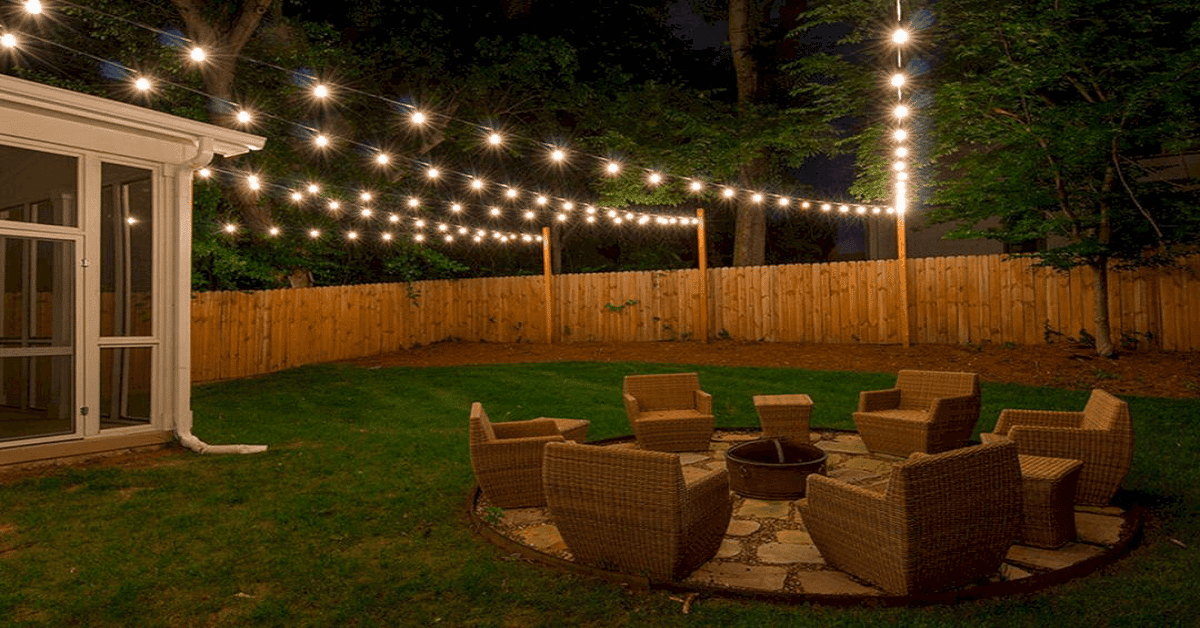 Image Source: Sansbury Electric
Oh, so you don't want to focus on illuminating the center patio, eh? Brilliant idea! Some people are somewhat shrugging off the idea of putting some string lights at the back patio since they only want to light up the center patio, but there is no harm in putting them at the back, right? Create a starry night when you hang the string lights in the back patio and wind down in this place for as long as you want to.
7. Keeping String Lights Casual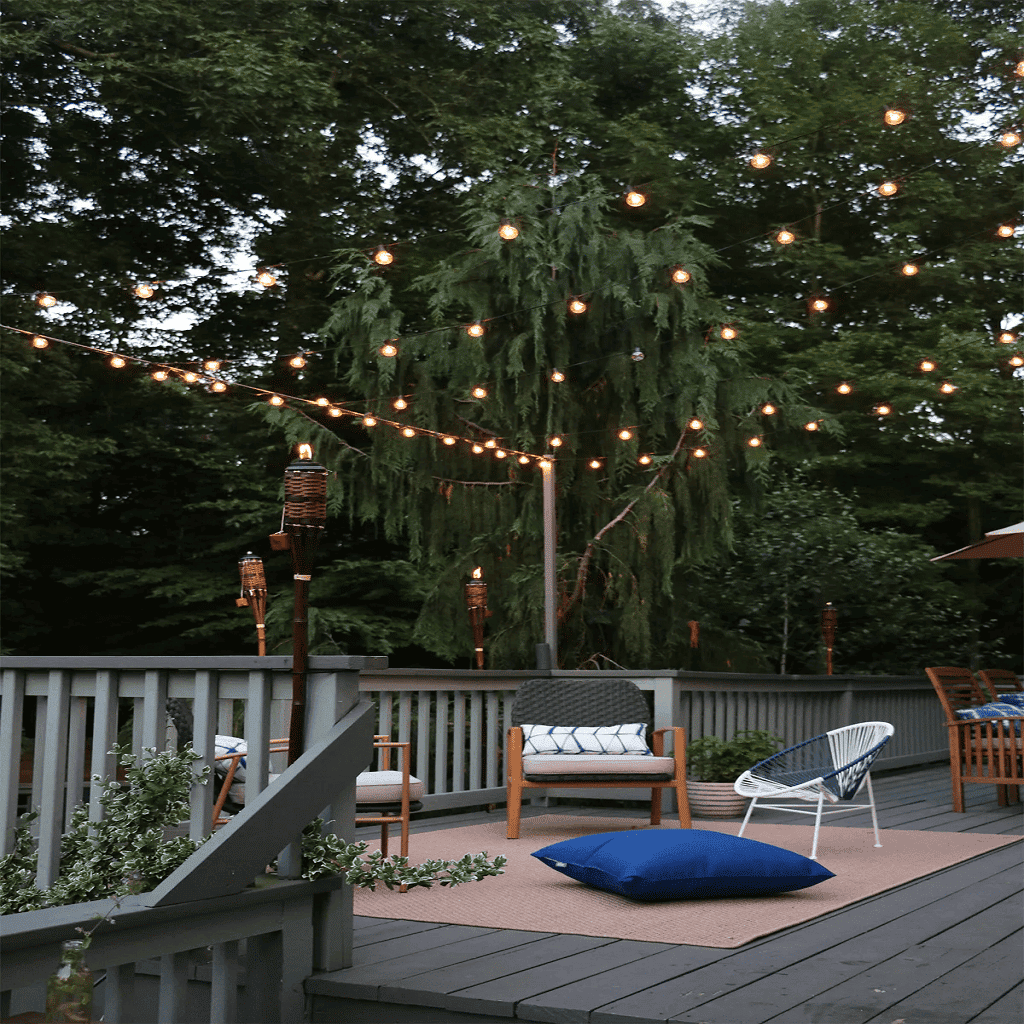 Image Source: Sansbury Electric
This string light idea is very much ideal to beginners and for those who just want to keep everything simple. Say goodbye to a glamorous and pricey set up and go for a minimal and relaxing one. Just a simple draped string lights above the table shall do the trick! Plus, it will have your table set up take the center stage once your guests come in.
8. String Lights in the Corners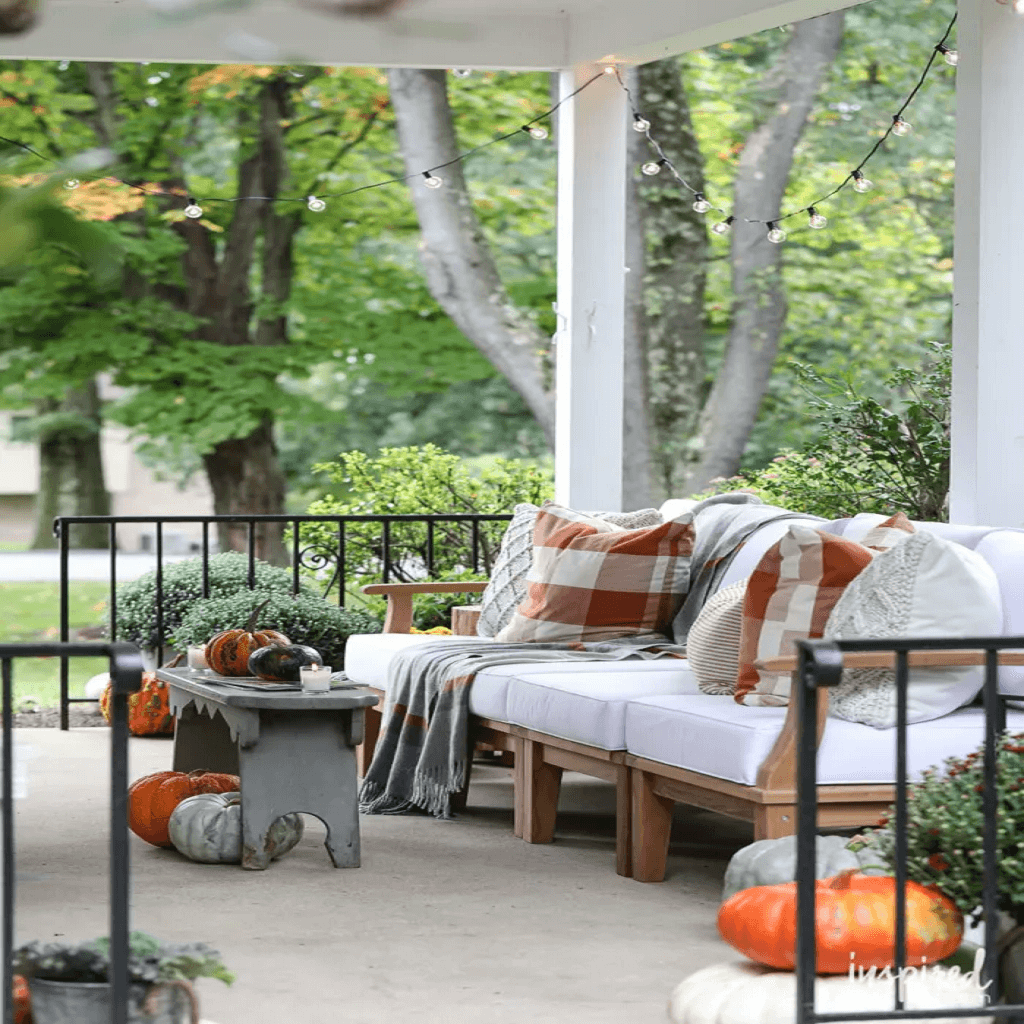 Image Source: Sansbury Electric
Sometimes, it is exciting to think out of the ordinary. Instead of putting all your efforts in lighting up the center of your patio, why not try hanging the string lights in the corners of your entire pergola. In that way, you can create a look that your entire patio is lit up and a good place for long conversations while having a cup of tea or coffee.
Conclusion
String Lights can be optional and are the last touch when decorating a pergola. Despite its simplicity, you can always improvise and think of your desired design. Remember that these string lights are not just there to illuminate your home but to also create a mood that corresponds to an outdoor intimate area in your homes.
Impressing your guests with these string lights is just a plus, it is all about having an area that could suffice your needs to relax and chill for as long as you wished to.
For more amazing ideas you can have, visit Guy About Home today or you can check the related blogs: