Having a clean garbage bin sounds so simple and less demanding. When you know what to do to clean your containers, you're better at having a decent environment. Let's further enlighten you on how to make this a seamless adventure.  
Thank you for reading this post, don't forget to the best blogger Guy About Home who offers the best garden and home improvement tips! If you are a home decor and design fan, don't miss the tips on home ideas. If you are a home garden owner, then you might be interest in our complete guides to house plants!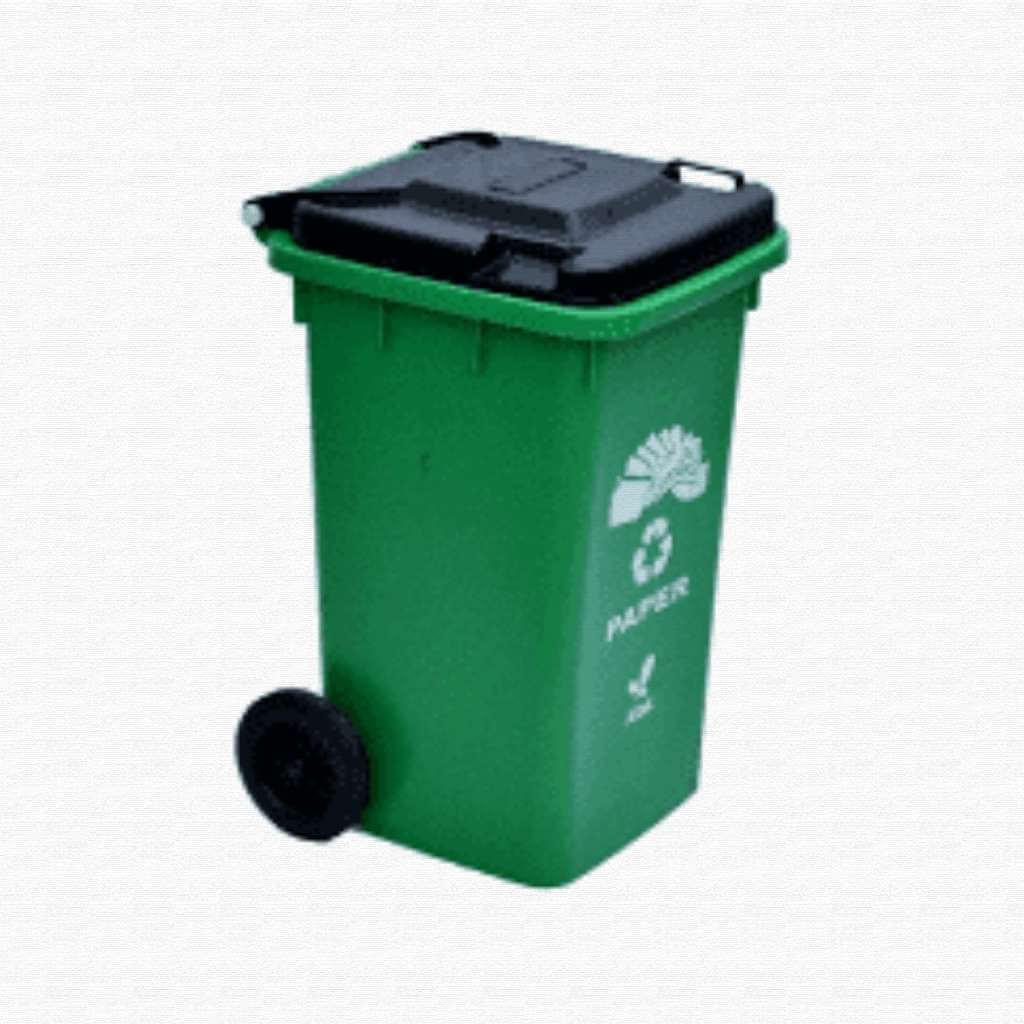 Image Source: Canva
While a trash can will provide a safe place to dispose of your debris and dirt, always remember that they're a haven for bacteria to thrive. Other surrounding factors can equally take effect, such as condensation and moisture, all creating a favorable condition for bacteria and mold spores to form.
All these must be considered because you could risk your family's health if not done. So let's dive right in!
Table of Contents
How to Keep Garbage cans clean?
What Do You Need to Clean Outdoor Trash and Cans?
How Do You Clean Garbage to Avoid Smell?
How to Clean Garbage Bins
Outdoor Plastic Storage Bin

Large Garbage Bin
 How Can you Clean Fabric Bins
Fabric covered bins

Film from Plastic Storage Bins

GE Profile Refrigerator Bin

Out Grain Bins with Aeration

Trim Bins

Recycle Bins

Dubai Roach Bins

Collapsible Storage Bins
How Do You Clean Outdoor Trash Cans?
Using Bleach

Using Vinegar

Using Cat Litter
Where Should Garbage Cans be Cleaned?
How Often Do You Clean Garbage Bins?
Tips for Cleaning Your Garbage Bin
Tips to Prevent Your Garbage Bins from Becoming Dirty
FAQs
How to Keep Garbage Cans Clean?
Add one-quarter baking soda in the morning to keep your garbage bins clean and fresh. By the evening, it will be free from odor. Add a cup of baking soda when you're ready to take it out.
What You Need to Clean Outdoor Trash and Cans
Cleaning your outdoor trash and cans requires several chemicals and equipment, which you must keep handling before carrying out the activity. Check out the list below;
White distilled vinegar
Dish liquid detergent
Bucket or bowl
Water hose/pipe
Brush for scrubbing
Rubber hand gloves
Tiles scrubber and an extendable tub
How Do You Clean Garbage to Avoid Smell?
Harmful smelly garbage is not only disgusting but annoying. Cleaning your garbage bins before becoming smelly is very important. Do the following regularly;
Empty your garbage bin and inspect for any sign of bacteria growth.
Add some detergent into warm water to make it soapy.
Scrub all bin surfaces thoroughly; internal, external, corners, and edges.
Rinse soapy water away and stray bin with disinfectant to keep free of infections.
How to Clean Garbage Bins
To clean your garbage bin, you must understand how best to go about it to achieve the expected result. It's also important to know the quality and made of your material. For your plastic storage bin and large garbage bin, let's give you some tips on cleaning them.  
Outdoor Plastic Storage Bin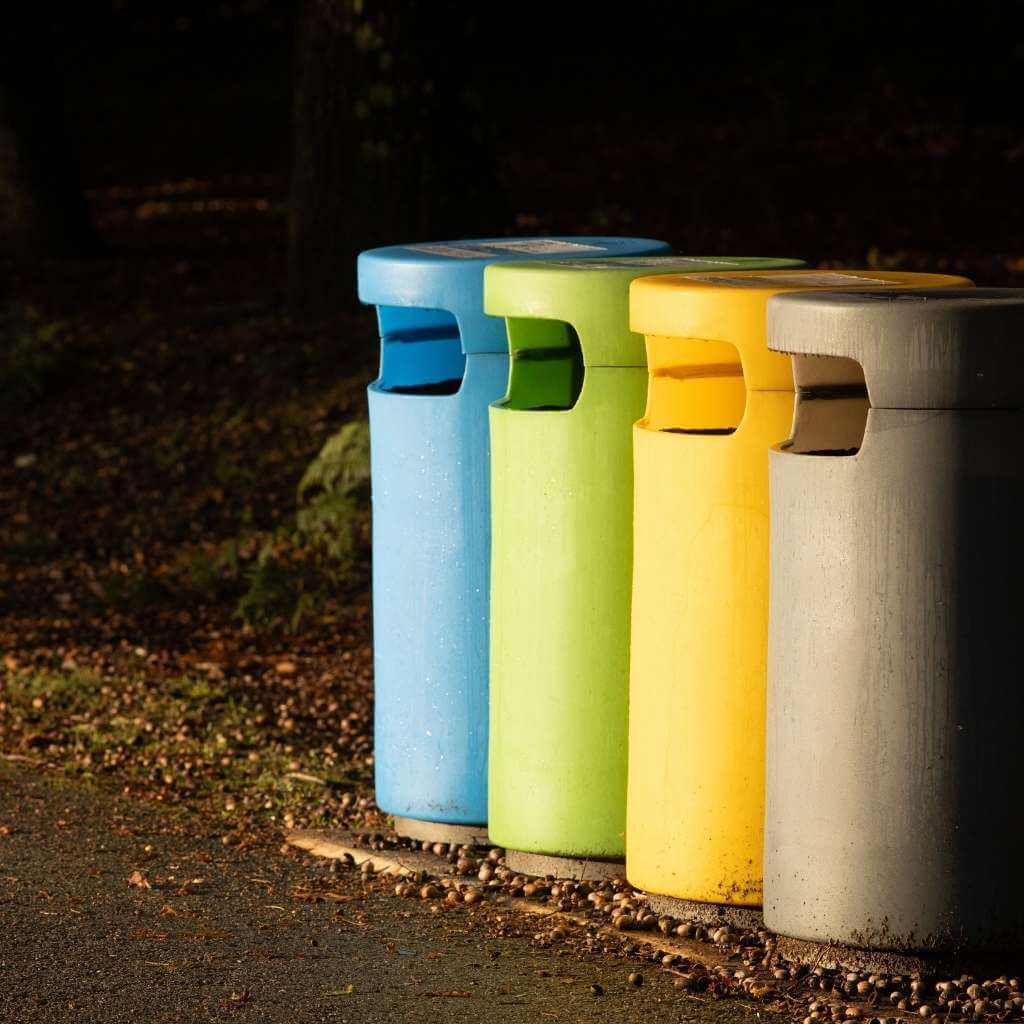 Image Source: Canva
To clean your outdoor plastic storage bin, here are a few tricks you can follow;
Dispose of everything in the bin and wash under running water to remove any gunk
Get some hot water, preferably at room temperature, and divide it into two halves. Pour one half into your plastic bin.
Pour 1 cup of vinegar into the other half of the hot water and mix thoroughly.
Next, dip a steel wire brush into the mixture and scrub the bin. Make sure to wash on all sides thoroughly. If vinegar isn't enough, you can add more.
Leave to stand for one hour, and finally wash off the vinegar with ordinary water.
Large Garbage Bins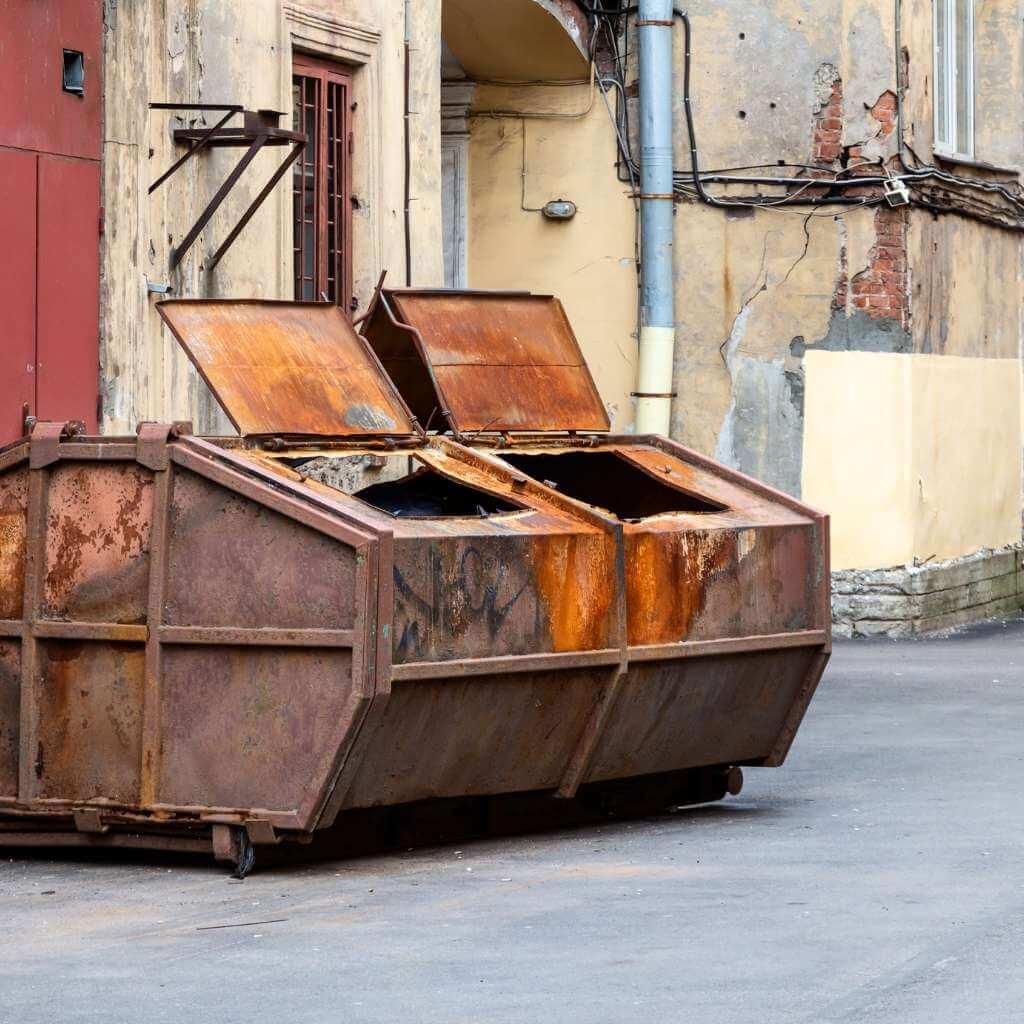 Image Source: Canva
You can clean your large garbage bin using a simple green solution. The direction is listed below;
Remove the dustbin bag and any loose dirt around the container.

Rinse the garbage bin, inside and out, using your hose or pressure washer.

Next, get a bucket of water and mix the

Simple Green Solution

.

Dip a brush into the homogenous mixture and scrub the container generously.

Rinse with clean water.

Allow to sit for some hours so and air dry.
How Can you Clean Fabric Bins
When fabric materials are exposed to sources, they attract UV and high humidity, which may eventually cause mold growth on the material, leading to an offensive odor. And as such, for your fabric bins, it's advisable not to place them in heated spaces, like a garage or basement.
How do you clean your fabric bins? Read further;
Fabric Covered Bins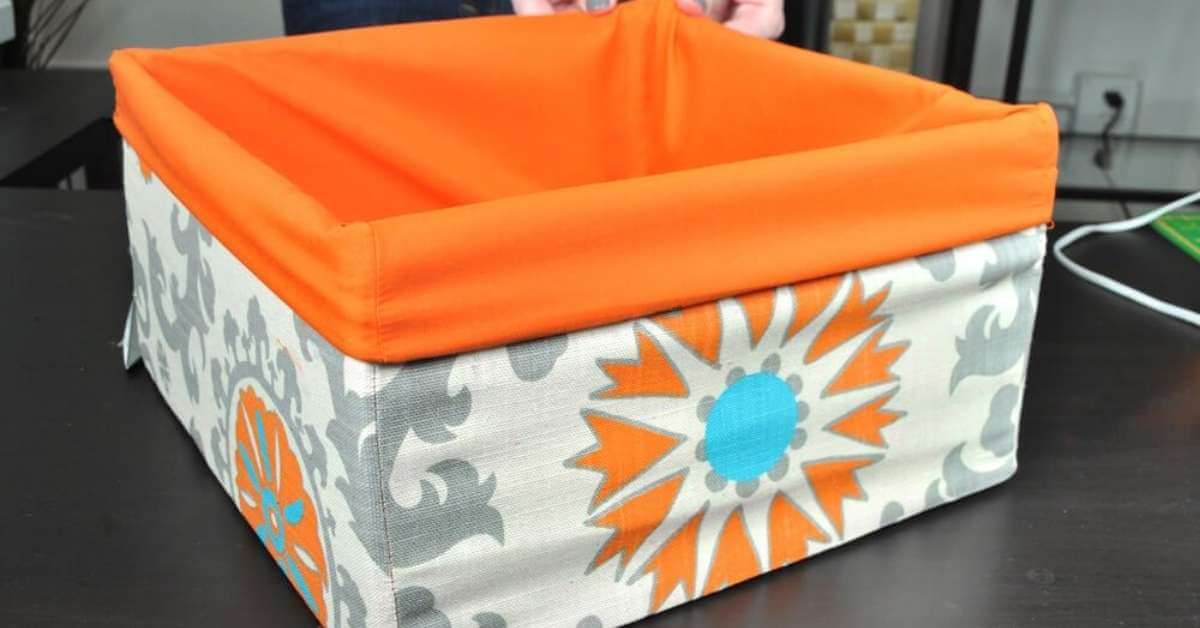 Image Source: Unsplash
You need to understand that having a fabric-covered bin isn't just the principal thing; knowing how to maintain it is vital. To clean your container;
First, remove the lid. But do not forget to clean it alongside the bin.
Next is to spray the bin with lukewarm water and detergent.
When dirt is seen, hand wash the bin, massaging it gently.
Unfold the fabric storage bin and rinse with clean water.
Next is to air the dry fabric bin. Ensure the fabric is thoroughly dried to avoid any remaining water.
Film from Plastic Storage Bins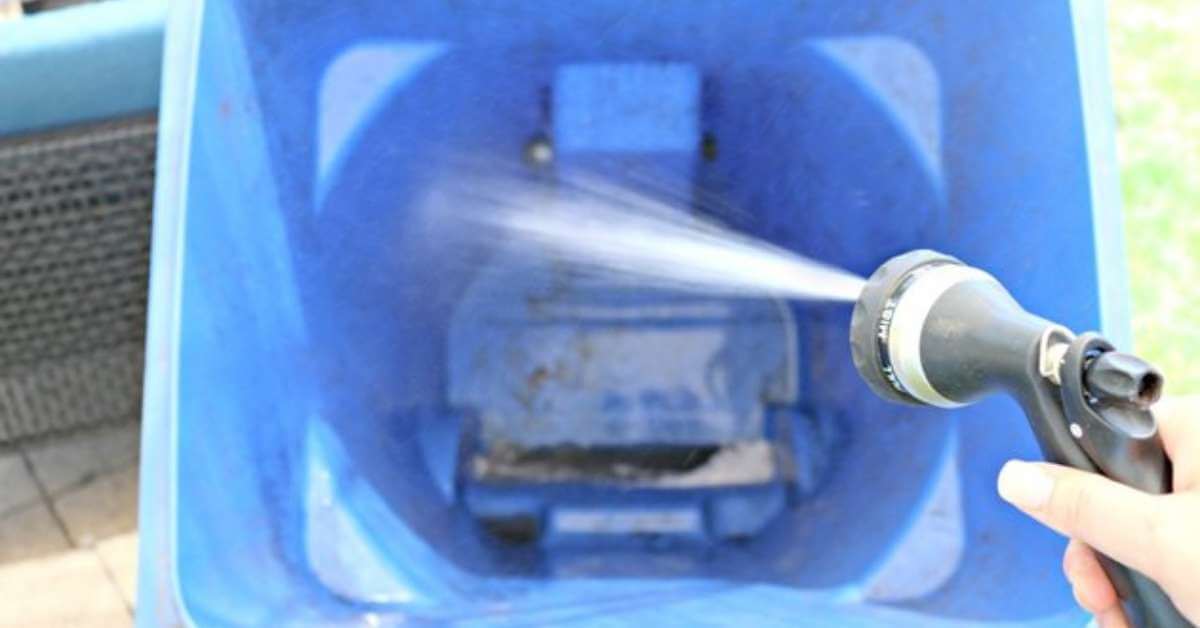 Image Source: Google
Greasy films and stains can be tricky to remove from plastic storage bins. Baking soda and vinegar are the two primary cleaning agents you'll need. 
Remove the cover and dispose of the dustbin bag properly.
Rinse under tap water
Mix baking soda and vinegar in a bucket and add cold-warm water.
Spray thoroughly on all sides of the storage bin.
Use a hose or water pipe to rinse the mixture and air dry.
GE Profile Refrigerator Bin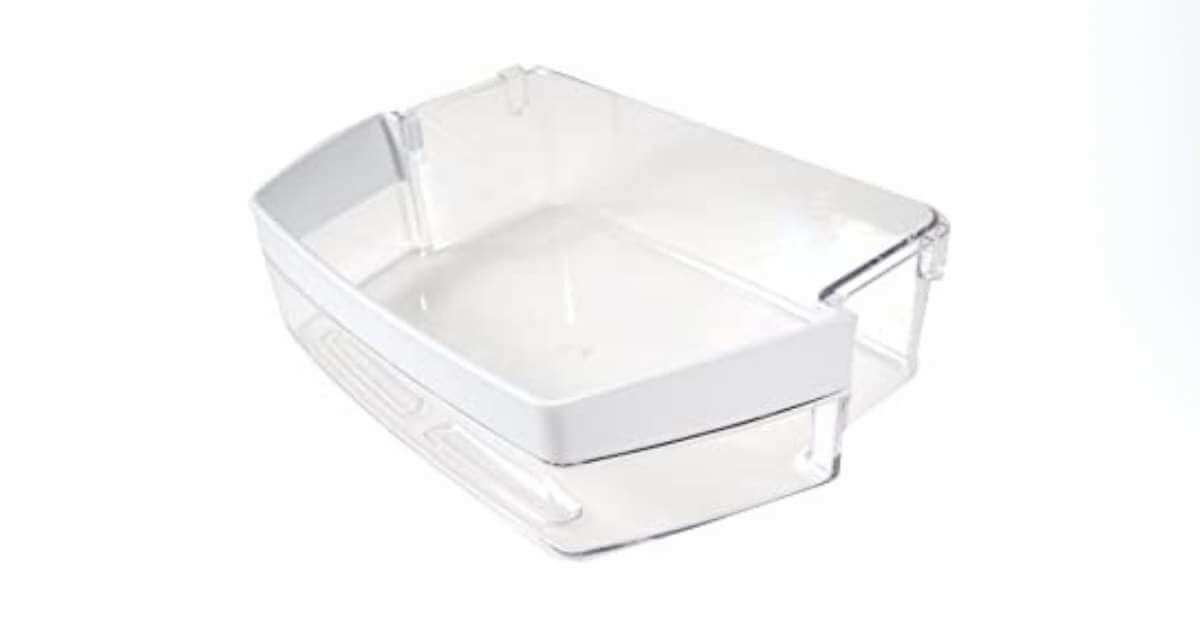 Image Source: Pixabay
You will need vinegar as the significant agent to clean your GE profile refrigerator bin. The procedure below will help you get started;
Dilute the vinegar by mixing a part of it with two-part of lukewarm water in a spraying bottle.
Spray mixture generously over the bin.
Scrub with a sponge or brush to avoid infection
Rinse through with warm water.
Dry well and replace
Out Grain Bins with Aeration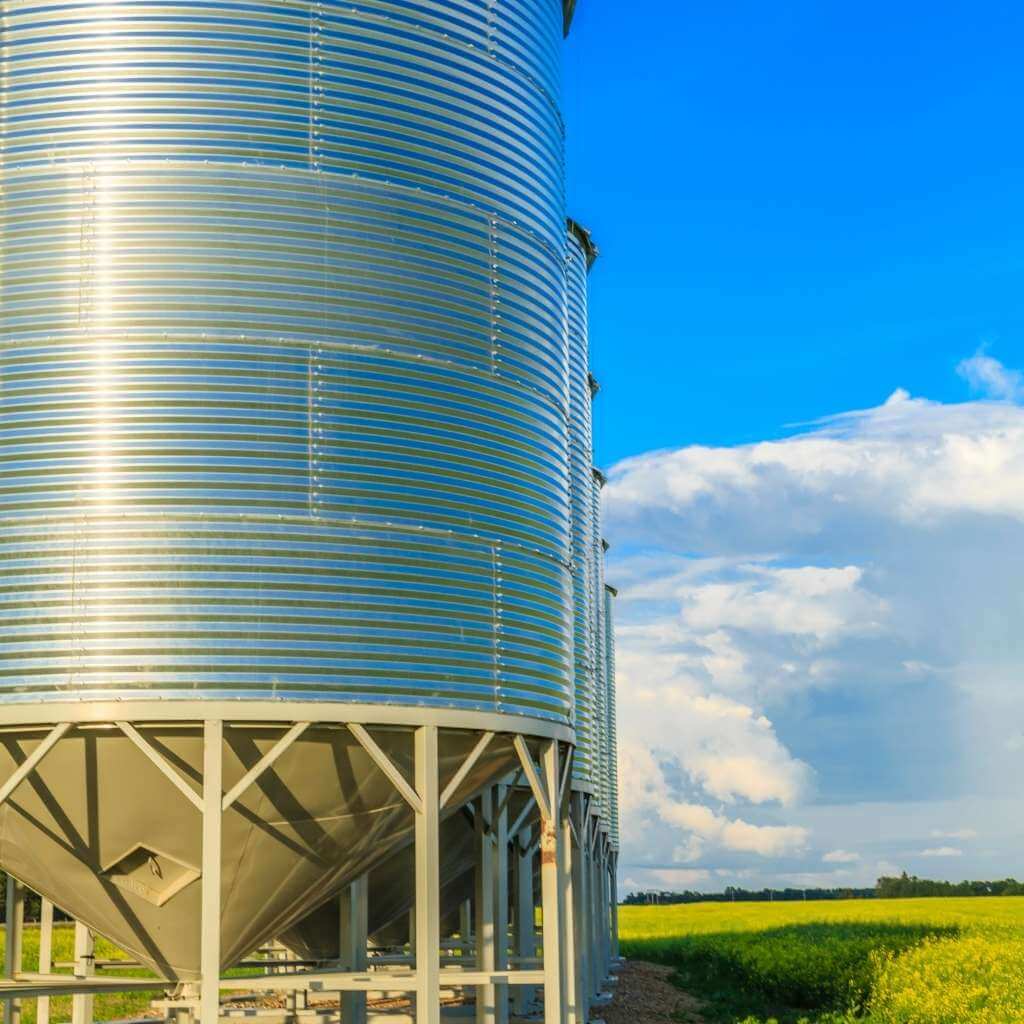 Image Source: Canva
Keep in mind that grain bins with aeration allow ambient air into the grain, preventing its deterioration and storage losses. How then do you clean them?
The empty grain opens the bin, but make sure to use a mask and keep everyone away.

Clean outside the bin, cut and weed grasses and debris around for safety, and get rid of hideouts for vermin.

Thoroughly .brush and clean the inner part of the bin, using respiratory protection.

Using proper respiratory equipment, spray inside and out of the bin to reduce insect mold and infection.

Finally, clean roof vents and make them free of ventilation air.
Trim Bins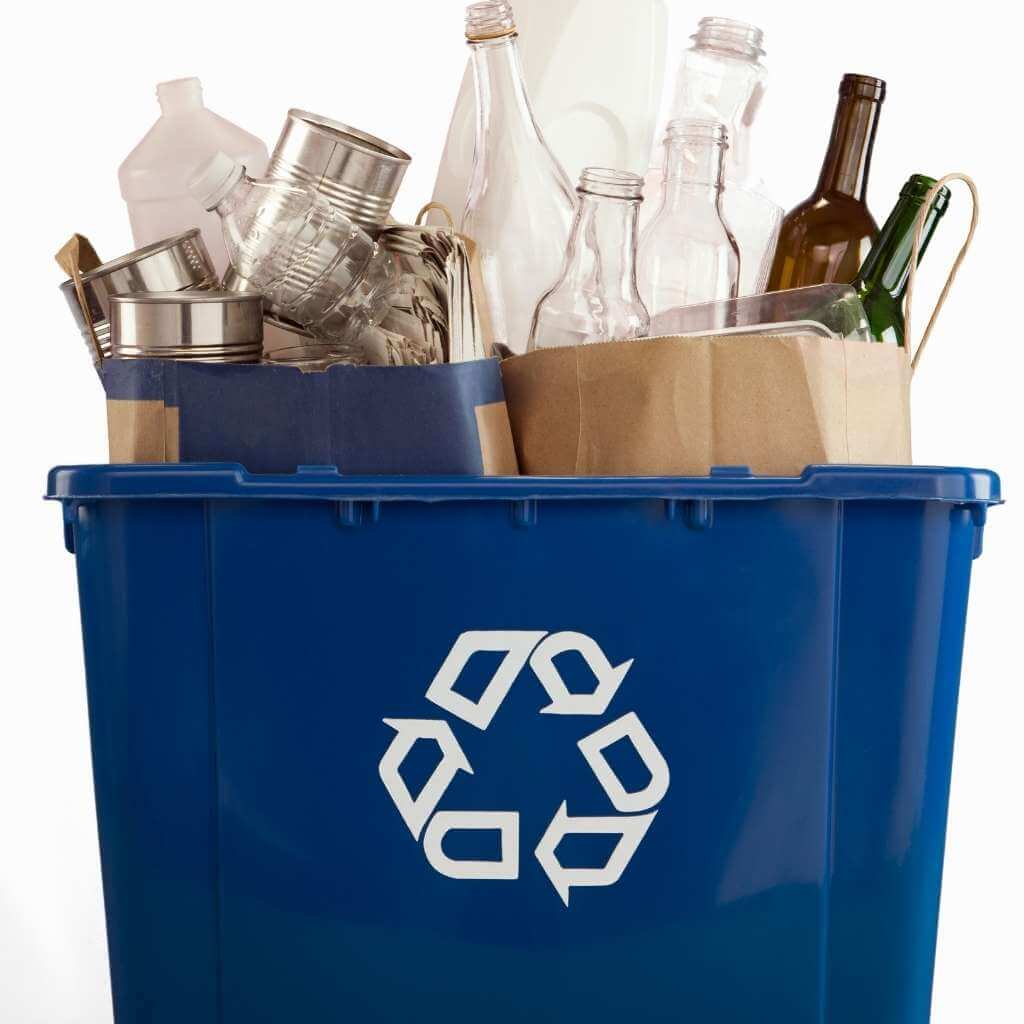 Image Source: Canva
A trim bin allows you a stress-free session when trimming with high productivity. It means a trim bin will keep your scene effective and organized. Trim containers are easy to clean when you understand the technique;
Get a clean, soft cloth or paper towel.
Dip into medical alcohol or isopropyl rubbing alcohol.
Apply to the trim bin and rub until it's clean.
Rinse off under the tap water and allow to air-dry.
This method applies to both the top and bottom of your trim bin.
Recycle Bins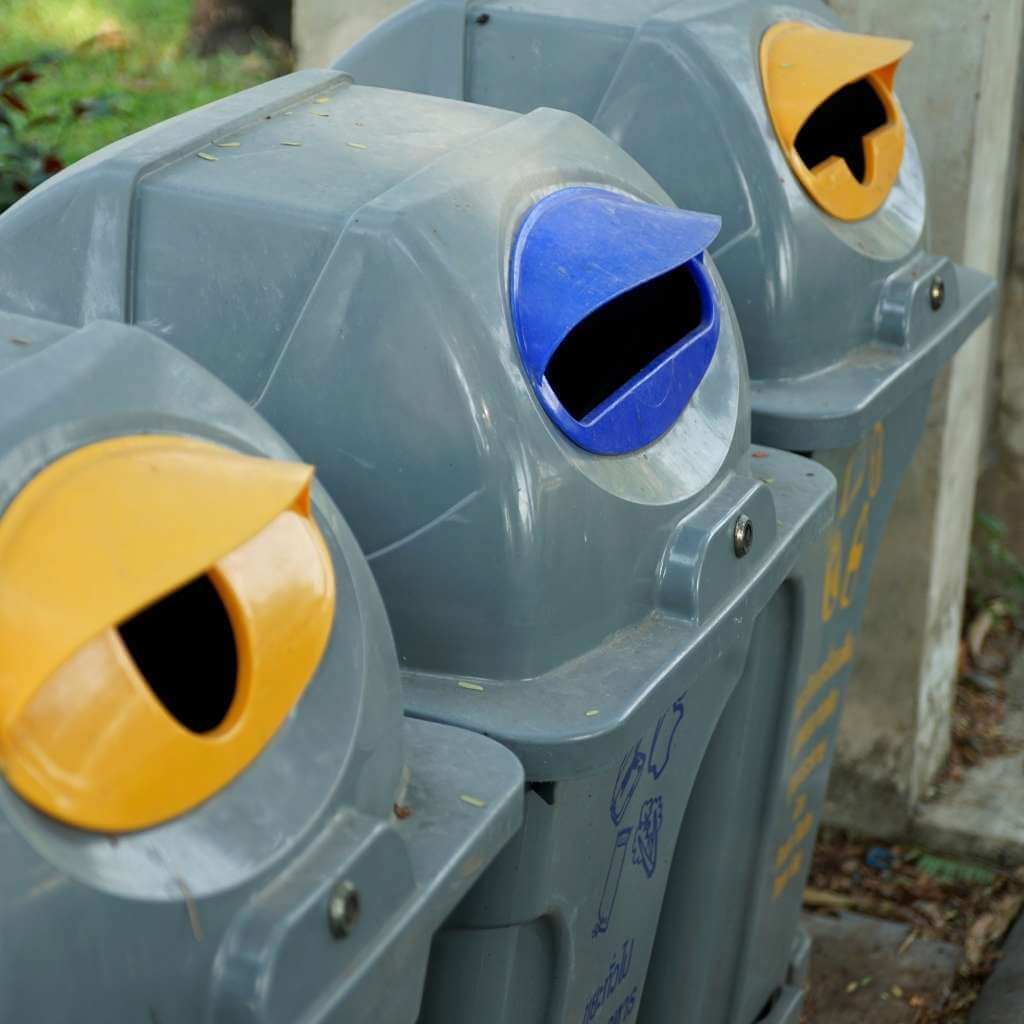 Image Source: Canva
A recycle bin helps sort out your disposables. Regularly cleaning them can prevent odors and keep animals like pests. Some professionals take care of recycling bins. DIY. Check this step-by-step procedure.
The empty bin either is a plastic bag, an old tarp, or at the recycling center.
Get a garden hose or bottle filled with water and wet the bin's interior.
Spray interior with bicarbonate soda, which  absorbs soda and removes particles stuck at the bottom
Use a long-handled scrub mop or a nylon-bristled scrub brush and clean the recycle bin's interior and exterior.
Rinse thoroughly and dry under the sun to disinfect it.
Dubai Roach Bins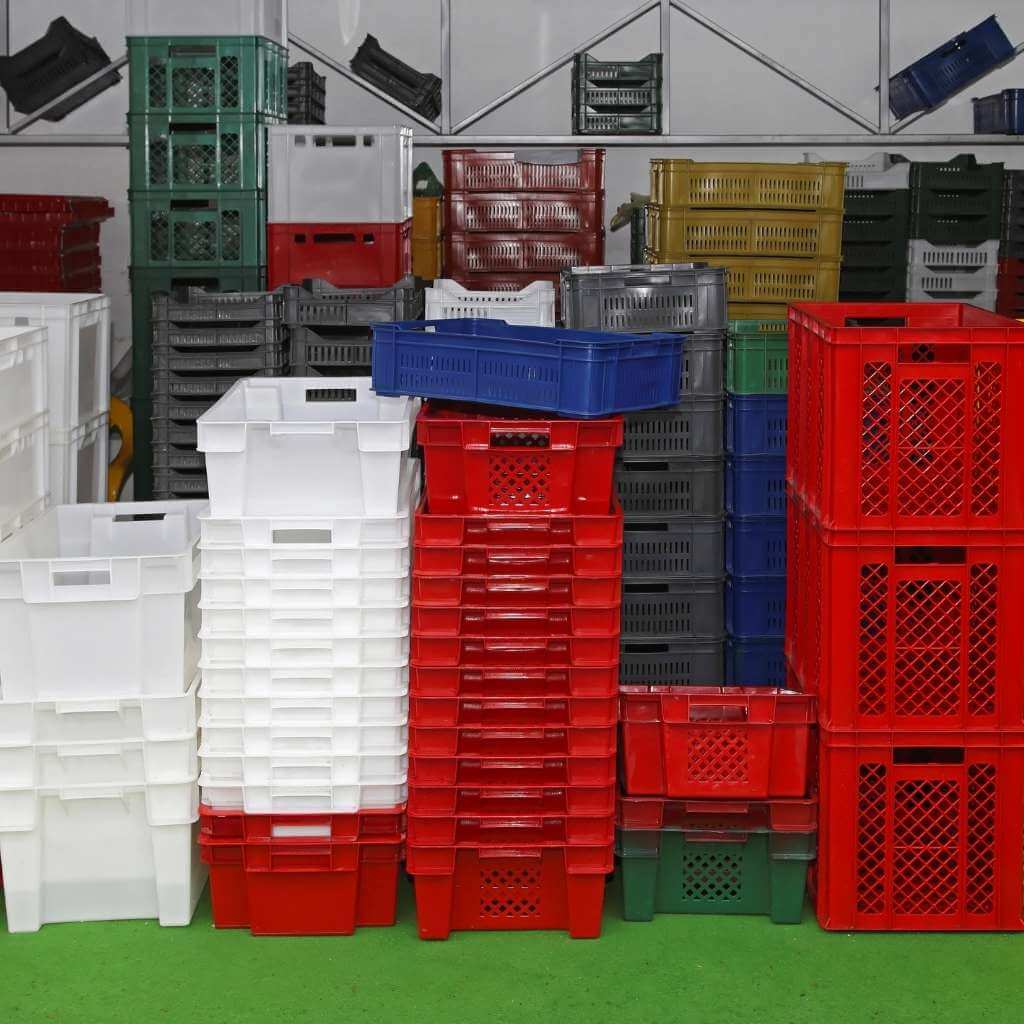 Image Source: Canva
To clean your Dubai roach bins, you can use a vacuum cleaner, preferably a bagless one. This is because a bagged vacuum cleaner can be ruined by moisture from water or from anywhere.
The first step is to get the bin and access the filth. Move all the egg crates and cardboard to the center for easy cleaning.
Next, tilt the roach bin to one side.
Shake it up and down to allow dead roaches and frass to fall to the bottom
Adjust egg creates and cardboard to the other side to reveal frass and roaches, allowing the bin to sit for 10 minutes.
Next is to use your vacuum cleaner to clean up all the mess. Shake gently to get off more frass and debris remaining.
Once that is done, replace create in the middle, place food at the bottom of one side and water crystal on the bottom of the other side.
Collapsible Storage Bins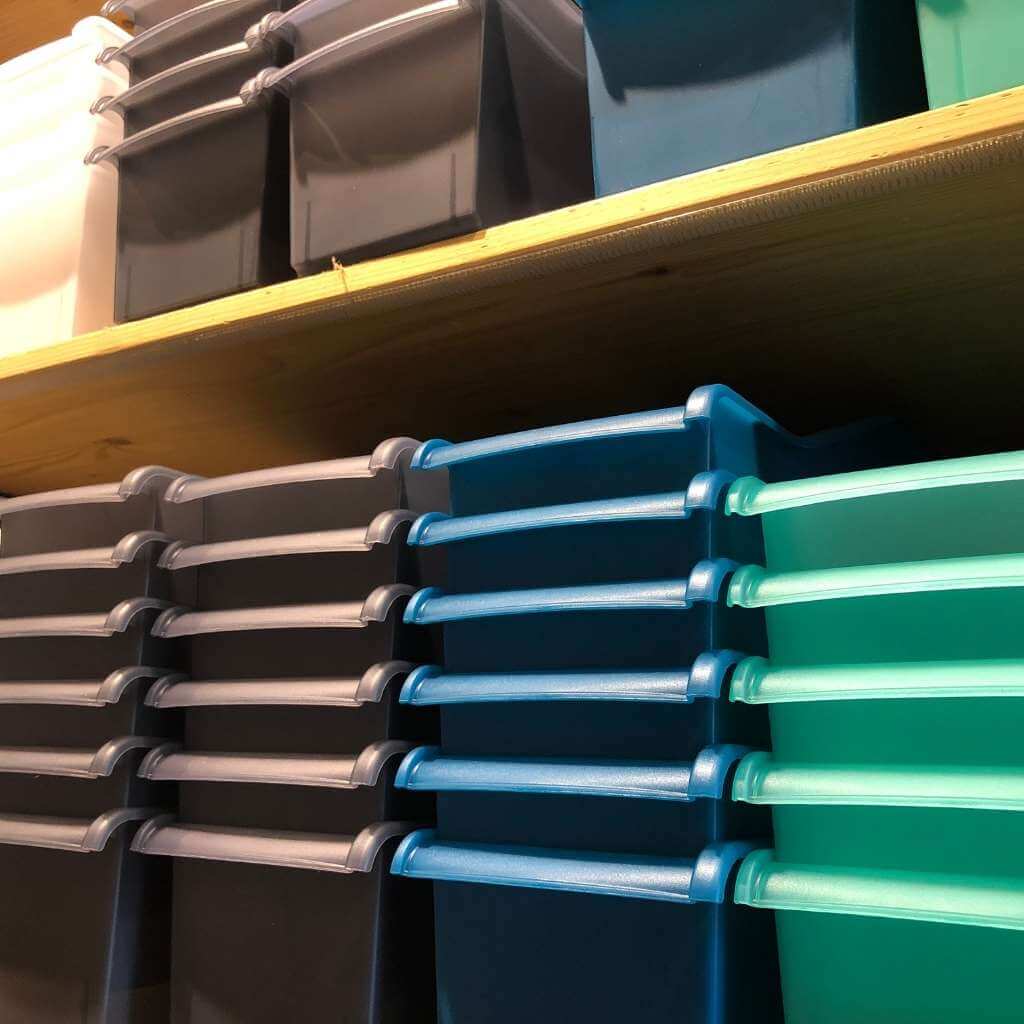 Image Source: Pixabay
Most collapsible storage bins are made from canvas and are excellent for storing cloth, dog toys, pet toys, towels, children's material, etc. Just before you get one for your household, you need to know how to maintain it to ensure its sustainability.
Get a damp cloth, water, and liquid soap to clean the bin.
Wipe off stain in a circular motion.
Rinse the storage bin with water and clean with a damp cloth.
Air dry under the sunlight.
How Do You Clean Outdoor Trash Cans?
Sure, you don't expect your trash cans to smell like roses. The pungent odor will constantly circulate throughout the house. What then do you do to at least prevent the smell from filling the entire room?
There are ways you can maintain your trash cans and keep lousy odor at bay. Here's how;
Using Bleach
Sometimes you may need to get rid of germs and odors using harsh disinfectants. Bleach is one of such. Though it has a strong smell, it also can get rid of germs and stubborn stinks in your trash can.
When using bleach, be very careful, so it doesn't damage the can. Also, make sure to work in a well-ventilated area. The step-by-step procedure for using bleach to clean your trash can is listed below;
Dilute bleach heavily by adding one-quarter cup of bleach to a gallon of warm water.
Empty trash can into a dustbin bag and place under running water
Sprinkle a mixture of bleach inside and out of the can and scrub with a brush
Spray the can with water from the hose and allow it to try under the sunlight.
Using Vinegar
To clean your trash can using vinegar, follow the given steps below;
Get a bucket, add 2 cups of white vinegar, one tablespoon of dish detergent, and 2 gallons of warm water.
Pour all mixture into the trash can.
Using a long-handled brush, wash the vinegar solution by spreading its interior.
Do the same on all surfaces.
Allow resting for 30 to 40 minutes before washing the solution away with cold water.
Then, air-dry under the sun.
Using Cat Litter
Using cat litter at the bottom of your trash can prevents moisture and offensive odors from invading your house. It absorbs water and keeps your trash can as fresh as always;
First, add cat litter to the bottom of garbage your bin.
After a week or two, it will become damp.
Remove it and add more.
Where Should Garbage Cans be Cleaned?
A suitable place to wash your garbage cans is close to a water source and drainage system around your compound. You can also use your driveway or backyard, but ensure you're close to a water source.
How Often Do You Clean Garbage Bins?
You need not follow any strict rules on how often you should clean your garbage bins. According to Costello, you should clean your containers at least once a month. She says, "That should be enough to kill the bacteria living there." You don't want the bacteria mold to build up and then get out of control. So, it's advisable to clean your bin once a month. 
Tips for Cleaning Your Garbage Bin
In cleaning your garbage bin, you'll need to consider these helpful tips;
Remove plastic liner or empty the garbage bin before cleaning.
Always rinse the bin under running water before starting to wash.
Baking soda does wonders. Make sure to apply them before and after cleaning, disinfect your cans, and keep them free of moisture.
Make sure to rinse the can thoroughly and drain it well.
Tips to Prevent Your Garbage Bins from Becoming Dirty
How do you prevent your bins, so they don't always become dirty? Check out these tips!
Do not overstuff your garbage bins.
Always make sure your bins are tightly sealed.
o the bottom of your waste bin, you can spray deodorant, baking soda or cat litter to absorb moisture and prevent an unpleasant smell.
Cover the bottom of the bin with old newspaper after spraying the deodorant and baking soda.
Repeat this procedure weekly to keep off the smell.
FAQS
  Where can I store the garbage bin?
The best place to store your garbage bin, incredibly when complete, is in your outdoor storage sheds
  Why should I use warm or hot water when cleaning my garbage bin?
Hot water temperature performs the wonders of intentionally melting and dissolving grease or fat, which you may not be aware of.
  Why should I use a rubber glove when cleaning my garbage bin?
Using a rubber glove keeps you safe from contact with germs or bacteria.
  Are there storage cans for children?
Conclusion
Now you know that having a clean surrounding free of unpleasant odors is achievable. Once you follow our tips on cleaning your garbage bins, your environment becomes a charming place you always want to hang out with your loved ones. For helpful tips on cleaning and organizing your living room, visit Guy About Home. We are dedicated to serving you better!
For more amazing ideas you can have, visit Guy About Home today or you can check the related blogs: