Let's find out some awesome removable basement ceiling ideas and see what will work for your home.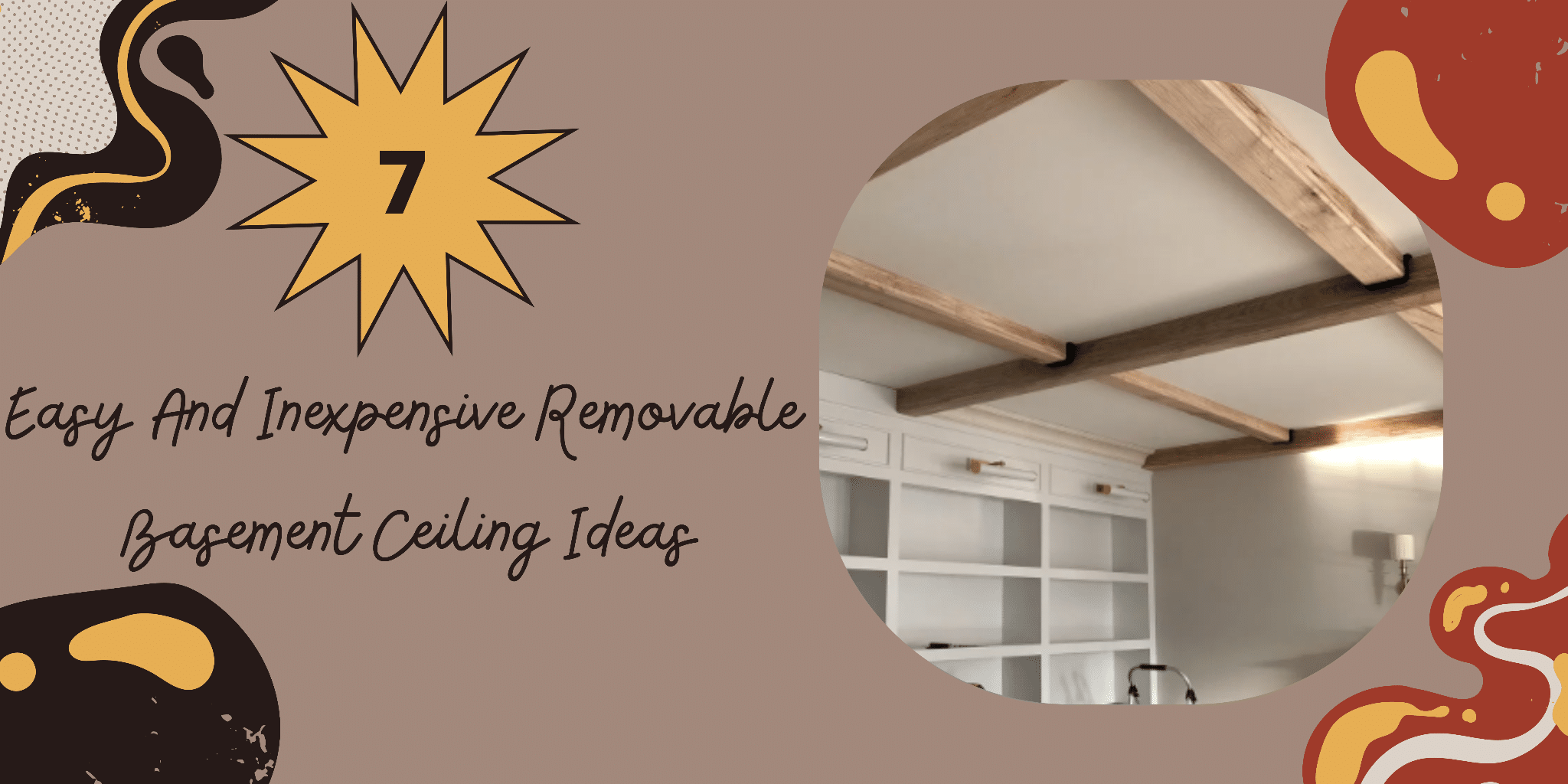 Image: Canva
Removable basement ceiling ideas can be a great way to make the most of your unfinished basement.
When you have a finished basement, it's easy to overlook that it is still a basement. There will be no problems with dampness or mold and no concerns about tripping and falling and adding some style. But if you have an unfinished basement, these things are still a concern—and they're even more of a matter if you have kids who like to play in their rooms. Removable basement ceiling ideas can help you avoid those concerns and use the space in your home without giving up its safety.
Table of Contents
Tin Ceiling With Corrugations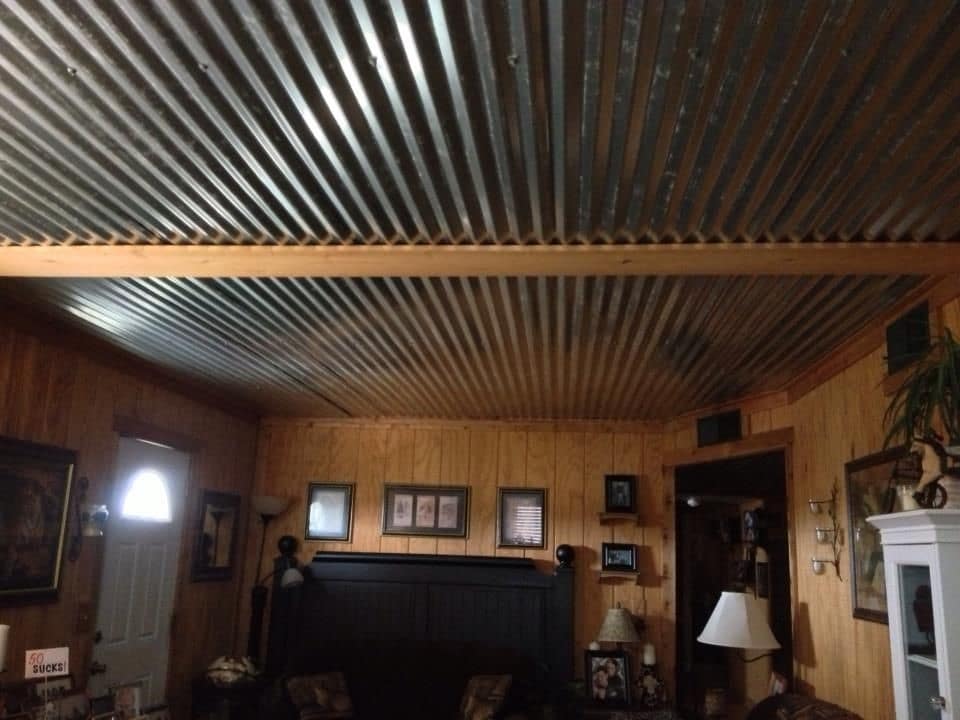 Image: Pinterest
The installation of a corrugated tin ceiling is a one-of-a-kind method for giving a space a minimalistic and industrial feel. It is simple to maintain because the metal is screwed directly into place on the ceiling joists where it is affixed.
Here's how to improve your corrugated ceiling with these easy tips:
The first step is – to prepare your construction plans.

It would be best if you decided on the ceiling perimeter.

Make sure your contract with a professional to install your ceiling.

Paint for a contemporary look.

Use suitable light bulbs for a better look after.
Low-Cost Drop Ceiling Tiles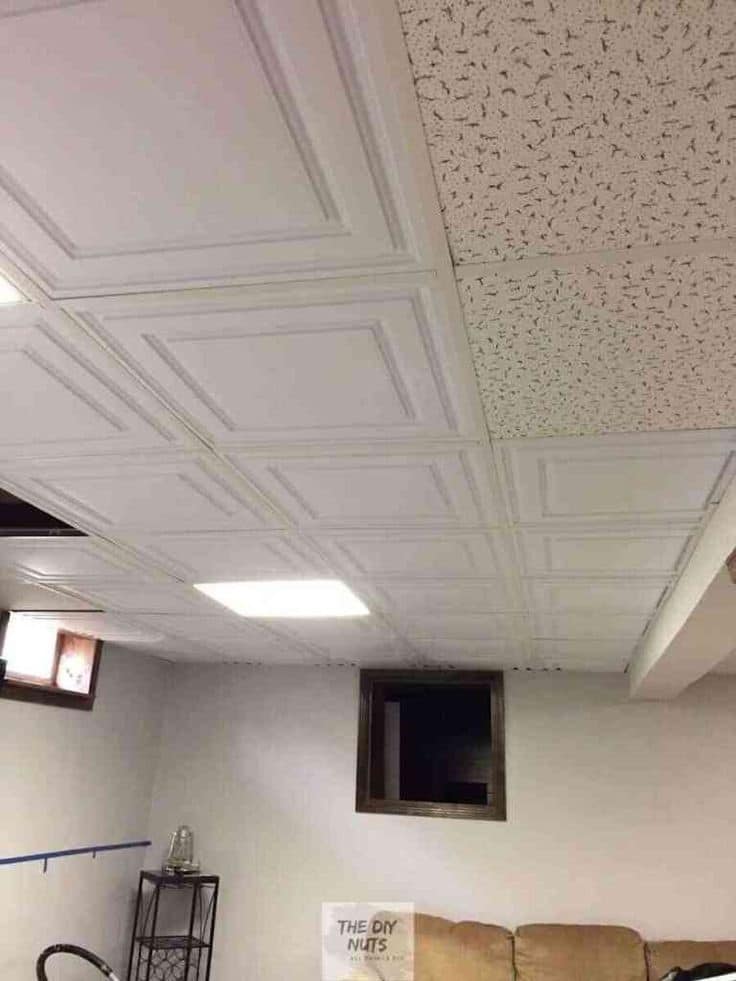 Image: Pinterest
A drop ceiling is a cheap coverup option, provided that you don't mind the ceiling seeming like it belongs in a business building. To complete the job, you must create a grid system and fill the openings with ceiling tiles. Utilizing a level can make the task much more manageable and save you a lot of money compared to other methods.
Check out how to install a drop ceiling with these ideas:
Make sure the tile is clean and uncracked.

Lay new tiles on a pre-cut adhesive membrane.

Patch any holes in the plasterboard with the drywall compound.

Finish off with paint to match the ceiling color.
Ceiling with Panels and Fake Beams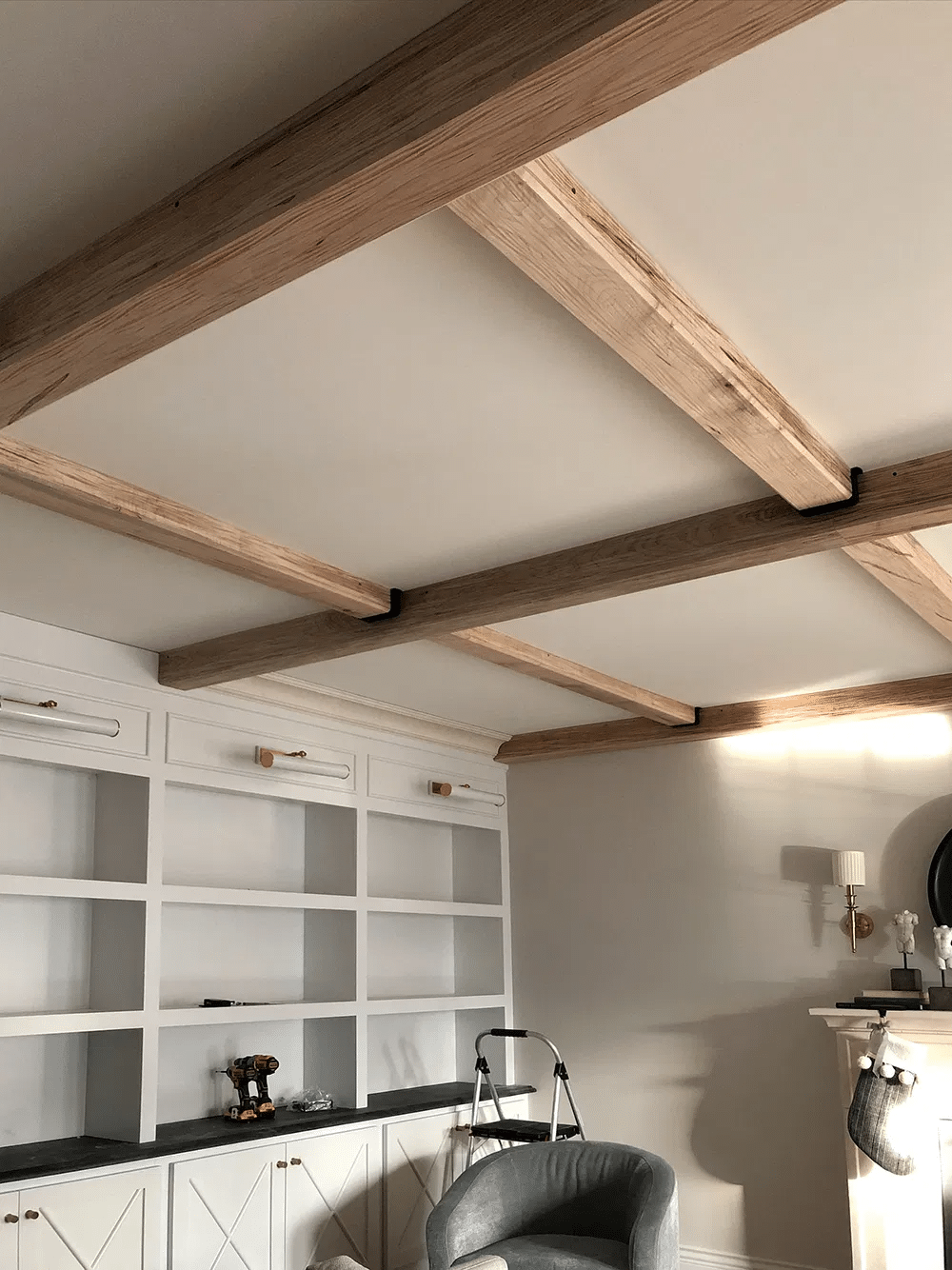 Image: Pinterest
The installation of a panel and beam ceiling is yet another reasonably straightforward method for altering the appearance of your ceiling. The beams are not genuinely structural; instead, they are just essential boxes erected to give the impression of beams.
Creative ways to decorate with panel beam ceilings ideas:
Get an expert contractor who is experienced in working with panel and faux beam ceiling installation.

Place the beams at right angles.

Never paint over latex paint.

Always prime before painting.

Make sure they are cost-effective and have sturdy panel beams.
Ceiling with Tongue and Groove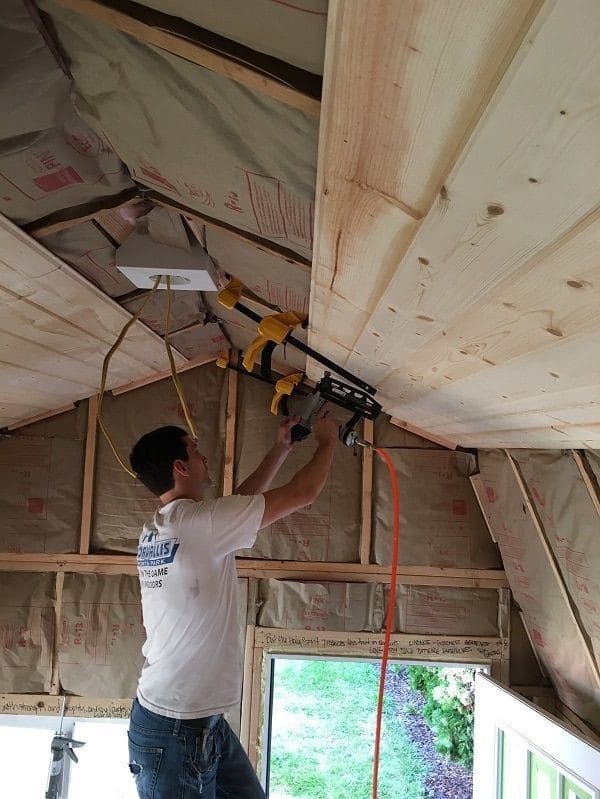 Image: Pinterest
If the ceiling in your bedroom wall decor is unsightly, you can cover it up by installing a tongue-and-groove ceiling. Although it is a time-consuming operation, a single individual can establish a tongue-and-groove ceiling on their own without the assistance of another person. This design is another of our favorite ideas for the ceiling of the patio.
Learn these tongue and groove ceiling tips:
Choose quality materials.

Use scraps as backing boards.

Use architectural features as design elements.

Create a contemporary effect with exposed joints.

Paint it with different styles and textures.
Foam-based Ceiling Tiles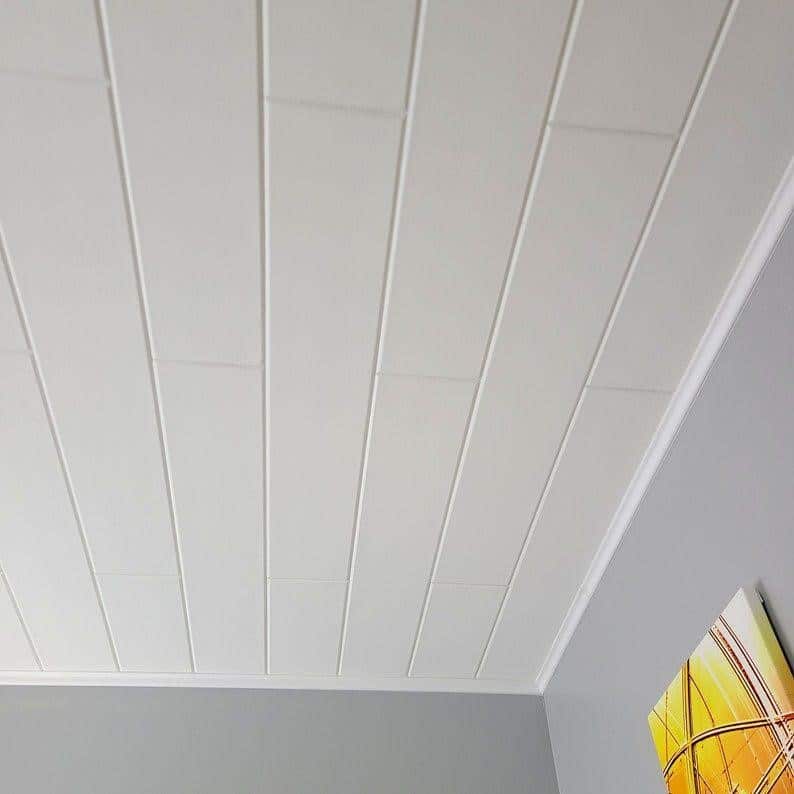 Image: Pinterest
Installing polystyrene ceiling tiles is a quick and straightforward solution to improve the aesthetics of a ceiling. Tiles for the ceiling can adhere directly to the surface of the currently installed ceiling. One of the many enticing qualities of this option is the low price and vast range of designs available to choose from.
Learn about styrofoam ceiling tiles with these tips:
Cover the panel with styrofoam ceiling tiles.

Use a variety of different tiles to enhance the look.

Cut them your desired size on the ceiling.

Choose non-toxic pliable material resistant to fire, water, and impact.
Planks of PVC Ceiling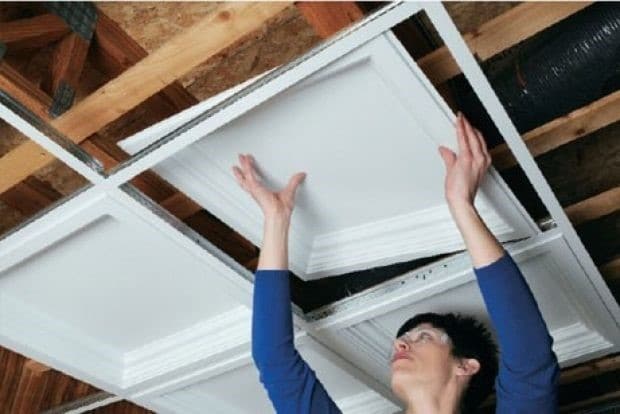 Image: Pinterest
The procedure for installing PVC ceiling tiles is quite similar to the process for installing a traditional drop ceiling. PVC plastic tiles are available in portions measuring 24 inches by 24 inches, and in contrast to standard drop-ceiling panels, the PVC panels are watertight.
Get the best PVC ceiling tiles ideas from here:
Pick abstract or geometric designs.

Measure the size of the room and get the required number of tiles.

Mark the corners and score the PVC board with a knife or a cutter.

Keep this measurement in mind as you cut all the pieces.

Start making interlocking joints by drilling pilot holes at one end

Choose the

right paint color

on the ceiling that fits the entire space.
Wallpaper Ceiling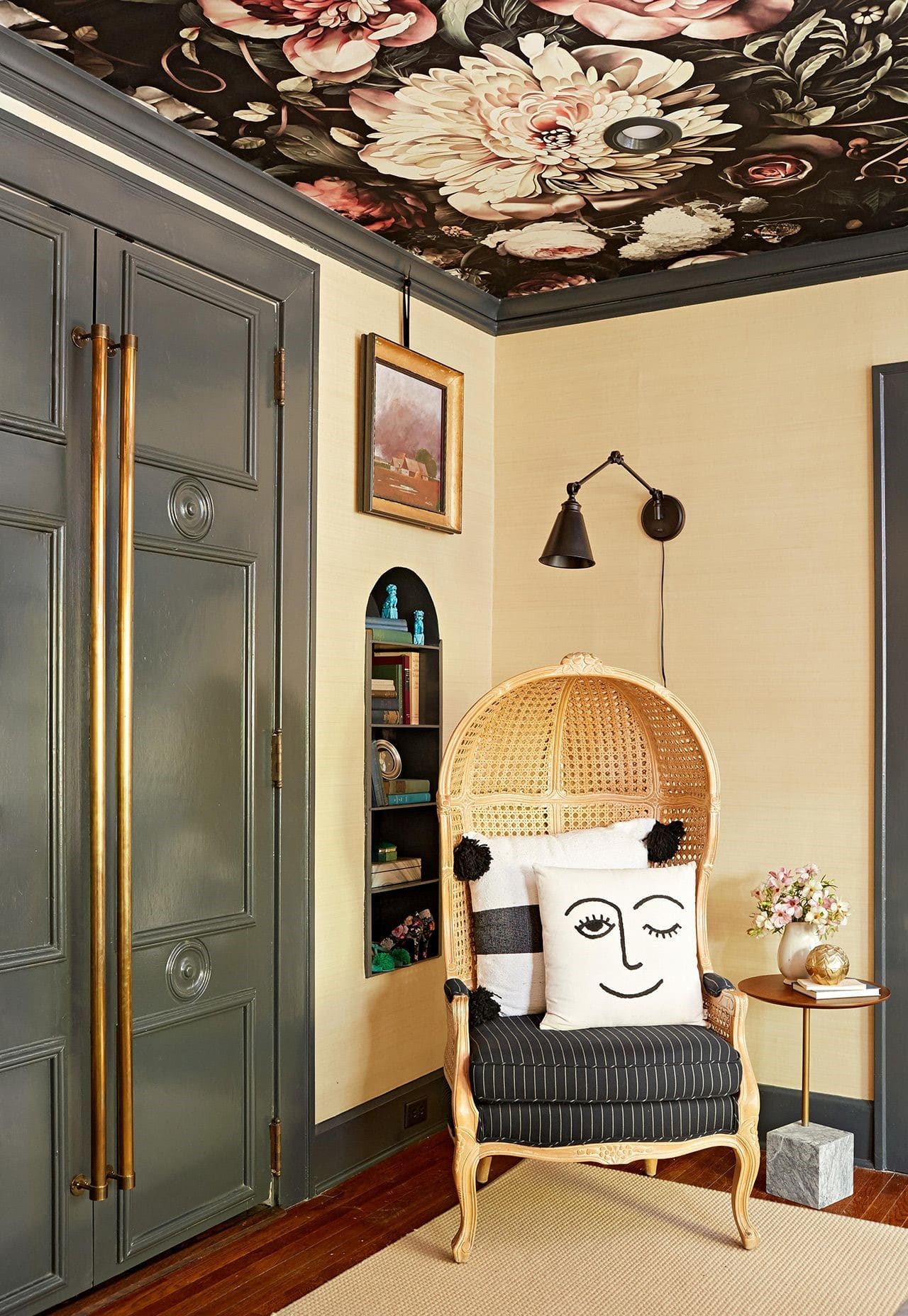 Image: Pinterest
Wallpaper is an additional option for covering the ceiling that you might consider and is easy to remove if you want to change again. This is a chance to take risks, or at the absolute least, to be creative with your actions. Do not compromise on the preparation work recommended for the paper you buy; this is of utmost importance if you ever intend to take down the wallpaper. Also, if there is a pattern to match, do so carefully; otherwise, your ceiling can look crooked!
Check out these creative wallpaper ceiling ideas:
Don't change the room's color palette unless you absolutely have to.

Use textured wallpapers for added texture and interest.

Consider painting any woodwork behind.

Be creative and

artistic

.
Takeaway
Removable basement ceiling ideas are a great way to add versatility and functionality to your basement. Removing the ceiling increases the amount of usable space in the basement, allowing you to work on larger projects without running out of room. If you have ever considered removing the ceiling of your basement, there are ways for you to do that. This post explains various ways you can approach removing your basement ceiling and gives ideas for improving the look of it once you have removed it.
Check out Guy About Home for more ideas much like these, in addition to many others!
Be sure also to check out the articles we've provided below; they cover a lot of ground and should prove helpful to you.