Make sure that your bathroom has the best furniture that will make your eyes wide open. If you want to know how to do it? Check this article!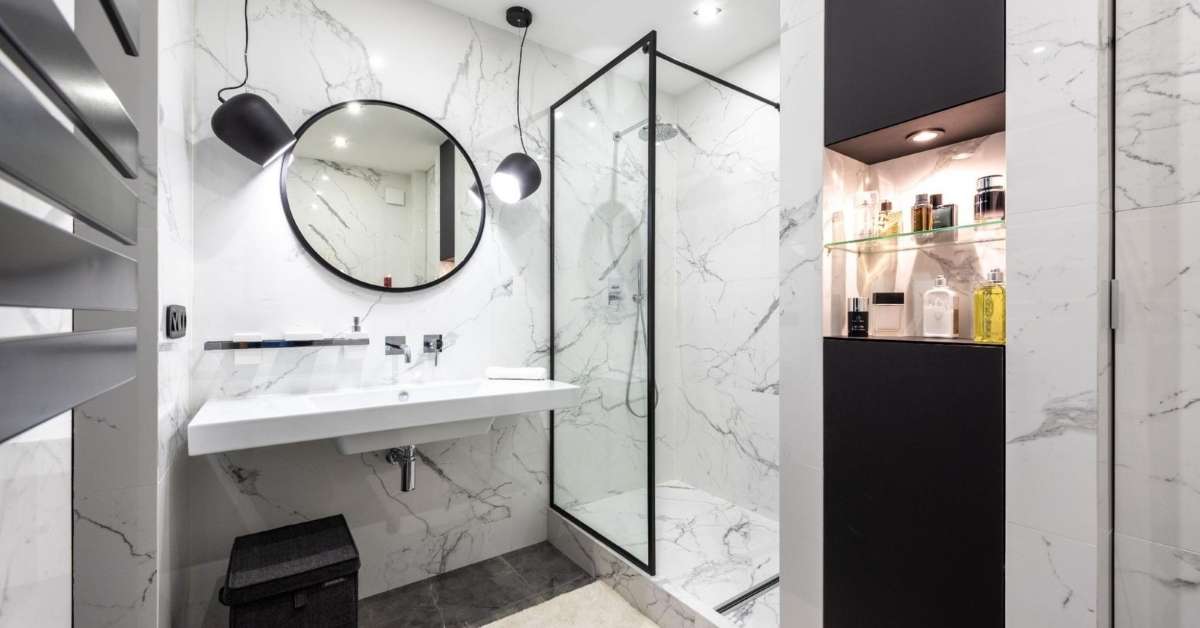 Don't we all believe that bathroom vanities are a must-have for aesthetics and functionality? Few modern bathroom vanity ideas make it an essential feature to implement in any home. It's where you go to rest and unwind, where a hot bath may erase the tension of the day while also calming your mind and body. It's also where we cultivate ourselves to look our best so that we can feel our best and, in turn, draw the energy to perform at our best. Check out these modern bathroom vanity ideas to brighten your bathroom if you're seeking some bathroom vanity ideas.
Thank you for reading this post, don't forget to the best blogger Guy About Home who offers the best garden and home improvement tips! If you are a home decor and design fan, don't miss the tips on home ideas. If you are a home garden owner, then you might be interest in our complete guides to house plants!
Why Design Bathrooms In Modern Way?
So, what exactly does the term "modern bathroom" imply? Well, contemporary refers to anything that is happening right now. As a result, your modern bathroom vanity ideas will match current trends. Contemporary is the best of what's current, whether it's a loft bathroom plan, mosaic tiles, or mid-century interior design. The design is crucial to ensuring that you receive what you want when it comes to bathrooms.
Let's get right into our top modern bathroom vanity ideas below – you're sure to find something you like, or at the very least some inspiration, in the designs we recommend! We've reckoned all of the legwork, so you don't have to. So please read on, and when you're through, check out the rest of our blog!
Top modern bathroom vanity ideas
They are:
Adding lights
Wall Mounted Furniture
Beautiful Tiles
Rainfall Ceiling
Perfect colour selection
Following are the benefits of each.
Try Adding lights To create Vibrance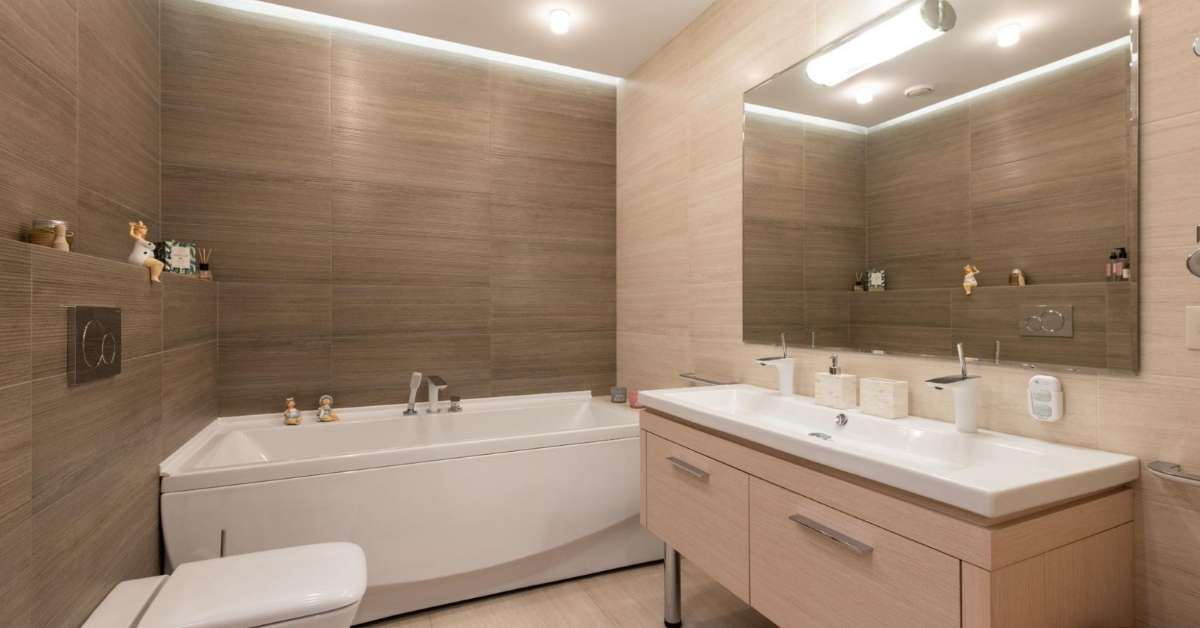 Lighting is one of the significant aspects of any successful bathroom design, whether using modern bathroom ideas or more classic layouts. A contemporary bathroom is an ideal location for certain lighting fixtures.
Spotlights are a popular choice in many modern bathroom design settings. They allow you to direct light to certain focus spots while ensuring that your bathroom is uniformly lighted. One of the critical contemporary bathroom ideas we offer for making your bathroom seem as incredible as possible is to ensure your floor area is evenly illuminated. A spotlight might even be incorporated into a wall niche to offer a focused light illumination on a specific item.
Even though the effects last throughout the day, restrooms provide an elementary degree of self-care daily. That's when having a decent bathroom vanity comes in handy. A storage cabinet under the sink and a mirror are the most common features of bathroom vanity designs. Check out these seven contemporary vanity ideas to brighten your bathroom if you're seeking some bathroom vanity ideas.
Get yourself wall-mounted furniture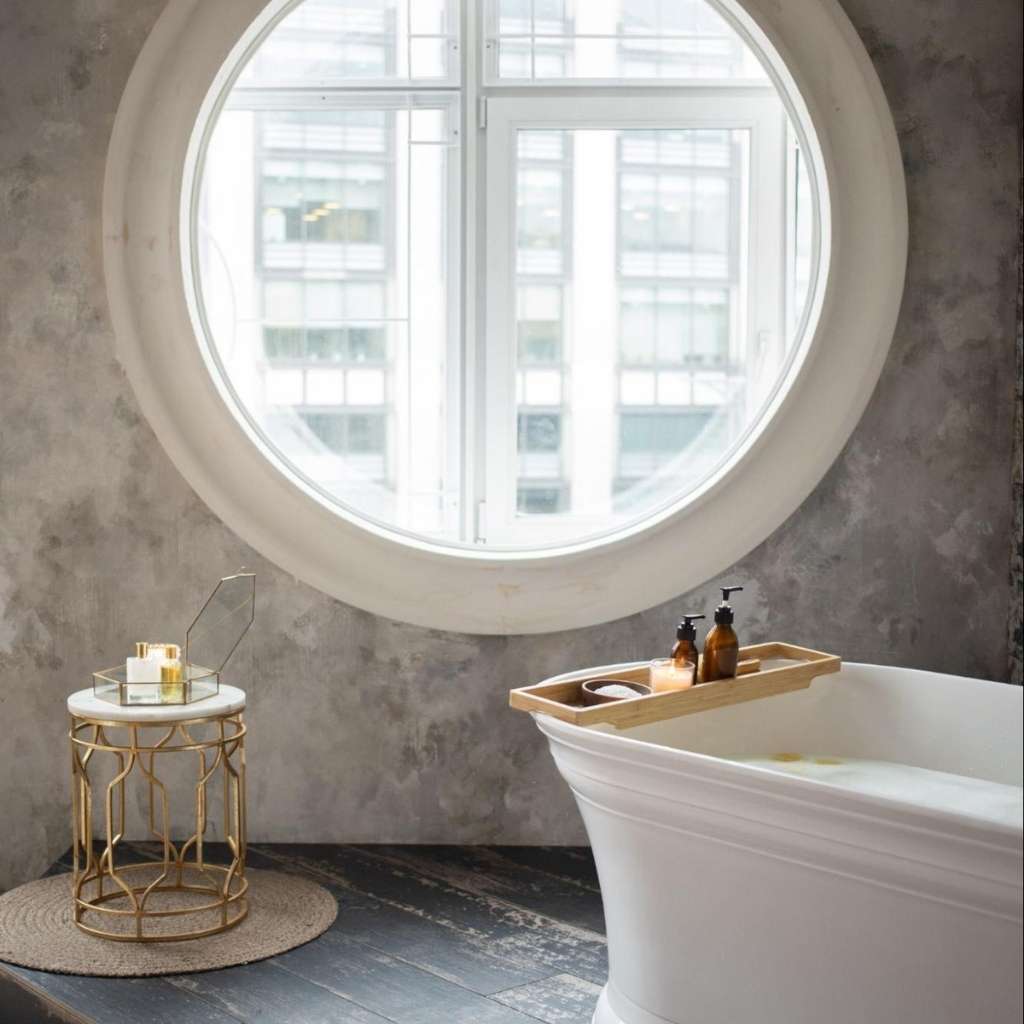 Wall-mounted furniture comes to mind instantly when we think about design aspects for your home's bathroom. These types of staples are necessary for a sleek, flawless appearance. Use our website to get ideas about which items would work best in your bathroom. Be it a toilet that is wall-mounted, a sink basin, or even a bathtub, your bathroom or shower room might profit immensely from wall-hanging furniture.
But why are wall mounts so popular? For starters, they conserve room! Having a toilet or sink linked to your home's walls frees up floor space, making your contemporary bathroom appear more prominent.
Space is a significant aspect of most modern bathrooms. Whether it's a modern bathroom design that offers a sense of space or contains design ideas to generate additional space, such as a walk-in shower, you'll need enough. Take a look at various wall-mounted furniture, such as a modern vanity unit. It will undoubtedly convert your shower area into the contemporary oasis of your dreams!
Get yourself some muted titles that sweeten your mood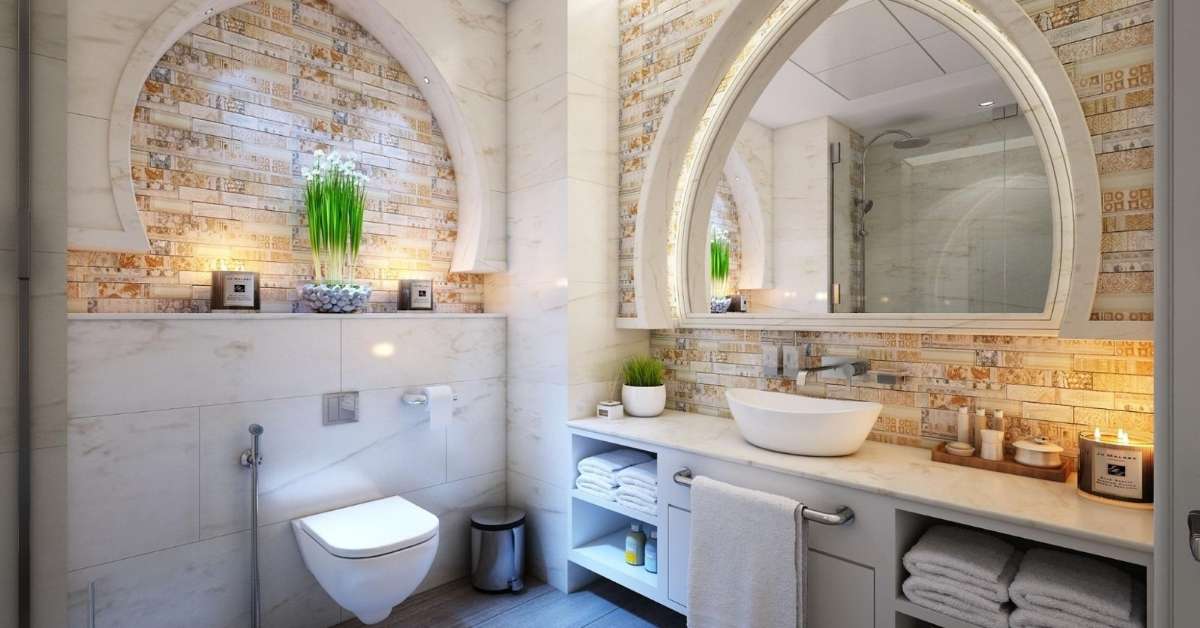 Now in our following bathroom design advice… tiles! Tiles are a fantastic way to make your bathroom appear more modern, whether you want spotless white or mid-century minimalism. You may use tiles on the floor or the wall to create a high-end look with lines upon lines of clean tiling.
The colour and substance of your tiles are also crucial factors to consider. Many people favour marble tiles because of their overall luxurious appearance, while others prefer ceramic or stone tiles. If you're choosing between tiles and wood flooring, there are many reasons to choose the former.
When it comes to lines and forms, you may make your designs more space-saving by placing your flooring tiles in slanted lines. It delivers a pleasant experience by providing your design with the illusion and appearance of space. Therefore, these, and other factors, are well worth considering to make your bathroom feel like one of your home's most spacious areas!
Grey tiles, for example, are a popular choice for wall tiles because they give your walls a smooth, glossy appearance. Combine with a spectacular mirror for a look that will wow your visitors!
Experience of Rainfall in the shower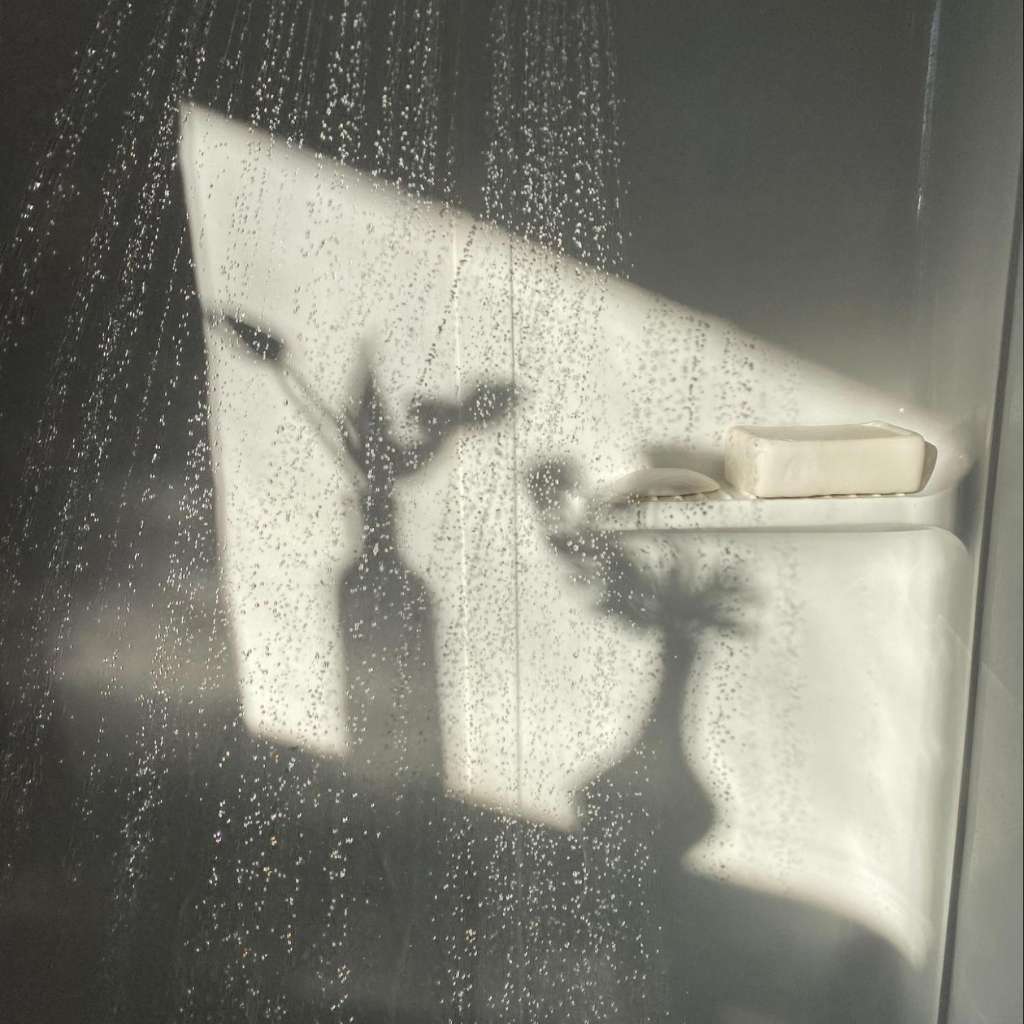 A ceiling-mounted rainfall shower is one of the excellent modern bathroom vanity ideas
to give your house a sleek, contemporary look. Instead of a wall-mounted showerhead, these gadgets softly enable water to fall from above. If you want luxurious accents in your house, this shower is ideal. They have a sleek appearance and an even better feel.
A rainfall ceiling shower is a simple way to add a little luxury to your shower enclosure. It's one of the most highly suggested aspects of the many items available, and it's a terrific idea if you want your fittings to strike the right balance of comfort and character, designer style and ultimate utility.
If you choose a sleek model that provides a great shower experience, you'll want to make sure the designer décor you choose in your bathroom reflects the character. All of the little details and finishes, from sinks and basins to toilet models, must have the utmost flair, and this style must be smooth enough to transcend into the essential fixtures and surrounding elements, such as towel shelves.
Choosing the perfect colour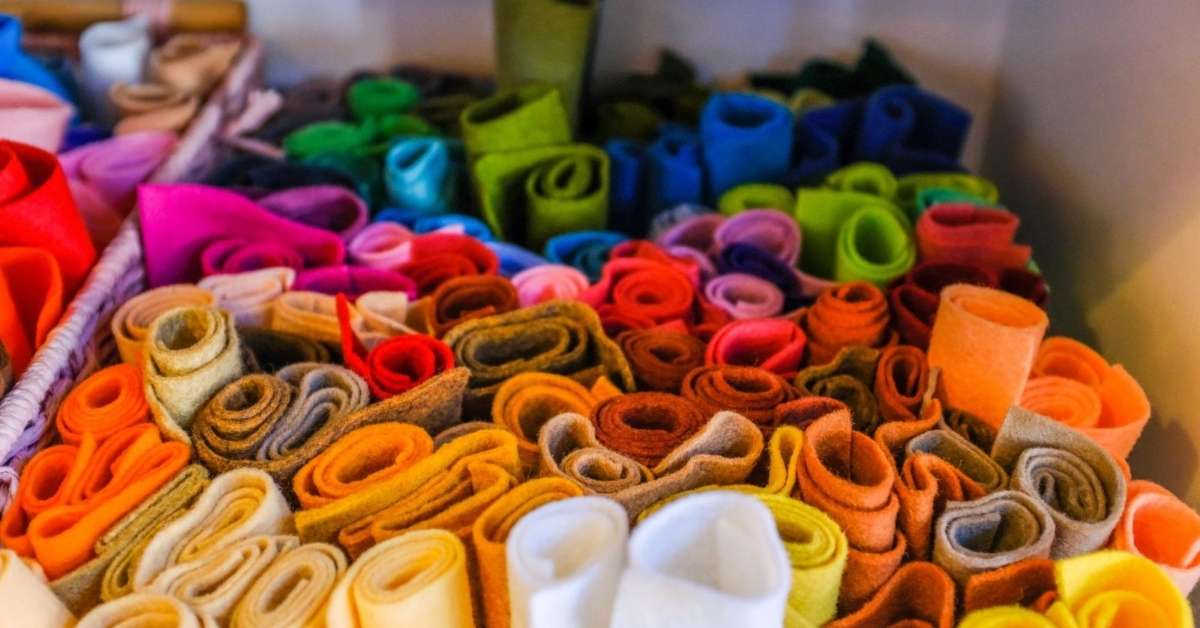 The colour schemes will be at the forefront of your design. Choosing the correct colour schemes for you may relieve a lot of stress and set the tone for the rest of the items in your bathroom. Choosing an easy-to-accessorize plan will make things a lot easier. Many current designs, for example, use stylish monochrome instead of solid and daring colours like red. To achieve ideal chicness and modernity, save your more colourful ideas for bedrooms and living areas, maybe with a sofa – but keep the bathroom basic.
We have modern bathroom vanity ideas on our site, whether you have a high-end budget or are looking for something more affordable. Look around for additional information, but our Nuie bathroom suites illustrate how monochromatic colour schemes and complementing lighting can come together to create an ultra-modern environment.
Conclusion
After reading the above modern bathroom vanity ideas, you must already know what's trendy. Follow all the latest interior designer news and keep track of every link to every suggested product. However, we.ve made a special effort to highlight the year's most popular bathroom trends. From adding light to selecting a colour, there's something for everyone. Thus, visit guyabouthome to see more such designs and enjoy your bath time!