Our bedroom is the most private place that we have in our homes. It is where we retreat to for rest and ultimate relaxation. Here we find solace from the worries of the world, and here we can adequately recharge as we sleep soundly in the comfort of our bed. It goes without saying that you would want to impress the people fortunate enough to enter your bedroom.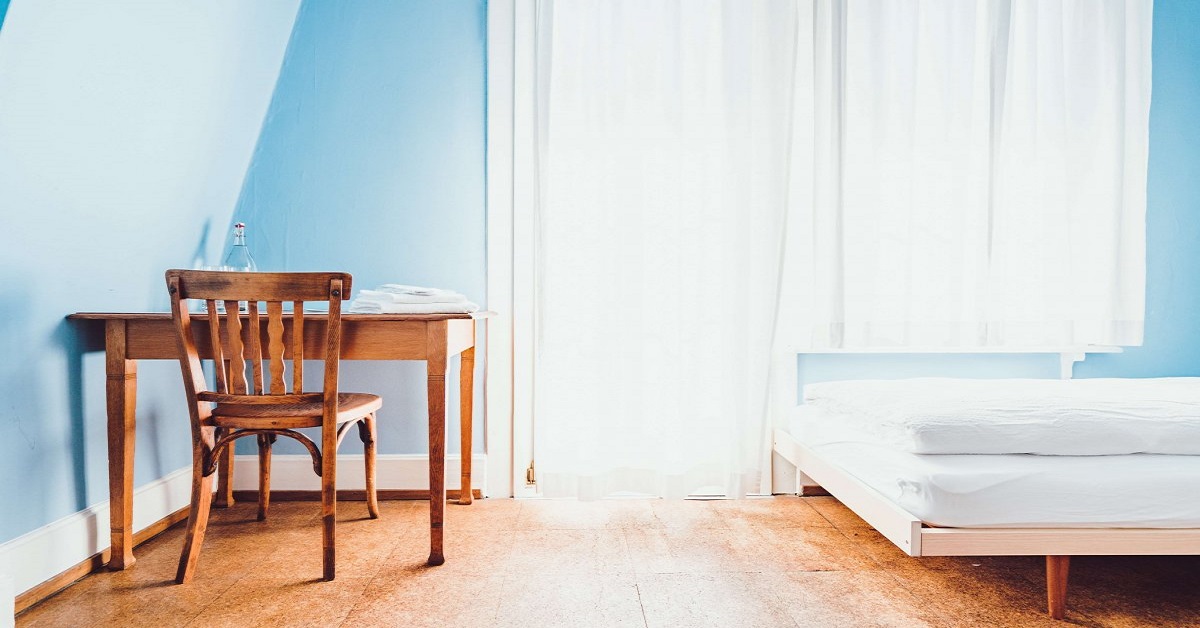 Whether we choose the best types of carpet or the different types of rugs, it is for those allowed to enter to bask in our most private dwelling. Here, they will be able to see our most personal style and taste in bedroom decorations.
Thank you for reading this post, don't forget to the best blogger Guy About Home who offers the best garden and home improvement tips! If you are a home decor and design fan, don't miss the tips on home ideas. If you are a home garden owner, then you might be interest in our complete guides to house plants!
If you are worried about not having a modern design for your bedroom, you're not alone.  Maybe you're bored of how your bedroom looks or you just think it's high time to get things updated. Then continue reading and bare witness to some wonderful bedroom decorating ideas.
DIY bedroom decorating ideas on a budget
There are many aspects of your bedroom that you can redesign or upgrade. One can do some things like repainting your walls, hanging up some cool art or chic floating shelves, acquiring pieces of new furniture and of course upgrading your bed.
Since we are talking about decorating the bedroom, start with the focal point of the room which is your bed. No other single furniture will get as much use in your home than your bed. It is also the first thing anyone will notice when they walk into your private chamber.
Source: Pinterest
Spruce up your Bed
It makes sense to invest in the most comfortable bed you can get your hands on, but you should watch out for bed bugs as they are one of the common house bugs. If you don't feel like you need a new mattress that is perfectly fine. What is more important is the overall comfort of your bed. For this you can invest in a mattress topper, there are several variations of this for sale online.
One type is usually filled with feather down and finished in microfiber. Another version is a quilted mattress pad cover, also traditionally filled with goose down or something similar, you can find more info on ecoy australia if you get interested in this material. There is also a mattress topper made from memory foam.
Whichever one you decide to purchase among these options will be an excellent level up from just your plain old mattress. Don't forget to include some ultra soft pillows; if you already have pads that you are satisfied with, then you don't have to spend the extra money.
Top it off with a brand new duvet cover for your comforter. You now have all the elements you need to make your sleep more comfortable than it's ever been. Not to mention all these bed accessories make your mattress look more inviting and will give you the feeling like your in cloud nine.
Source: Pinterest
Headboard
In case you do not have a beautiful headboard for your bed yet then, you need to add this to your list of bed upgrades. What use is having a king size mattress if there is no crown on top? There are several affordable headboards readily available for purchase through Amazon.
Adding an upholstered tufted button fabric headboard is an excellent upgrade for your bed. Choose a headboard that best fits your taste and style. Headboards are usually easy to assemble just carefully follow the directions.
Source: Pinterest
Design the foot of the Bed
Most of the time the foot of the bed is often ignored. It is common to find a trunk on there to keep sheets or covers, which isn't a bad idea at all. The are several other options such as positioning a couch, bench, table, ottoman, put something useful that will make most of that space.
Check out this guide on 13 ways to rethink the foot of the bed. You can get some great ideas on that article and which will surely enhance the overall appeal of your bedroom. A marvellous addition to big or small bedroom decorating ideas on a budget.
Source: Pinterest
Paint the walls
One of the more economical ways to revitalize your bedroom. Choose colours that you would love to look at on a daily basis. Something that fits your personality would be ideal. You can choose to go for a dual tone style and try to acquire furniture or beddings that compliment or contrast the colours.
Painting the walls in your bedroom is a surefire way to make your room feel completely band new. Choose water-based paints when selecting colours and paints at the store.
Source: Pinterest
Go for wallpaper
Another excellent option for revamping your bedroom walls. Lovely as bedroom guy, don't feel like messing around with paint to redo your walls? Consider using textured wallpaper instead. Affordable, easy to install, eye-catching intricate designs that will make your walls pop out. One of the best options is bedroom decorating ideas.
Source: Pinterest
Get a new lamp
Treat yourself to a new bedside lamp. Make it two if you have a partner sharing your bed. This is a terrific way to add some class to the bedroom. Compared to the inexpensive porch celling ideas, it is quite affordable to buy a set of lamps these days. You can order a set of exquisitely designed lamps on Amazon starting at $20.
Source: Pinterest
Floating shelves
A great addition to any room. Floating shelves just look super cool. If you have personal items, books or knick-knacks that you want to be displayed in your bedroom, this is the way to do it. It is very cost effective and quite simple to do if you follow the instructions on how to videos for floating shelves.
Source: Pinterest
Utilize Craigslist
The is a famous saying "One man's trash is another man's treasure". Truer words have never been spoken if you are familiar with craigslist. You can get some pretty good deals if you know where to look. You can get a whole bed or a cool couch for next to nothing.
At times you can even get stuff for free on craigslist. Some people just don't have the space to keep stuff they no longer want for whatever personal reason they have. It is a wonderful if you love DIY bedroom decorating ideas on a budget.
Source: Pinterest
Rug
The finishing touch in bedroom decorating, utilizing a nice rug under the bed or even to the side to be used before getting on your bed would be a superb addition to your bedroom decor. Choose a nice rug that matches the style you want to convey to your friends and family. There are many different options available in Amazon or you can check your local department store and carpet shop for a better deal.
Conclusion:
Getting everything right when redecorating your bedroom can seem like an insurmountable task, I know. The thing is you don't have to make everything perfect, just follow your style. Choose some of the bedroom decorating ideas listed above and you will be surprised by the transformation of your bedroom.
For more amazing ideas you can have, visit Guy About Home today or you can check the related blogs: