Inevitably, roofs age, and wear and tear occurs from the harsh elements, leaving homeowners with a crucial choice to make – repair or replace. But how much does a new roof cost? Only professional roofers will help you answer that, and other questions you might have regarding your roof replacement.
Thank you for reading this post, don't forget to the best blogger Guy About Home who offers the best garden and home improvement tips! If you are a home decor and design fan, don't miss the tips on home ideas. If you are a home garden owner, then you might be interest in our complete guides to house plants!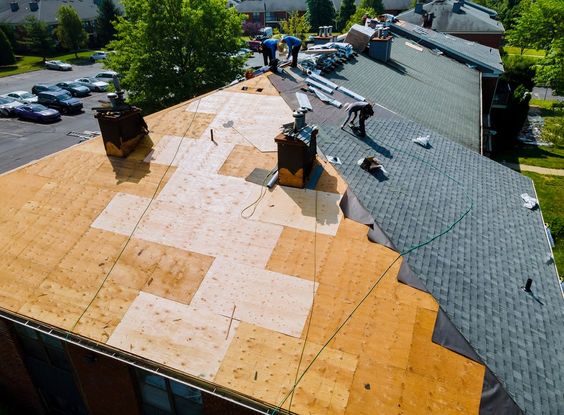 Professional services provide quality workmanship and jobs that comply with safety standards from start to finish. In this blog, we'll take a look at why reputable roofing services matter, especially when it comes to doing a full roof replacement. By the end of this blog, you'll be able to make an informed decision about selecting the best roofers to execute your roof replacement.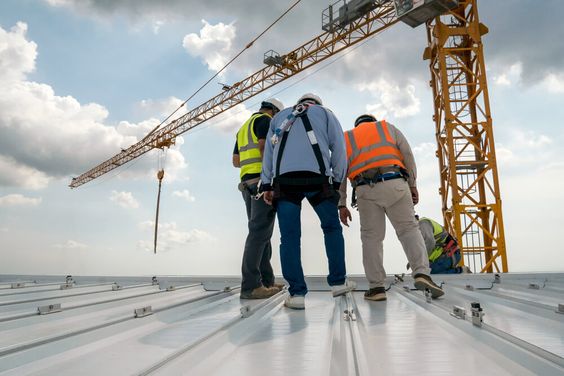 1. Certified and experienced technicians
Reputable professionals invest significant time and resources in training their technicians in proper installation techniques, safety protocols, and industry best practices. This training ensures that their technicians have the skills and knowledge required to deliver quality results on every project. Certified technicians have gone through rigorous training and testing to demonstrate their mastery of the most up-to-date industry standards.
2. Reputable services use high-quality materials
Professional roofers have access to the best materials, which are often not available to the public. They use materials that meet or exceed industry standards, so you can be sure that your new roof will be of the highest quality. Additionally, these materials often come with warranties, which gives you further peace of mind knowing that you are protected in case anything goes wrong.
3. Saves you time and money in the long-term
While some homeowners may think that handling a roof replacement on their own may seem like a cost-saving solution, they often find that the project is more complicated and time-consuming than they initially anticipated. By hiring a reputable professional roofing company, you'll have the peace of mind that your roof is being replaced correctly and in a timely manner. Investing in professional roof replacement services can save you time and money in the long term, while also ensuring that your home is well-protected.
4. Warranties and guarantees for professional work
Warranties and guarantees are the hallmarks of a trustworthy roofing service that stands by the quality of their work. By having a warranty or guarantee, customers can be sure that their roof will last for many years without any issues arising. In addition, professional roofing companies also offer maintenance plans and inspections to ensure that their customers' roofs stay in excellent shape. These services not only improve the longevity of the roof but also prevent small problems from turning into major issues.
5. Industry-standards practices, tools, and service
High-quality tools and equipment help professionals get the job done quickly, efficiently, and safely. Additionally, professional roofers use top-of-the-line roofing materials that are designed to withstand extreme weather conditions and provide long-lasting protection for your home or business. With the right tools and materials, alongside extensive training and experience, a professional roofing company is equipped to complete roof replacements of any level of complexity. Hiring a reputable professional roofing company provides you the peace of mind that the job is being done correctly and safely in line with industry best practices.
In conclusion, choosing a reputable professional roof replacement service is crucial for ensuring the safety, longevity, and overall value of your property. Choosing a company with a proven track record of success, proper licensing and insurance, and skilled, experienced workers will offer you peace of mind and protection from costly mistakes or poor-quality work. When it comes to roof replacement, investing in a trusted professional is always the wise choice