Other than the common twin and bunk beds, there are still many types of bed frames. However, each type has its on purpose and intended use case. Some are good for the master's bedroom, and some are good for special occasions. However, what if we have guests? Do we just buy another king bed for them? Not very budget-friendly eh.
Thank you for reading this post, don't forget to the best blogger Guy About Home who offers the best garden and home improvement tips! If you are a home decor and design fan, don't miss the tips on home ideas. If you are a home garden owner, then you might be interest in our complete guides to house plants!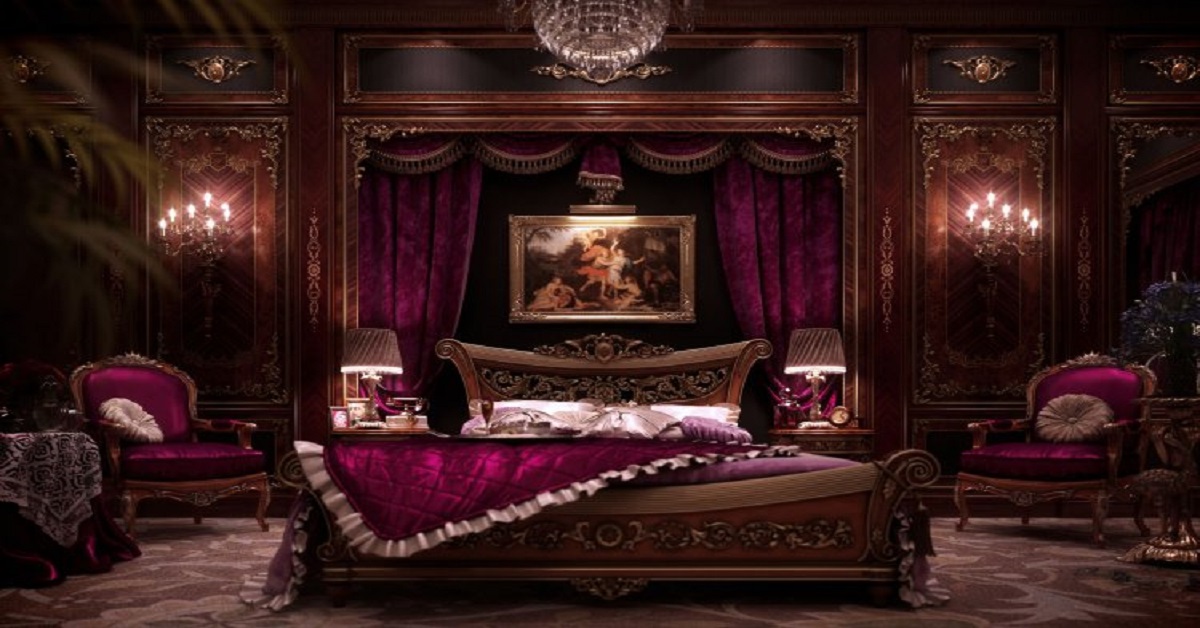 However; if you've come across daybeds and folding beds, they seem to get the job done fairly well in terms of accommodating extra people, guests, and maybe even the kids' playmates. Just make sure you know how to clean bed sheets because it won't matter how comfy your bed is if your guests will feel disgusted to dive in.
Also, in case you decide to put the beds in your bedroom, it might be a good idea to choose your furniture based on which design would fit the theme of your bedroom. That's a quick bedroom decorating idea for you!
Let's have a look then!
Types of Bed Frames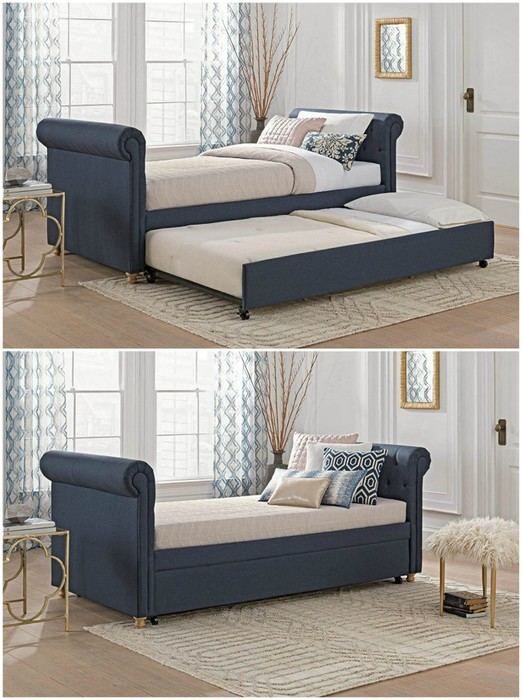 Image Source: Pinterest
Although the main point is to relax, believe it or not, daybeds actually have more than just one use case. They can so often be confused as a couch because that is it's more popular cousin and it can be utilized as such as well. Daybeds can also function as a seat for periodic use in the lounge area, or even as a standalone bed itself for visitors or kids.
Yes, other than the locations you obviously wouldn't put a bed in, daybeds can be employed pretty much anywhere in the house. However, there are also a wide array of structures, designs, and styles. Because the concept of "one size fits all" doesn't apply here, as we all have different houses and needs, let's get into these varying daybeds and their use cases.
For the most part, daybeds that are intended for sleeping like a genuine bed would require you to acquire an actual bed sleeping cushion. Measure your daybed to find the one that is just the size you want and need.
Here's a great example that is sure to please; the Yolanda Metal Scroll Daybed.
Should you ever be looking for a direct substitute to your sleeping bed, this is it. Or at least, if you put the proper cushion (which is an added cost)! With the Yolanda Metal Scroll Daybed by Winston Porter, you will be joyfully confident to share this with your incoming visitors in the guest room because it assures comfort. This is an exquisite piece of furniture to add to any room, for that matter.
This one comes in varying designs; twin beds, full-sized, bronze, pewter, or even just elegantly white. The twin variant makes for a stylish piece of furniture, while the full-sized one can completely replace the bed in the master's room. Either works best when used for kids, adolescents, or even young adults.
Be that as it may, this daybed can transform even a small room into a fancy suite. From the durable edge to your preferred customization of a sleeping pad, you can genuinely make a daybed like this your own.
Daybeds intended for lounging only will, for the most part, accompany a more slender bedding. However, this isn't the optimal solution for a good night's sleep.
Whichever you choose; however, daybeds will not do you wrong as long as you don't expect a cat to roar like a tiger, so to speak! Some of them even offer a trundle for an extra bed or pull-out drawers, which are great space saving ideas!
Here's one that takes lounging to the next level: the Modway Quest Outdoor Patio Daybed.
Taking a rest on a couch seat is old school, however twisting up toward the evening sun on this daybed covering is a genuine treat. And as a bonus, it's so huge that the entire family can cozy up together!
You can use this piece of furniture in two ways; either utilize the entire set for greater area coverage or pull it apart into a smaller, more convenient pieces to be used individually; like when visitors come! If separated, you'll then have an ottoman, two chairs, and a sofa for a complete lounging area.
Other than being cozy, the texture on the patio daybed is resistant to UV rays; meaning it won't blur after some time. It likewise has an overhang to block the sun. It's accessible in six unique alternatives to suit your current stylistic theme.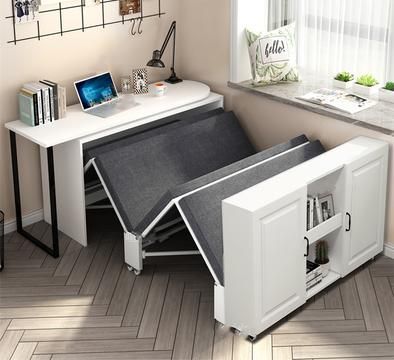 Image Source: Pinterest
Folding beds, also known as rollaway beds, is a very convenient solution for visitors staying over. You would never have to worry about them not having a place to lay down and rest or nap. Store it in a room somewhere, then pull it out when you need to. Maybe dust it off, put some sort of beddings on it, or not, and throw in some pillows. Viola! You've successfully made your guest feel at home.
I say, guest, because folding beds are usually just for a person, or two rather smaller ones! Be that as it may, picking a creased-up bed that solves your problems for transportability, fits inside the storage room, and still gives a snug and cozy night's rest for a visitor might not always be the most straightforward task, especially with a lot of cheap products in the market!
So to increase your success rate, we'll talk about a few folding beds and their advantages.
The Milliard Premium Folding Bed
The theme of this particular one is luxury and efficiency. You simply do not have to look any further and just buy this outright. It's cozy, it gets the job done, and its build quality is excellent.
This clamshell designed folding bed is only approximately 12" when folded, thus making it a breeze to hide. Since the legs begin to unfold into position as you bring down the frame, it is a breeze to form as well. It's so easy, you won't need an extra hand to assist you when assembling the Milliard Premium Folding Bed.
The bed itself is a normal size for rollaway beds, estimating 75″ long by 31.5″ wide. It's by and large concurred that the bed is sufficiently cozy for a night's rest by anyone and that the springs don't represent any issues with position and posture. And, with its astounding 300 pound weight limit, it blows the competition out of the water as others can even handle half that.
Though, as with everything, it is not indestructible and will therefore break should you not use it properly. But, all things considered, you will most likely be astounded by the comfort it provides and the hassle-free experience it guarantees.
Pick and Choose
The list doesn't stop there, obviously. There is still a wide array of different kinds of sleeping cushions, options, beds, and couches for you to choose from. All you have to do is to think about what you want to use them for, where you want to put it, for whom it is, and what kind of features are imperative to you.
Photo by Anna Sullivan on Unsplash