So, you're getting the itch to redecorate your space, but you don't have a lot of time that you can dedicate to a big project? Fret not! There's a reason why you were taught growing up that every little detail mattered when decorating for an event–like setting the table for a holiday dinner. Even the smallest design elements can change the feel of the whole room. So, here are some tips for how you can revamp your space without having to put in too much effort.
Thank you for reading this post, don't forget to the best blogger Guy About Home who offers the best garden and home improvement tips! If you are a home decor and design fan, don't miss the tips on home ideas. If you are a home garden owner, then you might be interest in our complete guides to house plants!
Cooking up a New Style in the Kitchen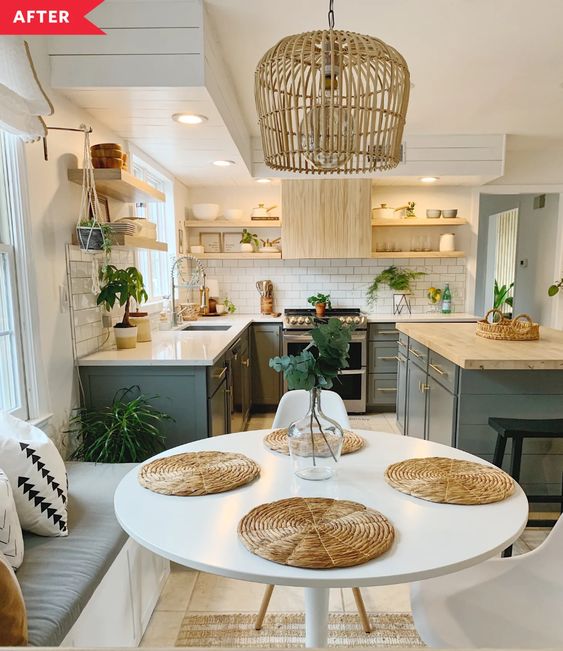 Is your kitchen decor stuck in a different decade? You don't have to completely gut it and replace everything to make it feel more modern. An easy first step in the right direction is painting your cabinets and drawers. This might seem intimidating at first, especially if your cabinets have a more natural wood finish to them, but this simple change can make your whole kitchen feel so much more open and fresh. Pick some more neutral colors to work with, like white, light greys, and shades of beige–or, if you're feeling particularly adventurous, teal. Keep in mind that you'll be building the rest of your design based on whatever color you pick for your cabinets. Once the cabinets and drawers have been painted, replace the hardware. It's such a small thing, but picking more modern hardware really can change the whole feel of the kitchen.
If even these suggestions seem like too much work to you, then focus on smaller decor choices that can change the look of your kitchen. If your countertops lack a backsplash, then consider picking out a peel-and-stick option. There are plenty of designs out there, so you're guaranteed to find something to bring your kitchen into 2023.
Revamping Your Main Living Space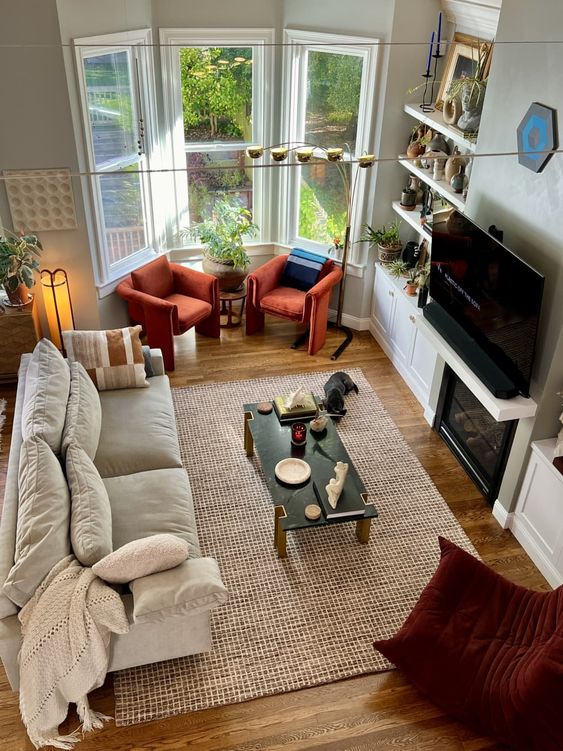 Your living room is the heart of your home. It's where you'll spend the majority of your time and where you'll entertain guests. If it's beginning to feel flat and outdated, then try simply swapping out some of your decor to liven up the space. Consider switching your window treatments. If you're working with basic curtains and rods, then consider upgrading to a double traverse rod track. Having two sets of curtains on each window will make your space feel more elegant and will give you more control over privacy and light.
Swap out more artistic design elements. Do you have a rug in the middle of your room? Switch it out with a new one, just don't forget that the purpose of area rugs is to tie a room together, so make sure you select a replacement that fits cohesively with the rest of the room's design. Change smaller elements as well, like the art on the walls. Select just a couple of statement pieces that will draw the eye and spark conversation among guests. In any room, it's important to have a focal point. Use the art that you pick to help highlight the focal point of the room. In addition to art, you should also consider adding a few "living" elements to your home. This doesn't necessarily have to be houseplants, but rather anything with movement that can help your space feel more alive and active. A great option is to place an essential oil diffuser in your main living space. Not only will the constant sound and visual of the water evaporating into the air make your space feel more alive, but it will add a pleasant scent to the air that guests will be glad to experience when they enter your home.
If your room's color scheme is feeling too drab and boring, then it might be time to add a pop of color. Pick one color that doesn't clash with the rest of your room and find ways to weave it throughout your decor. A popular way to do this is through the use of a statement well, where you choose one wall to decorate with a wallpaper in a fun print, or you paint one wall a solid color. If this seems too intimidating to you, then consider picking smaller decorative pieces in whatever color you pick–throw blankets, accent pillows, artwork, etc.
Another easy way that you can revamp your space, without even having to spend any money, is by moving your furniture around. Reconfiguring your furniture, if done correctly, can cause your space to feel like a completely different room. Instead of having all of your furniture pointed toward the television, have the couches and chairs facing each other. This can help to encourage conversation among any guests who enter your home.