Glazing is often an element of buildings that is overlooked, but it plays an essential part in a few ways, especially in commercial properties like supermarkets and office buildings. Whether you're using commercial glazing for enhanced safety and security, or simply to create a high-quality aesthetic, there are a few different types you can choose from. Below, we'll take a closer look at commercial glazing, the various types available, and the benefits that come with it.
Thank you for reading this post, don't forget to the best blogger Guy About Home who offers the best garden and home improvement tips! If you are a home decor and design fan, don't miss the tips on home ideas. If you are a home garden owner, then you might be interest in our complete guides to house plants!
What is commercial glazing?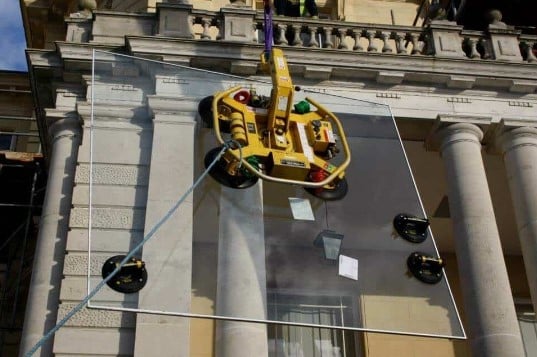 Commercial glazing is a specialist product that is used in commercial buildings. It's used especially in various public buildings and places like schools, shopping centres, multi-storey car parks, and supermarkets. These places tend to vary when it comes to requirements which is why this special type of glazing is essential. Commercial glazing can be used both inside and outside the property – for larger-scale windows, or for internal walls and partitioning. These windows come with a range of benefits that we will take a closer look at below.
What types of commercial glazing are there?
Commercial glazing encompasses a range of different types of glass. Here are some of the most popular types of glazing you'll be able to find in various properties.
• Insulated glass: This type of glazing is most commonly used to keep heat in and improve energy efficiency. The layers of glass can also improve strength and durability. This type of glass is perfect for companies that are looking to reduce energy usage, and heat loss to save money.
• Low-emissivity glass: This type of glass, often referred to as Low-E glass is coated with an invisible layer of metal oxide. Low-E glass can help to block UV rays and reduce glare.
• Plexiglass: This type of glass is shatter resistant. It is often used in commercial properties because it's safer and incredibly durable. Shatter-resistant material is useful for properties that may require shatterproof glass by law.
• Tempered Glass: This type of commercial glass is another shatter-resistant option. It is also commonly used in shower doors and car windscreens for additional safety in the home.
What are the benefits?
So, why do commercial properties need a special type of glazing? There are a few benefits that come with commercial glazing that make it perfect for public use. The first is that it's energy efficient. It helps to keep buildings and everyone that visits warm in the colder months and cooler in the summer months. It can also help to decrease the overall carbon footprint. Another benefit that comes with commercial glazing is that it's both safe and secure. It can eliminate the issue of break-ins and accidents that could cause harm to visitors or employees. Another benefit that you may find with glazing is that it can increase property value. The overall building will become more attractive to buyers or renters in the future if the correct type of commercial glazing is in place.
How is it different to other types of glazing?
In homes across the country, you'll find single, double, and triple glazing – and you might be wondering how commercial glazing is different. As we can see above, it comes with a variety of benefits that property glazing simply cannot offer. Whilst double glazing is strong and can deter break-ins, commercial properties need heightened security to keep their products and employees safe. It's also safer for larger areas that require glazing and can come in a range of sizes and shapes, for exterior and interior. As well as safety, commercial glazing can add to the aesthetics of the building itself, making it appear more attractive and creating a modern look.