Bathroom furniture usually adds a unique feel to your room. A well-placed mirror or an elegant vanity can tie the space together because these pieces are both decorative and functional. Regardless of whether you intend to renovate your washroom or looking for a new addition to your room, there are a couple of things you should consider when choosing bathroom furniture sets for your bathroom. This article is a detailed guide to bathroom furniture.
Thank you for reading this post, don't forget to the best blogger Guy About Home who offers the best garden and home improvement tips! If you are a home decor and design fan, don't miss the tips on home ideas. If you are a home garden owner, then you might be interest in our complete guides to house plants!
Vanities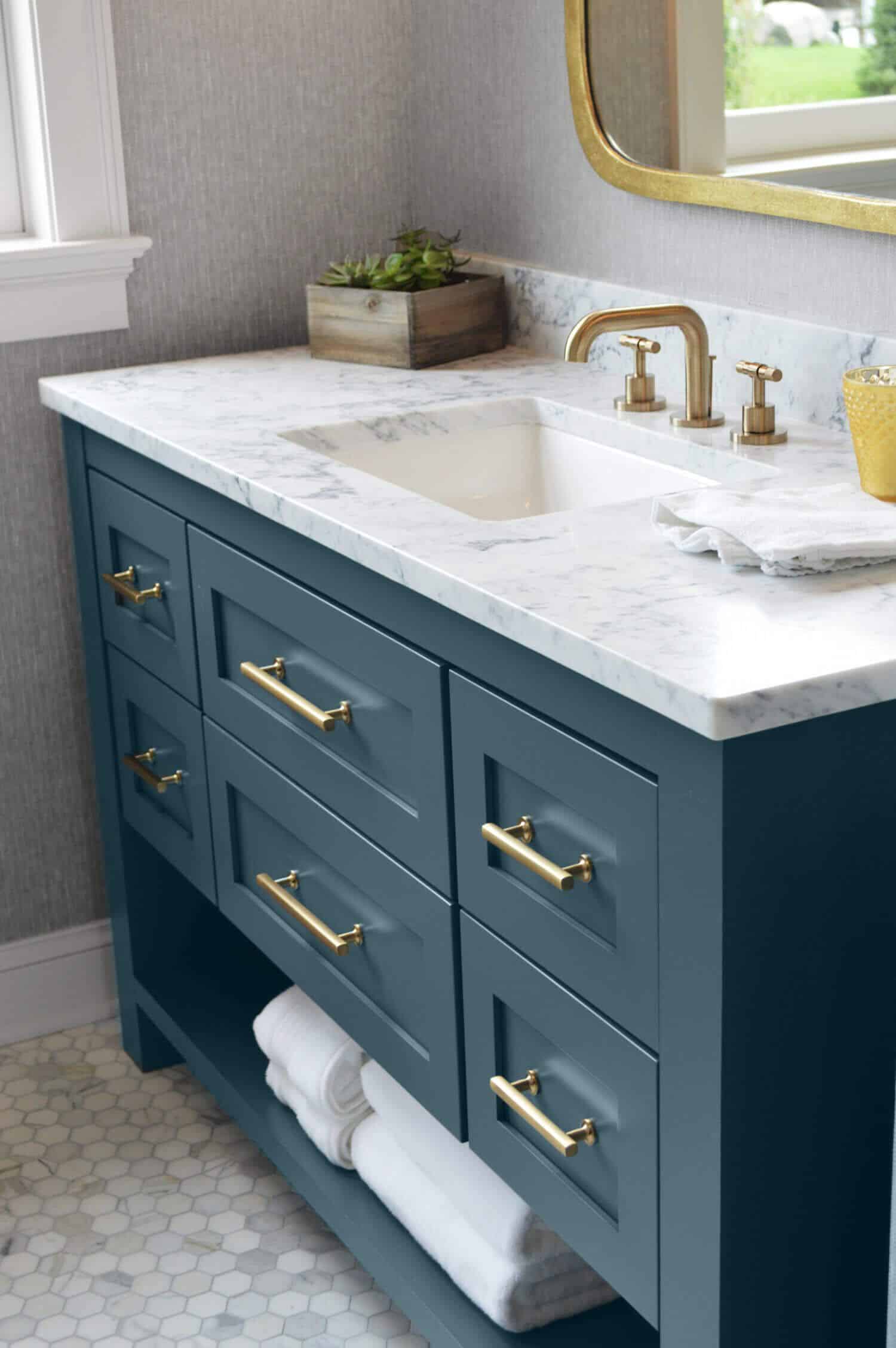 Image Source: Pinterest
A vanity is a crucial piece of furniture for your bathroom. This versatile fixture offers a place where you can install deck mounted faucets and sinks, and often has additional storage space to assist to remove clutter in your bathroom. You can find several types of vanities that include wall-mount, floor-mount, and freestanding. You should note that these styles offer different benefits and are suitable for unique spaces. For example, wall-mount vanities are ideal for small spaces as they help to optimize floor space and provide additional storage.
Freestanding and floor-mount vanities are suitable for mid to large spaces. A floor-mounted vanity is quite similar to a wall mounted vanity, but they have legs. A freestanding vanity is a versatile storage unit that comes without sinks that you can install without attaching them to a wall.
Cabinets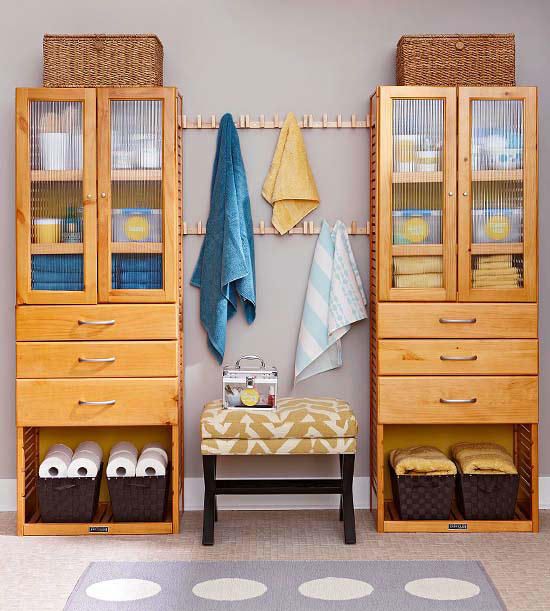 Image Source: Pinterest
Remember that there is a difference between a bathroom vanity and a bathroom cabinet. A bathroom vanity is designed to have a sink to be installed on top and has built-in storage. On the other hand, a bathroom cabinet refers to a storage unit that doesn't have a sink placed on the top. You should note that cabinets are quite versatile and you can choose to have either a free-standing or wall-mounted variety which lets them fit in most spaces.
A wall-mounted cabinet can be utilized as a decorative structure to your bathroom and for storing smaller items. The freestanding models are larger and can be utilized for storing a variety of bathroom essentials while providing a sleek aesthetic look to your bathroom.
Mirrors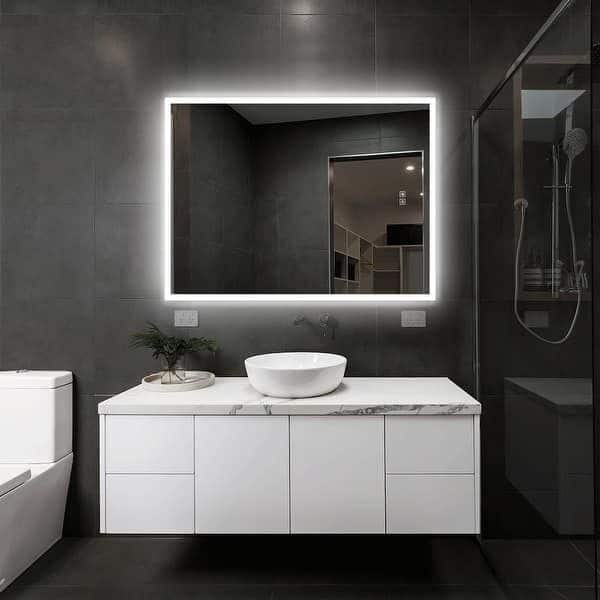 Image Source: Pinterest
A mirror is another essential addition that you should have in your bathroom, though it can be hard to find the right style and size of mirror. It's crucial to consider what you intend to use the bathroom for and if there is a single or dual sink. You can choose a mirrored cabinet that comes with a mirror and an extra storage space. These are suitable for small spaces, especially when you don't have enough storage space.
You can also find mirrored cabinets in a wide range of models including some that have built-in LED lights, plugs, and mirror defoggers. A vertical mirror is suitable for more confined space because they need less space than their horizontal counterparts. But if you have a large space with freestanding or floor-mounted vanities, then the horizontal mirror can be an ideal one. It's suitable for dual washbasins and family bathrooms. Therefore, before you decide to purchase a mirror for your bathroom, make sure that it complements the rest of the furniture.