Now that you decided to create your man cave, there are several things that you have to keep in mind.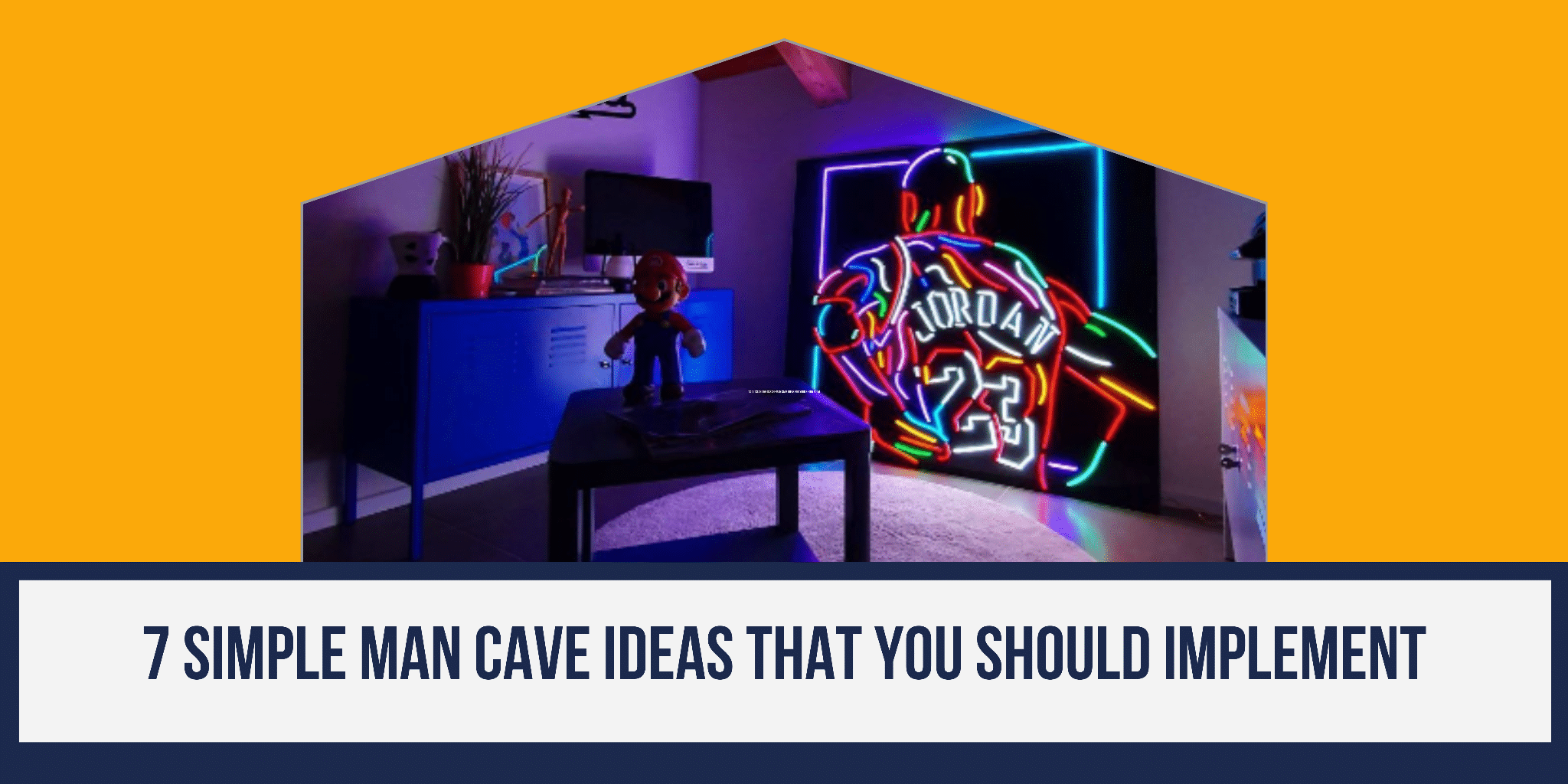 Image: Canva
Most people's first thoughts when decorating their homes are color schemes, new furnishings, and decorative accessories. However, a special place in every home helps you relax and put your mind at ease – the garage. More and more people today love adding a man cave to their homes to enjoy their free time with friends and family. 
We will break down several simple man cave ideas for the garage to create this special place.
Table of Contents
Wine Wall Man Cave

Custom Neon Sign Man Cave

Arcade Games Man Cave

Workstation Man Cave

Music Studio Man Cave

Rustic Lodge Man Cave

Movie Theater Man Cave
1. Wine Wall Man Cave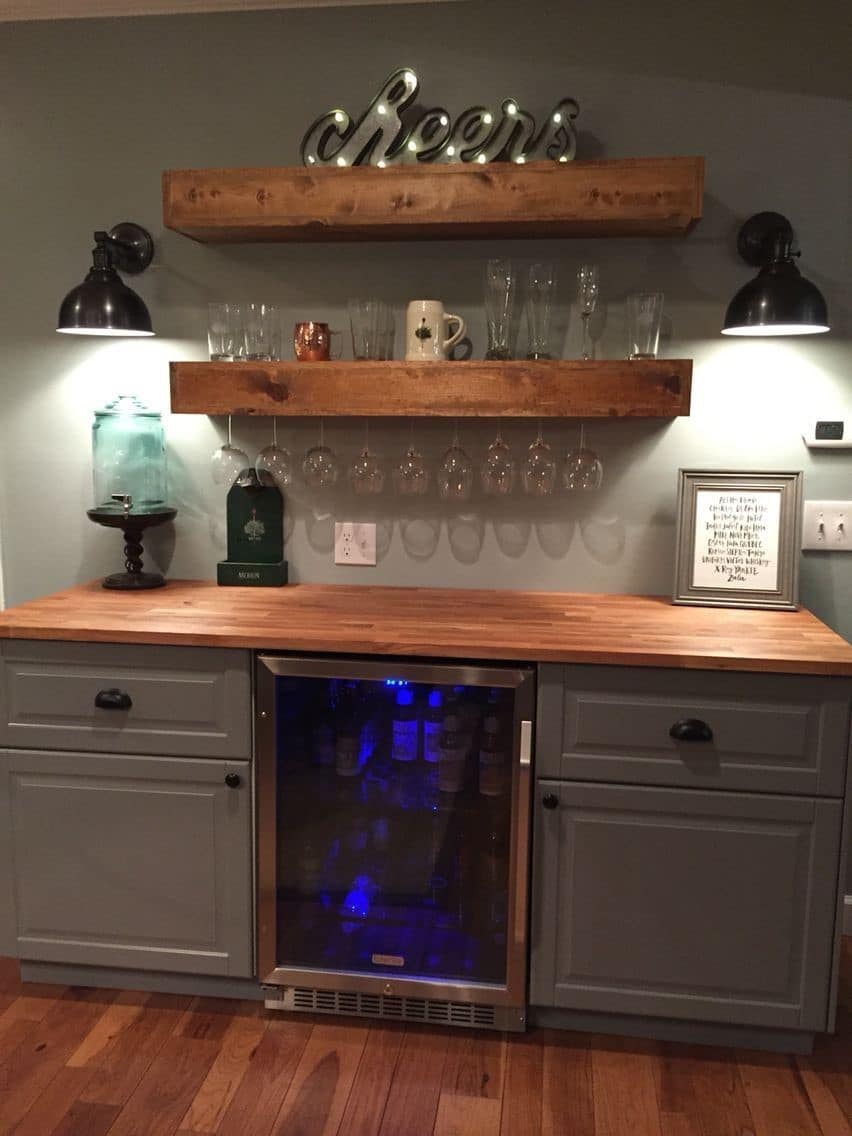 Image: Pinterest
The wine wall man cave is a must-have gift for the wine lover who has everything. You'll be organized and ready to entertain friends in style with a place to store bottles and a wine glass rack. Just imagine the smiles appearing when watching your loved one unwrap this gift!
Use these tips for your wine wall man cave:
Choose wine shelves that fit your wall space.

Measure the amount of storage space you need.

Make sure you label the bottles for easy selection.

Add lighting, seating, and accessories.
2. Custom Neon Sign Man Cave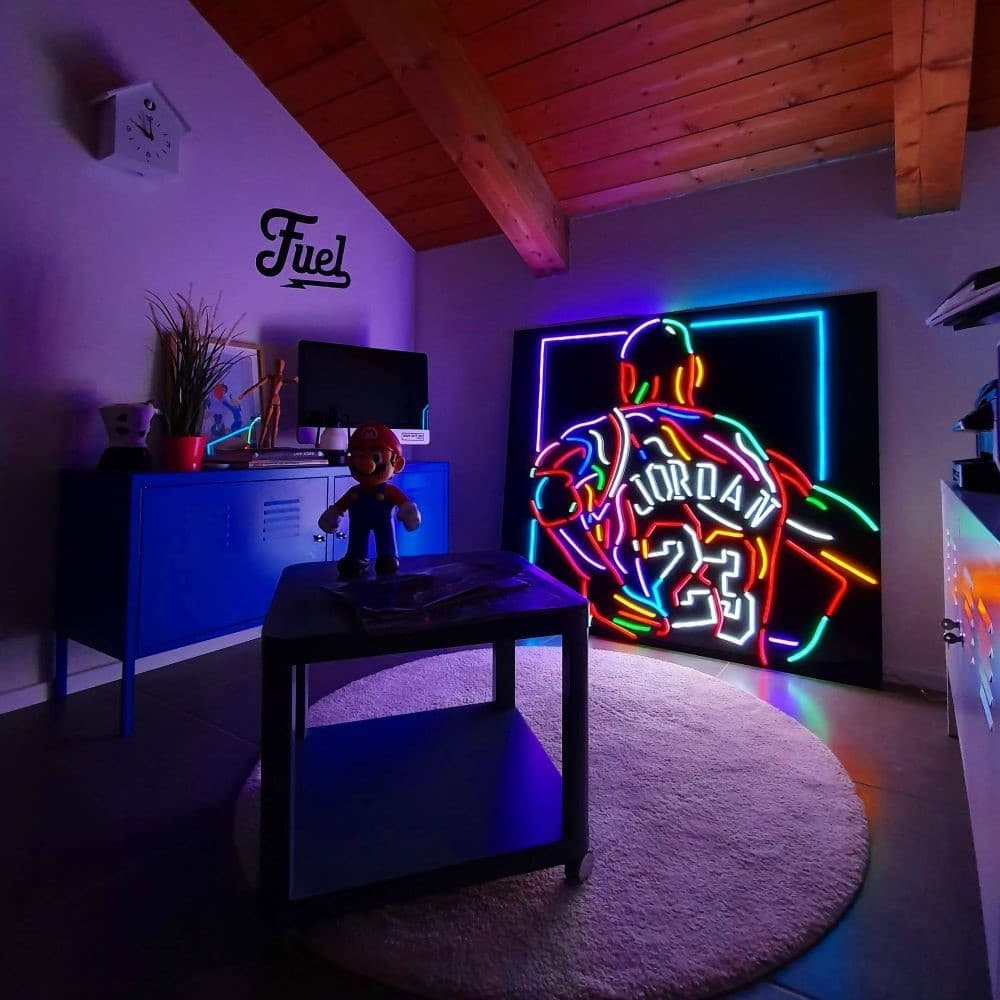 Image: Pinterest
A custom neon sign man cave is an extraordinary and rare decor piece, whether in your home or business. You can use it to transcribe different messages, quotes, and even the number which comes by daily.
Learn how to make your neon sign with these ideas:
Select neon signs.

Pick a signed color.

Consider your current furniture, above your bed, or anything you want to install in your man cave.

Decide on the letter spacing.

Place the signs correctly and have some fun with them.
3. Arcade Games Man Cave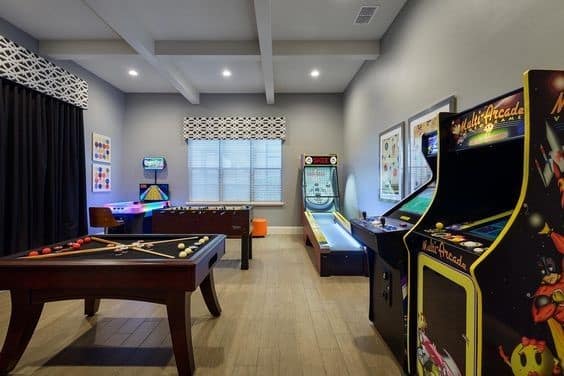 Image: Pinterest
In the arcade game, man cave, have a blast playing your favorite classic arcade games. The haptic feedback (vibrations) in the side panel of this arcade machine makes you feel like you're in the arcade. The front panel is big with a retro design and a joystick to play your favorite classic arcade games. Enjoy it at home with your family and friends.
Check out this arcade game man cave ideas:
Paint the walls in cool colors.

Try contrasting patterns on your wall coverings.

 Use lighting to create a shadow.

Fill with lounging furniture or seating and place all your favorite arcade games.
4. Workstation Man Cave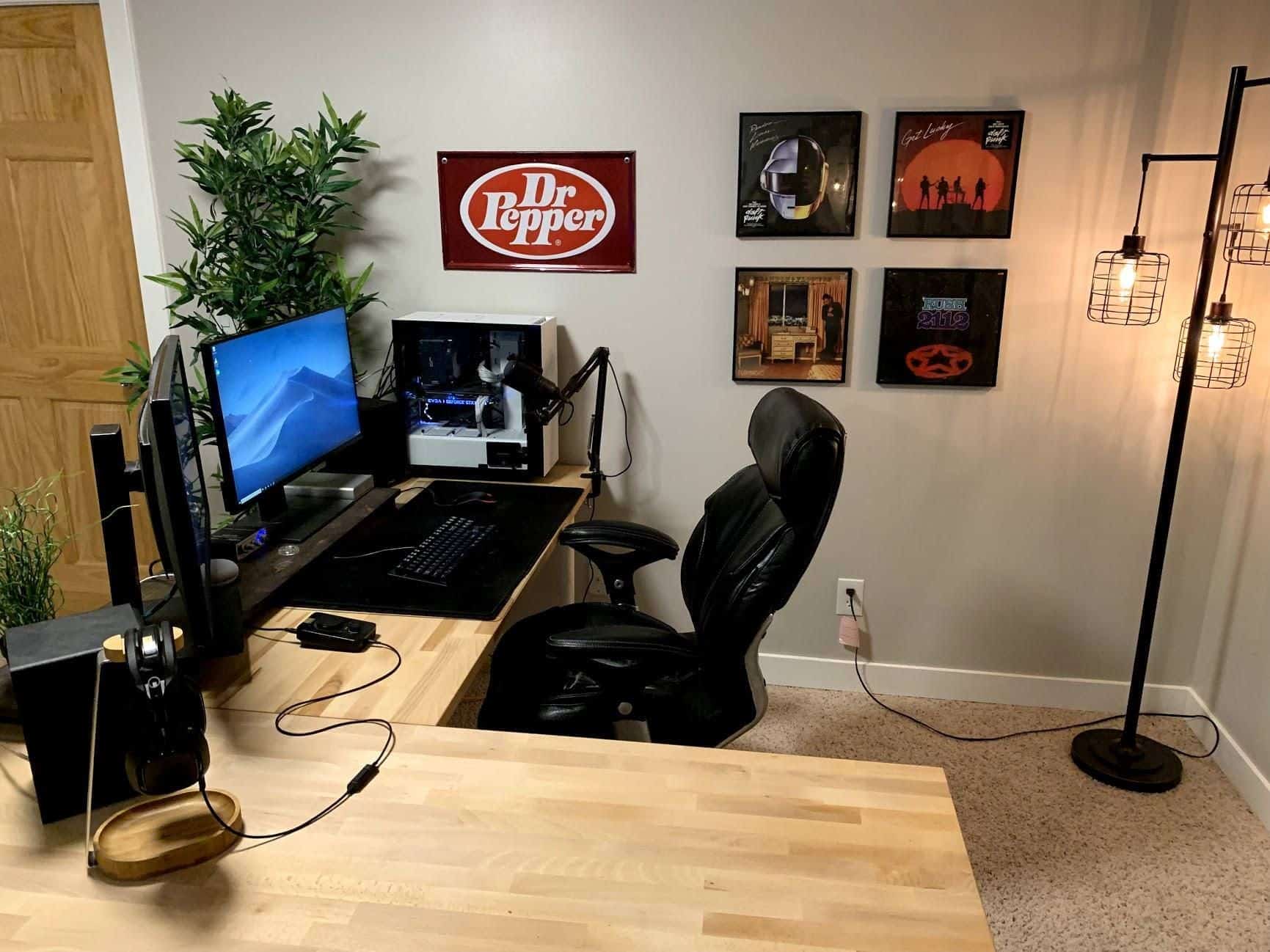 Image: Pinterest
Don't underestimate your working environment. When you feel at home, you can do better. Workstation design is essential to isolate yourself from distractions and help better focus on your work. That is why we share a collection of man caves that look so good you want to work there right now!
You can use these workstation man cave ideas:
Invest in a high-quality monitor.

Change it up: switch up the room decor.

Make it personal: add your name to the table or walls.

Find a comfortable chair and enjoy!

Add mood lighting.

Make sure you can work in comfort and get things done.
5. Music Studio Man Cave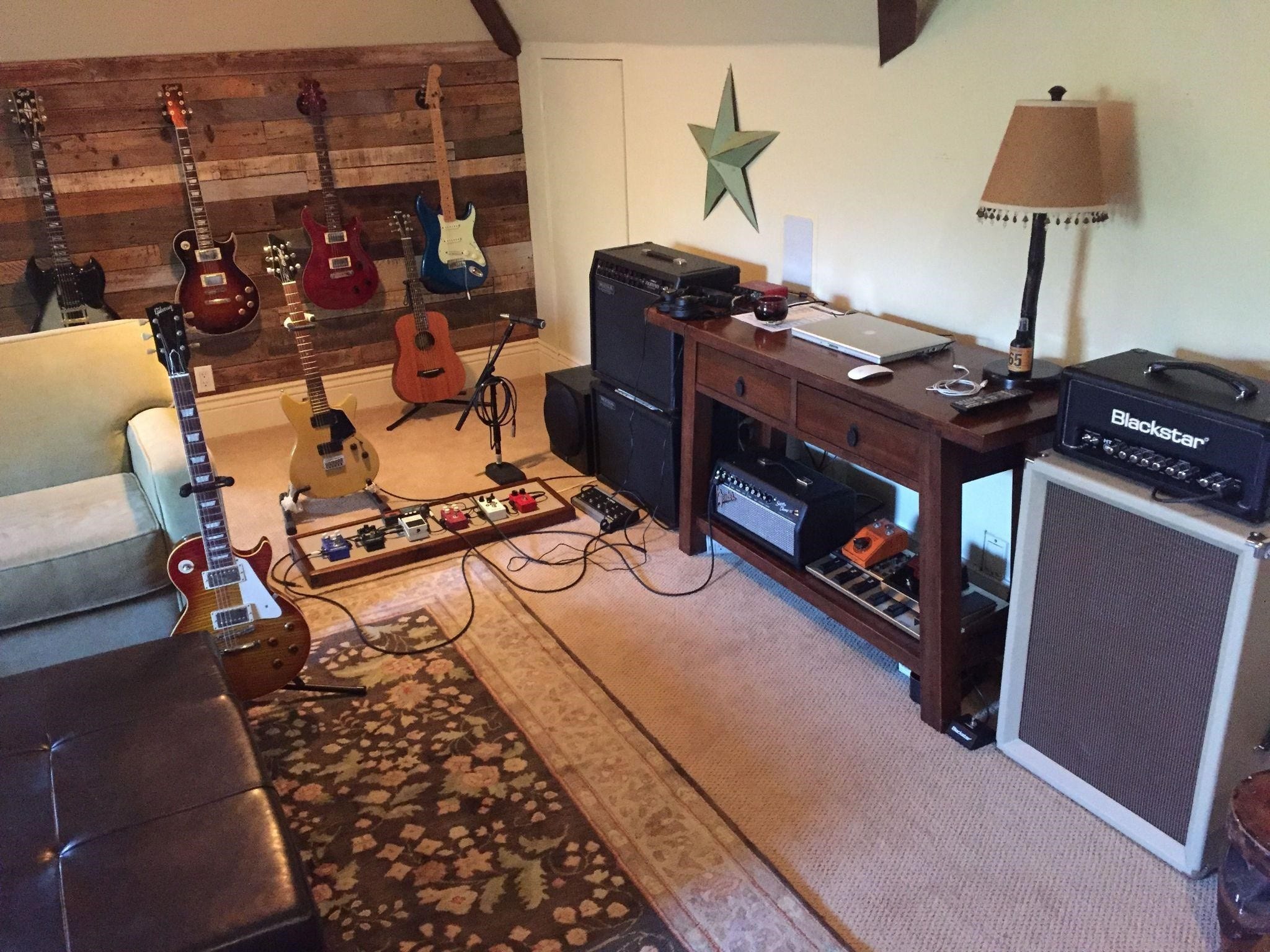 Image: Pinterest
A music studio is where you can get creative and feel inspired by almost any level of artist. Whether you are a professional music artist or dabble in it from time to time, having a music studio is like having your room utopia where you can play and create without distractions.
Here are some music studio man cave ideas:
Get a quality sound system.

Get a lovely piano to play on.

Paint the walls in a dark, bold color.

Use lighting and soft colors to pull out textures.

Add small touches of personalization.

Buy an anglepoise lamp and music stand.
6. Rustic Lodge Man Cave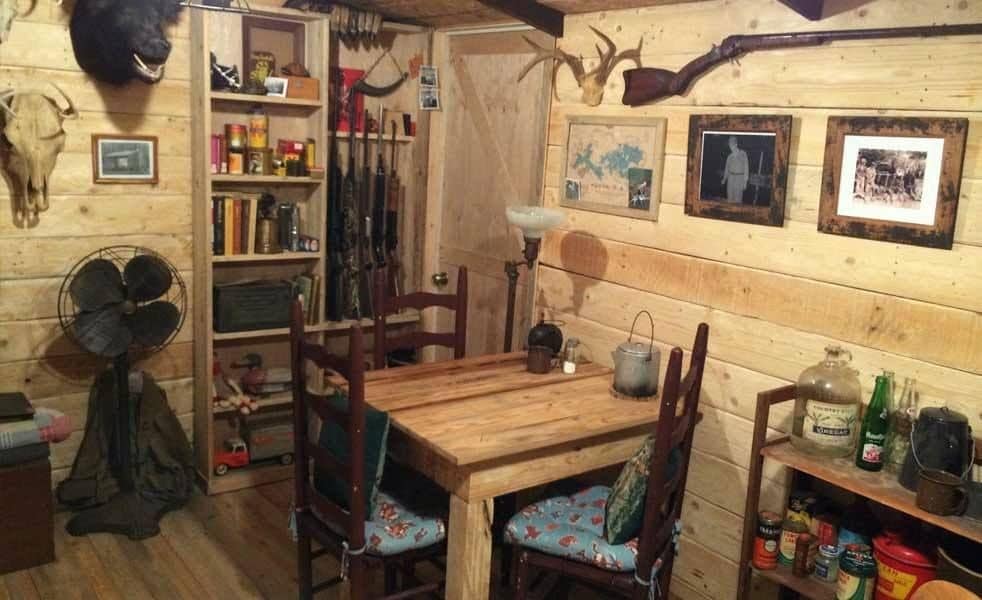 Image: Pinterest
A rustic lodge man cave is a popular choice for guys looking to have a place to relax and have fun with a cold beer while relaxing. The ideal perfect man cave has a comfortable atmosphere and the right furniture, with enough amenities to host small parties.
Take a look at these rustic lodge man cave tips:
Start with the proper lighting.

Include small-sized furniture.

Use abstract artwork on the wall.

Include a bar area and seating area.

Add wall accents like plaques and posters.

Throw in a mix of antiques and rugs.
7. Movie Theater Man Cave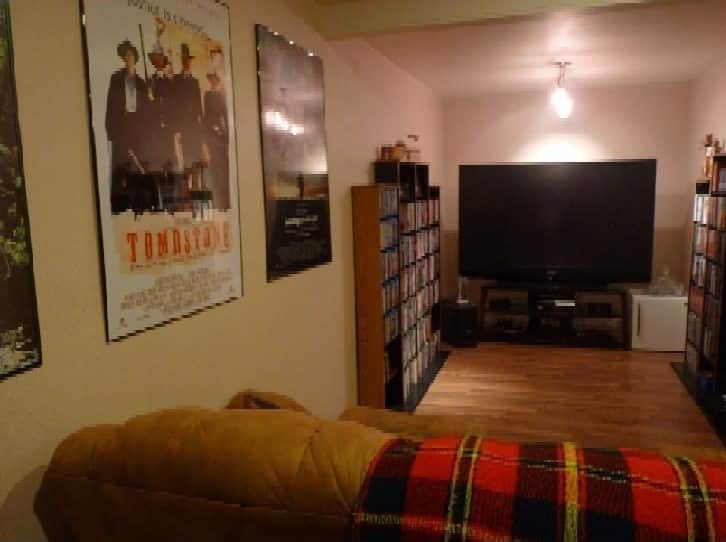 Image: Pinterest
Movie theatres are a perfect place to go if you want to relax and indulge in a long-lasting experience while watching the latest movie. But they can also be a great place to take a guy on a date or spend quality time with your family. The trick is to turn a regular movie theatre seating into an awesome man cave.
Here are a few tips on creating a man cave fit for all manly movie theaters:
Vary the seating.

Choose simple and classic pieces.

Add comfortable seating.

Be innovative with your space. A bin will do!

Remember the popcorn machine!
Takeaway
The man cave is a beautiful thing. A place where you can do what you want, have a beer when you want, watch the game when you want, not answer to anyone else, and enjoy a little peace and quiet without any of the responsibilities of being an adult. We've got plenty above if you're looking for simple man cave ideas.
Check out the website of Guy About Home to learn about the other services they provide.
The following materials are useful if you want to learn more.