When you moved into your current Rochester home, it was probably not designed exactly how you would imagine it. Unless you went for a custom build, your dream home probably has some characteristics that do not match up with the property that you bought. However, buying a home allows you to make changes to the space so that it more closely resembles the vision in your mind of a perfect house.
Thank you for reading this post, don't forget to the best blogger Guy About Home who offers the best garden and home improvement tips! If you are a home decor and design fan, don't miss the tips on home ideas. If you are a home garden owner, then you might be interest in our complete guides to house plants!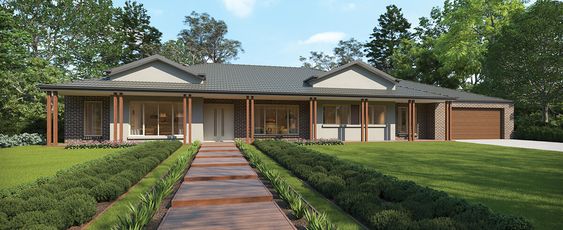 Home improvement projects come in all shapes and sizes. They can be as simple as putting on a fresh coat of paint or as complex as building an addition to the house. The investment that you make for an upgrade benefits you right away by changing the living experience, but it also benefits you in the long run by increasing the value of the home.
If you want to make big changes to how you experience your home, then choosing the right upgrades can accomplish that. Here are some projects you could tackle to change your entire experience of the house in Rochester, NY.
Open Up the Interior
Space plays a crucial role in the atmosphere of your home. When you are cooking in the kitchen and have guests over in the family room, it may be preferable to be able to interact with everyone while still preparing the meal. An open floor plan allows this to occur, but not all houses are designed this way. Perhaps the upgrade you can make to your home is getting rid of an interior wall to open up the space. However, make sure that there are no critical systems in this wall like pipes or wiring that could be disastrous once you start sledge-hammering the wall.
Design a Man Cave
Sometimes, the men of the household crave a private space to escape to or host small groups when watching sports or movies. A man cave is an isolated part of the home, often in the basement, that allows for a little peace and quiet, or at least some separation from the rest of the house to relax. There are many ideas for man cave designs that you could tackle to create this incredible space in your home. Whether you have a small basement, a large finished basement, or an unfinished basement, you can incorporate concepts like a home theater, office, sports space, bar, study, and more.
Build a Deck
Spending time outdoors has significant health benefits, and this is backed by tons of research. Fresh air, direct sunlight, and interactions with nature can make us happier and healthier. The aspects of your home can foster more outdoor time with the right upgrades. A deck, for example, is a great way to add additional living space to your home that encourages everyone to spend more time outside. Amenities like outdoor furniture, a privacy pergola, comfy cushions, and a nearby garden can make your deck an oasis that is begging to be used on those nice, sunny days. If you do not want to build it yourself, you can hire a Rochester deck builder to ensure the job gets done well. A deck is a space to share with a spouse, friends, or family, creating a stronger community and better relationships.
Add a Produce Garden
Growing your own food can make you more self-sufficient and help you save money at the same time. A produce garden can be set up one season and then benefit you for years to come with delicious veggies and fruits that can make your diet a little healthier. Plus, it can be fun to tend to the garden and watch as the crops are produced and ripen. If you have kids, this garden is a great way to teach them about responsibility and taking care of the earth.
Modernize the Bathroom
A bathroom is one of the most important rooms in the house. Everyone needs to use it multiple times a day, so you can end up spending a lot of time there over the course of a year. Even guests are likely to use it when they stop by for a visit. For this reason, modernizing the bathroom makes a lot of sense so that it can be a pleasant place for everyone to experience. Upgrading the bathroom can include painting the cabinets, replacing the showerhead/faucet, getting new light fixtures, or installing a beadboard. These changes will give it a fresh look for a low price while making a big impact on the overall atmosphere of the bathroom.
Make it Your Own
Your home should reflect how you want to experience life. From the design choices and color palette to the layout of the rooms and available amenities, you have the freedom to make changes to the space that suit your personality. Keep in mind that if you ever plan to sell this house, these upgrades should also be desirable to potential buyers. Make the space your own and change how you experience your home with one or more of these improvement projects