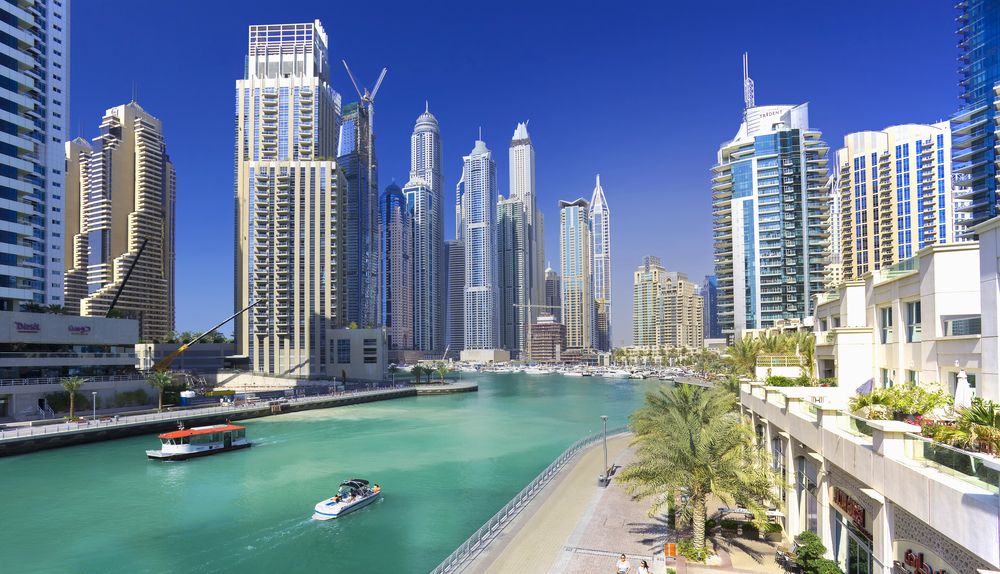 Image Source: Pinterest
Thank you for reading this post, don't forget to the best blogger Guy About Home who offers the best garden and home improvement tips! If you are a home decor and design fan, don't miss the tips on home ideas. If you are a home garden owner, then you might be interest in our complete guides to house plants!
Dubai Marina is a resort-like, multicultural area loved by many foreigners from all over the world. Property in Dubai Marina the UAE is traditionally in demand. In this article we will consider the advantages of the community and whether it is worth investing money in the local housing stock right now.
Features of one of Dubai's best resort areas
The area is located in the Southeast part of Dubai and acts as both a residential and popular resort destination. Since the beginning of 2021, Dubai Marina has generated tremendous interest from both premium real estate investors and tenants, primarily driven by quality real estate, waterfront views and proximity to tourist attractions. In addition, the community offers the best return on investment for investors looking to buy apartments in Dubai. 
Dubai Marina is, by local standards, an "old", established neighborhood, unlike, say, the large Emaar Beachfront or Dubai Creek Harbour project under construction nearby. However, residential complexes and infrastructure continue to be built in several locations.
The main developer in the community is Emaar Properties. It is the leading development company in the emirate, a government-controlled company known for building the Downtown skyscrapers, including the Burj Khalifa, as well as more than 14,000 other properties in the UAE.
Advantages of buying property in Dubai Marina
The possibility of owning real estate on the right of full ownership.

Active influx of tourists and migrants who choose to live on the coast and automatically increase the demand for it.

Developed infrastructure of the community, which has everything you need for a comfortable life.

Good location in close proximity to the central areas of the emirate and the main attractions. The location is one of the most convenient as the area has easy access to Al Sufouh Rd and Sheikh Zayed Rd which in turn connects all 7 Emirates. Residents of the area can easily walk to attractions such as Jumeirah Lakes Towers, Dubai Media City, Barsha Heights, JBR and Palm Jumeirah. Dubai International Financial Centre (DIFC) and Downtown Dubai are a 10-20 minute drive away. And the travel time to Dubai International Airport and Al Maktoum Airport is approximately 30 minutes.

There is a wide range of accommodation types. In the community you can find elite villas priced in the tens of millions of dollars and budget studio apartments.

High ROI. The average ROI for luxury apartments in the area is 5.5% per annum, although depending on the location of the building, developer and amenities offered can reach up to 7-8%.
Dubai Marina real estate market
According to the Dubai Land Department, from January 1 to July 31, 2022, there were 4,164 real estate sales transactions in Dubai Marina, a 19% increase over the same period last year. The community's share of the emirate's total sales (35,016) is 12%.
The average price of a property in the community is AED 2,300 ($627) per square foot, up 26% from last year (AED 1,800).
What kind of real estate you can buy in Dubai Marina
Emaar Properties recently began construction on the new Marina Shores development. Located on the waterfront, the 53-storey high-rise has 1-, 2-, 3-, 4- and 5-room apartments, as well as penthouses. The cost of lots with one bedroom starts at $409,000, with two – from $698,000, with three – from $913,000. The penthouse is offered for $5,606,101.88.
Another project by Emaar Properties is VIDA Marina Residences. Here you can buy apartments ranging from 76 to 193 square feet for prices starting at $395,000.
Sales recently began in the 70-story Cavalli Casa Tower complex from Damac Properties, another major Dubai developer. The tower's interiors are designed with the Roberto Cavalli brand. Residents of this luxury home will have exclusive access to the enclosed lagoon and private beach. Apartments start at $682,000.
Since the area has been developing for a long time, there are predominantly offers in ready-made houses, both from owners and from developers.
Experts advise to have a closer look at the complex of 7 towers of different height Bahar from the same developer on the territory of the elite neighborhood JBR within the community. Here you can buy studios, apartments up to 5 bedrooms and penthouses. A one-bedroom, 142-square-foot lot in the Bahar-2 high-rise will cost from $360,000.
Another completed project in JBR is The Address Beach Residences by developer Al Aseel Investments. Two 77-storey skyscrapers are connected below and above by bridges-galleries, thus creating the impression of a hollow inside a rectangle. The west tower houses a five-star hotel, while the east tower houses up to five-bedroom apartments ranging from 59 to 499 square feet. 1-bedroom apartments start at $450,000. 
Also worth mentioning is the already completed 3-tower Marina Gate complex near the scenic Marina Walk waterfront by Select Group. Studios are offered at prices starting at $383,000 and 1-bedroom apartments at $430,000.
Help with choosing and buying apartments and villas in Dubai
Emirates.Estate publishes listings for apartments, houses and villas for sale in all locations in Dubai. The search system is equipped with filters with which you can find the type of housing in a particular area. Specialists are ready to answer all your questions about buying a home in the UAE in real time. Start choosing your dream property now!