Homeowners around the country love the process of maintaining a beautiful outdoor space. It can boost curb appeal to improve the chances of selling. Neighbors may stop and marvel at the beauty of the property. A paradise outside the home can be the perfect location for raising a family or hosting guests.
Thank you for reading this post, don't forget to the best blogger Guy About Home who offers the best garden and home improvement tips! If you are a home decor and design fan, don't miss the tips on home ideas. If you are a home garden owner, then you might be interest in our complete guides to house plants!
But creating the perfect yard is not easy. First of all, not everyone has the same definition of what a perfect yard looks like. The space that you will design will be unique to your tastes and the tastes of everyone else who lives in the home. Different lifestyles have different needs for the yard, so chasing this ideal of a perfect look is completely subjective.
However, there are plenty of tips that you can try to elevate the look of the property's exterior. Whether you want to extend the living areas into the outdoors, freshen up the lawn itself, or add new features that catch the eye, here are some ideas for creating your dream yard.
Invest in Lawn Care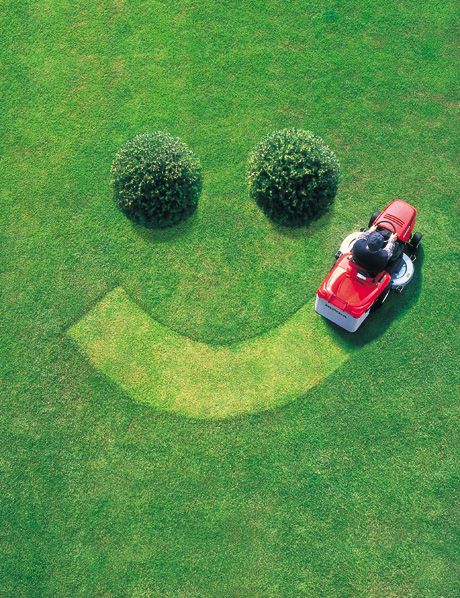 Image Source: Pinterest
A manicured lawn can create the perfect tapestry for your outdoor tastes. If you focus on creating a beautiful canvas on your property, then every other feature will be highlighted. Taking care of your grass is a huge part of maintaining the lawn. Mowing regularly, sowing weedkiller, planting grass seed in bare patches, and even aerating the lawn every once in a while can leave your grass looking greener and the yard looking uniform. While you may need to invest in some lawn care equipment or resources, the final product will push you closer to having that vision of a perfect yard play out in front of your eyes.
Build a Patio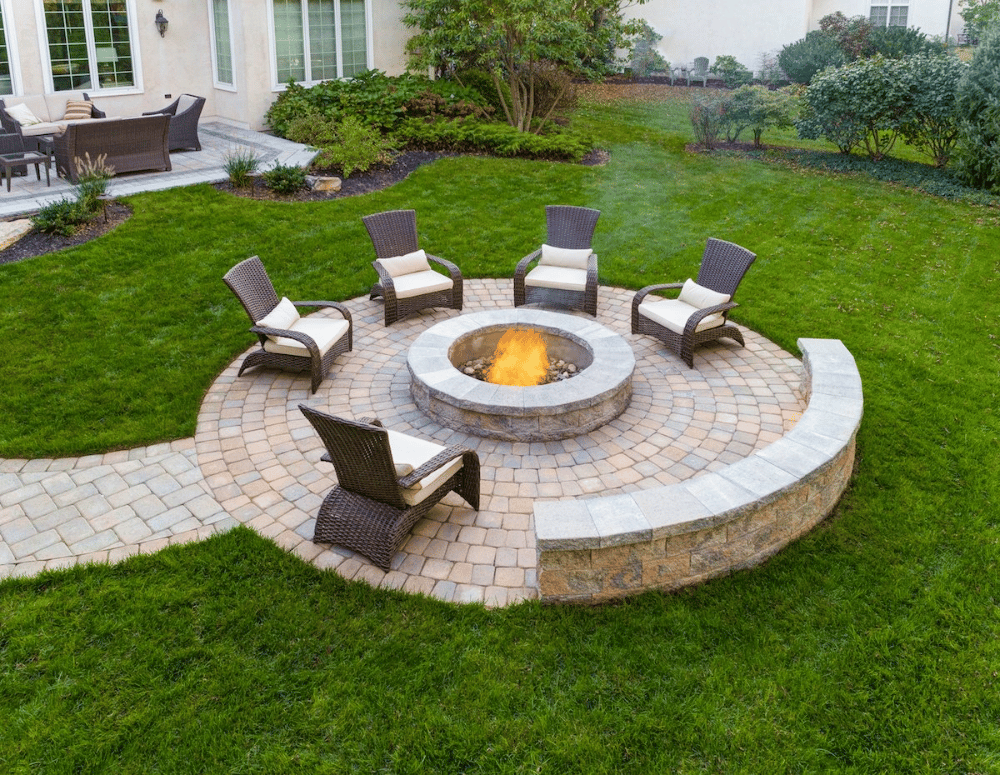 Image Source: Pinterest
An outdoor living space is beneficial for families and homeowners who love to host. It provides a retreat from the rest of the world, often in the privacy of a backyard. But it can also be a place for connection, dining, and relaxation. Building a great patio starts with the ground. A sizeable patio may require thorough ground preparation. Landscaping contractors have specialized equipment like skid steers with rock rake attachments that can prepare the ground for your patio foundation. You will then have to choose a material for the flooring, outdoor furniture, decor, and privacy features if that is your preference. Make these selections based on the type of space you want to create and what its main purpose will be.
Decorate the Shed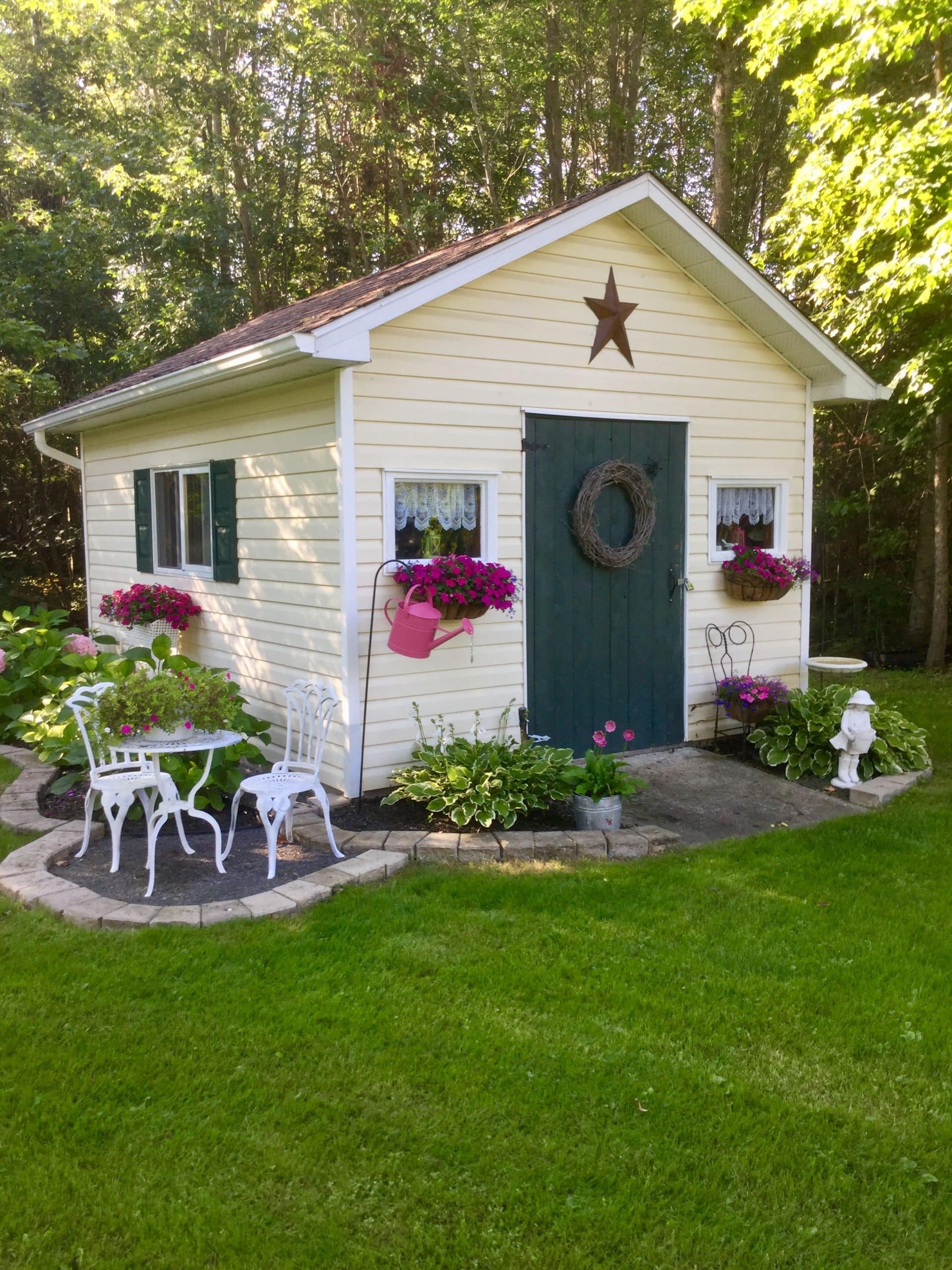 Image Source: Pinterest
If you take care of your lawn, then you probably have a shed where you store the necessary equipment. Unfortunately, sheds can be an eyesore in some cases, especially if they were built years ago. Using this structure to your advantage with appealing decor can turn it from an eyesore into a beautiful piece that fits in with the rest of the yard's aesthetic. A fresh coat of paint, some colorful plants around the base, new trim, and a fresh design on the outside of the structure can elevate its appeal, improving form while maintaining function.
Put in a Fire Pit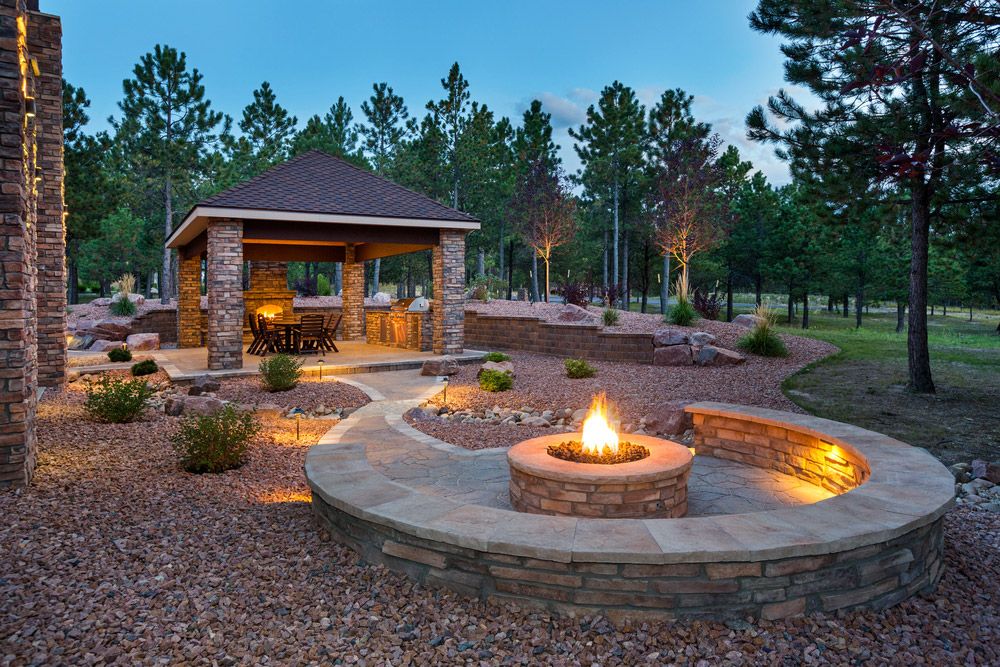 Image Source: Pinterest
A fire pit can allow for a sense of community. Anyone who visits your home on a beautiful spring, summer, or fall evening can enjoy the benefits of a warm fire and great conversation. Also, who doesn't love food cooked over a fire like s'mores or hot dogs? A fire pit could be a feature of your patio or a separate element further out in the yard. You could go for a relatively simple base of gravel and then a chiminea in the middle with some lightweight outdoor chairs. Or, you can get a little fancier with pavers forming a permanent fire pit and a stone foundation with more relaxing furniture.
Design a Garden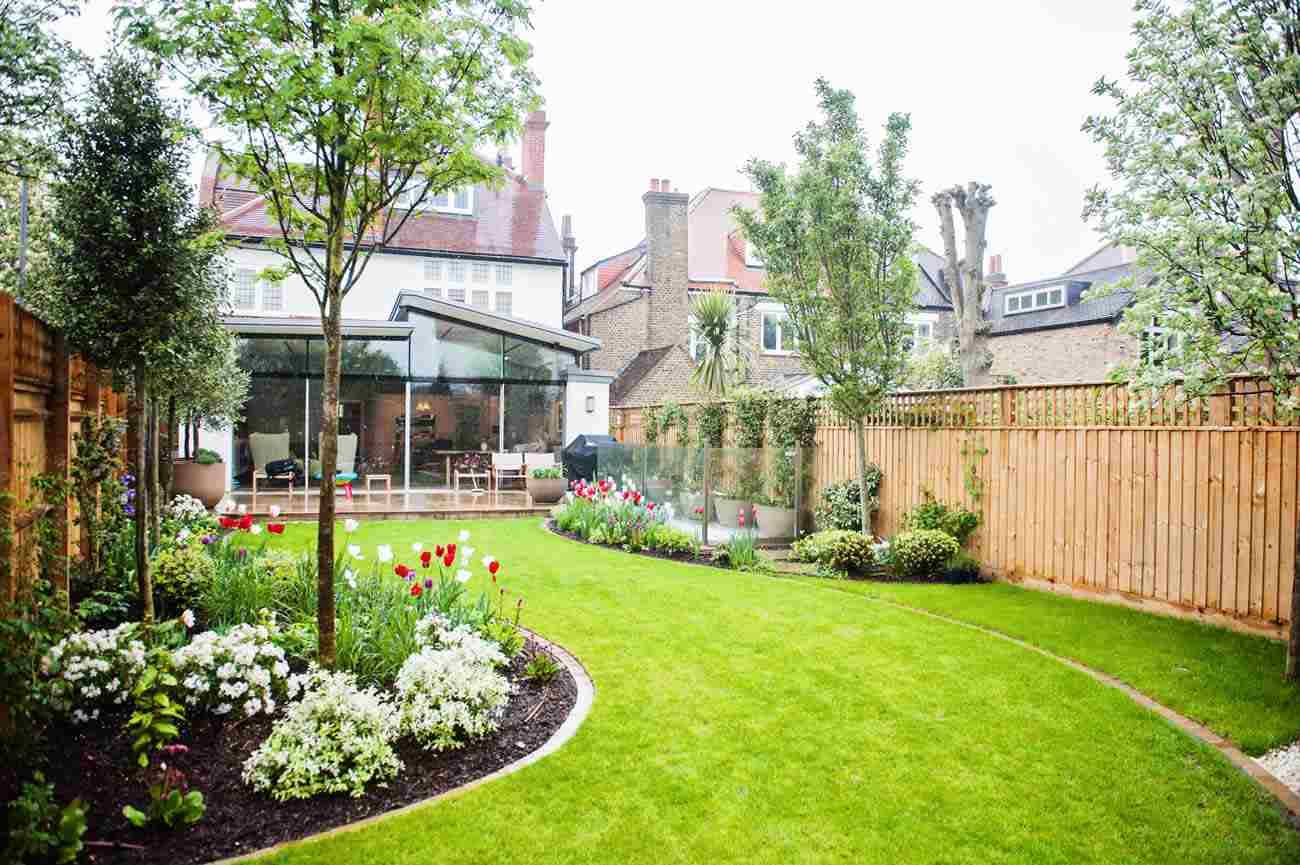 Image Source: Pinterest
A garden is a staple of every beautiful property. Gardens allow you to grow a variety of plants, including shrubs, flowers, and small trees, to add vibrancy to your outdoor space. You can decorate the garden further with unique features like a DIY fountain, pathways, planters, benches, statues, colorful lighting, and other decorative elements. The bigger the garden, the more freedom you have to design it how you wish. There are also many styles of gardens that you could choose from, including Japanese, cottage, nautical, or butterfly. Bring some color and additional nature to your yard with this highly customizable feature.
What is Your Vision?
Creating the perfect yard should not happen without a plan. Otherwise, the various features could clash and come across as convoluted. Uniting your yard with a common theme can guide the decisions that you make. Are you creating an imagination wonderland for young children? Will this space host many adult-focused events? Do you want the yard to be a natural escape to retreat to after hours in your home office? Establishing a vision for the yard can unite the various features, from well-maintained grass and a garden to the patio and decorated shed. Choose a style to follow with all your ideas and build the perfect yard for you and your family.