If you're looking for an easy and affordable way to update your home, decorative panels may be for you. Wall panels come in a variety of designs and materials, perfect for customizing each room in your house. These panels are also easy to install and replace, making them a great solution when renting a home.
Thank you for reading this post, don't forget to the best blogger Guy About Home who offers the best garden and home improvement tips! If you are a home decor and design fan, don't miss the tips on home ideas. If you are a home garden owner, then you might be interest in our complete guides to house plants!
What Is a Decorative Profile for Walls?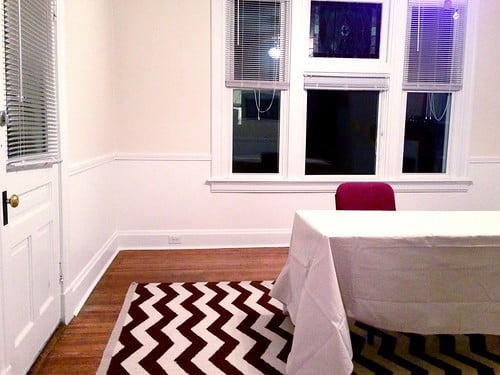 Image via Flickr by HAUS By Emily May
A decorative profile for walls is a strip or panel piece that easily attaches to your wall. Decorative panels come in many designs, so you can use them to update your room with minimal work. Households with a lot of foot traffic may also enjoy decorative panels because they're easy to clean and replace. Finally, decorative wall panels make for a great accent wall.
A few popular profile types include:
• Plank panels: Wood or plank panels are one of the most popular types. You can choose from designs that replicate natural woods and stones.
• Beadboard: A beadboard design features long grooves with raised ridges that flow vertically up and down the wall.
• Fabric: Create a unique design with a fabric decorative wall in your home. You can use fabrics to match your furniture or floors.
• Shiplap: Shiplap panels give your room a rustic farmhouse design.
• Blackboard: Blackboard panels are newer but can be a great way to add a fun element to any room.
• Flat wall profile panels: A flat wall profile is a panel with no grooves or bevels. Flat wall panels give off a contemporary design.
• Wainscot: Wainscoting is a great way to boost the modern appeal of any room. A wainscot panel typically goes on the lower half of a wall, making it a great design for high-traffic areas.
• Custom wall panels: If you prefer, you can purchase custom wall panels that suit your design preferences better.
6 Benefits of Decorative Profiles for Walls
Decorative profiles for walls offer many benefits, including:
Transform Your Space
Decorative wall profiles easily transform your space without having to pay a lot for a full renovation. You can add decorative panels to your living room for a more modern approach or to the bathroom for a calming aesthetic. Additionally, decorative profiles for walls are easy to install and replace so that you can update your design as housing trends change.
Protect Your Walls
Decorative panels are also a great way to protect your walls. This means less wear and tear and fewer paint touch-ups. The ability to protect your walls may be even more beneficial in rented spaces. Easily remove the profiles before moving out, and the walls underneath will look the same as they did when you moved in. Households with a lot of foot traffic or younger children can also use decorative panels to create a beautiful design without sacrificing the walls.
Easy Installation
Decorative wall profiles are easy to install. Most wall profiles are made with special joint systems that make installation easy, even when your existing walls aren't in perfect condition. In fact, the wall panels are so easy to install that you can reuse the panels you purchase. Decorate your rented space with profile panels, remove them, and reinstall them in your new place when you move.
Easier To Clean
Decorative panels can make cleaning easier. Depending on the material you choose, you may be able to wipe it with warm water and a rag to get rid of dust or spills. You can also use everyday all-purpose cleaners to get rid of tougher messes. Most decorative wall materials don't have any strict cleaning requirements or products you must use.
Simple Repairs and Replacements
Most wall panels last a long time, but repairing and replacing them is a breeze, even if yours don't. Unlike wall paint, decorative panels won't chip or flake. Even if one panel gets damaged, you can always remove and replace it without having to replace the full wall. Additionally, wall panels are typically made with high-strength, durable materials, meaning you can use them in even high-traffic areas.
Conceal Wires
You can also use decorative walls to cover unsightly wires. Since decorative panels aren't permanent and are easy to remove and replace, you won't have to worry about tearing apart the whole wall when you need to replace the wires. Decorative panels are also made with fire-resistant materials, meaning they're completely safe for use in your home.
You don't have to spend a ton to update your space and protect your walls. Decorative wall panels instantly refresh your room with modern designs. You can also play around with materials and create a design unique to you. Wall panels are also safe, affordable, and easy to install, making them a great option for easy home projects.